Sour Cream Bran Muffins Recipe
Sour Cream Bran Muffins Recipe are made with walnuts, golden raisins, bran flakes, and perfect for breakfast, brunch, or a snack!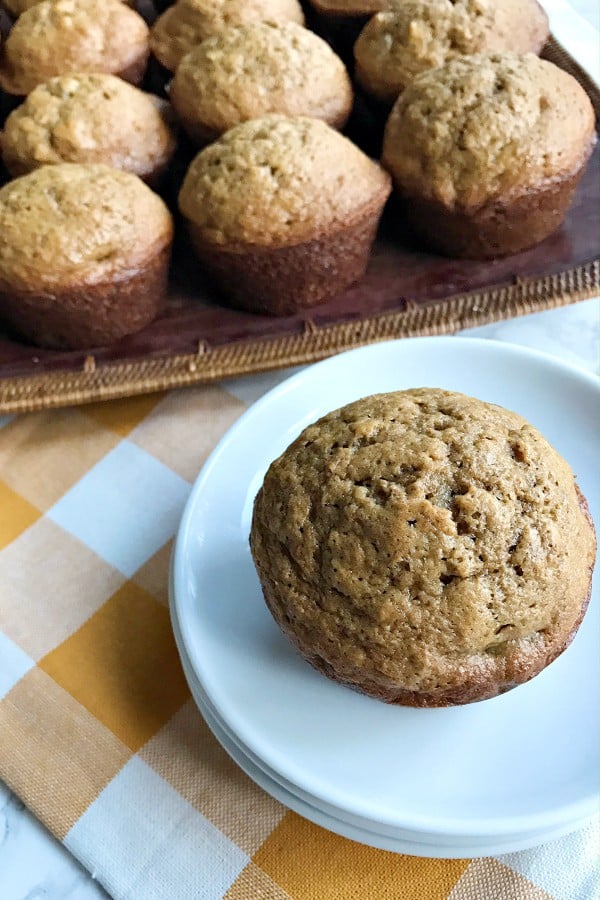 Friends, I so love this time of year. I was coming back from a long bike ride with my boys, and when I got up the stairs to open our front door, it reminded me of the story of my friend who gave me this welcome mat.
WELCOME. My friend showed up at a going away party for me, with a large gift with a big bow. Inside was this welcome mat. Perfect for our new house.
She reminded me that 10 years earlier, after living in our town for quite a few weeks, I was the first person who reached out to her at a soccer game, said hi, and struck up a conversation. Since then, we've been close friends.
Ten years ago. A new town, a new place, new people. There's nothing quite like a stranger who makes conversation with you, and then a friendship is born.
When I look at the threads of identity that we both shared, no wonder there was a connection. Faith, daughters, justice, God, connection, and many meals around the table over the years. Her family was grafted into our lives, a true gift.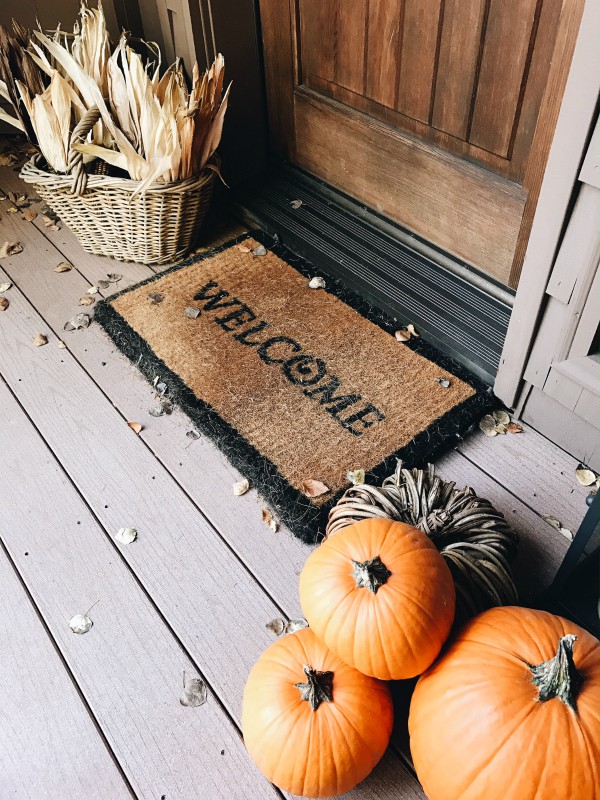 It reminds me, as I settle into a new town, that I hope to be that person again who can reach out to others.
Welcome. Fall. Pumpkins.
Muffins.
I'm making bran muffins this week and freezing them, because they freeze so well. They're so yummy for company, or a weekend brunch. They're a great side to bring with a pot of soup, to someone in need.
Or, just because.
Sour Cream Bran Muffins Recipe
Fall reminds me of bran muffins. With crunchy flakes, golden raisins, and walnuts!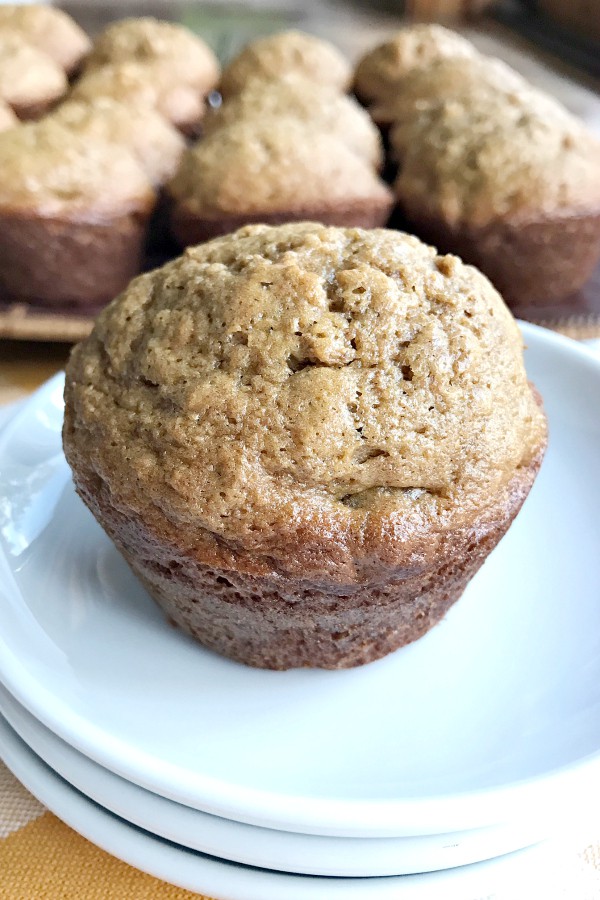 I made these with bran flakes, left over from these Crunchy No-Bake Chocolate Peanut Butter Bars. Delicious with golden raisins and walnuts!
I'd love to hear if you have a "welcome" story to share?
Looking for a "new to town gift basket" idea? Check it out, here.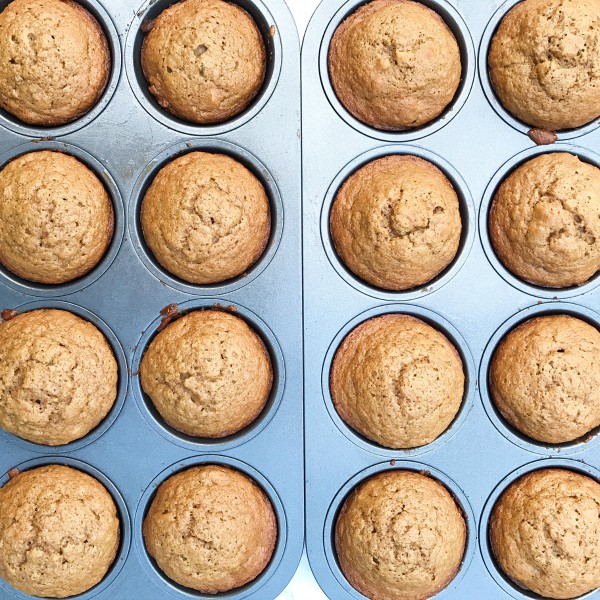 Get the Recipe: Sour Cream Bran Muffins Recipe
Ingredients
Nonstick cooking spray
3 cups bran flakes cereal
2 cups sour cream
1/2 cup light olive oil
6 large eggs
1 1/2 cups packed brown sugar
2 Tbsp. vanilla extract
2 1/2 cups whole-wheat flour
2 tsp. baking soda
2 tsp. baking powder
1 tsp. salt
1 cup golden raisins, optional
1 cup walnuts, chopped (optional)
Instructions
1. Preheat oven to 350 degrees F. Spray 30 muffin cups with nonstick spray.

2. In a small bowl, mix together the bran flakes cereal and sour cream. Let stand for 10 minutes.

3. In a medium bowl, whisk together the olive oil, eggs, sugar and vanilla.

4. In another bowl, whisk together the flour, baking soda, baking powder, and salt.

5. Stir the sour cream/bran mixture into the egg mixture. Add the flour mixture. Add in the raisins and chopped walnuts. Spoon the batter into the muffin cups.

5. Bake 15 minutes, or until a toothpick inserted into the center of a muffin comes out clean.
Hello and welcome to my home and table!
I'm Sandy—lover of food, family, cooking, THE BIG BOARD, travel, and bringing people together. Through great recipes and connection around the table, we become better, stronger, and more courageous people. Feasting on Life is real, and every time we do it, we grow a little more. Read more...