Garden Gift Ideas and Moist Banana Bread Recipe with Blueberries
Hostess gifts from the garden are my favorite gifts to give this time of year. That, and this delicious loaf of Moist Banana Bread Recipe with Blueberries, warm out of the oven. Nothing is better.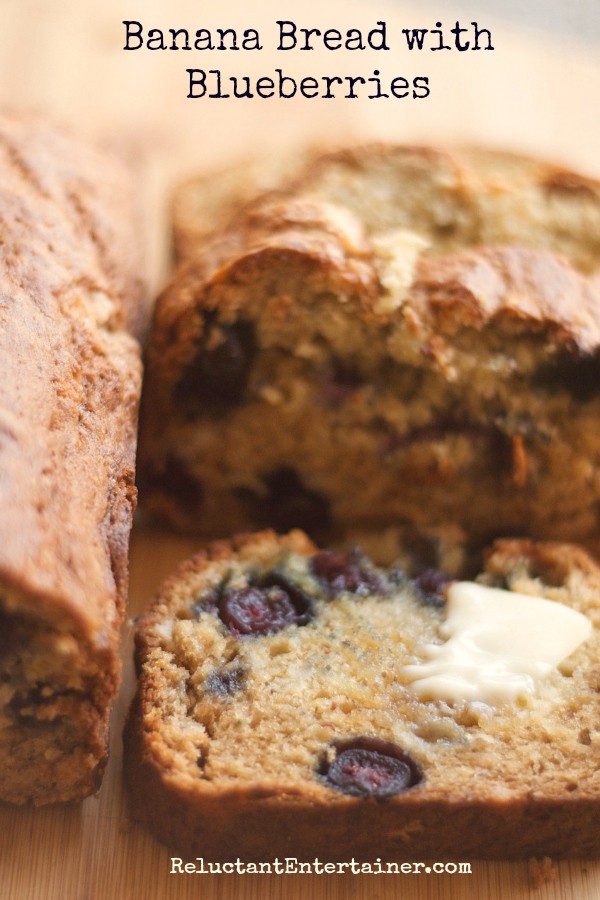 When I think about good health, exercise, taking care of myself, I also feel it's important to think about how I can give and love others. I was reading earlier this week how Ben Franklin would get up every morning, and ask himself: What good will I do today? I think we're a "me" centered society right now, so it's important when we close our eyes at night to also reflect on the day and ask ourselves, what good did I do today?
Do for others.
I've been trying to reflect more on a daily basis on the little things that I can do for others. How can I add value to anyone's life during the day, in kind words, random acts of kindness, a smile in the grocery store, a text or a phone call, sending a note or an email, helping someone out–it doesn't have to be dramatic. And for me, many times, doing for others revolves around food. I wrote awhile back over at The Art of Simple, a post called Food is My Love Language.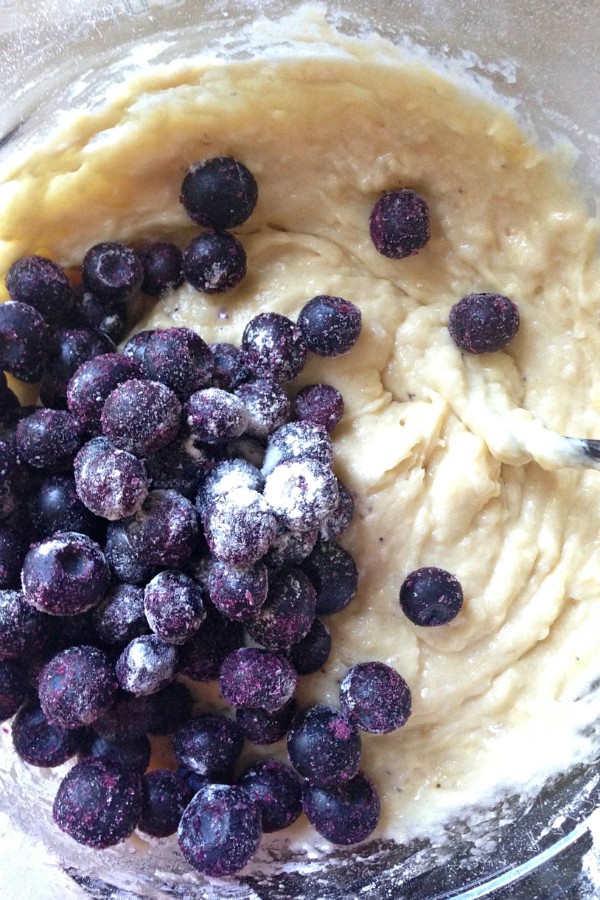 Blueberries.
Our blueberries are just now coming on in the garden. They are a simple healthy superfood, and a food item to keep on hand at all times. You can defrost them quickly, or bake or cook with them frozen. (Above banana bread batter with blueberries.)
Grow and share.
I believe the purpose of life is to grow and to share. I think when we look back at our lives, we will get more satisfaction from the pleasure we brought into other people's lives, than from the money we've earned or things we've accomplished. Investing in lives, even in the smallest ways, shows love, and eventually more people will want to be around us.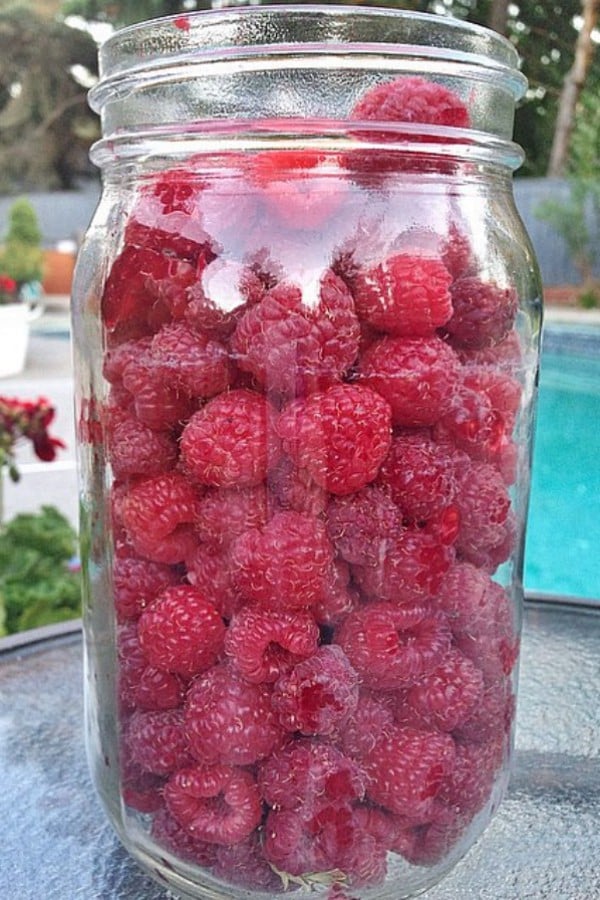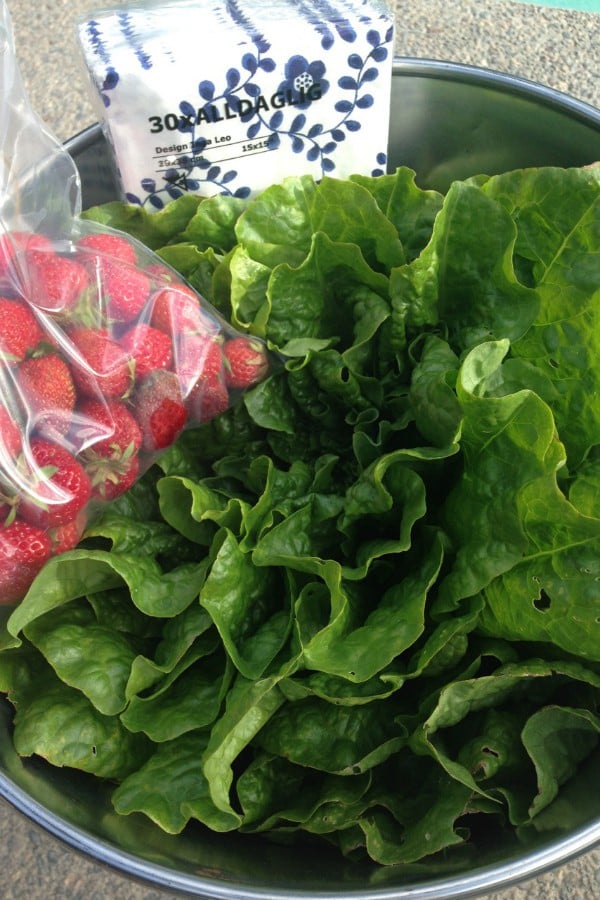 Which brings me to 3 garden gift ideas to give, very simple, but all three very sweet.
3 garden gift ideas to give:

1. Give a jar of fresh berries, using a quart size canning jar.

2. Give a head of fresh lettuce (I put in a galvanized bucket). I included paper napkins and a bag of fresh strawberries.

3. Give a loaf of fresh banana bread with freshly picked blueberries.
It's as simple as that.
What do people value more than your money? I say it's your time, the way you show love, the way you listen and want to get to know them. It's the attention to tiny details, such as a simple garden (hostess) gift.
Who needs a little touch of kindness in your life today?
Moist Banana Bread Recipe with Blueberries
Recipe makes 4 small loaves, 1 larger loaf pan or 2 medium loaves. Adjust the time according to the size of the pans.
Ingredients:
1/2 cup butter, softened
3/4 cup sugar
2 eggs
2 cups mashed bananas (about 3 ripened bananas)
1 cup frozen or fresh blueberries
2 cups all-purpose flour
1 tsp. baking soda
1 tsp. baking powder
1 tsp. salt
1 tsp. vanilla
Directions:
Preheat oven to 350 degrees. Spray loaf pan(s) with nonstick cooking spray.
Mix all ingredients together and stir with a wooden spoon. Pour into the loaf pan(s).
Bake 35-50 minutes, depending on the size of the loaf pan(s), or until done.
This recipe makes 4 small loaves or 1 large loaf. Adjust cooking time depending on size of pans.
All images and text ©