Best Oregon Beach: Visit Pacific City
"Best Oregon Beach: Visit Pacific City" is tucked away between beautiful grassy dunes and a white sandy beach; 3 miles off of highway 101.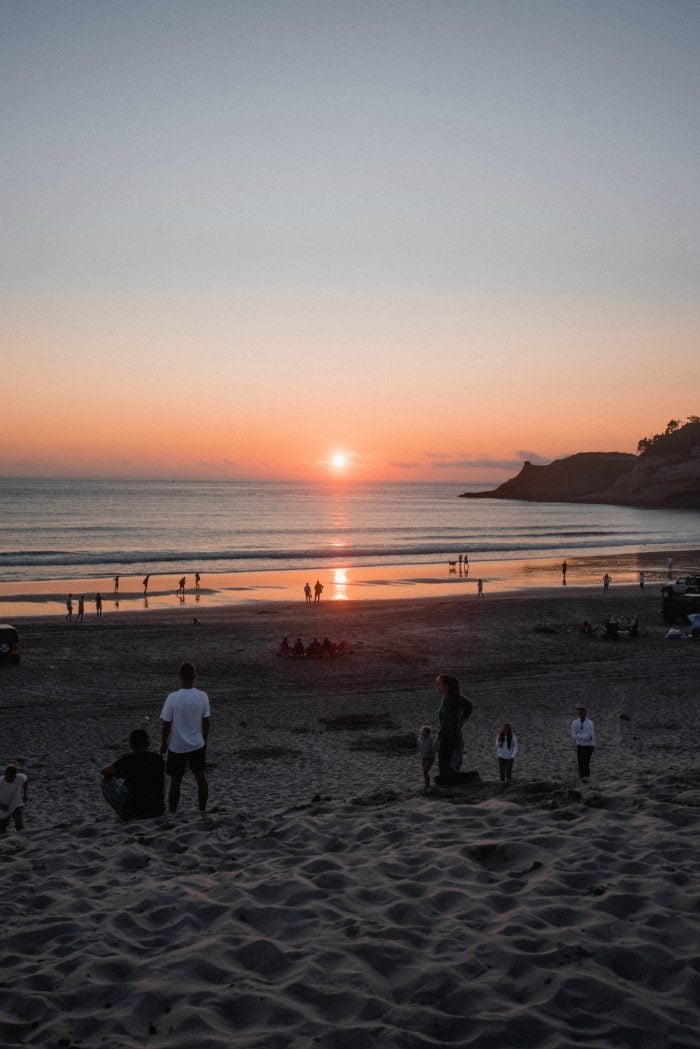 Friends, today my daughter Abbs is sharing her stories and photos from our recent trip to Pacific City, Oregon this summer! Follow along to the most magical "beach town" on the Oregon coast!
Best Oregon Beach: Visit Pacific City
Pacific City is undoubtedly one of my family's favorite local getaways. It is located 25 miles south of the city of Tillamook (inland), home of the celebrated Tillamook Creamery—have you tried their sharp cheddara cheese?
Given and opportunity, I would bathe in it.
Pacific City effortlessly flaunts panoramic views, excellent surf and angling, outdoor recreation, fresh seafood, and a simple way of life—a few deep breaths of the briny sea air boasts the ability to re-energize and rejuvenate.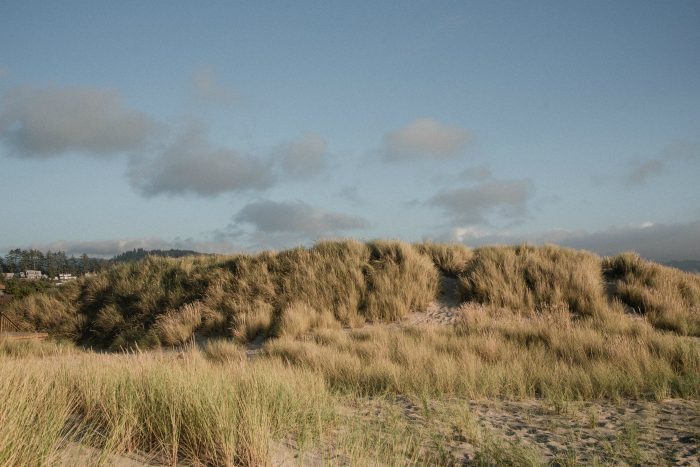 The grassy dunes spread down the coast for miles. The sandy cavities offer a sort of pseudo home in which you and your loved ones can take refuge amongst the sage colored grass and lapping waves. On a warm day, one can stay hemmed in by the dune's peaks for hours.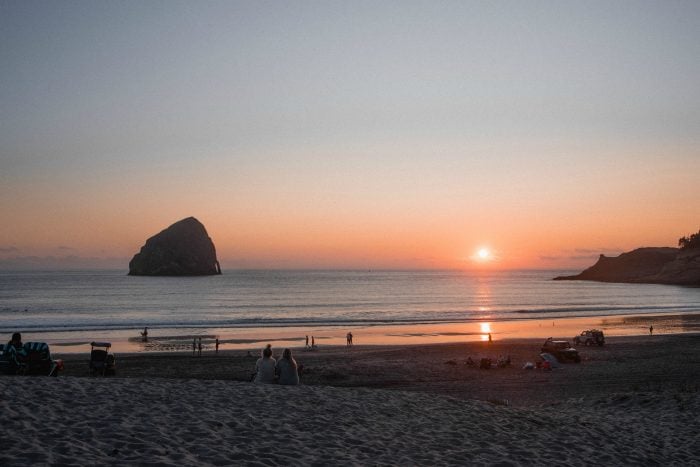 There is something deeply nostalgic about the humid air, morning showers, beach frolics, and picturesque sunsets that take me back to my childhood.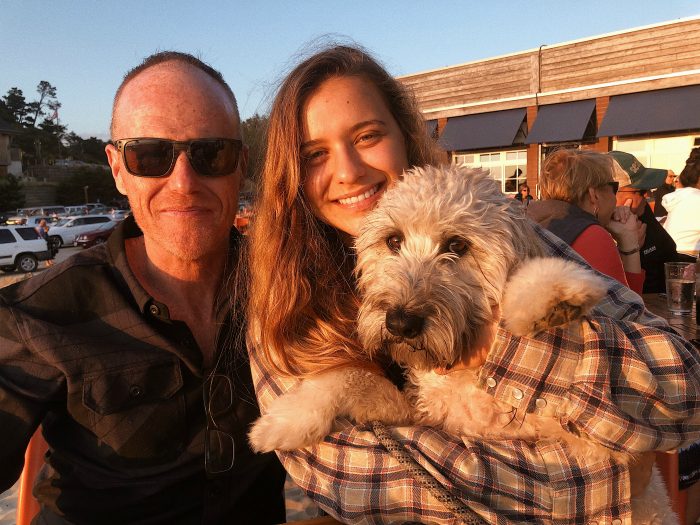 Pacific City memories
Over the years, we've collected some of our fondest memories at Pacific City: Eating on the patio of the Pelican Brewery as the sun melts into the water, and getting our old van stranded on the beach a humorous number of times. We've had many family bonfires tucked away in the sandy hills that line the coast, and hiked up the monstrous Cape Kiwanda dune. These memories are ingrained forever in the fondest places of my heart.
Where to stay in Pacific City
Pacific City's most notable feature is the Cape Kiwanda State Natural Area. In peak season, the beach is scattered with families and surfers and the parking lot is jam-packed by the early evening, so arrive early if you want a spot.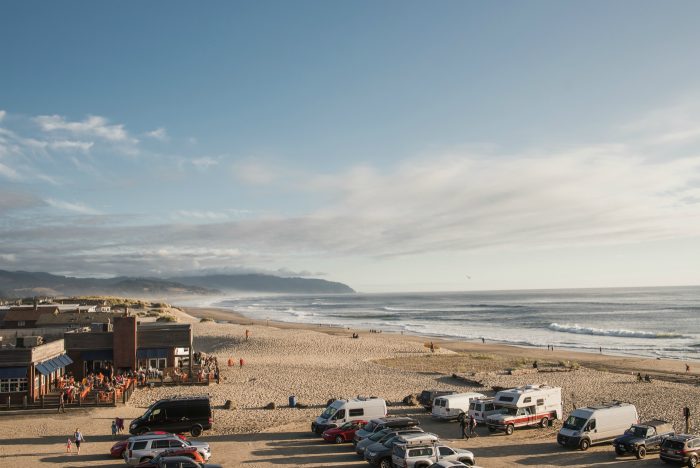 Across the street sits the Inn at Cape Kiwanda. The hotel stretches down the main road to provide optimal ocean views and a convenient 5-minute walk to the beach. Even closer to the water is the luxury Headlands Coastal Lodge & Spa, the perfect hotel for those looking to get a little boujee.
If you're looking to camp (glamp may be a better word), Hart's Camp is the place for you. They offer a myriad of Airstream campers with various amenities—a few even allow pets! Additionally, Harts also hosts RV camping.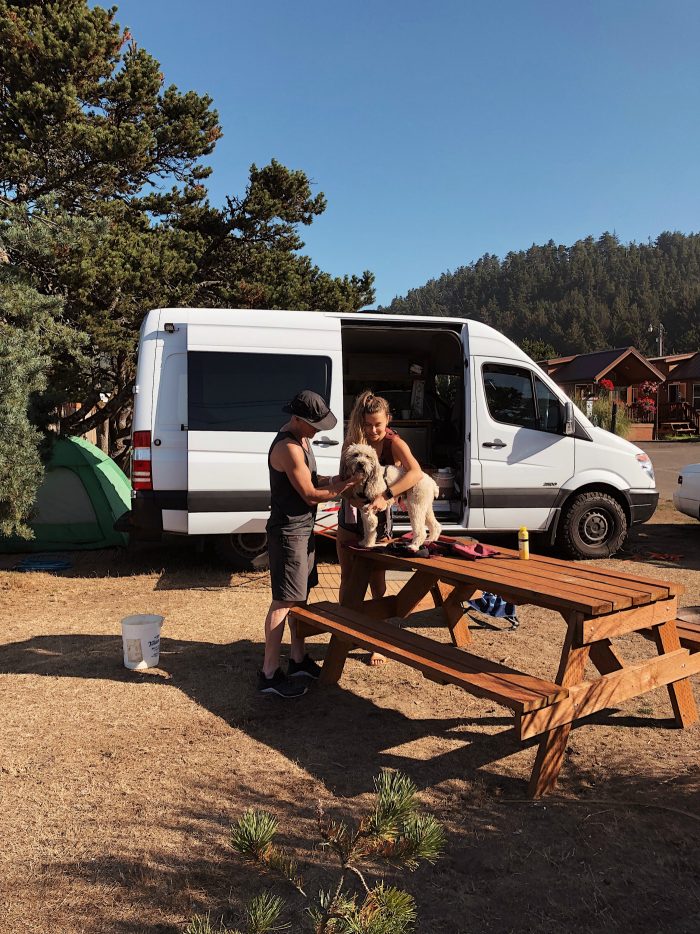 Cape Kiwanda RV Park
When we camp in our Sprinter Van, we choose Cape Kiwanda RV Park. The campground is gated off, pet-friendly, well maintained, conveniently located near the beach, brewery, and The Marketplace, and there is a beautiful, loop hike hidden in the back of the camp past the large shed (ask the camp host for directions).
What to do in Pacific City
The beach is Pacific City's main attraction. On a busy day, the sand is overflowing with families and friends—laughter and squeals of the frolicking children compete with the crashing of the waves offshore and one can't help but be taken back to simpler times.
As previously mentioned, surfing and fishing are a significant part of Pacific City's identity. Because there is no nearby marina for boats, the Dory fishing boats have no choice but to beach themselves on the sand, flying through the water onto the shore until they're lodged far enough on land to be loaded onto trailers, it's comical and fascinating to watch.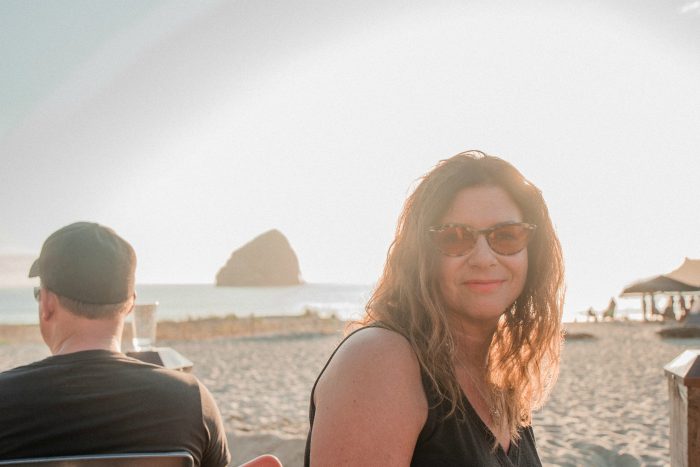 For surfing, lessons and rentals are offered at Moment Surf Co., just give them a call and check in to see when they're offering lessons.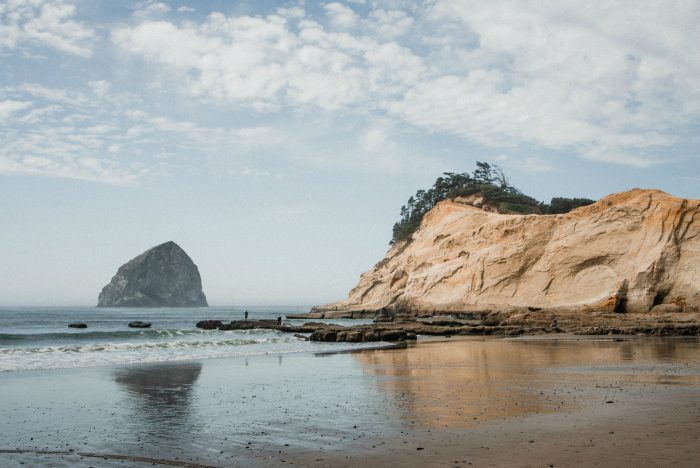 Cape Kiwanda Dune
The unmistakable Cape Kiwanda dune is located north of the beach—its gigantic stature screams hike me now while the people who are climbing up the dune are screaming, "you'll regret it" with beads of sweat dripping from their brows. Ignore them: Go forth and conquer the dune. Hiking up it is a feat, but once you reach the top, the panoramic views are unbeatable—I argue it is a must-do when you visit Pacific City.
Cape Kiwanda Trailhead
At the top is the Cape Kiwanda Trailhead which winds and twists over the stratified, burnt umber sandstone. Beware of the slippery nature of the rocks, in some areas, the ground tends to give easily so don't wander past the fenced-off areas near the cliffs.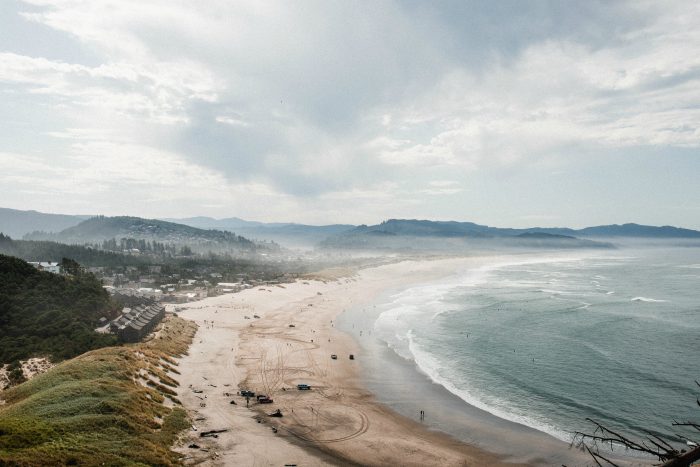 As mentioned above, there is a secret hike at the back of Cape Kiwanda RV park, I don't know what its called, but it runs by the tent camping by the maintenance shop.
Ask the camp host or seasoned Pacific City-er and they will likely know where to direct you to this amazing hike!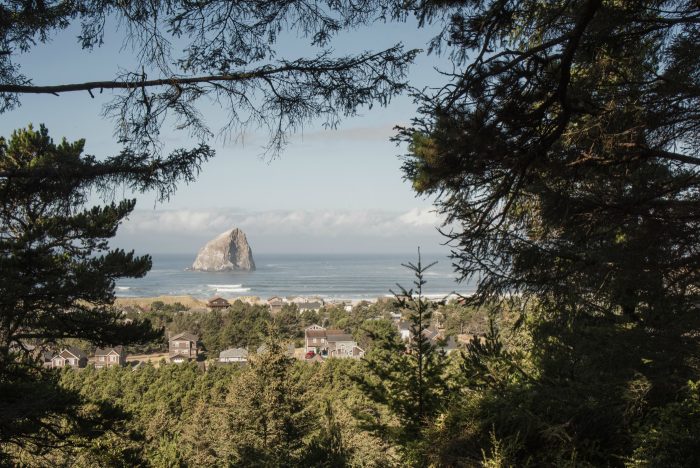 The trial is a winding loop through the pines that eventually opens up to a view of the ocean and haystack rock, there is even a bench nearby to help you sit and indulge in the view.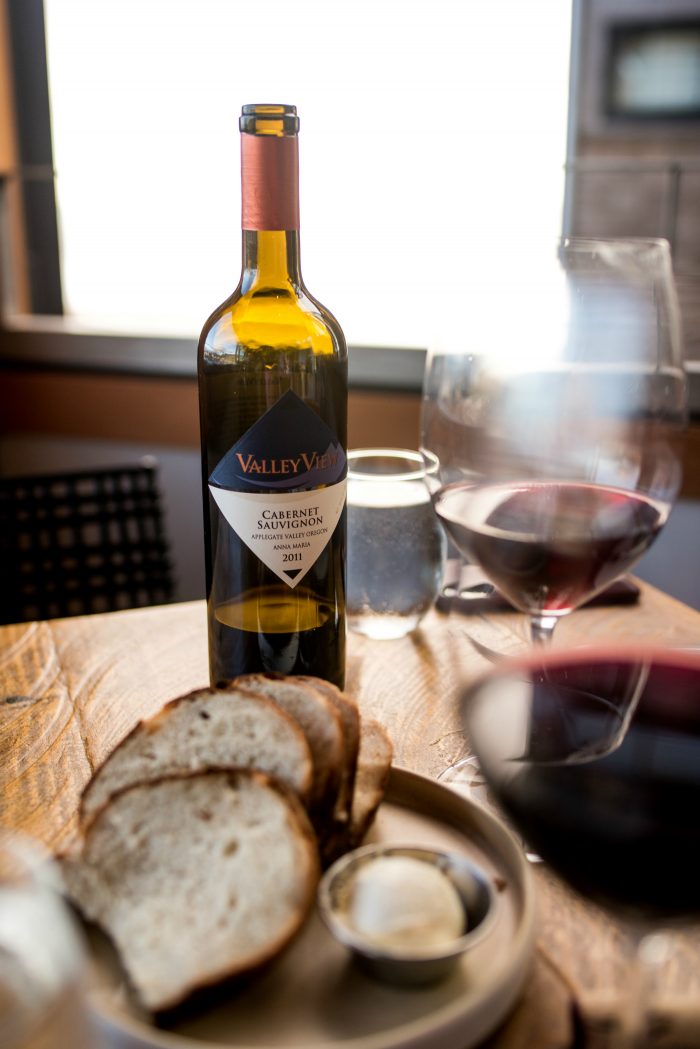 Where to Eat in Pacific City
For your early morning caffeine fix, visit Stimulus Coffee located at the Inn at Cape Kiwanda, at street level on Cape Kiwanda Dr. They offer caffeinated and caffeine-free drinks and a mix of sweet and savory treats.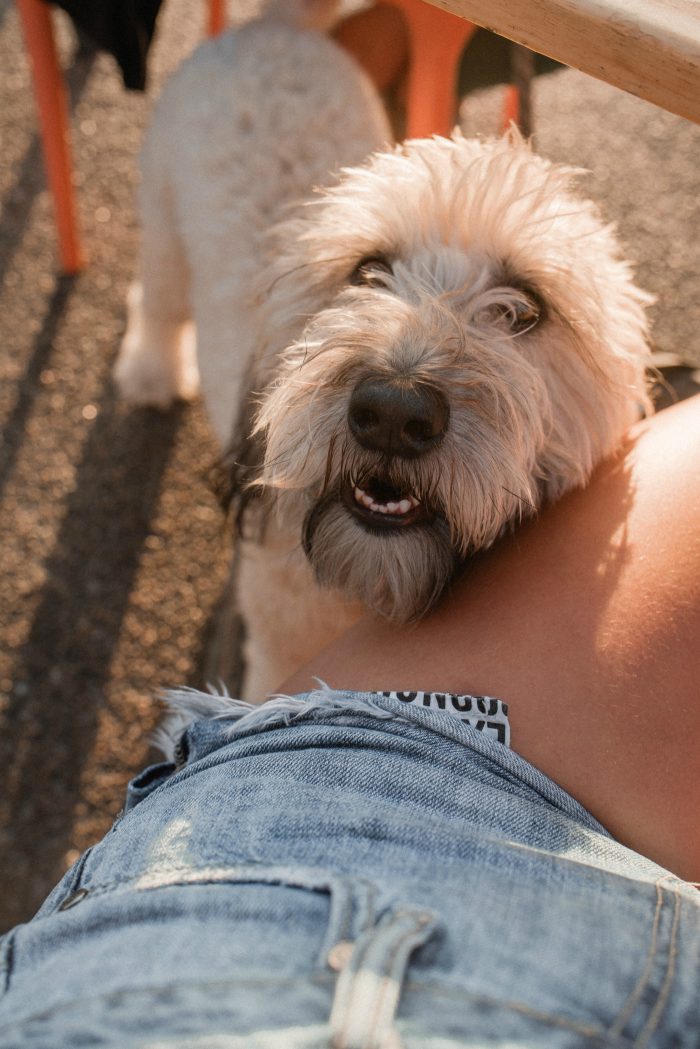 For lunch or dinner, a meal at The Pelican Pub and Brewery must include their famous clam chowder. Nothing is as comforting, warm, and delicious as a bowl of soup and hot buttered bread at the end of a brisk Oregon coastal day. And bonus, the patio seating is pet friendly—Alder the Whoodle seemed to enjoy the sunset as much as we did.
Another lunch or early dinner option is Ben and Jeff's Burgers and Tacos. We inhaled their fish tacos, baja fish sandwich, and carne asada tacos in what probably looked like a 15-minute "who can finish their lunch first" competition.
Where is the best place to get fish and chips? We were told it was Sportsman's Pub-n-Grub, so we walked four strenuous miles to try them. I'm happy to say that the walk was well worth it. The fish was perfectly packaged in soft batter that was fried to perfection. The fish wasn't too greasy, but still greasy enough—and the fish was cooked to flakey, moist perfection. We will certainly come back to sample more of their menu.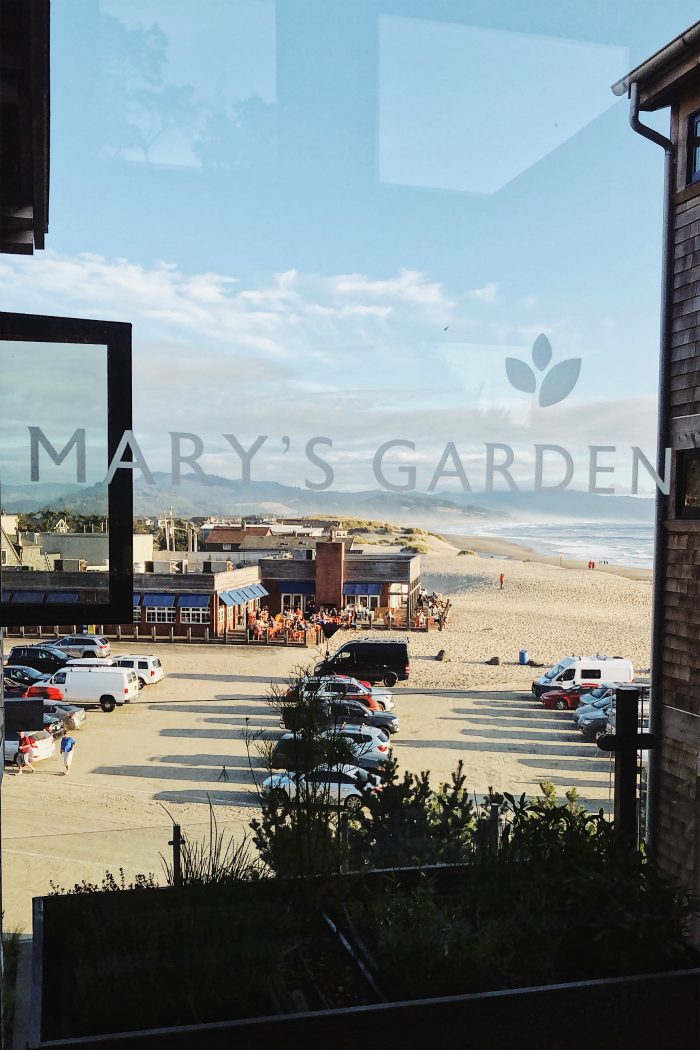 For a fine dining experience, reserve a table at Meridian, located in Headlands Coastal Lodge & Spa. You may get lucky like we did and get the corner table with not one, but two windows to gaze out of as you indulge in a fine dining experience.
The dining room radiates a hospitable warmth, and a few steps down the hall lies Mary's Herb Garden: a quaint balcony which I was invited to visit and nibble on some herbs before our appetizers. Delicious!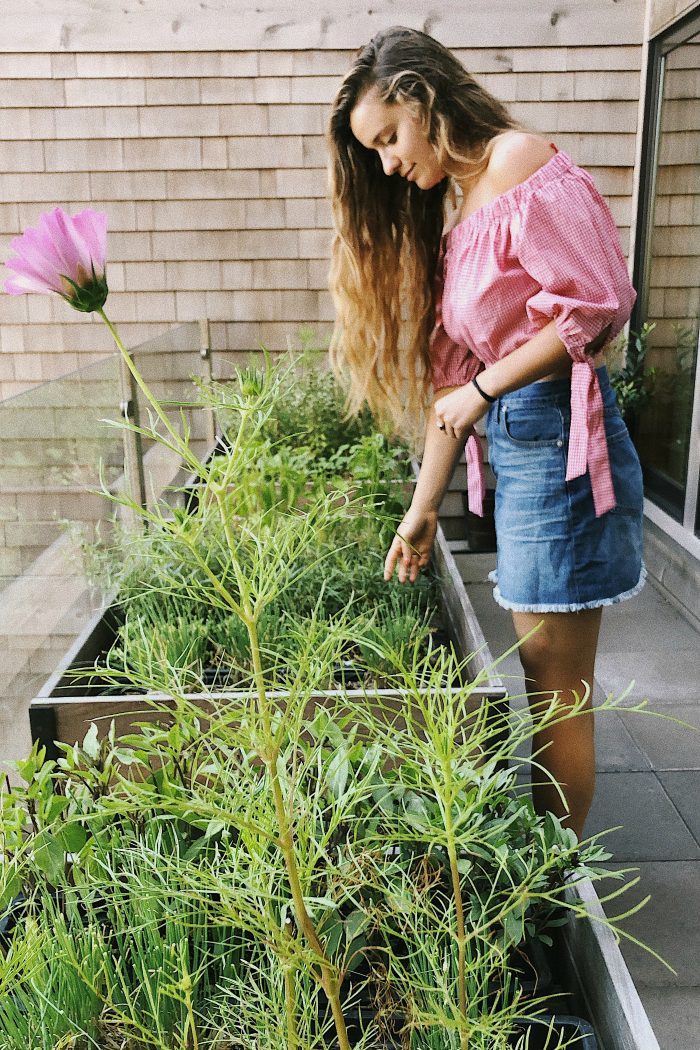 For the main course, I would highly recommend venturing out of your palette comfort zone and try their octopus.
Not only are the contrasting purples and greens of the dish visually enticing, but it is perfectly prepared, ensuring that your first experience eating octopus is a positive one.
My second recommendation is the burger—you could rest your head on the eggy, sweet brioche bun like a pillow and fall asleep right there at the table. And the patty? The delicate texture of the beef melts in your mouth, inviting you to savor every bite before it disappears. Must I go on?
What is the most beautiful beach in Oregon?
Here are some more beaches marked by Oregon's striking coastline!
Otter Rock and Devils Punch Bowl State Natural Area
Cannon Beach
Cobble Beach – Yaquina Head Outstanding Natural Area
China Beach
Harris Beach State Park
Gearhart Beach
I hope by this point, you've made a hotel reservation, dinner reservation, and are packing for Pacific City as we speak, you won't regret it! Thanks for follwing along!
This post was written and photographed by Abbs Coughlin.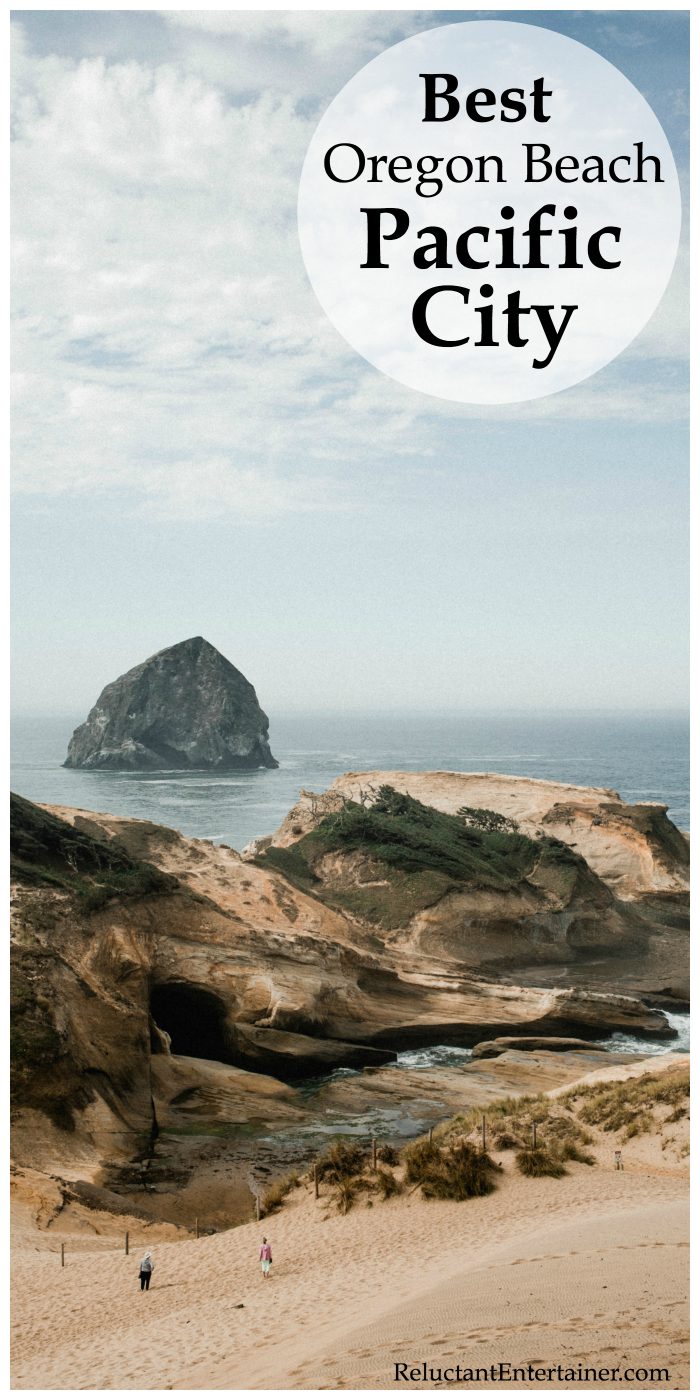 Hello and welcome to my home and table!
I'm Sandy—lover of food, family, cooking, THE BIG BOARD, travel, and bringing people together. Through great recipes and connection around the table, we become better, stronger, and more courageous people. Feasting on Life is real, and every time we do it, we grow a little more. Read more...