Black Bean Farro with Avocado
This Black Bean Farro with Avocado, fresh grains (farro) and black beans, queso fresco, and lovely cherished avocados on top–makes a lovely presentation.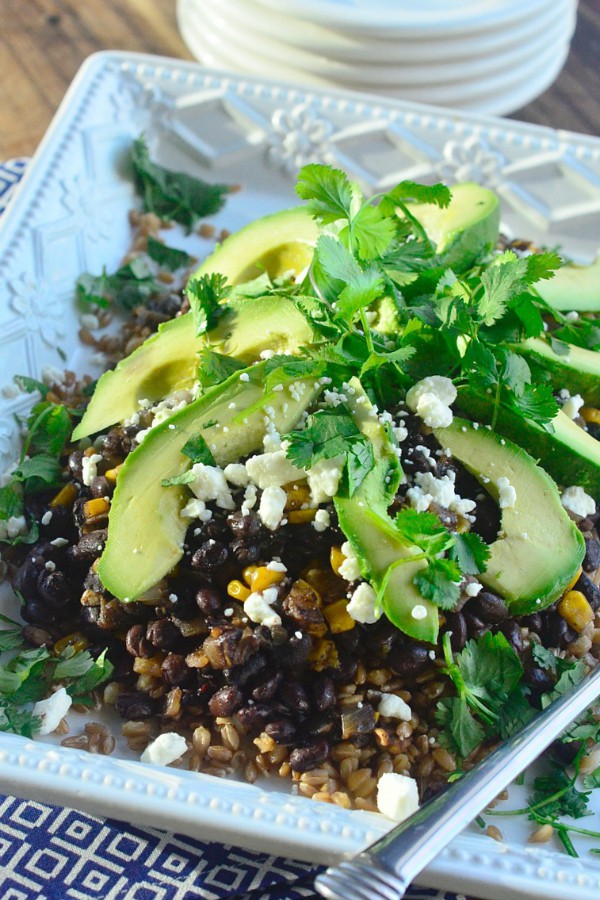 I love this saying: People who love to eat are always the best people. – Julia Child
Have you ever gone out to dinner, or gone to a party, where someone refuses to eat, and they actually bring more attention to themselves by not eating? I'm sure there are reasons why a person wouldn't be joining in, but my point is – eating is so intimate and personal, and when a member of the group can't participate, the joy of a meal just isn't complete.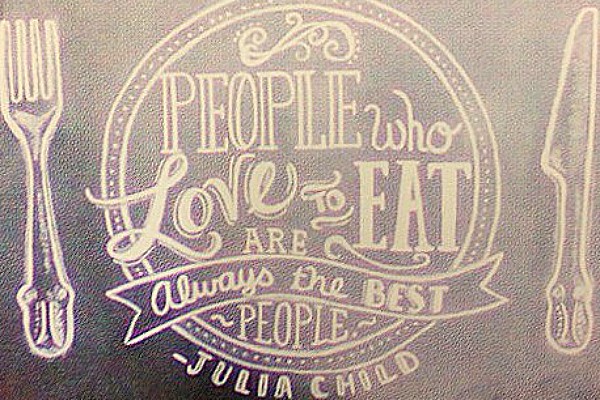 It really does bring you closer to the person you are dining with (when the conversation is good), and the sharing is a beautiful thing.
So, back to Julia Child. She had it right.
I recently made this simple, Black Bean Farro Avocado,  for a couple of friends who came over.
I mean, it is SO simple.
But they loved it.
Using fresh grains (farro) and black beans, queso fresco, and the lovely cherished avocados (that we all adore in our home) – it made such a lovely presentation, with fresh cilantro piled on top.
Set this dish down in the middle of the table for 4 hungry people.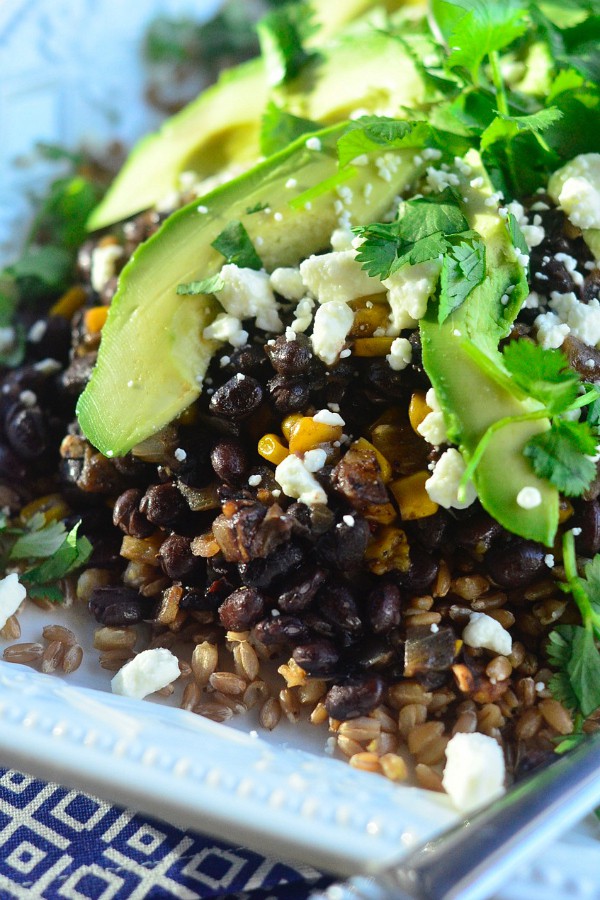 4 people who love being with each other and eating a healthy, simple meal together.
Enjoying an intimate few hours at the table, a glass of wine, and sharing lives.
To us, that does make the best kind of people.
When's the last time you had 1 or 2 people over for a healthy, simple meal? No extras or frills?
Print Recipe
Black Bean Farro with Avocado
Cook the farro ahead of time and store in refrigerator until ready to reheat and serve. You can serve this on a large platter plain, or with a side of salsa.
Ingredients
6

cups

pre-cooked farro

Salt and pepper

3

Tbsp.

olive oil

4

oz.

mixed onion

shallots, garlic, finely chopped

2

cans Bush's Black Beans

1

cup

corn

or chili corn salsa

1

cup

salsa

1

tsp.

cumin

2

avocados

sliced

1

cup

queso fresco

crumbled

1

cup

cilantro leaves

chopped
Instructions
Saute onion mixture in olive oil. Drain the beans and add to the onions. Add the corn, salsa, and cumin. Salt and pepper to taste.

Layer precooked farro (heated) on a large platter. Layer the bean mixtures on top, ending with layered avocado, queso fresco, and chopped cilantro leaves. Serve!