Easy Conversation Tips and Black Bean Rice Patties
This easy, quick Black Bean Rice Patties recipe is delicious served various ways–as a burger or without the bun with yummy toppings!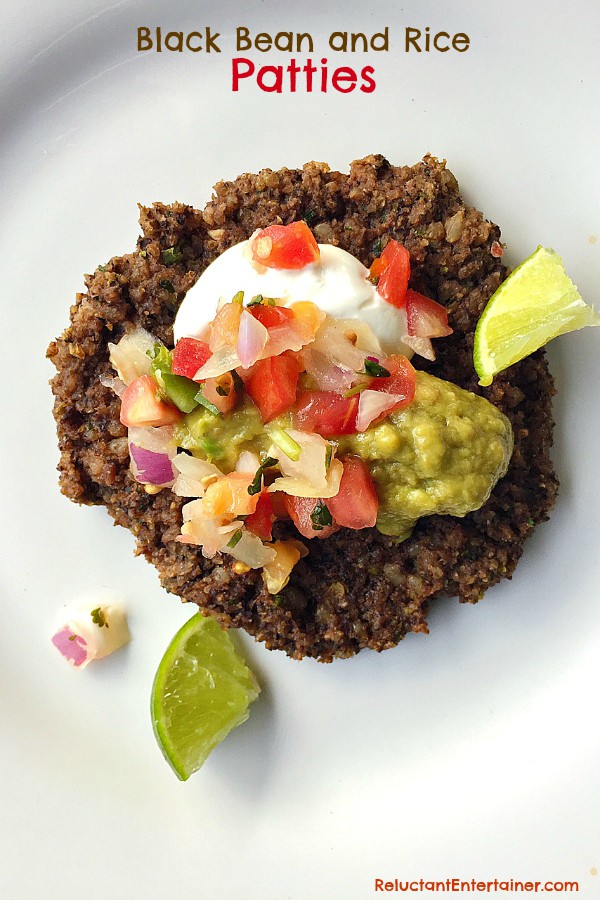 I've been thinking a lot about personalities and conversation when it comes to entertaining, and the difference between reserved hosts and outgoing hosts. What kind of personality a host has sets the tone of the party, for sure! Of course there isn't a wrong or right, but identifying areas that you can work on always helps (bring it up a notch, or tone it down a bit).
My husband and I complement each other well. He's more reserved, but has learned to be a better conversationalist, where I'm outgoing and have not problem bringing people together and getting the party rolling!
Reserved hosts.
Some hosts really have a hard time getting conversations started. I've heard numerous stories from friends who've tried hosting parties, but it didn't go so well, so they've given up on entertaining entirely. Almost always, it's not the meal that failed them – it's the conversation!
If you're not the kind of host who likes to lead a conversation, that's okay! Before the party gets going, think ahead to who you can ask to help you generate conversation with your guests. I think this is a fabulous idea, because it's second nature to a naturally outspoken person.
Easy conversation tips:

1. Write 3 words on the palm of your hand that remind you of 3 questions to get the conversation rolling with your guests.

2. Ask an outgoing guest to help stimulate conversation if the party seems to be lagging.

3. Watch and learn from the people you admire, who strike up good conversation. It usually centers on questions being asked of others, rather than the host talking about themselves.

4. Ask a lot of questions. Make your guests #1, and make it your priority to get to know more about each of them.
Be willing to grow!
We always have room for growth, right? Over the years, Paul and I have watched how others do it, and followed suit. Watch and learn. Good conversation is an art, and if we're all willing to learn, each new experience only makes us stronger, better people. The more we invest into the lives of others, the richer our lives become.
Our kids learn from us!
Earlier this week we sat outside, (enjoying the beautiful southern Oregon weather,) and ate a simple dinner with our kids (recipe below). We talked about the value of people in our lives. The conversation went very well.
I really think our kids are "getting it," getting how important it is to be interested in other people.
Black Bean Rice Patties.
Now for the recipe. So easy! Cook your rice ahead of time. Do you have a rice cooker? Best investment ever! And then I used my KitchenAid food processor. I've had it for years and it keeps going and going …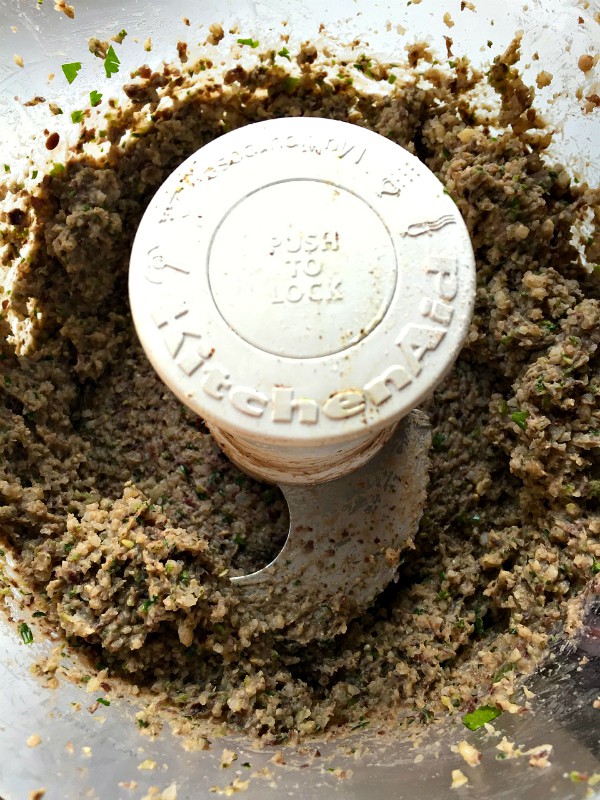 This recipe makes 2 pans (lined with parchment paper) = 12 patties!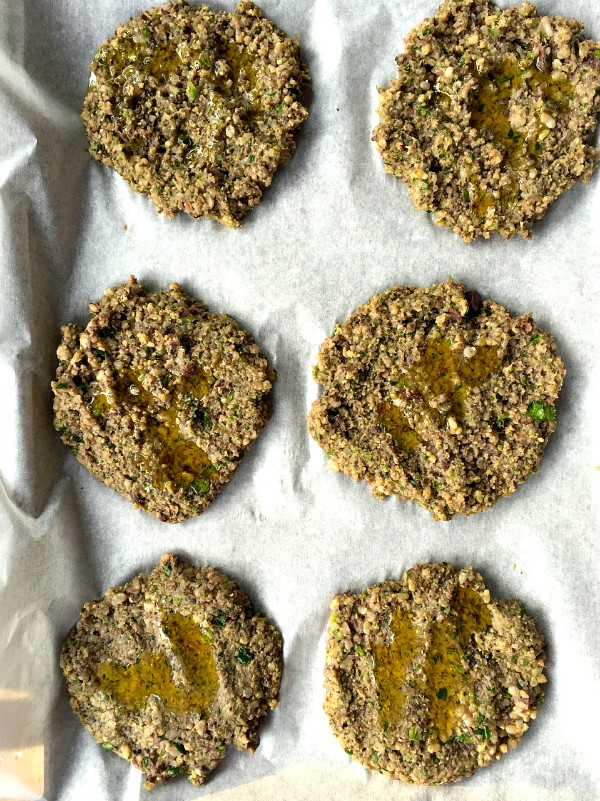 You can serve them different ways, or as a burger. We like to set out with toppings and let people build their own pattie.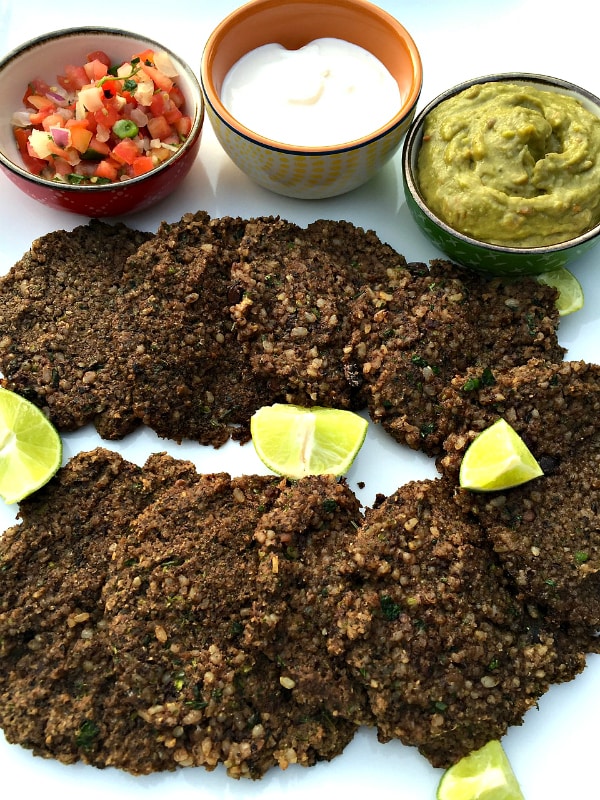 Now for the big "thought-provoking" question …
Does having to lead a conversation stop you from entertaining?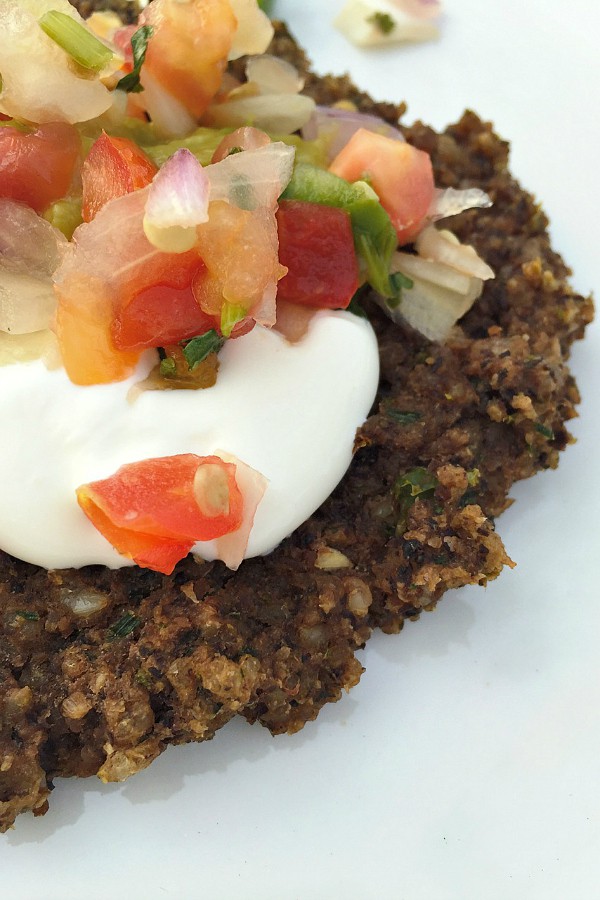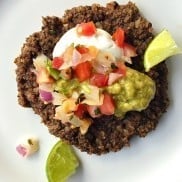 Print Recipe
Black Bean Rice Patties
Easy, quick Black Bean Rice Patties recipe delicious served various ways–as a burger or without the bun with yummy toppings!
Ingredients
2 15-

oz.

Bush's Black Beans

rinsed and drained

3 1/2

cups

brown rice

cooked

Handful of chives

finely chopped

4-5

garlic cloves

pressed

1

cup

cilantro

chopped

2

jalapeno

seeded, finely chopped

2

tsp.

cumin

4

Tbsp.

olive oil

plus extra for drizzling

Salt and pepper
Instructions
Heat oven to 425 degrees. In a large food processor (or 1/2 batch at a time) pulse the ingredients together. Season to taste with salt and pepper.

Divide the mixture into 12 patties and lay on 2 parchment-lined cookie sheets. Drizzle with olive oil.

Bake for 20 minutes, until the tops are golden and crisp. Serve separately, with condiments such as salsa, guacamole, sour cream, tomatoes, or on a hamburger bun with hamburger toppings.
Are you following me on Instagram, Twitter, Facebook and Pinterest? If you'd like to subscribe to Reluctant Entertainer, to have each post delivered straight to your e-mail box, then please add your email, here. It's really easy! Thanks for being here today!