Still Dating with Blackberry Claflouti Recipe
This Blackberry Claflouti Recipe is perfect to serve at any dinner party, especially delicious made with the largest blackberries you can find!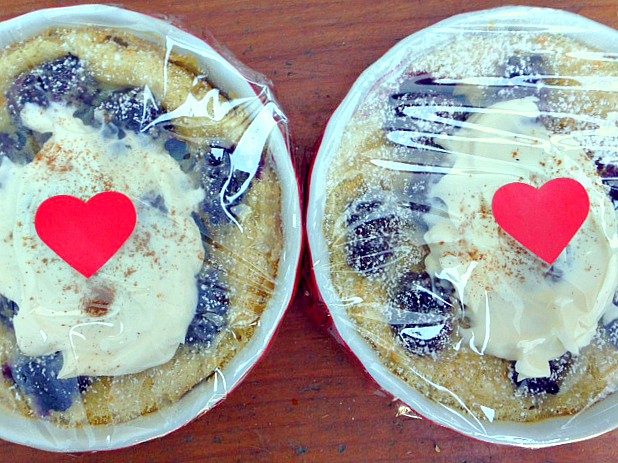 Having been married almost 23 years to the love of my life, Mr. Paul, and and having written a book together many moons ago (many moons!), I'm excited to explore marriage more in blogland – topics such as what I've learned, what he's learned, dating ideas, how to push through painful times, how does marriage affect our kids, when you want to give up, keeping healthy relationships with others, and more.
So, besides sharing this delicious Blackberry Claflouti recipe today, let me start with a little bit of honesty: Marriage takes a ton of work, effort, discipline, grace, forgiveness, prayer, and love. I feel blessed, being married to someone so easy to love! I can't imagine being with someone I didn't love … but sometimes that love is messy, complicated, hard.

If I were asked.
If I were asked, What's an important tip to give to a newly married couple?
My answer would be.
My answer would be: Regular dating.
Make regular dating a habit.
Make dating a habit. Don't get caught up in excuses. Never stop trying new things and going new places. Never stop learning more about your spouse. It doesn't have to cost money. Once babies come, dating is a gift that parents give their children. Keep your dating creative and new. It's where you can solve some of your martial problems. It's where you can learn more about each other and grow as a couple. It's the glue that holds your marriage together in tough times. It's when you can pray together. It's where you build trust and talk about the secret places of your hearts. You talk about longings, dreams, and the past; what made us who we are today. It's where you listen to your spouse's story, and you shed a tear over their painful experiences in life, and then you fall in love again. And again, and again. It's where Paul learned more about me, and I learned more about Paul. It's where I was encouraged to dream about and write this blog and to help others, and Paul began seriously thinking about his true vocation: rescuing children from what he calls the "Theater of Bullying." But more about these things later.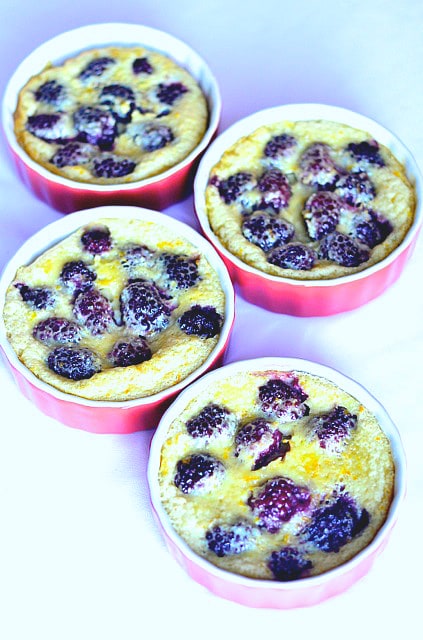 Set the date.
Even if you don't go out on an "official date," set a date. Set a time and and a day (in your home) when you will talk to your spouse. It could be random times of the day–whatever works for your schedule. Let's meet at 2 pm before the kids get home from school.
Dating takes creativity, a willingness to change up the schedule, and effort. It's the special little moments of coming together, that help build our relationships.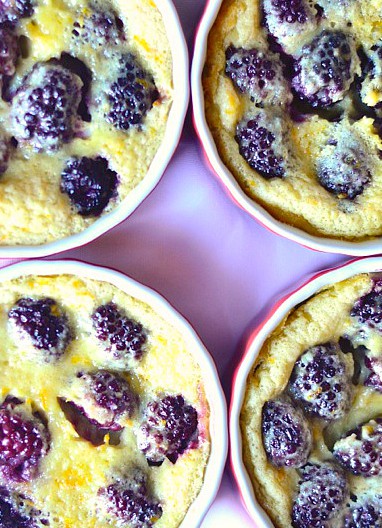 Dating can happen anywhere.
Dates are usually planned around eating together (but not required), and they should force you to talk! There's something about the common bond of a loving relationship–body and soul–and food is the conduit that nourishes and soothes. It could be the most intimate story of our lives, shared over a cup of coffee or a glass of wine, a meal at home (yes, you can have a date night at home!) or at a favorite place, or on a hike together in the wilderness. But a little bit of physical nourishment goes a long way to encouraging your soul connection.
It can happen anywhere!
It's the best investment.
The most important aspect I want to share is to just do it. Because dating is an investment, and could actually save your marriage down the road when hard times come. Because they will.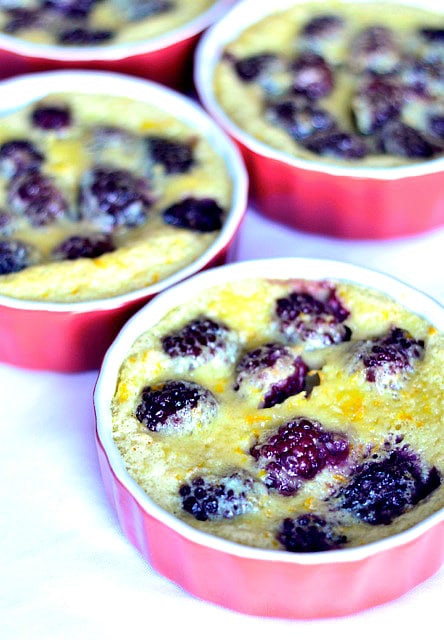 This is sort of a teaser post, so you'll know what I'm up to.
Now, where does the recipe come in?
Make a special recipe.
I made this for my husband for one of our recent dates. A 'Clafoutis' *(m) is a French dessert which consists of fruit baked in a batter, sort of like a cobbler. Traditionally black cherries are used, but it is not unusual to find many other fruits being substituted, like I did with blackberries that I bought at Trader Joe's. The dessert is dusted with powdered sugar just before it is served, and I topped it with creme fraiche.
A date at home.
We shared it during a "date." A classic meal at home (yes, home!), a glass of wine, our favorite music in the background, and over the best conversation. Conversation that included talk of our kids, but then on to how we can make our marriage stronger. What we can do to impact the world. Part of this conversation had to do with getting outside of ourselves and reaching out to the world with our passions and dreams. Making a difference where we can, because if we live for ourselves, life becomes selfish, empty, dry (including our marriage), boring, and we look to "things" to make us happy. More on this topic later? Yes!
Yes, we're still dating.
Twenty-three years later, we're still dating each other, and we still have more to learn and grow. Weekly we make it a habit to get out of the house and date!
Do you prioritize and set aside time for regular dating?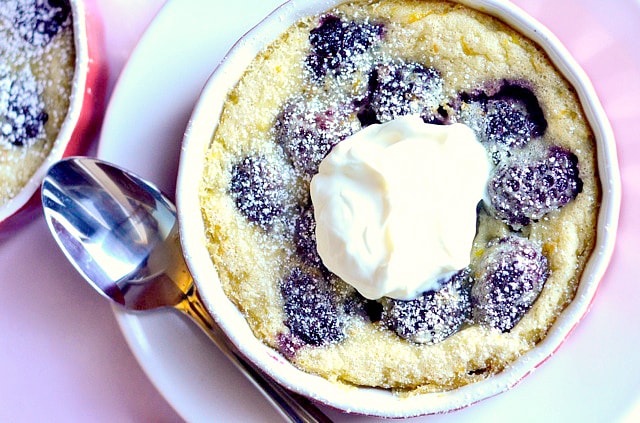 Get the Recipe: Blackberry Claflouti Recipe
This French blackberry clafouti recipe is a homespun version of a traditional puffed French custard cake. Baked in individual servings, with plump blackberries and bright orange zest, makes for a not-too-sweet romantic dessert.
Ingredients
1 tablespoon softened butter
3 eggs
1/2 cup sugar
3/4 cup whole milk
1/2 cup heavy cream
1/2 cup all-purpose flour, I used gluten-free flour
2 tsp. grated orange zest
2 teaspoons vanilla extract
1/2 teaspoon salt
2 cups fresh blackberries
2 Tbsp. orange-flavored liqueur, or orange juice
1 tablespoon confectioners' sugar, powdered
Instructions
Preheat an oven to 375F. Butter a 9-inch by 9-inch square baking dish or a 9-inch deep-dish pie round, or 4 ramekin dishes, with the softened butter.

In a large bowl, beat together with an electric mixer the eggs, sugar, milk, cream, flour, orange zest, vanilla extract, liqueur, and salt until it forms a smooth, thin batter.

Arrange berries in prepared dish or ramekins. Carefully pour the batter over the fruit.

Bake at 375F for 10 minutes. Reduce the heat to 350F and bake for additional 30 minutes, or until filling is set and the top is golden brown.

Sprinkle the confectioner's sugar over the finished clafouti and serve it warm, with a spoonful of creme fraiche on top!
Hello and welcome to my home and table!
I'm Sandy—lover of food, family, cooking, THE BIG BOARD, travel, and bringing people together. Through great recipes and connection around the table, we become better, stronger, and more courageous people. Feasting on Life is real, and every time we do it, we grow a little more. Read more...