Camping Raspberry Butter Cake
This Camping Raspberry Butter Cake is a delightful summer dessert recipe for camping, or to enjoy over a grill for summer entertaining.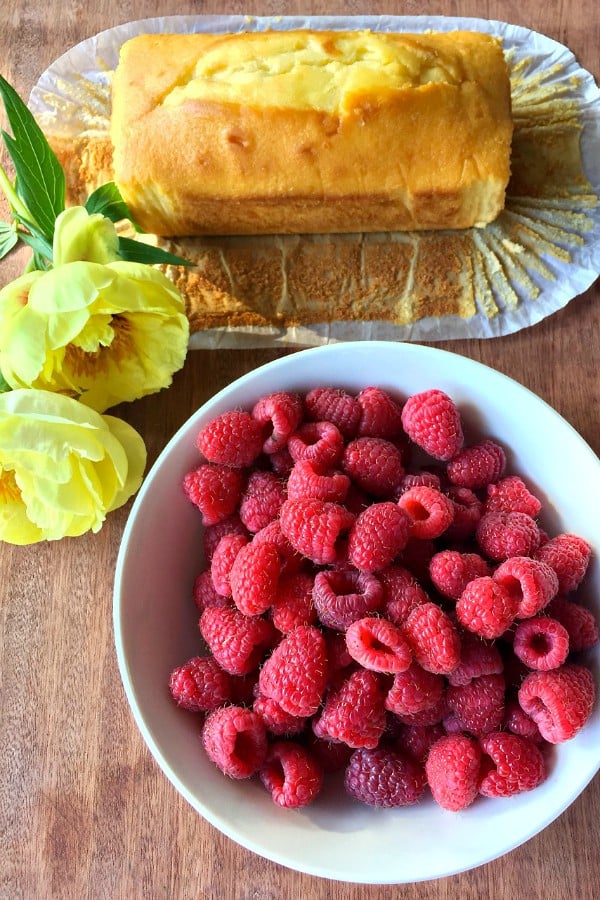 Enjoying the mountains, and the beautiful drive over to central Oregon, I couldn't help but think of one of my favorite verses ….
I lift up my eyes to the mountains—where does my help come from? My help comes from the Lord, the Maker of heaven and earth. Psalm 121
Friends, I love this time of year–the warm sunshine, the longer days, the smell of the outdoors, the mountain breeze (new to us), and even though we just moved this past weekend to Bend, Oregon, we have plenty of camping trips on the calendar to enjoy this summer!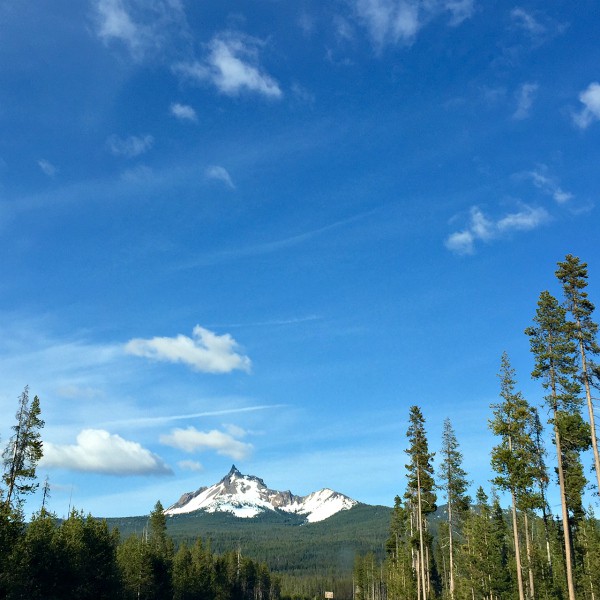 This recipe today – a perfect dessert for your next camping trip!
Or, to just enjoy at home around an outdoor fire.
Camping Raspberry Butter Cake
Inspired by Sunset magazine, I gave it a try, and we served it a few weeks ago with friends, served with ice cream.
All you need for this recipe is foil, pound cake, and fruit. Prepare ahead of time.
Once your fire has burned down, use these embers to make and serve this fabulous Raspberry Butter Cake.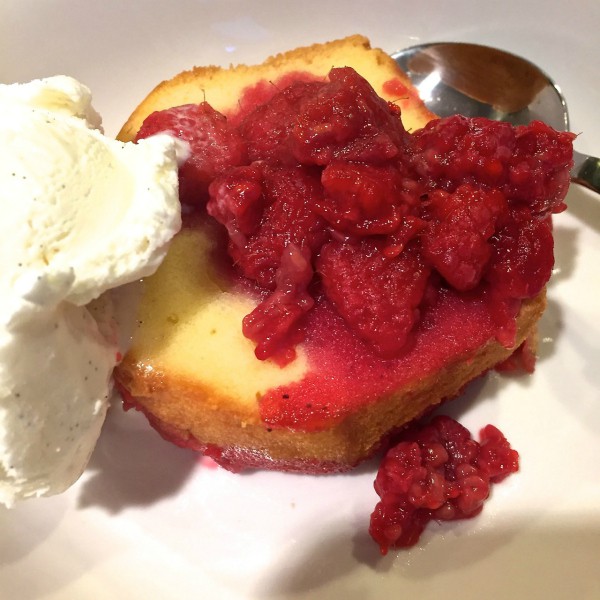 Of course, in the great outdoors, I'd have a container of whipped cream ready to go (or ice cream)!
Life is an adventure
I will truly miss the Rogue Valley, but boy, are we excited to explore new territory in central Oregon!
We love to hike, camp, snowshoe, and my husband thinks that I'll be getting into mountain biking with him (wink-wink). Yes, I've sort of committed.
In the meantime, last year, this hike to Crater Lake was one of my all-time favorites.
And then, what can top Kauai? This 6-mile hike was the most exerting trek I've ever been on, possibly because of the elevation and the heat. Thank goodness, we left the mountain and went right to the salty Salt Pond Beach and jumped right in.
One bummer living in central Oregon will be that we are further from the Oregon coast.
And we LOVE to camp at our beloved coastal Pacific City (and another recipe wrapped up in foil).
Here's a little FUN that we had at Moonshine Park last year (another secret place in Oregon!)
I'll be sharing more of our outdoor activities, along with how we'll be fixing up our new home, camping, meeting new friends (I hope), and exploring.
Life is an adventure. Adventures are not just about the outdoors, but they usually revolve around something exciting— and experience or activity.
I'm leaving out part of the definition–hazardous.
That just doesn't seem to fit with what I'll be sharing. LOL
Get the Recipe: Camping Raspberry Butter Cake
Ingredients
1 pound cake, sliced in 6 pieces
2-3 Tbsp. butter, softened
Fresh raspberries
Nuts, optional
Instructions
Slice the pound cake into 6 pieces and place each slice on a square piece of foil (that you can easily wrap up).

Butter each piece of pound cake. Place the berries on top and wrap tightly.

Warm on a grill over embers.

Serve with fresh whipped cream or vanilla ice cream. Top with chopped nuts (optional). Serve!

Hello and welcome to my home and table!
I'm Sandy—lover of food, family, cooking, THE BIG BOARD, travel, and bringing people together. Through great recipes and connection around the table, we become better, stronger, and more courageous people. Feasting on Life is real, and every time we do it, we grow a little more. Read more...