Creamy Butternut Squash Soup
Creamy Butternut Squash Soup is the perfect soup, topped with fresh orange zest, to share with a friend or neighbor! Today's post has been updated with a new video!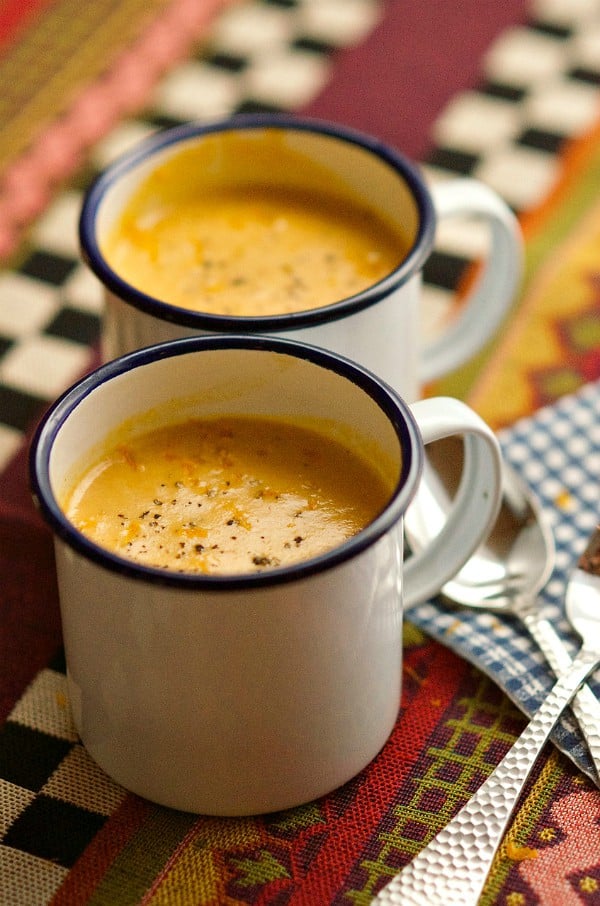 Growing up, almost every Sunday we had people over for delicious, after-church Sunday sit down meal.
My parents did a beautiful job teaching us girls about hospitality. For almost 27 years, my husband and I have opened our home to all walks of life, faiths, political views, and in the process, we've shown our kids the endless lack of boundaries of hospitality.
I'm so thankful we invested and made the effort, and we continue to do so.
How about making a big pot of Creamy Butternut Squash Soup (double the recipe?), served with hot crunchy bread and a big salad?
When my friend sent me this Huff Post article, I wanted to share it, because so many we know have never opened their doors to invite their neighbors in.
Mom and dad were generous and loving, and I learned so much from them! But, I do not remember one meal in our home with our neighbors. It was basically family and church people.
Friends, life is about being responsible and accountable for what we know, and I want to encourage you today to expand your boundaries.
Putting the many dietary issues aside (and by the way, if you just serve fresh foods and possibly one meat dish, everyone should be happy at the table!)  
We too have learned that "the food we eat and the people with whom we eat all week long is mysteriously connected to the sacramental meal of bread and wine we eat at church on Sundays."
One of the gifts of hosting so many different people in our home has been the generous invitation to their tables, where we, in turn, learn and experience precious moments in other homes. It's about learning about their lives.
What a gift it is to eat and drink together with people who want to make a difference in this world. That we come together, with different opinions, to break down the walls, and watch as God teaches us new things!
I wrote more about reaching out, here.
Of course, we still invite our church friends to dinner often, but now we can introduce them to other friends too.

The people around our table are no longer predictably the same, the same, the same as us.

And in turn, we have been guests at tables of generous new friends of all kinds.

In it all, we experience precious moments of human solidarity. – Sara Barton
Creamy Butternut Squash Soup
Creamy Butternut Squash Soup is perfect to share with your family and neighbors!
Bake ahead the butternut squash, if you're a planner. You can bake it the day before you're ready to make the soup!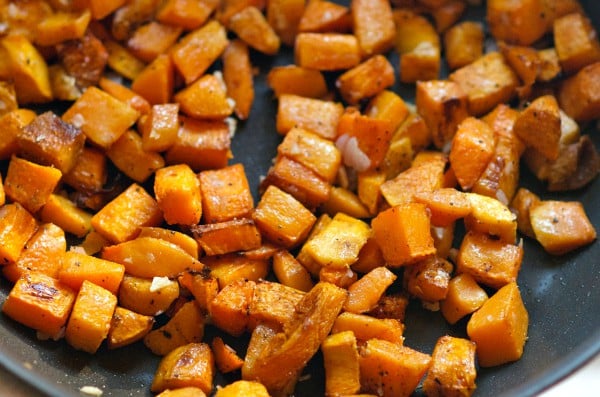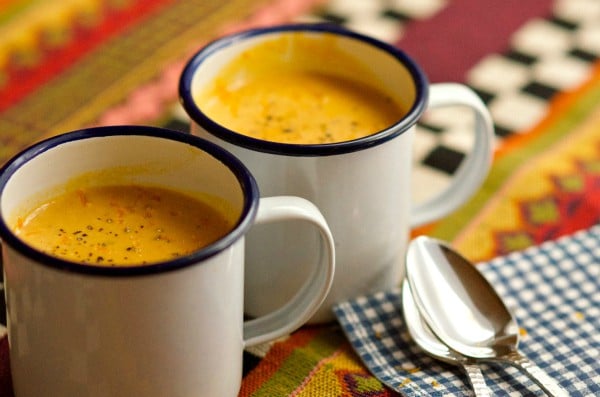 Delicious enough to share with a friend or neighbor!
How do you expand your guest list beyond family and church friends?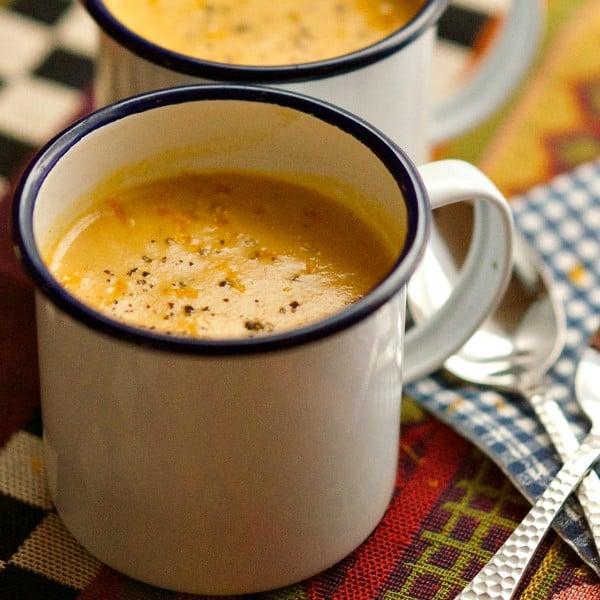 Watch the video for a simple recipe to make this weekend!
Creamy Butternut Squash Soup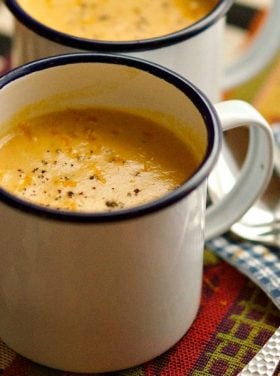 Ingredients:
2 pounds butternut squash, cubed
2 cups chicken or vegetable broth
3 Tbsp. oil, divided
1 garlic clove, chopped
1 shallot, chopped
1 12 oz. can evaporated milk
1/4 tsp. cinnamon
Salt and pepper
1/4 tsp. cayenne pepper
Orange zest
Directions:
Heat oven to 400 degrees. Toss butternut squash with 2 Tbsp. olive oil; season with salt and black pepper. Arrange coated squash on a baking sheet. Roast until squash is tender and lightly browned, 25 to 30 minutes, stirring once or twice.
In a blender, add the squash and broth; blend until smooth.
In a large pot, heat 1 tbsp. oil on medium-high heat. Add the garlic and shallots; cook for 2-3 minutes. Add the pureed butternut mixture, evaporated milk, cinnamon, cayenne pepper. Stir; salt and pepper to taste. Cook for an additional 5 minutes, or until heated through.
Serve with orange zest and fresh ground pepper.
All images and text ©
More butternut recipes:
Creamy Tortellini Soup {Diethood}
Creamy Broccoli Soup {RE}
Lightened Up Broccoli Cheese Soup {Aggie's Kitchen}
Beef and Butternut Squash Enchiladas {FoodieCrush}
SaveSave
SaveSave
SaveSave
SaveSave
SaveSave