End of Summer Tour and Farmer's Red Potato Salad Recipe
The ultimate end of summer salad, enjoy this fresh Farmer's Red Potato Salad Recipe made with corn on the cob–delicious for any picnic, party, or potluck! This post has been updated with new photography!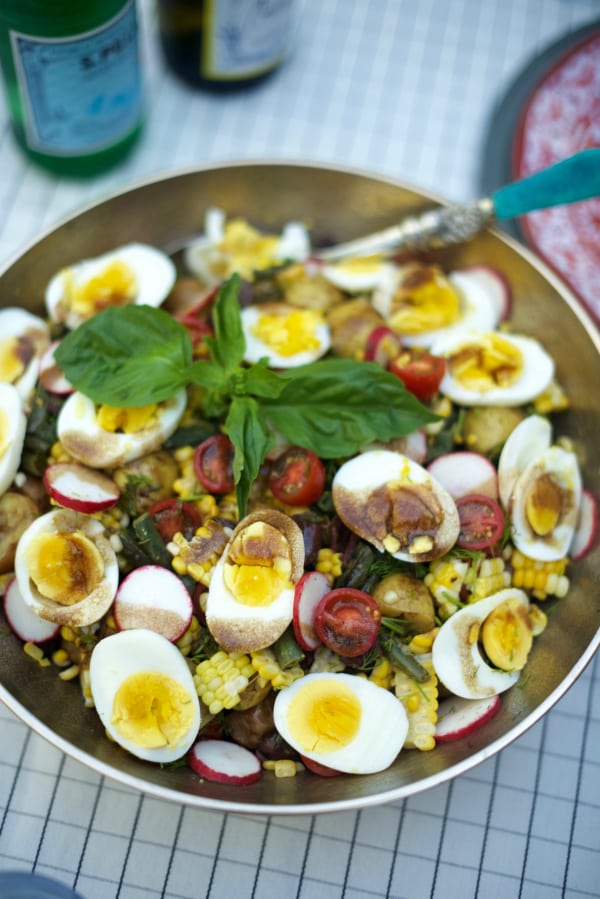 Friends, a few years back I went to the heart of rural America, to visit Black Gold Farms for a farm tour! Today I'm sharing my experience with you, plus a favorite summer salad, Farmer's Red Potato Salad Recipe.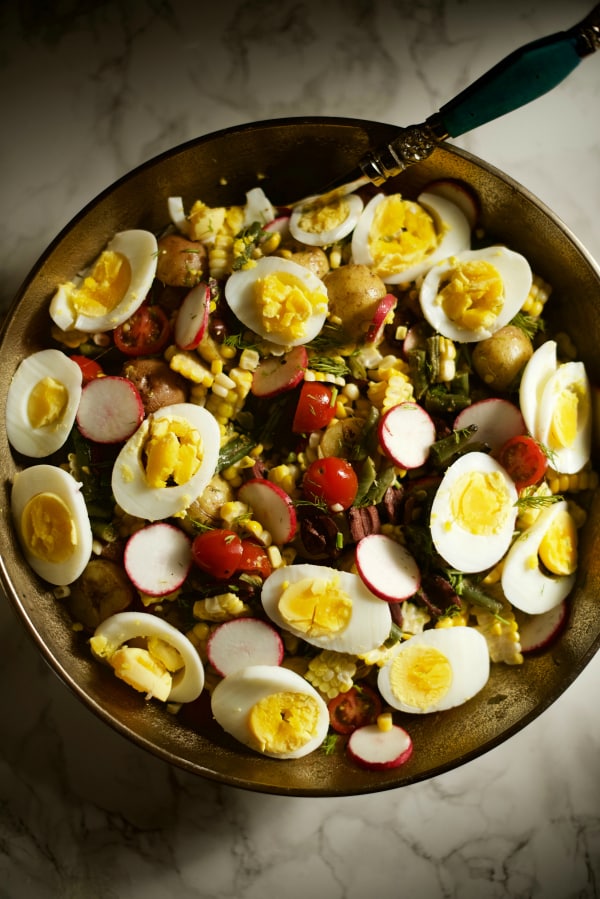 Smack dab in the middle of summer (it was hot), our adventure took us to Black Gold Farms. There we met the Halverson family, learning more how Hallie Halverson planted his first crop of potatoes on the home farm near Forest River, N.D., in 1928.
Not only did we walk through the potato fields, we enjoyed a farm-cooked meal with the farmers. My friends Heidi from Foodie Crush, and Angie from Big Bear's Wife, came along!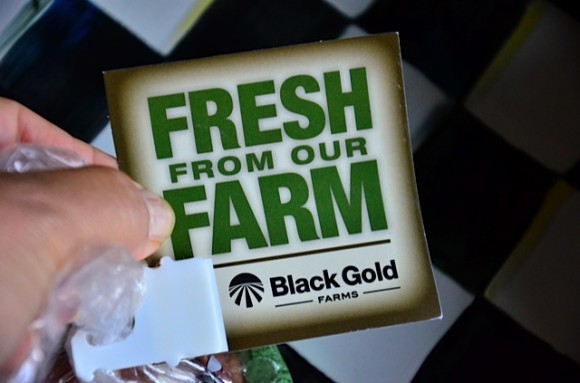 The farms not only sustain themselves and the land they cultivate, but they help feed the world!
We learned about fresh grown white chippers, golds, fingerlings, sweet potatoes, and reds.
Which, speaking of reds, I did get a bag of goodies in the mail, including a 5 pound bag of reds, and you're going to LOVE my recipe I'm sharing with you today! I really enjoyed learning about where our food comes from, and there's nothing like taking an agriculture experience with a farm tour!
Farmer's Red Potato Salad Recipe
Potato salad is so versitile, but this recipe with a balsamic dressing, and fresh corn on the cob and garden tomatoes, is my all time favorite!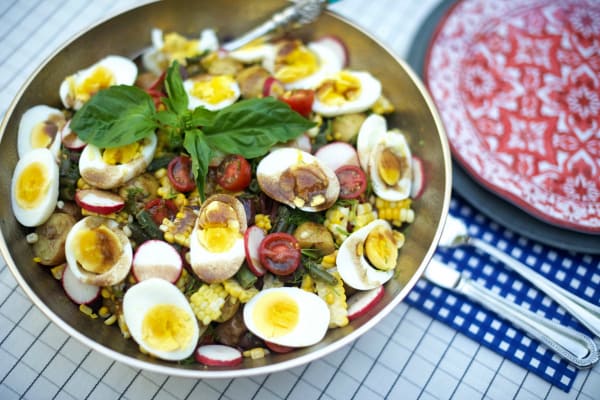 Just look how fresh these ingredients are! You can also add black beans or any other farm/garden veggies.
So many options …
I mixed and matched a few recipes together and I used what I had in my fridge!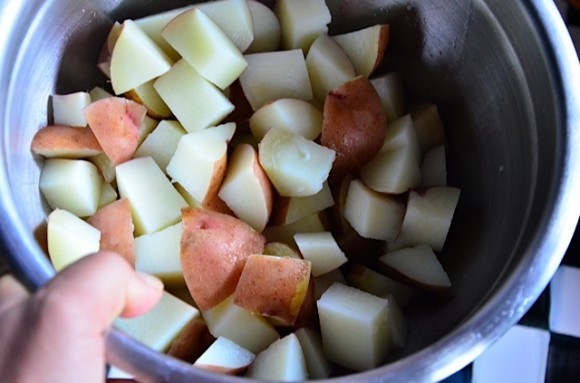 The secret is in the sauce, right?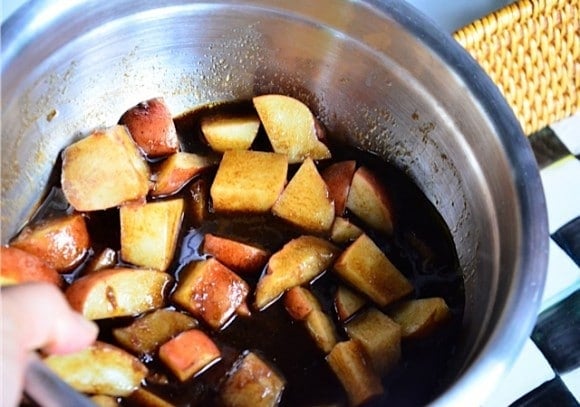 You can prepare the potatoes a day or two in advance (do not over cook them) and let them marinate in the sauce!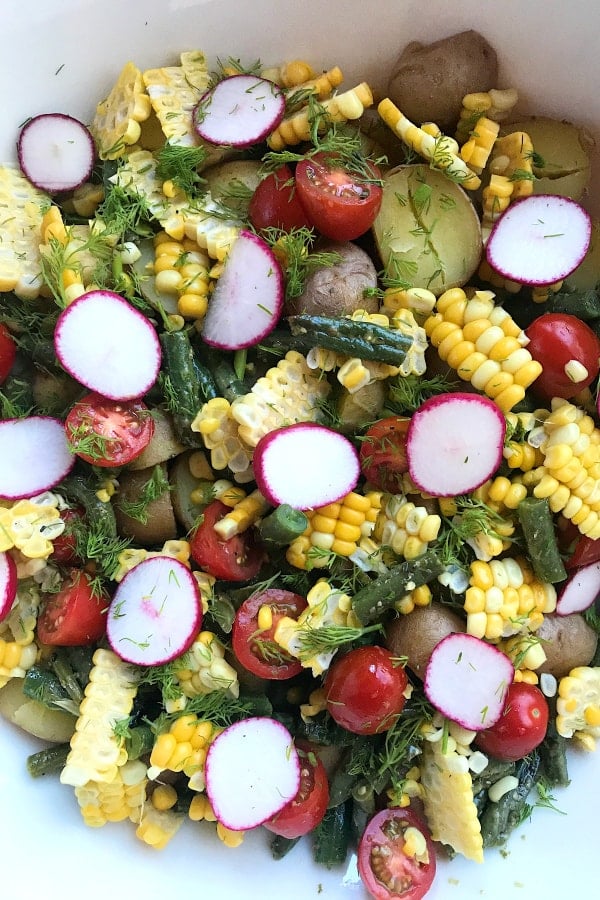 So easy – and the flavor is out of this world!
Perfect for end-of-summer garden veggies! ENJOY!
What's your favorite way to use "red potatoes" in a salad?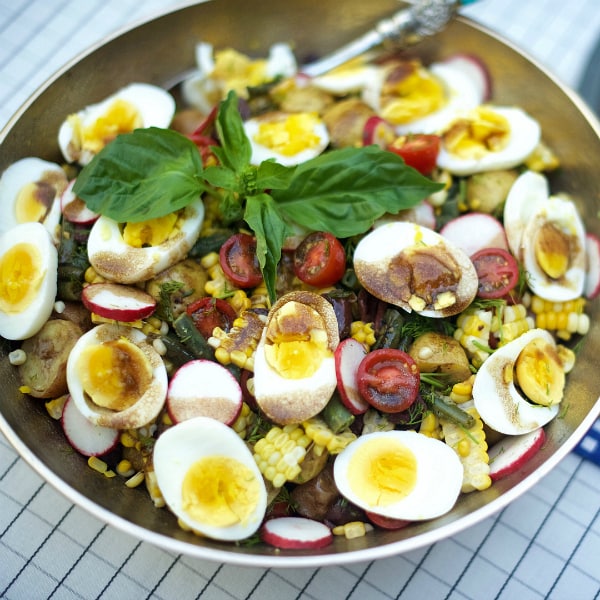 Farmer's Red Potato Salad
You can serve this dish at room temperature just after it's tossed together, or make it ahead, refrigerate, and serve chilled. You can also add a can of black beans.
Ingredients:
2 1/2 pounds Black Gold Farms Red Potatoes, cut into 1″ chunks
2 cups fresh corn kernels (about 4 ears)
1 cup green beans, blanched and cut into bite-size pieces
1 cup radishes, thinly sliced
1 cup small heirloom tomatoes or grape tomatoes, cut in small pieces
1 cup pitted kalamata olives, cut in half
4-5 hard cooked eggs, quartered
2 tablespoons each chopped fresh tarragon, basil, and dill
1 cup olive oil
1/2 cup balsamic vinegar (Trader Joe's White Balsamic Vinegar is excellent!)
1 tablespoon whole-grain Dijon mustard
Salt and pepper to taste
Directions:
Boil water in a medium size pan for the potatoes. Once the water comes to boil, add the potatoes until the potatoes are soft (fork tender), 8 minutes or so. Drain; set aside.
While the potatoes are boiling, in a small bowl, whisk together the salad dressing of olive oil, balsamic vinegar, mustard and salt and pepper. Add the dressing to the cooled potatoes and marinate the day before (for better flavor), or the day of. Leave a few tablespoons of dressing to drizzle over the top before serving.
At the same time, in a smaller pan, boil water for the green beans. When the water comes to a boil, add the green beans for 2 minutes. Use a collander and hold under cold water under the sink until green beans are cooler or immediately put into ice water.
Boil the 4 eggs and cool. Peel and quarter right before serving.
Chop the other ingredients, including the fresh herbs. Leave some fresh leaves out to garnish the salad with.
Right before serving, add all of the ingredients to the already marinated potatoes. Toss together and serve, drizzling the last 2 Tb. of dressing over the salad.
Garnish with fresh herbs.
All images and text ©
Other Potato Recipes: BEST Potato Salad, Mexican Shepherd's Pie, One Pot Paprika Chicken Thighs.
Roasted Potato Salad with Bacon Dressing from Foodie Crush
Red Potato and Shrimp Hash from Big Bear's Wife
6 Amazing Recipes with Red Potatoes from A Farmgirl's Dabbles
Shrimp Boil with Mushrooms and Dill from Cook the Story
and Crawfish Boil Recipe from Cook the Story
This post was sponsored by Black Gold Farms. As always, all opinions are my own.

SaveSave
SaveSaveSaveSaveSaveSave
SaveSave
SaveSave