Flourless Chocolate Cake with Strawberry Coconut Cream
Flourless Chocolate Cake with Strawberry Coconut Cream for any holiday, spring or summer dessert! A chocolate, dairy-free and gluten-free cake recipe!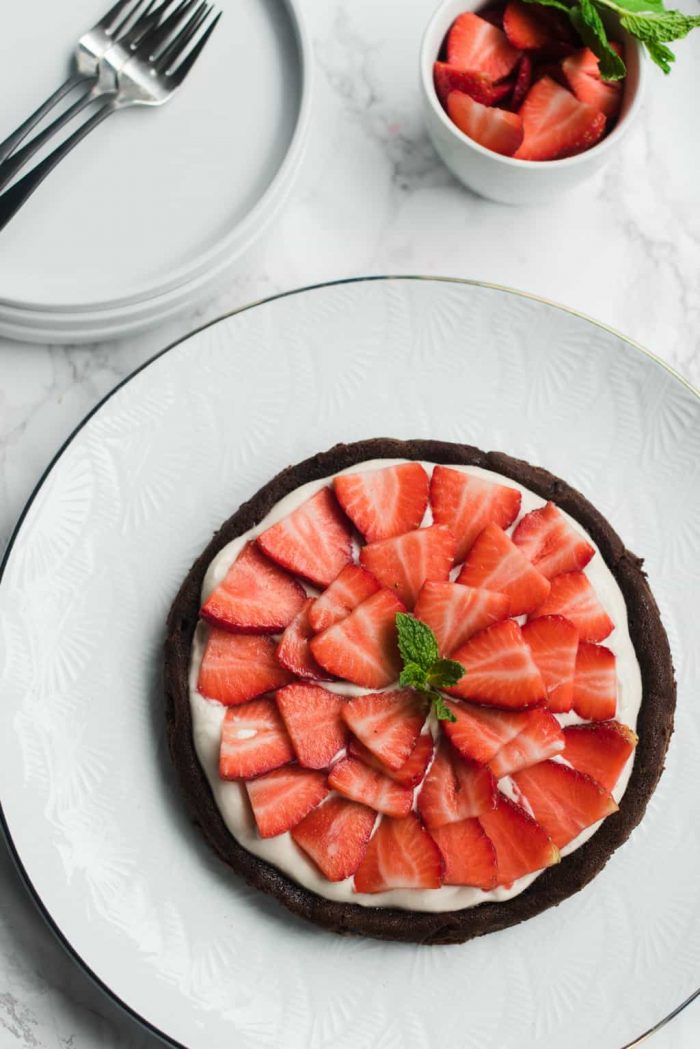 Friends, I was reading this morning about intentional living, and it made me think about the trip I just returned from. Plus I'm sharing a delicious flourless chocolate cake recipe!
Flourless Chocolate Cake
Sooo good, make and share it with a few friends (or your sisters!)
My sisters and I took a few days to visit the sunny desert in California, a much needed sister weekend. It not only made us think about our mom, who so loved the sun (and Palm Springs), but about how life is short. We thought about the importance of setting aside time to be intentional, with creating special moments in our lives.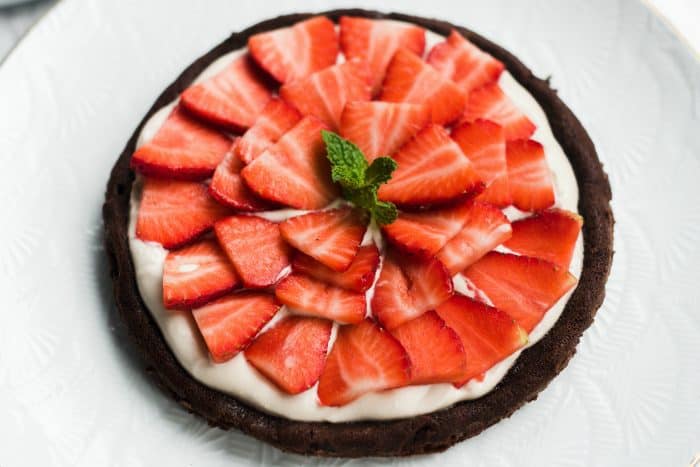 Flourless Chocolate Cake with Strawberry Coconut Cream
I'll be sharing more about the trip in a post soon. In the meantime, since it's February, today's recipe is a delicious Flourless Chocolate Cake with Strawberry Coconut Cream.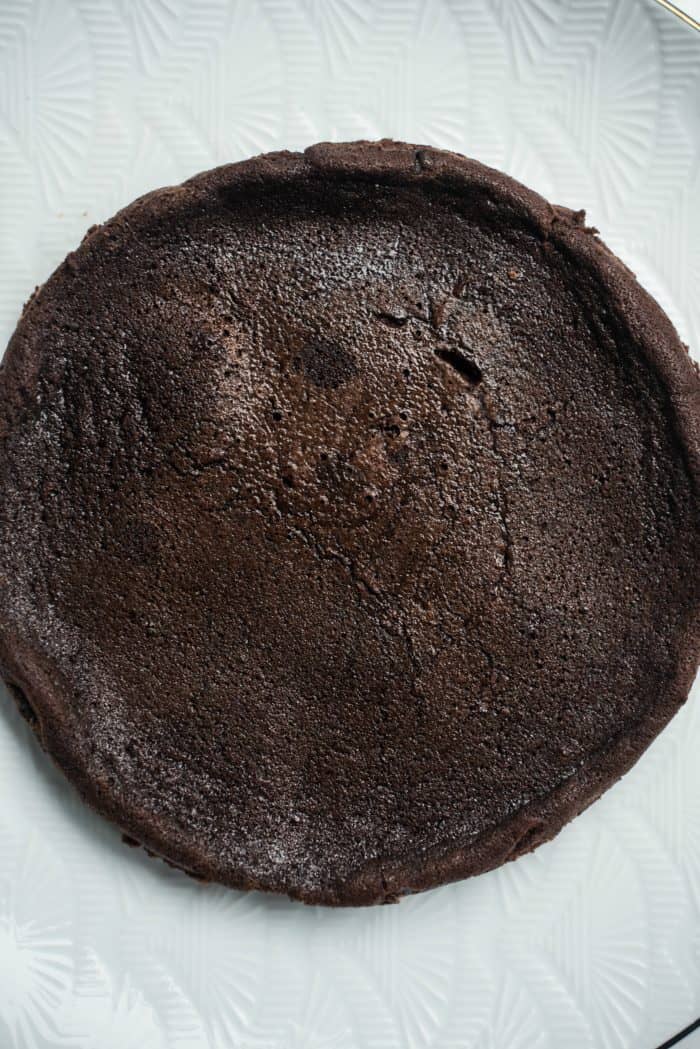 Just in time for Valentine's Day, or what I call the "love month." And also, just a good month to enjoy chocolate! :)
Intentional living
We can talk about intentional living all we want. But until we actually stop and re-evaluate–our lifestyles, the way we spend money, the food we eat, the people we hang out with, how we spend our free time—we may not know what bad habits we've formed. Or how we need to make changes, or re-arrange our commitments.
I was reading Joanna Gaines' new Magnolia Journal that just arrived in the mail, and she says this about being intentional: We start by getting back to the basics. Rather than broadening our scope, we want to focus our attention on the areas of our lives that are worth giving all we've got.
Spending sister time together is something that my sisters and I committed to a long time ago, when our mother passed away. It's something we value, hold close to our hearts, and truly enjoy. It's something our mom taught us—to love and prioritize and be there for each other.
Now don't get me wrong, you don't have to go on a big, expensive trip to enjoy others in your life. We know that. But planning and putting time and energy into something special—being intentional about relationships— is important. (Which is why I love to host people for dinner! I'm intentional about the invite, and I am committed to giving every dinner party all I've got!)
Enjoy a slice of chocolate cake
So stay tuned for more "fun in the sun: Palm Springs pictures and stories," but in the meantime, for this "love month," share a slice of this Flourless Chocolate Cake with Strawberry Coconut Cream with someone you want to be intentional about spending more time with this month!
More cake recipes:
Chocolate Cake with Whipped Cream Chocolate Frosting [RE], Strawberry Coconut White Chocolate Upside Down Cake [RE], Strawberry and White Chocolate Lemon Torte [RE], Strawberry Chocolate Cake Recipe [Two Peas and Their Pod], Gooey Upside Down German Chocolate Cake [Tidy Mom], Mrs. Dill's Chocolate Cake [Brown Eyed Baker].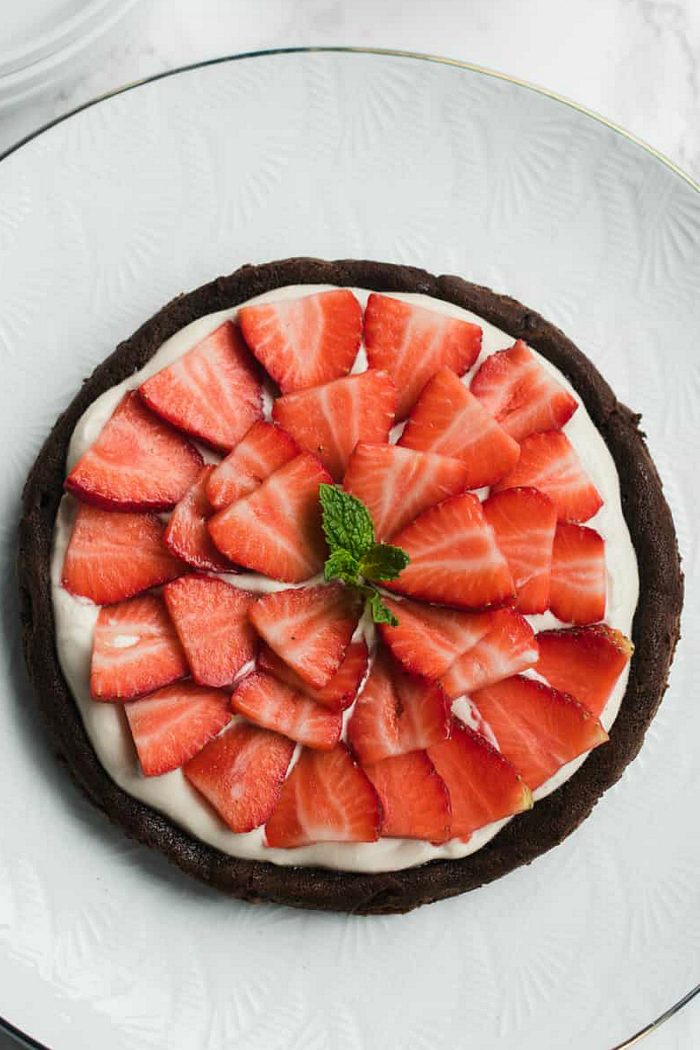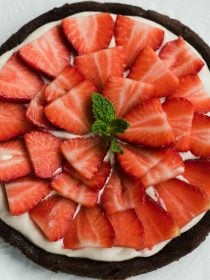 Get the Recipe: Flourless Chocolate Cake with Strawberry Coconut Cream
Ingredients
4 oz premium chocolate chips, dairy free
1/2 cup avocado oil
1/4 cup pure maple syrup, or honey
3 eggs
¼ cup unsweetened cocoa powder
½ tsp vanilla extract
¼ tsp salt
Coconut Cream Whipped Cream
1 can coconut cream
1/4 c coconut sugar
Strawberries, sliced
Mint to garnish
Instructions
Preheat oven to 375.

In double boiler, add avocado oil and chocolate chips. Stir until chocolate melts and becomes smooth. Remove from heat and allow to cool slightly for about 10-15 minutes.

When the chocolate cools slightly, add maple syrup, vanilla, cocoa powder, and eggs. Mix until smooth.

In a 9 inch cake pan or dish, oil the bottom and sides evenly, then place two parchment strips in an X form at the bottom (this is for lifting the cake out of the pan if need be. Place a parchment circle on top of the X at the bottom of the pan. Pour batter into the pan and bake in the oven for about 25-28 minutes. Keep an eye on it as it bakes—it will fluff up in the oven, then flatten out when it cools. I checked on the batter and gently shook the pan to see if the center jiggled. If the center does move, then give it another 3-4 more minutes.

Remove from oven, allow to cool for about 25 minutes before attempting to remove from the pan. Because the cake is thin and fudgy, this has to be done carefully—make sure to take a knife around the edge of the pan before attempting to remove.

As the cake cools, whisk the coconut cream using an electric beater. Be sure not to over mix. The cream should have a thick texture, but not be too stiff. When the cake has cooled, spread the coconut cream on top. After the coconut whipped cream is spread out, lay strawberries on in a spiraled form, then place in fridge for about 20-30 minutes (or longer if needed). I found that some time in the fridge allows the coconut cream to solidify—making cutting easier! Garnish with mint and serve!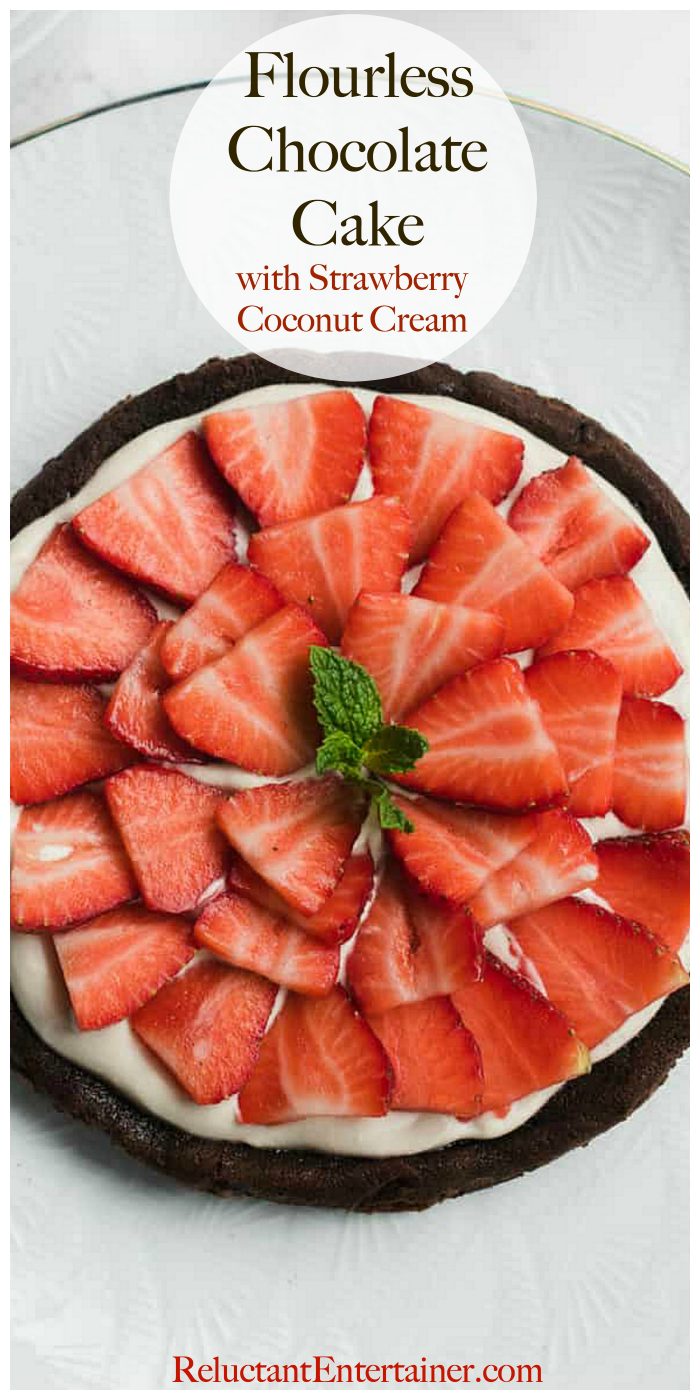 Hello and welcome to my home and table!
I'm Sandy—lover of food, family, cooking, THE BIG BOARD, travel, and bringing people together. Through great recipes and connection around the table, we become better, stronger, and more courageous people. Feasting on Life is real, and every time we do it, we grow a little more. Read more...