Out-of-Town Family Dinner Party with No-Churn Nutella Ice Cream
This No-Churn Nutella Ice Cream is the perfect summer treat to serve at your next family gathering!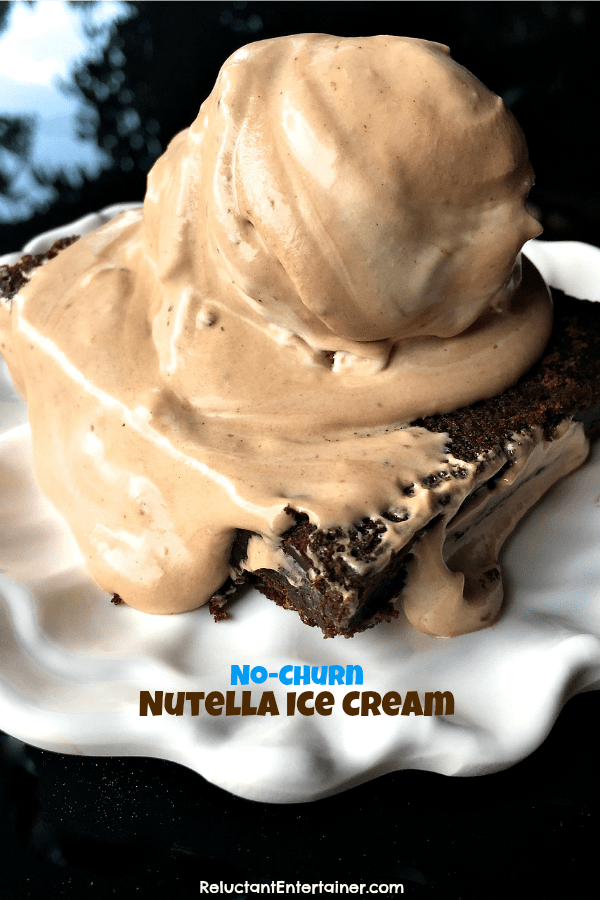 When our St. Louis cousins come to town, we try to drop everything and put on a big party! For years when we've visited our family in the Midwest, this is what they've done for us.
The different thing about this gathering was trying a unique twist on the homemade ice cream, to see if anyone noticed.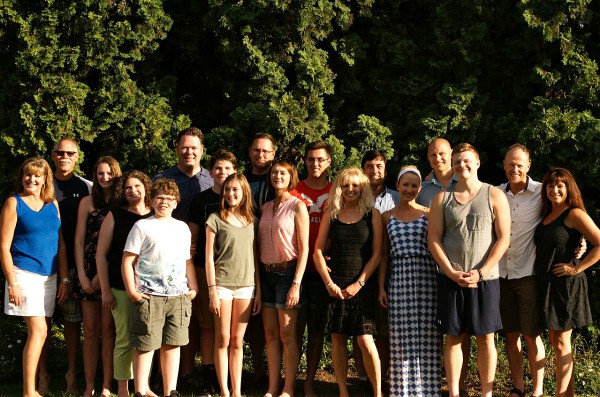 In the past, we've pulled out the giant freezer, purchased the ice and rock salt, and got it churning a few hours before company arrived. Although I do love that type of ice cream, I didn't want to deal with the mess this time. I wanted to enjoy my family and not be babysitting the large freezer.
Set the table.
Mother Nature provides the perfect backdrop for al fresco entertaining – you just have to add a few touches of color.
We set the tables (2 pushed together) with 2 basic tablecloths (from Target), and I added beautiful hydrangeas in Mason jars.
Mason jars are endlessly versatile for outdoor summer gatherings. You can use large jars to hold silverware and napkins, when serving buffet-style. The small jars are perfect for a beautiful table arrangement, because they are not too tall.
I matched some paper napkins with the jars, and we had the theme of the party!
MacKenzie-Childs chargers and white Dollar Store plates.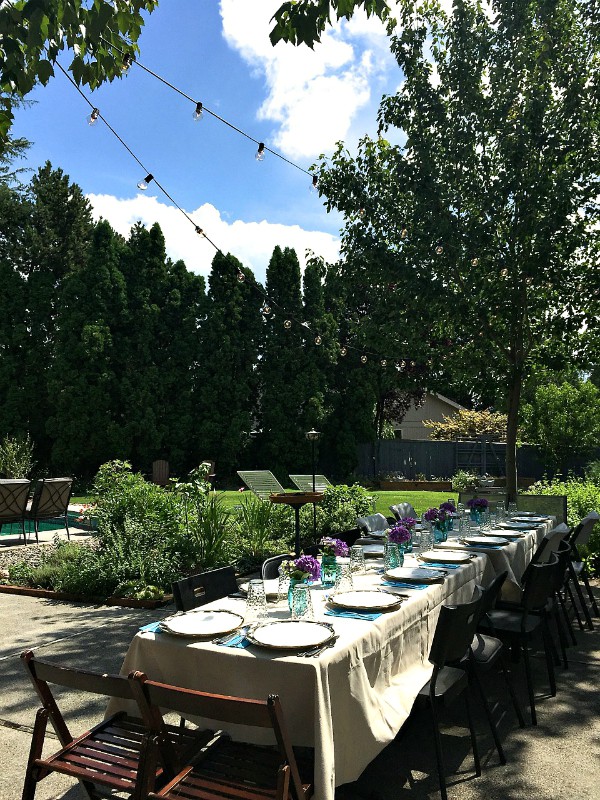 Everyone had a seat assignment–kids on one end, adults on the other.
Relaxing and enjoying the outdoor space; when the sun went down, the fun didn't stop.
No-Churn Nutella Ice Cream.
We sat together under the patio and enjoyed dessert. Texas Sheet Cake and 2 kinds of homemade ice cream. Vanilla (link) and Nutella!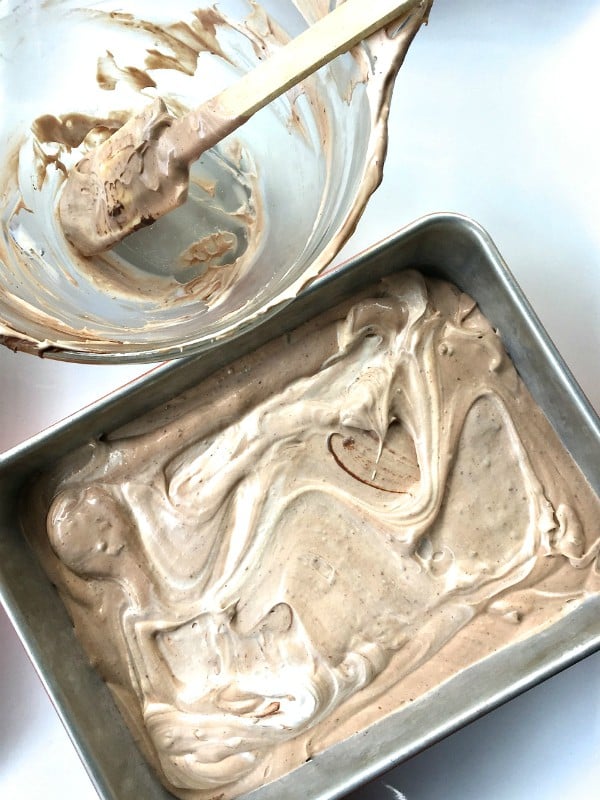 Guess which one was the most popular? You've got it … Nutella.
You whip the cream. Add the sweetened condensed milk + vanilla.
Stir in the Nutella.
Mix all together and freeze.
Easiest ice cream – ever!
I was happy to not be a slave to my ice cream maker at this party. Everything was made ahead of time, and I was able to enjoy, kick back, mingle, and take in all the fun.
We usually only get to see our cousins once a year, if that, so you can imagine the laughter, hugs, and catching up that took place.
What is your favorite family entertaining memory so far this summer?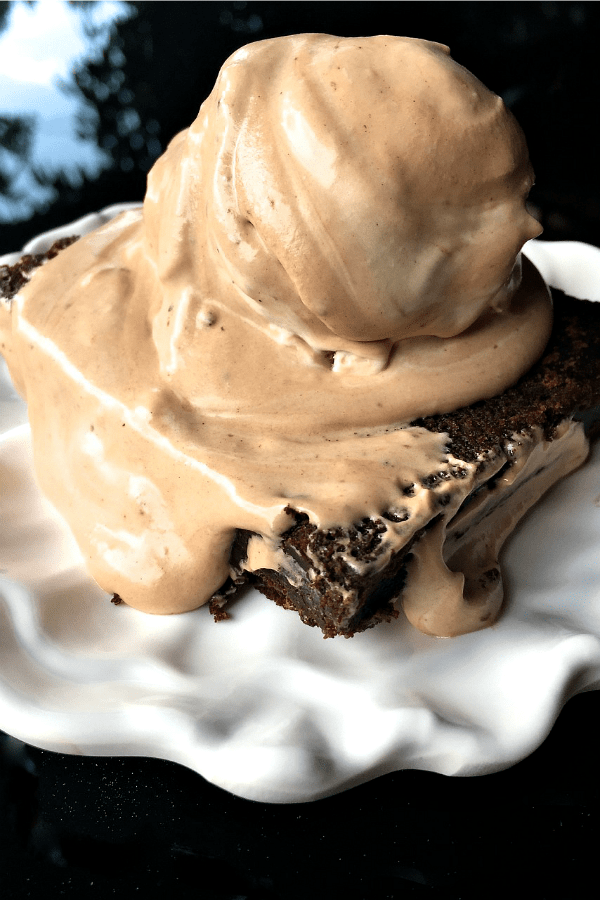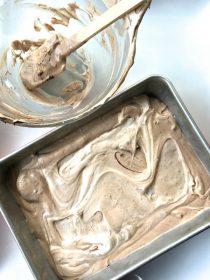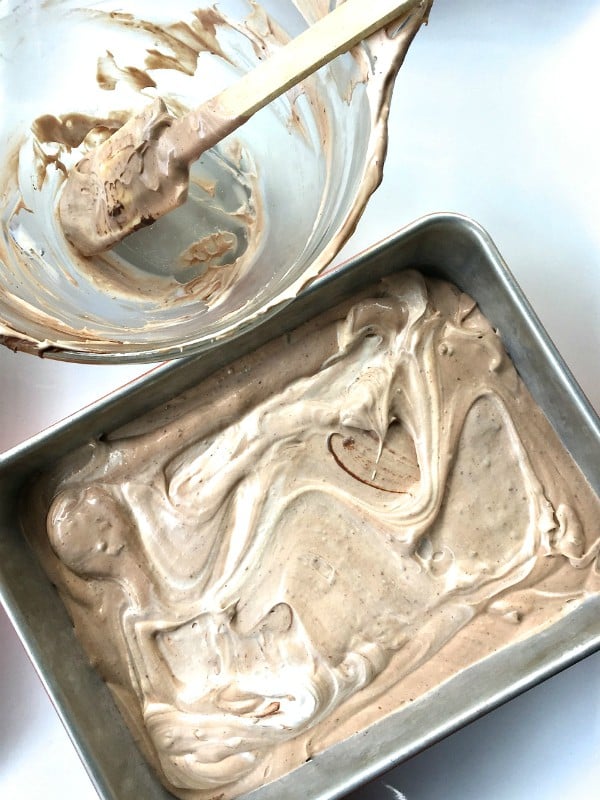 Get the Recipe: No-Churn Nutella Ice Cream
Freeze in the loaf pan, covered, for up to 1 week.
Ingredients
1 can, 14 ounces sweetened condensed milk
1 teaspoon pure vanilla extract
1/2 cup Nutella
2 cups cold heavy cream
Instructions
In a medium bowl, whisk together condensed milk, and vanilla.

In a large bowl, using an electric mixer, beat cream on high until stiff peaks form, 3 minutes.

Gently fold the whipped cream into condensed milk mixture; lightly mix together with a spatula. Add the Nutella. Mix gently together and pour into a loaf pan. Freeze until firm, for approximately 6 hours.
Are you following me on Instagram, Twitter, Facebook and Pinterest? If you'd like to subscribe to Reluctant Entertainer, to have each post delivered straight to your e-mail box, then please add your email, here. It's really easy! Thanks for being here today!
Hello and welcome to my home and table!
I'm Sandy—lover of food, family, cooking, THE BIG BOARD, travel, and bringing people together. Through great recipes and connection around the table, we become better, stronger, and more courageous people. Feasting on Life is real, and every time we do it, we grow a little more. Read more...