Herbed Brown Butter Scallops
Enjoy savory Herbed Brown Butter Scallops for a holiday or special meal, cooked to a perfect tender on the inside, and a brown, light crustiness on the outside.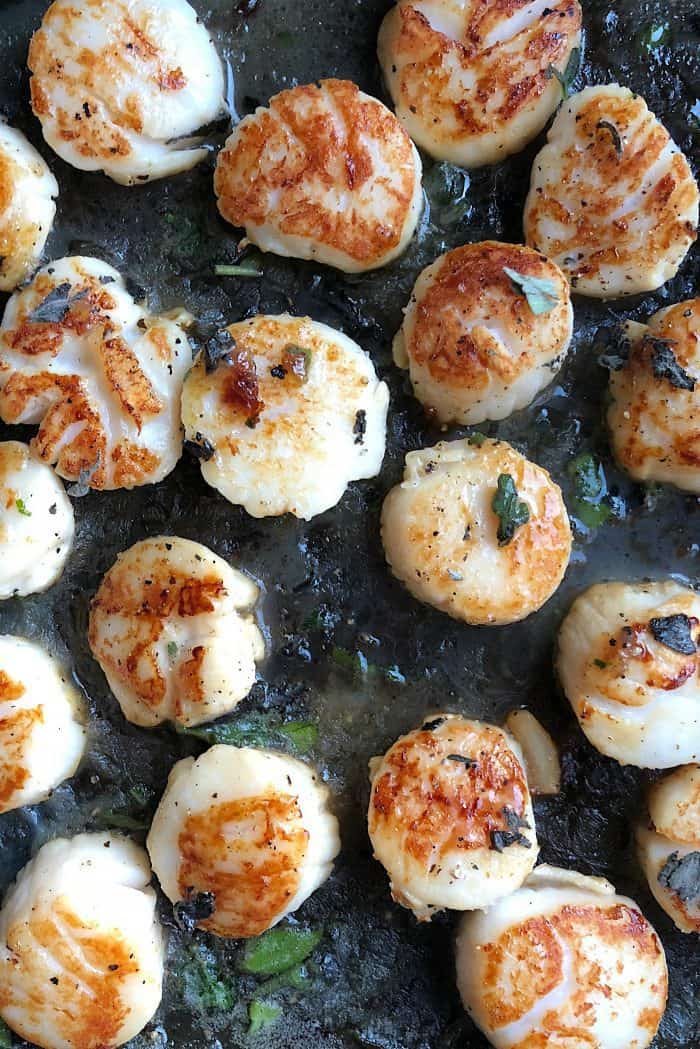 SO GOOD! These Herbed Brown Butter Scallops!
Delicious served with gratin potatoes and fresh asparagus!
Brown Butter Scallops
Baby, it's cold outside! We're loving the warmth of our cozy mountain home and Vermont Castings wood stove, after cold winter walks. Now that it's almost 2018, I think of this quote:
What good is the warmth of summer, without the cold of winter to give it sweetness.

– John Steinbeck
Even though it's been a snuggly-beautiful holiday with my family, there's something deep in my bones that longs for spring and summer.
Which makes me so thankful for the seasons we've been given.
A friend recently was explaining to me why they aren't able to host right now. I stopped her, and said, no need to explain. There are seasons of life when hospitality is easier than other times. I know, because I've been there. Moving can take you off your game, the death of a loved one sucks the joy out of your life, the loss of a job throws you into a financial swirl, even daily relationships can be hard.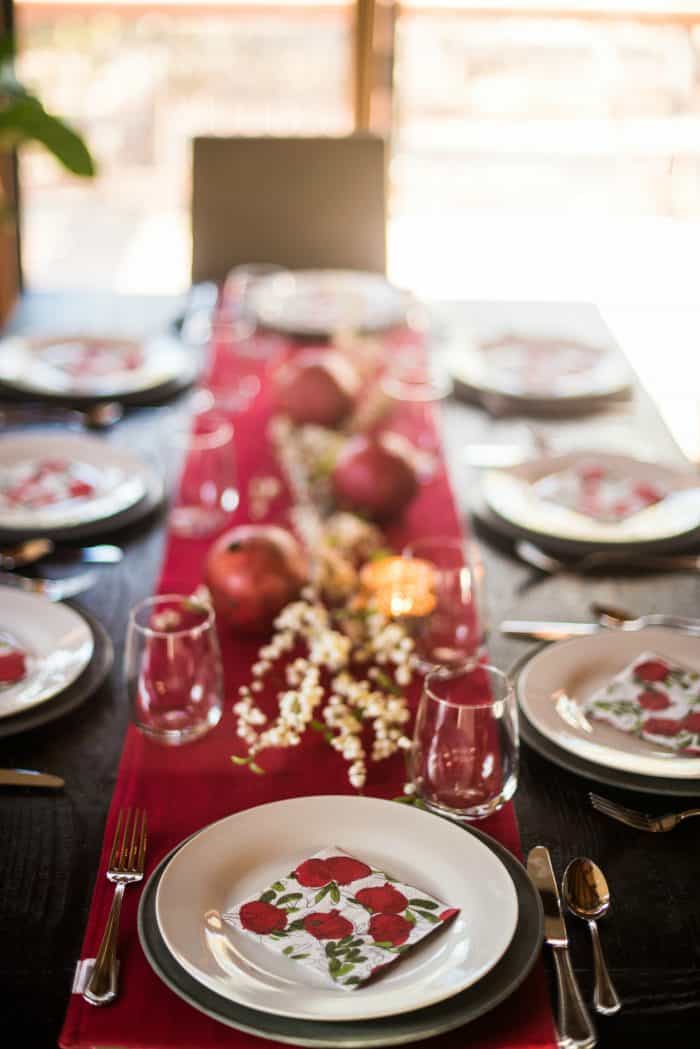 But spring and summer are coming, and when they do, I say, throw open your doors!
Herbed Brown Butter Scallops
We recently served these delicious Herbed Brown Butter Scallops with these amazing Potato Gratin Muffin Stacks, and asparagus.
A simple, elegant meal.
Bringing the "family" together—whether blood relatives or honorary guests—and creating an atmosphere and space that is beautiful and memorable, makes it a special time for all.
Being winter, I set the table with fresh pomegranates and these sweet pomegranate paper napkins I found at the grocery store. (I love TAG products, don't you?)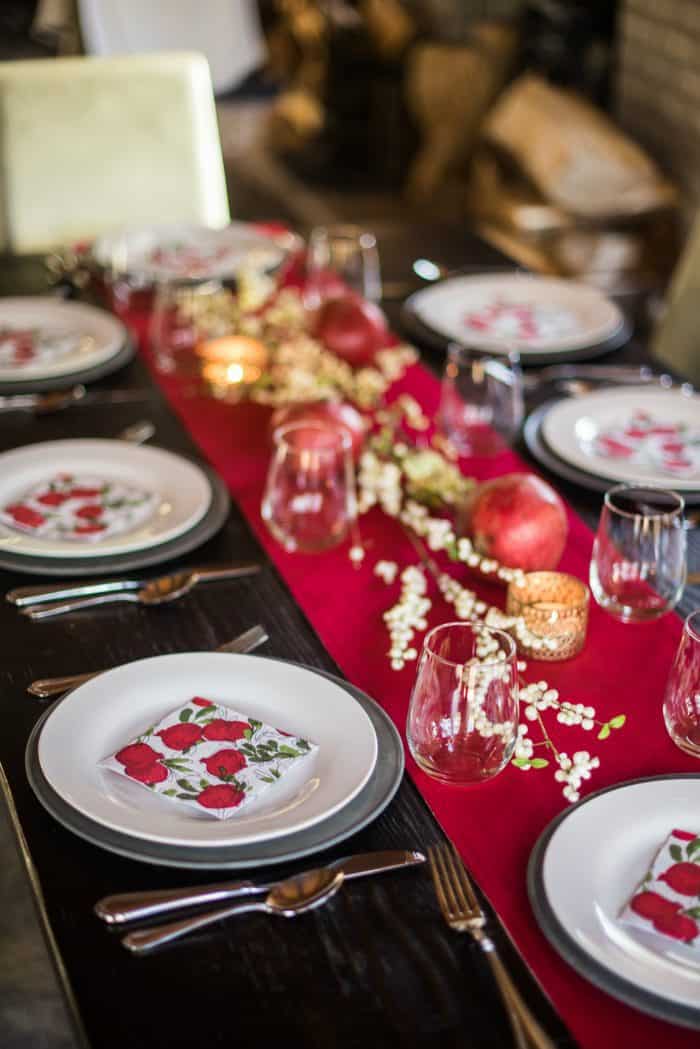 Not a lot of fuss, just pretty and festive for the New Year.
Easy Scallops Recipe
The secret to this recipe? Use a lot of fresh herbs.
We used sage and oregano!
Don't overcook, and serve them right away!
It's the new year, so we're cutting down on calories, and are going to try to serve smaller portions.
Cuts the food bill, we don't really need to eat so much, and the focus is really not on food or the table anyway.
Yes, serve a great meal, but the sweetness around the table is what counts.
Print Recipe
Herbed Brown Butter Scallops
Ingredients
3

Tbsp.

olive oil

2.5

pounds

scallops

Kosher salt

freshly ground pepper

4

Tbsp.

unsalted butter

cut into small pieces

4

Tbsp.

herbs

such as tarragon, oregano, or sage, chopped

3

tsp.

fresh lemon juice
Instructions
Rinse and pat dry (paper towels) the scallops.

Heat oil in a large skillet over medium-high heat. Season scallops with salt and pepper and cook until deep golden brown on 1 side, about 3 minutes.

Turn scallops and add butter and herbs to pan. Continue cooking, spooning butter over scallops often, until scallops are cooked through and butter is brown and smells nutty, about 3 minutes longer.

Add lemon juice. Serve scallops with brown butter pan sauce.
More scallop recipes: Red Lobster Bacon Wrapped Sea Scallops [CopyKat], Pan Seared Scallops with Orange Mango Sauce with Quinoa Salsa [Foodness Gracious], and Seafood Ceviche (with scallops) RE.