Lemonade Pie
Lemonade Pie is a sweet and sour creamy dessert for summer! It's an easy-to-make, inexpensive, refreshing pie, served after being refrigerated for 4 hours.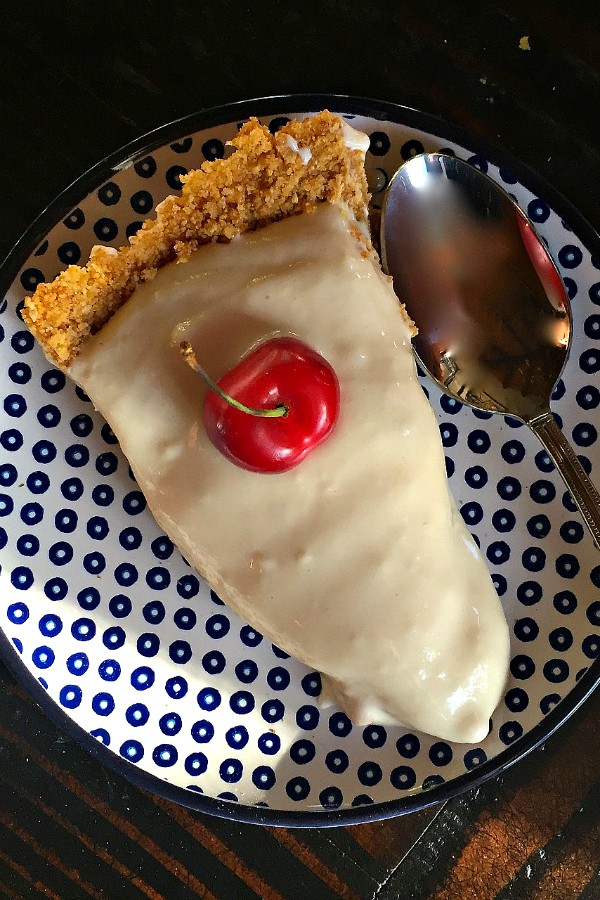 Friends, enjoy an easy summer dessert: Lemonade Pie! It's a family favorite dessert, and one I think you'll love, too. You can also try this Orange Creamsicle Freezer Dessert.
Lemonade Pie
All you need are these ingredients:
Graham cracker crumbs
Sugar
Butter
Sweetened condensed milk
Cream cheese
Frozen lemonade concentrate
Heavy whipping cream
Vanilla
Sparks Lake, Bend, Oregon
I always wanted a close family, as did my husband. We worked hard on parenting over the years, creating relationship with our kids (and not just rules), and it has paid off. We feel very blessed to have great kids!
We're also a family who loves the outdoors. Our last outdoor activity as a family this past weekend was venturing out onto Sparks Lake, on the backside of Mt. Bachelor, canoeing around the lake at twilight.
Moonlight & Starlight Moon Adventure
We spent 4 hours with our guide, Nick, from Wanderlust Tours here in Bend, and learned so much about local nature, geology, astrology, flora, and fauna—and the fun of begin with other people that we had just met.
One thing that we've loved about nature, having always prioritized outdoor activities with our kids, is that we learn that the universe does not revolve around us. [Photo cred below: Wanderlust Tours]

The outdoor elements, sometimes so unpredictable, can change in a moment's time, challenging us to be STILL and know that HE is God.
Sometimes getting to the destination can be frustrating when it comes to 5 different personalities, but when it's all said and done … and you're outside, under the stars, listening to the sounds of the mountain water seeping out, which sounds like it's under the lake. (Really!) When Mount Bachelor erupted 10,000 years ago, it formed a lava dam that began capturing snowmelt and rainwater to become Sparks Lake. But cracks in the volcanic rock mean the lake is gradually draining water through the summer. It's actually quite marshy by the end of summer, so we went at the prime time!

I don't know. There was just something about the 4 hours spent on the water, with my family, that made me so grateful for God's love and the world that He created for us. How beautiful and awesome! [Canoe tour photos, photo cred: Abbs Co Photography]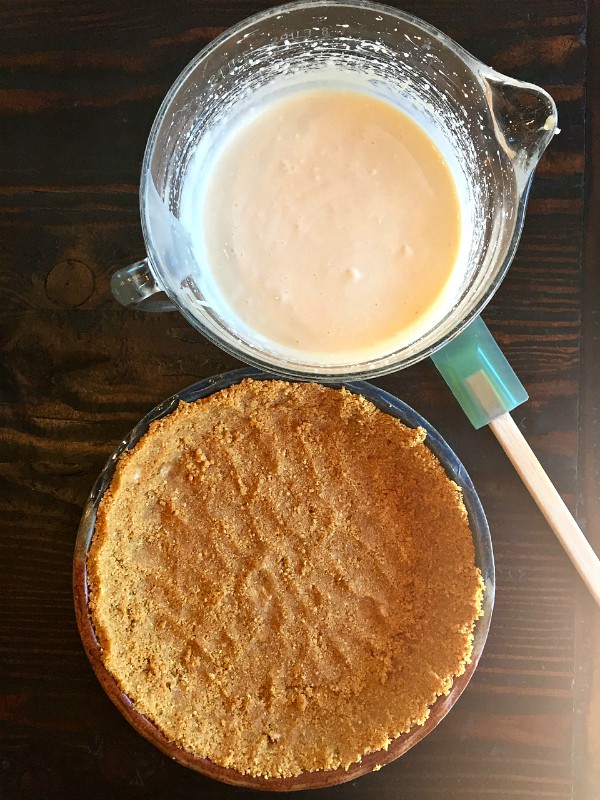 Easy Lemonade Pie
Right before we left on our trip, I pulled out a surprise pie that I had made a few hours earlier. (Do you follow me on Instagram ?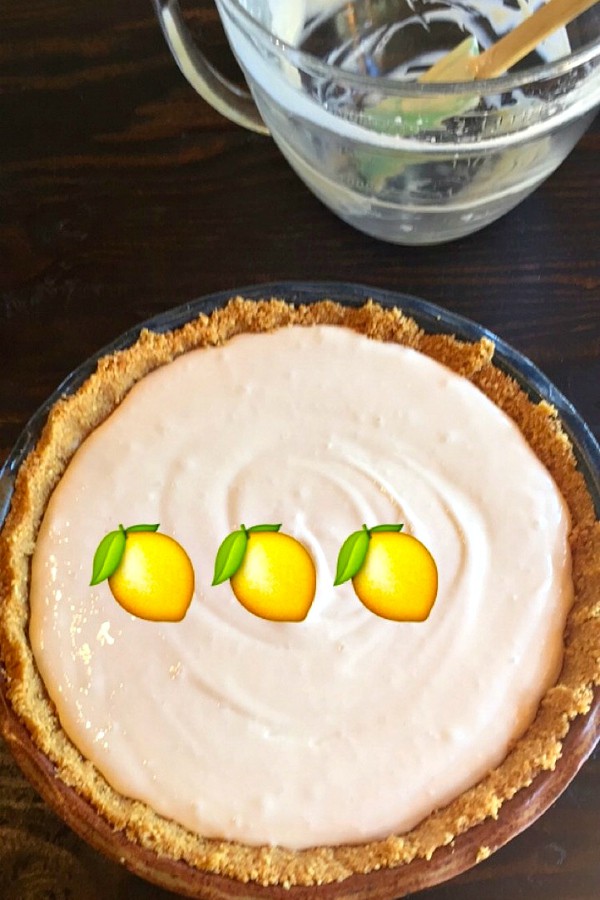 Big eyes, everyone was HAPPY for a slice, yummy bites of lemon—sweet and sour—and a perfect sliver to enjoy before our big adventure!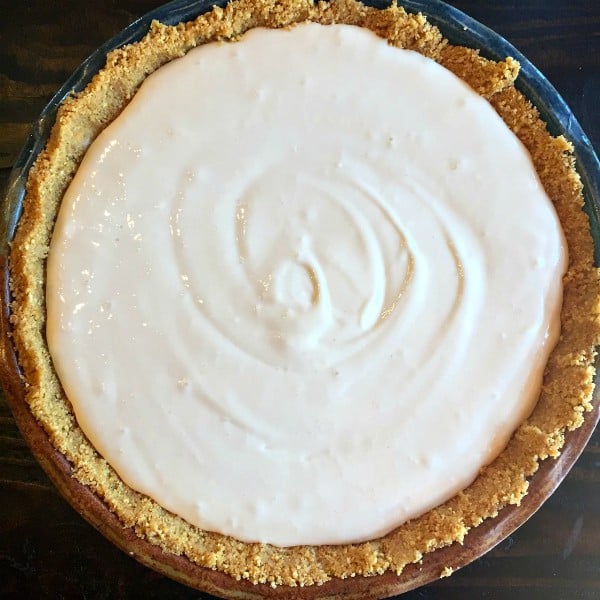 In a large bowl, mix and fold and pour and CHILL! Then serve it with a fresh summer cherry on top!
More summer desserts: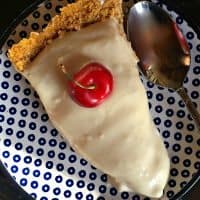 Get the Recipe: Lemonade Pie
Ingredients
2 cup graham cracker crumbs
¼ cup sugar
⅔ cup butter, melted
Or you can use 1 graham cracker crust, 9 inch
1 14 ounce can sweetened condensed milk
1 8 oz packages of cream cheese, softened
1 6 ounce can frozen lemonade concentrate, thawed
1 cup heavy whipping cream, whipped
1 tsp. vanilla
Instructions
Preheat over to 350 degrees.

In a medium mixing bowl, combine graham cracker crumbs, sugar, and melted butter, mixing until combined.

Press graham cracker crumbs into deep dish pie dish, making sure to go up the sides.

Bake for 10-12 minutes. Remove from oven and let cool.

In a small mixing bowl, combine milk, and softened cream cheese. Beat on low speed for 2 minutes (mixture will be thick).

In a separate bowl, beat on high the whipped cream. Add in the vanilla. Fold into the cream cheese mixture and whip for 3 minutes.

Gradually beat in lemonade concentrate.

Pour mixture into cooled graham cracker crust, or into a pre-made graham cracker pie crust.

Cover and refrigerate for at least 4 hours; serve!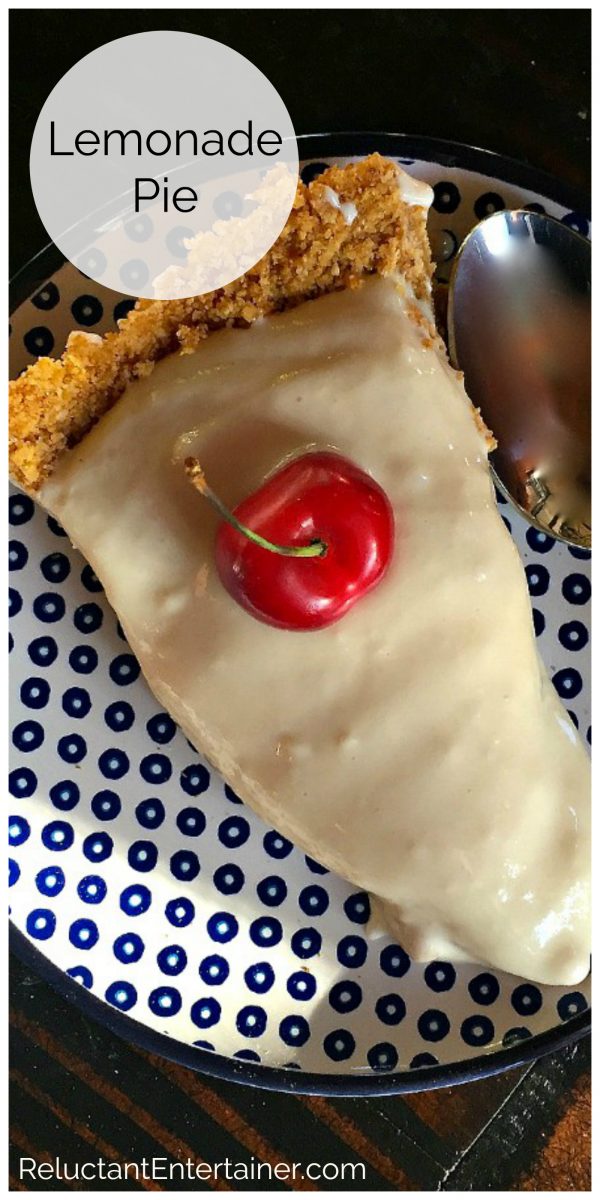 Hello and welcome to my home and table!
I'm Sandy—lover of food, family, cooking, THE BIG BOARD, travel, and bringing people together. Through great recipes and connection around the table, we become better, stronger, and more courageous people. Feasting on Life is real, and every time we do it, we grow a little more. Read more...