Lime Cilantro Rice
This Lime Cilantro Rice is delicious served with Apricot-Glazed Chicken Thighs for a lovely summer dinner or picnic or potluck side dish.
Friends, it's a rare find to see a nest in our yard. For eleven years, we've had very little bird activity here on our property, because of our kitties. Well, really, cats. Since we had to deal with allergies in our home, and the very painful decision to put one kitty down (almost 18 years old), finding a sweet home for the other, our home feels … well, different.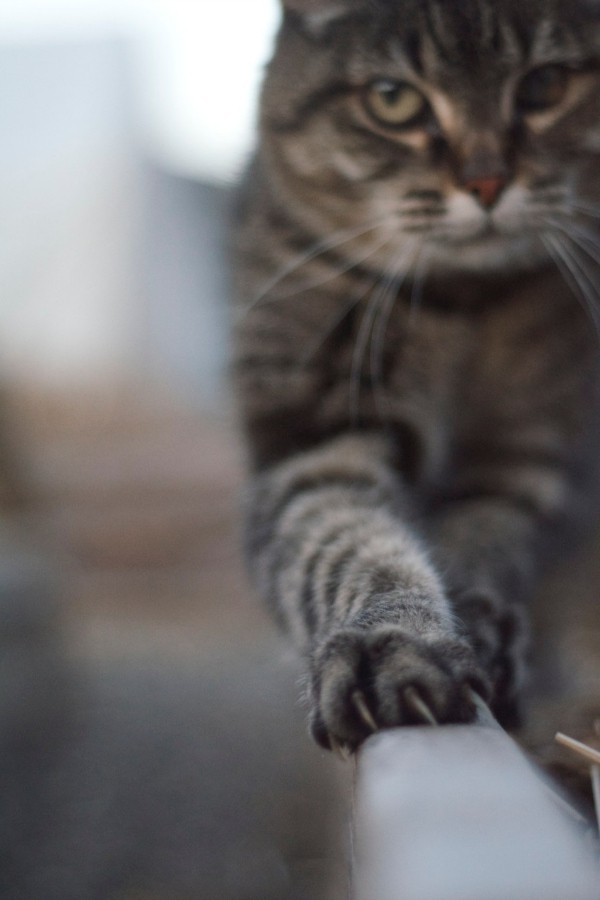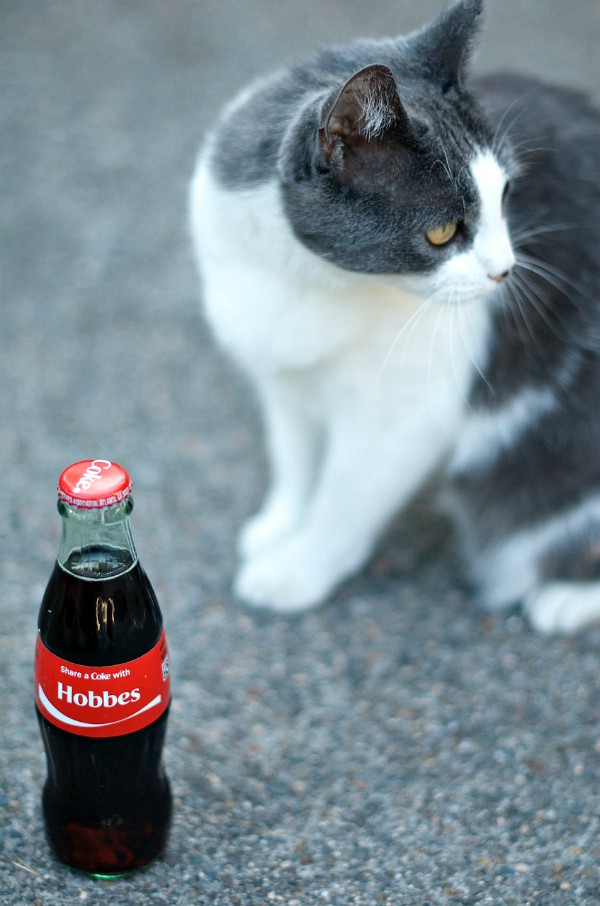 We miss our cats like crazy, Filly roaming through the garden, and Hobbes, who's a characeter, to say the least.
Climbing roses
I was out enjoying the climbing roses on the side of our house, and we kept seeing doves diving in and out. (You may like to see how we trellised our climbing roses, here.)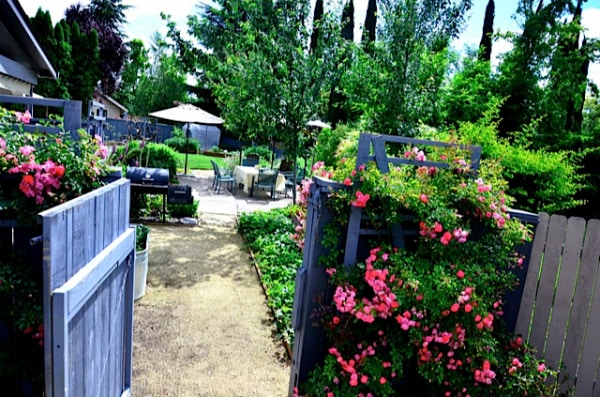 Come to find out, this beautiful nest made its way into the corner of our fence.
We knew it was a first, a nest on our property, because our little protectors were gone.
Lime Cilantro Rice
A few Sundays ago, I made a delicious meal from this last month's Better Homes and Gardens magazine, Apricot Chicken Thighs. (Look how pretty a dish is served with a small vase or vessel with flowers from the yard?)
I like to ask myself, are the meals that I'm serving healthy, delicious, and comforting? If all 3 of those components are in place, I'm a happy home cook!
I also like to ask myself, is this good enough for company?
Good enough for company
Both the chicken and the rice that I'm sharing with you today – ARE!
In my multi-cooker, I added an organic sprouted rice mixture, and cooked it on the brown rice setting.
Easy as 1, 2, 3 … add salt (or your favorite seasoning), fresh lime, and fresh, chopped cilantro.
Toss and serve!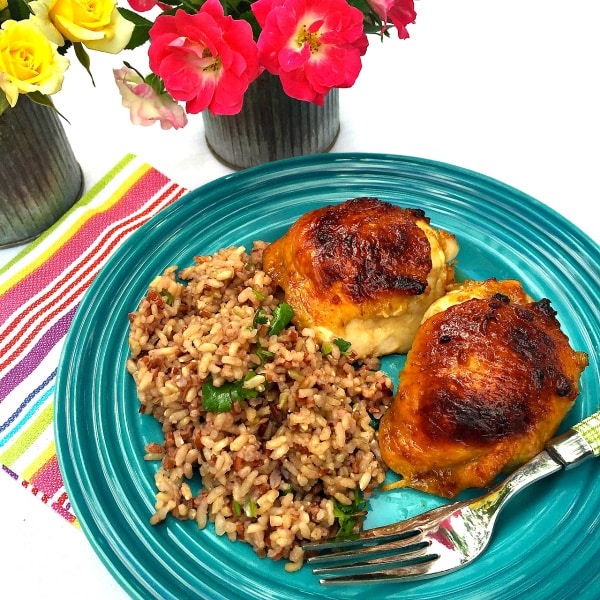 Get the Recipe: Lime Cilantro Rice
Ingredients
2 cups rice, I use SunWest Organic Sprouted Medley
2-3 limes
Salt and pepper
1 cup cilantro, chopped
Instructions
In a rice cooker or on the stove, cook 2 cups of rice. Salt and pepper to taste (or use your favorite seasoning).

Squeeze lime juice from 2-3 limes over the top (according to your favorite lime taste), add fresh cilantro; toss and serve!

Hello and welcome to my home and table!
I'm Sandy—lover of food, family, cooking, THE BIG BOARD, travel, and bringing people together. Through great recipes and connection around the table, we become better, stronger, and more courageous people. Feasting on Life is real, and every time we do it, we grow a little more. Read more...