Pecan-Dijon Crusted Salmon Recipe
Pecan-Dijon Crusted Salmon Recipe, baked and served for a delicious ‪dinner party, garnished with fresh lemon slices and parsley! ENJOY!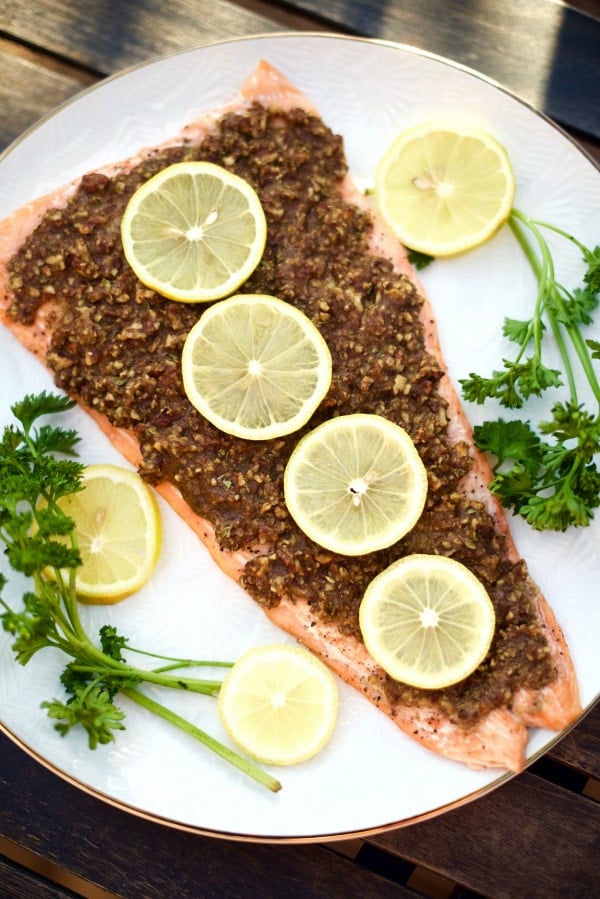 Full-hearted after gathering people around our table this past month, I'd say my birthday "month" was very special. Filled with a lot of love, gifts, good food (this Pecan-Dijon Crusted Salmon – yum!), and the people I love.
We had so many dinners together as a family, and with out-of-town guests, and new friends, I've begun to realize that hospitality resuscitates me, and just feels right.
It reminds me of what matters in life, and what I cannot live without.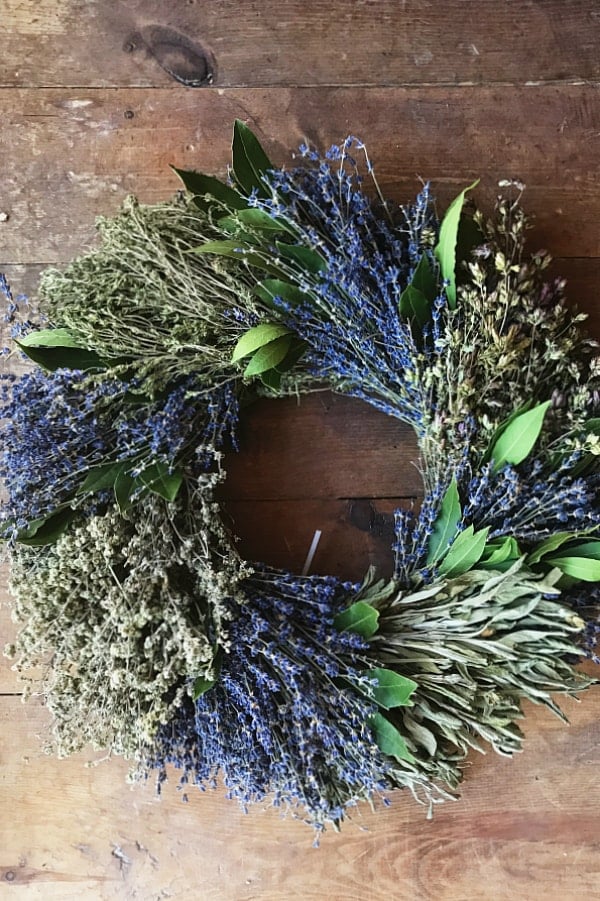 My friend, Barb, sent me the most lovely lavender wreath in the mail.
A very fun box delivered to my home, now sitting on my (chalkboard paint) fireplace mantle.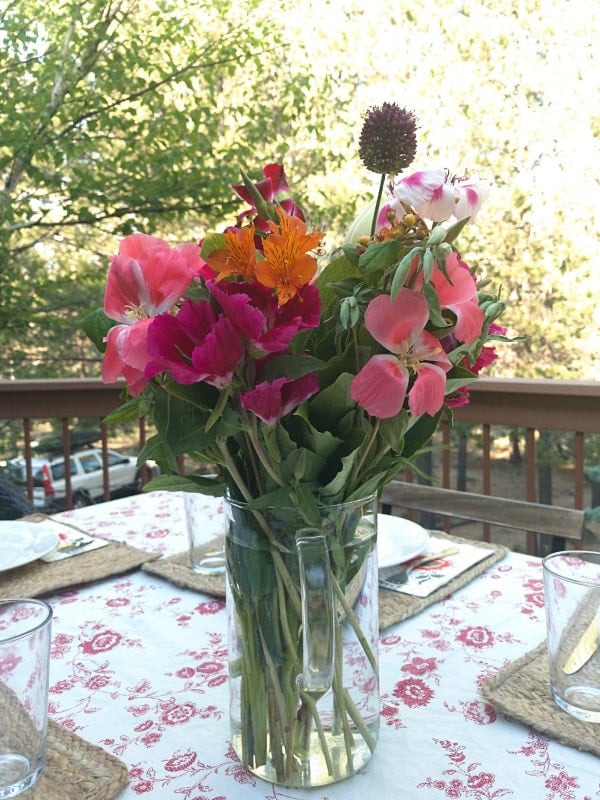 Flowers from the local farmer's market from a new friend. Plus so many cards and other special gifts in the mail. Truly, I was spoiled this year!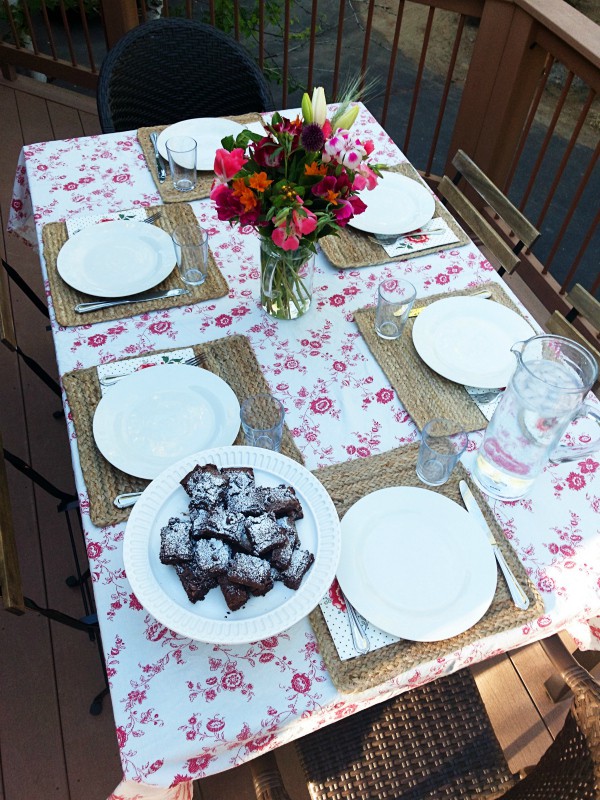 And then these brownies, for my birthday dinner from another new friend, oh, so good.
[Place mats: Wal Mart; Tablecloth & napkins & drinking glasses: IKEA; White dinner plates: Dollar Store; Table & Chairs: IKEA].
Pecan-Dijon Crusted Salmon Recipe
Abby made a new delicious recipe, Pecan-Dijon Crusted Salmon, and we wished she had doubled it!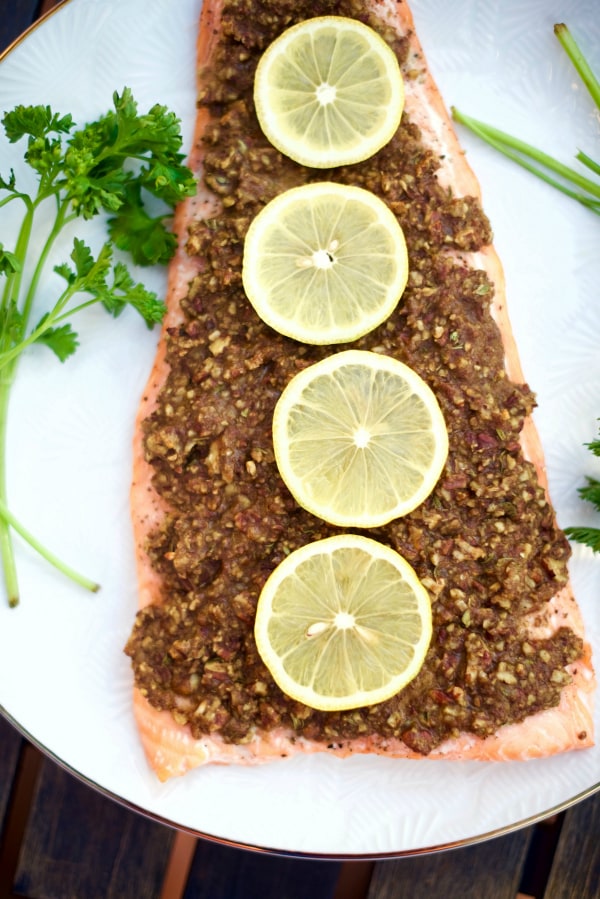 Whip up the pecan topping, spread over the salmon.
Bake and serve with Peach Mint Salad with Toasted Pine Nuts and Zucchin Fritters and a Green Mango Salad and BEST Peach Tart for dessert!
I do not dread birthdays. I've come to embrace each new year as a gift, another year of learning more about forgiveness, grace, and love.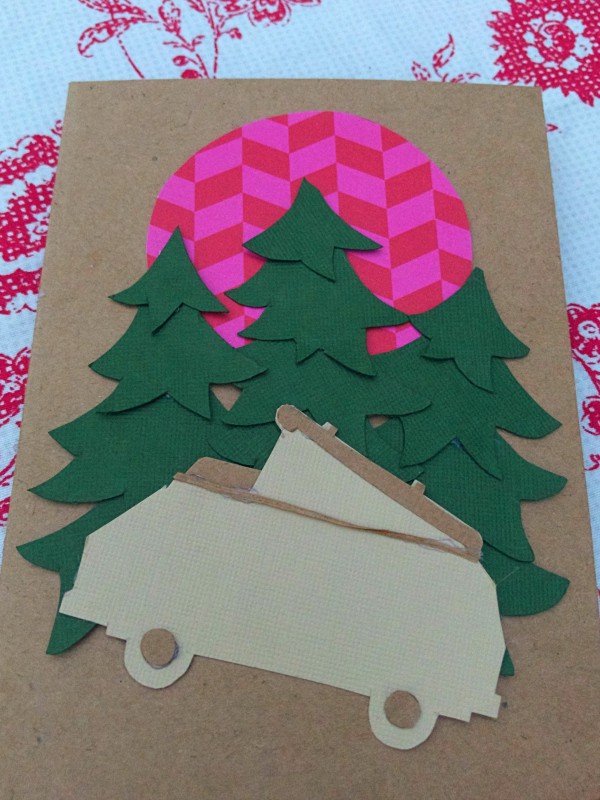 Being so grateful for my family, this season of life where my family is home, together eating meals in the beautiful outdoors. (I have to brag about this homemade card a sweet friend made – our Westfalia VW Camper Van – so clever and cute!)
A birthday dinner is by far the BEST gift.
These are the treasures, far better than any tangible gift (although I truly do love birthday gifts and cards), and really the most important gifts in life.
What's your favorite way to celebrate a birthday?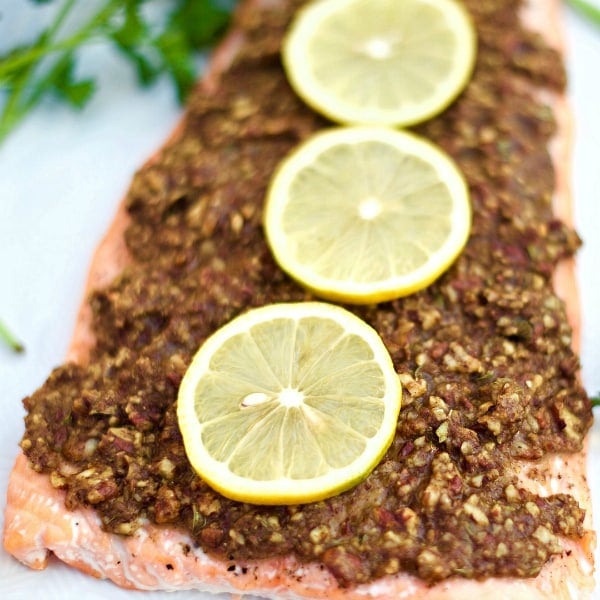 Get the Recipe: Pecan-Dijon Crusted Salmon Recipe
Ingredients
1/4 c. Dijon mustard
1 Tbsp. honey
1 Tbsp. brown sugar
1 cup pecans, finely chopped
1 Tbsp. melted butter
1 tsp. cinnamon
2 tsp. dried or fresh thyme
Salt and pepper to taste
2 lbs. salmon filet
Instructions
Preheat oven to 450 degrees. Line a baking sheet with parchment paper.

Wash the salmon; pat dry with paper towels. Salt and pepper each side of the filet.

In a small bowl, combine melted butter, cinnamon, brown sugar, thyme, honey, pecans and Dijon mustard. Spread evenly (press) on top of the salmon.

Bake 10-12 minutes.

Garnish with fresh-sliced lemon; serve!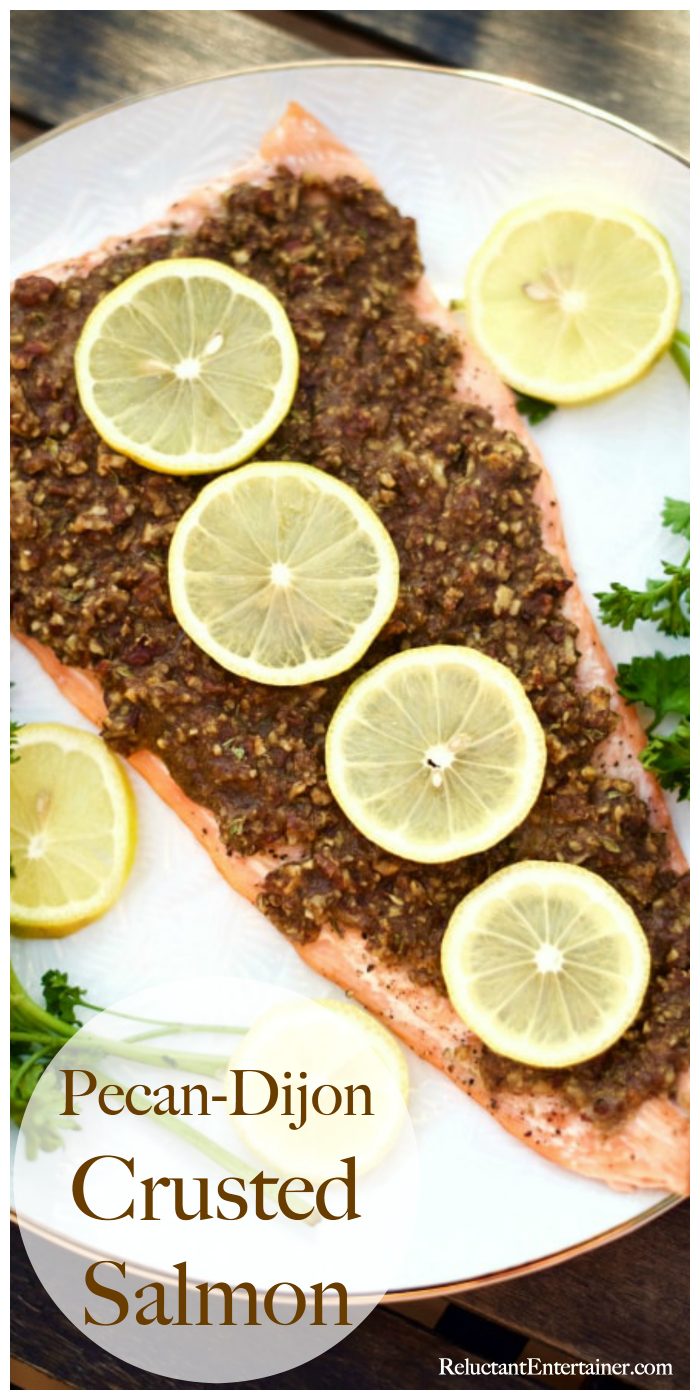 SaveSave
SaveSaveSaveSaveSaveSave
SaveSaveSaveSaveSaveSave
Hello and welcome to my home and table!
I'm Sandy—lover of food, family, cooking, THE BIG BOARD, travel, and bringing people together. Through great recipes and connection around the table, we become better, stronger, and more courageous people. Feasting on Life is real, and every time we do it, we grow a little more. Read more...