Pumpkin Chocolate Chip Banana Bread
Baked to perfection, enjoy Pumpkin Chocolate Chip Banana Bread for Fall. Make in a large pan or several small pans. Delicious for Autumn gift giving!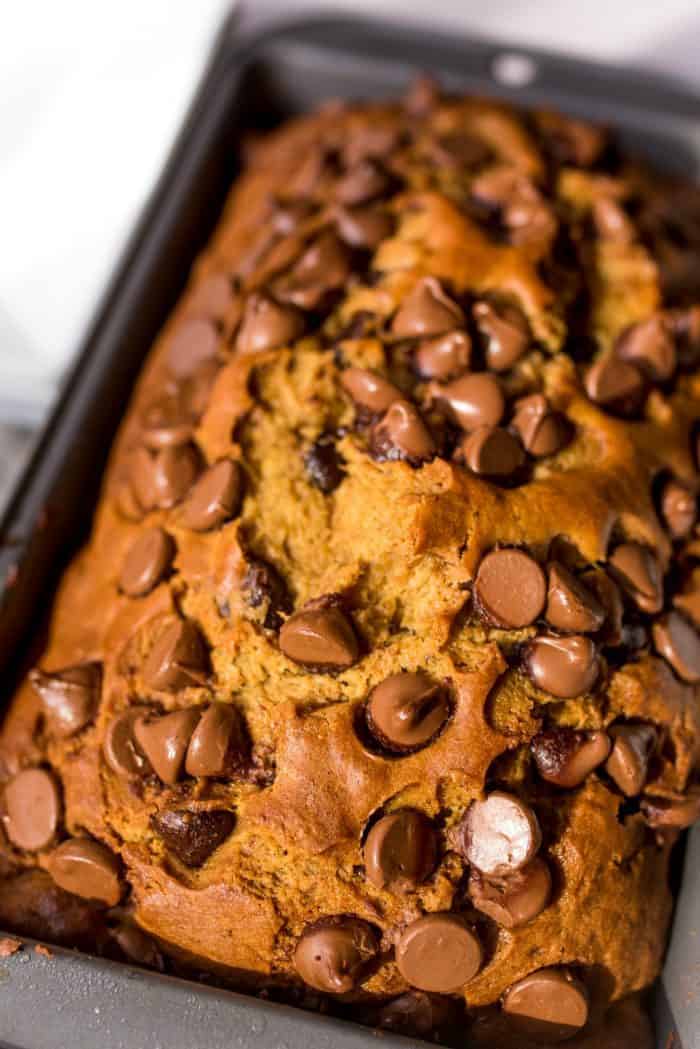 Friends, let's break in autumn today with this amazing Pumpkin Chocolate Chip Banana Bread. A little warning, make sure you have enough people in the house to enjoy this, because you may just eat it all.
Pumpkin Chocolate Chip Banana Bread
Or, better yet, take a few slices to your neighbor! (You may have tried my Pumpkin Date Bread or No Bake Pumpkin Cookies – so good!~)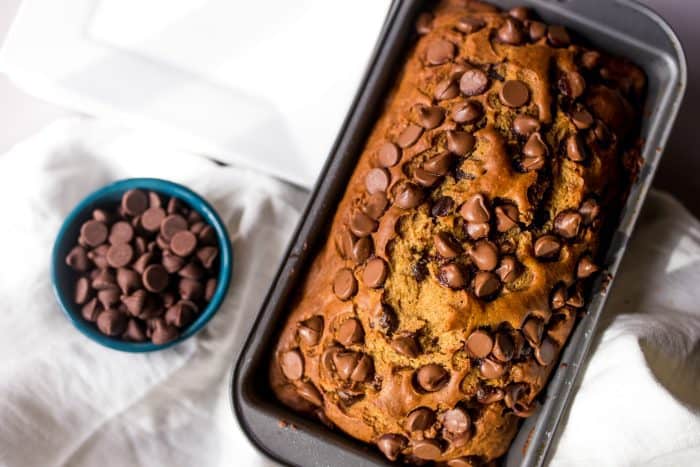 We're so happy it's officially almost pumpkin season.
How to bake banana bread
This Pumpkin Chocolate Chip Banana Bread is oh, so good! Don't forget that every oven heats up differently, and you may have to adapt the baking time, depending on whether you have a large pan, or you're putting the batter in 2 smaller pans.
Always check the center with a toothpick to see if it comes out clean (the bread is done), or if the batter is sticking to the toothpick (the bread needs more baking time).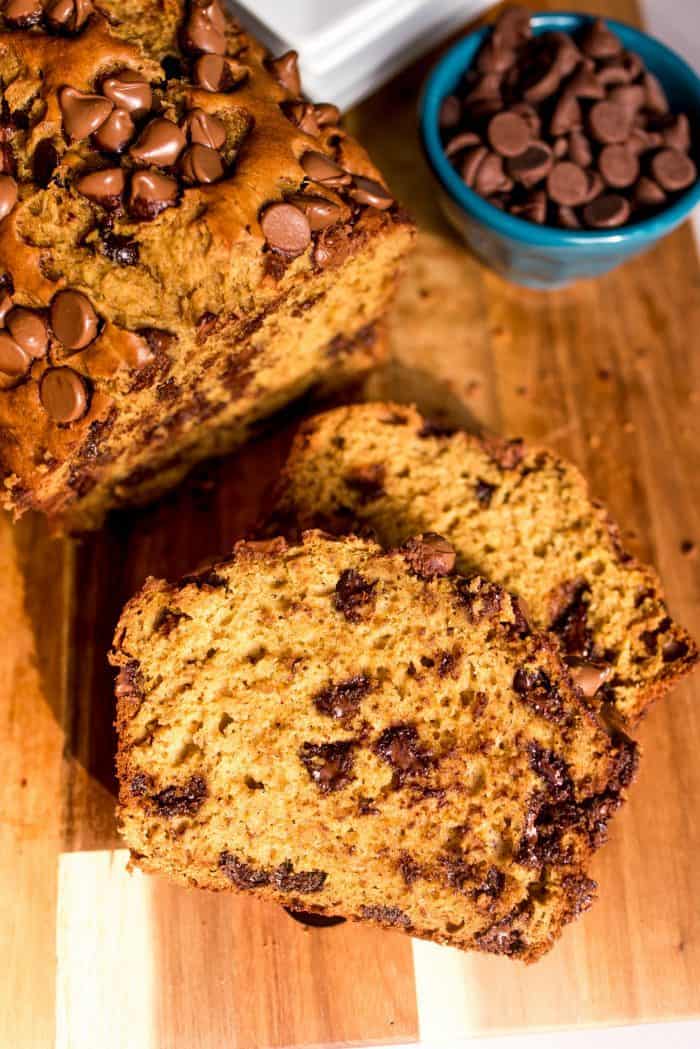 Chocolate Chip Banana Bread
You can even use 4 very small pans, and give a few loaves away.
Or freeze for a rainy day :)
Hosmer Lake, Oregon
But first–summer in Oregon is my favorite time. I just told Paul, give me a couple more months of summer!
The sun shines 300 days a year, bright blue, stunning skies here in central Oregon. So a few weeks ago, we went on a family kayak and canoe adventure to Hosmer Lake, about 30 minutes from our house.
Today I want to share a few pictures with you. Of course Alder came with us.
We enjoyed a super easy picnic (wraps, fruits, cookies, chips, salsa – yum!).
Right now we're enjoying hot days and cool nights. We've learned to be gracious with nature and go with the flow. We are so blessed to have 4 gorgeous seasons to enjoy, aren't we?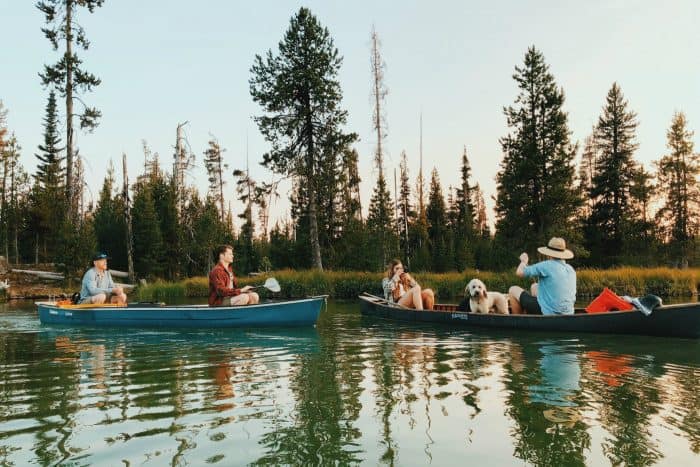 Give Thanks
We are blessed to see the mountains and sunsets. To sit out on our deck (or in the water in our canoes) and watch the sun go down.
Another day to give thanks for so many blessings in life.
Every day is a day to give thanks!
And share food and our tables with people we love, or who we are yet to love.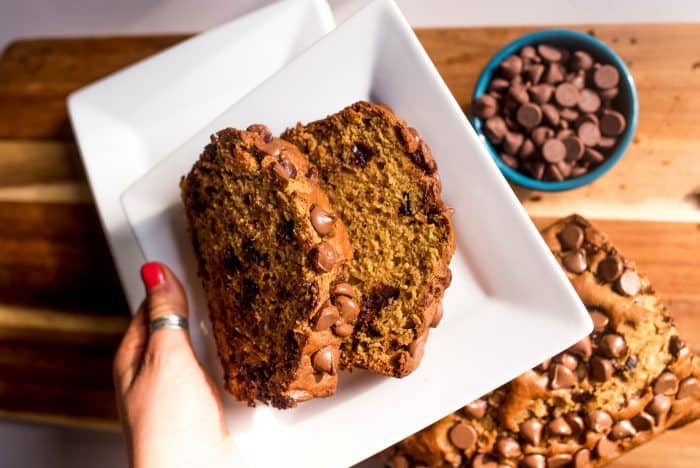 Pumpkin Chocolate Chip Banana Bread
Hospitality comes in all kinds of packages. Big and little, it can be a slice of warm Pumpkin Chocolate Chip Banana Bread on a paper napkin, or a loaf wrapped up in a kitchen towel, or served at a small dinner party. Hospitality can be an EPIC Charcuterie Board that you share for a gathering.
Whatever it is, I continue to pray that our family gives out before taking in.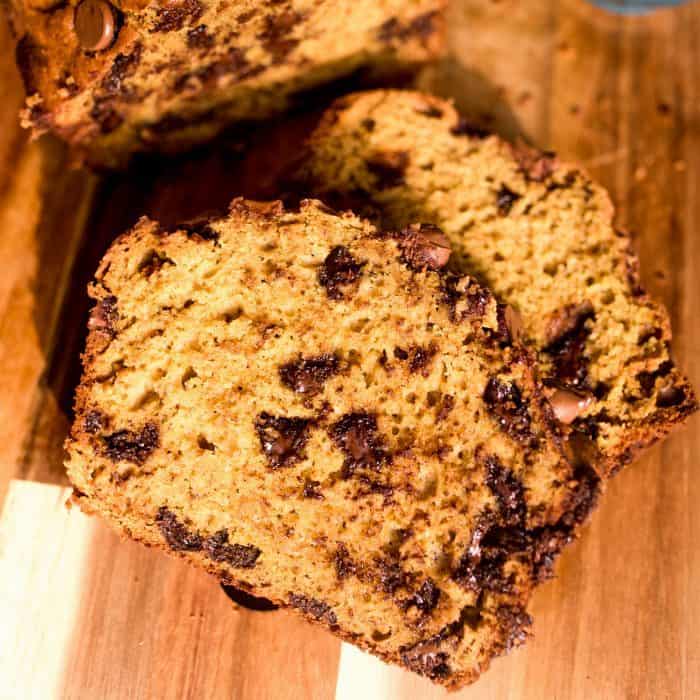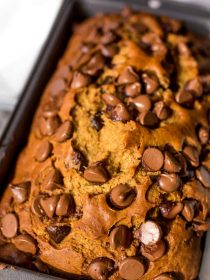 Get the Recipe: Pumpkin Chocolate Chip Banana Bread
Ingredients
2 bananas
1/2 cup milk or milk alternative
1 tsp baking soda
1/2 tsp baking powder
2/3 cup sugar
1/3 cup brown sugar
1 tsp vanilla
2/3 cup chocolate chips, plus extra to sprinkle on top
3/4 cup pumpkin puree
3/4 tsp salt
2 tsp cinnamon
1/2 tsp allspice
1/2 tsp nutmeg
1/2 cup avocado oil
3 eggs
2 3/4 cup flour
Instructions
Preheat oven to 350 degrees.

In a large bowl or stand up mixer, combine all liquids, sugar, and spices; eggs, milk, bananas, oil, vanilla, sugar, pumpkin puree, baking powder and soda, cinnamon, nutmeg, allspice, and salt. Mix until sugar has dissolved and batter is smooth.

Next, add in flour to batter—about 1/2 cup at a time. Add 2/3 cup chocolate chips and gently stir.

Oil one large or 2 medium loaf pans, then pour in batter and top with additional chocolate chips. Bake for 40-50 minutes (depending no size of loaf pan), or until a toothpick comes out clean when placed in the center).
Notes
reposted from SEP 2018
More pumpkin bread recipes: Pumpkin Pie Pudding Shots [Shake, Drink, Repeat] and Pumpkin Spice Snowballs [Crazy for Crust] and Layered Pumpkin Coffee Cake [Barefeet in the Kitchen].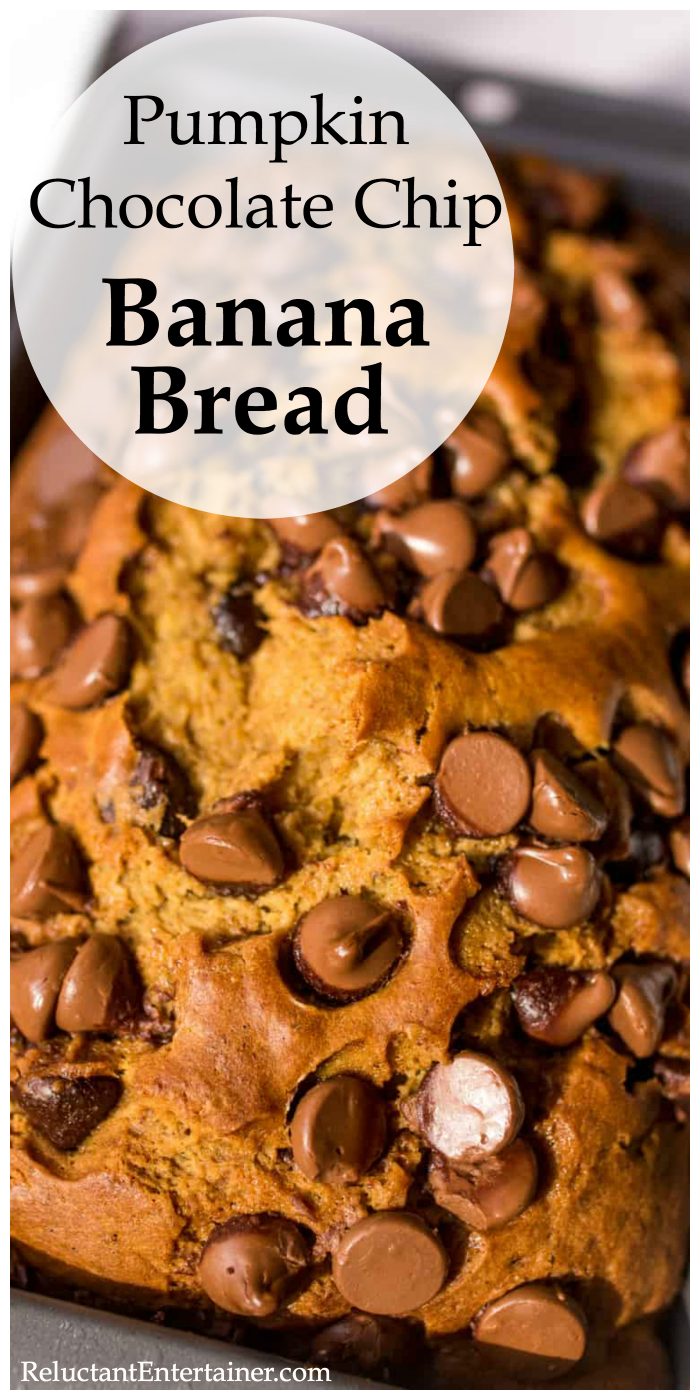 Hello and welcome to my home and table!
I'm Sandy—lover of food, family, cooking, THE BIG BOARD, travel, and bringing people together. Through great recipes and connection around the table, we become better, stronger, and more courageous people. Feasting on Life is real, and every time we do it, we grow a little more. Read more...