Classic Raspberry Crisp Recipe
This Classic Raspberry Crisp recipe is a delightful springtime and summertime dessert; sweet and tart, and delicious served with vanilla ice cream!
I served a Classic Raspberry Crisp for dessert a few weeks ago, as we found ourselves taking in an unusual situation …
Food can sometimes take a backseat when someone is hurting, and you get to talking, and then you forget about the food that's in front of you. That's okay with me.
Entertaining is more than …
Entertaining is more than inviting guests, setting a pretty table, and cooking up a great meal. It means practicing community around the table, sharing stories, experiences, and finding out more about what makes people so interesting. People are hurting, our experiences make us real, and it's a privilege to be a good friend and to listen.
Don't forget about the people …
It's good to prioritize in our minds why we entertain, since we live in this hip and cool society where everything has to look a certain way, and we often forget about the people. I often ask myself why I entertain, and it helps me sort through some of my priorities.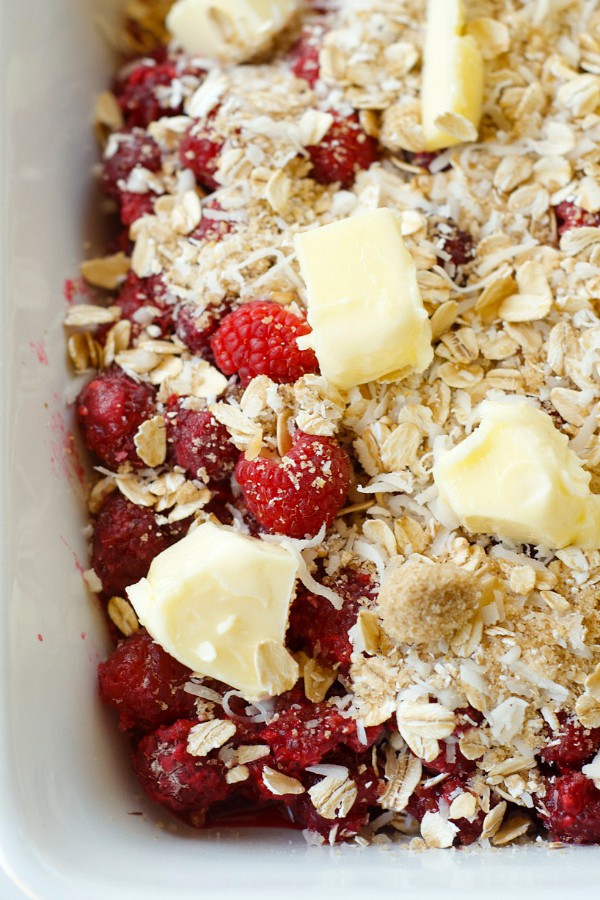 Entertaining priorities:

1. What are my priorities in having people over? Is it all about the details, the food, or the people? I love to have this little reality check.

2. Priorities can change as we grow and mature, especially with seasons of life and friendships changing. We entertain because we love people, and I've sure found it's good to be flexible.

3. Timing and planning is essential. It's good to be flexible with our time, like with the guests who came and wanted to share their hearts. No time frame, open to being hospitable, willing to listen.

4. Following through is also important. It's amazing how you can plan something, and then schedules change and cancellations happen. We recently had friends over that we had rescheduled for 2 years. I'm glad I persevered, because quite honestly, it was one of the best nights of our lives to finally be with these amazing people. We learned so much from them.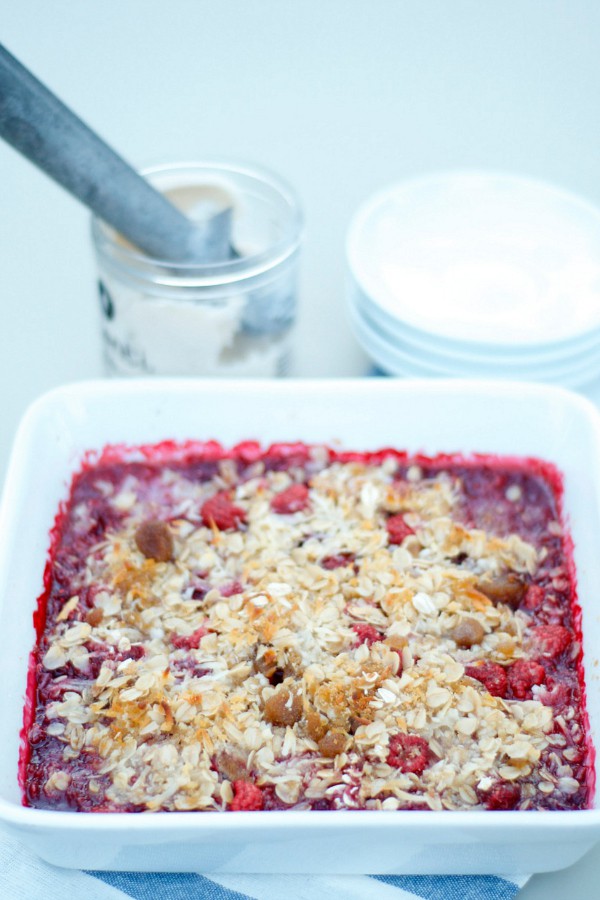 Raspberry crisp
I always want our time with people to be more important than the food that is served. I realize that not everyone feels this way, because we focus more on image than people.
So I served a simple Classic Raspberry Crisp with a topping that is my all time favorite because it has a little bit of coconut.
And there is nothing better than fresh picked raspberries, still warm off the vine … (we're loving our garden right now!)
What's your favorite berry to put into a crisp recipe?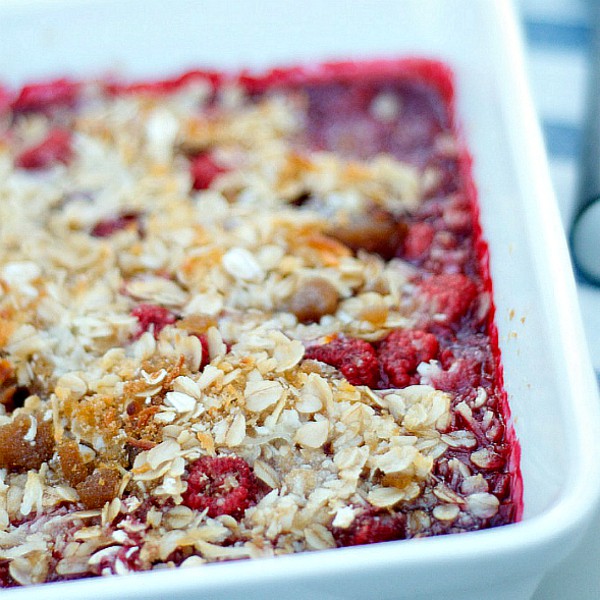 Classic Raspberry Crisp Recipe
This makes an 8×8 pan, but double it up for a 9×13! If doubling and you don't quite have 8 cups of raspberries, add blueberries for a filler. If you don't like coconut, double the flour instead. Delicious!
Ingredients:
4 cups fresh or frozen raspberries
1/3 cup sugar
1/3 cup plus 3 tablespoons all-purpose flour, divided
1/2 cup quick-cooking oats
1/3 cup packed brown sugar
1/4 cup coconut
1/4 cup cold butter, cubed
Directions:
In a large bowl, gently toss raspberries with sugar and 3 tablespoons of flour.
Pour the berry mixtures into a greased 8-in. square baking dish.
In another large bowl, combine the oats, brown sugar, coconut, and remaining flour.
Add in the butter until the mixture resembles coarse crumbs.
Lightly sprinkle the crumb mixture over the berries.
Bake at 350° for 30 minutes or until golden brown. Serve with your favorite premium vanilla ice cream.
All images and text ©Sandy Coughlin for Reluctant Entertainer.