Real Pumpkin Spice Latte Recipe
Because it's pumpkin season, this Real Pumpkin Spice Latte Recipe is made with canned pumpkin, delicious enough to enjoy on a cozy fall day!
Perfect for fall, make your own Real Pumpkin Spice Latte! It's so much better to make "homemade" hot drinks in the morning, then run out to the local coffee shop.
Real Pumpkin Spice Latte Recipe
It's easy to make. Mix all the ingredients in a saucepan and cook to make your own puree!
And then, of course, you need espresso and whipped cream!
Kitchen expectations
Friends, I just returned from Seattle, to take our daughter back up to college. It's been such a joy having her home this summer, as she's been cooking up a storm for me. Literally, sometimes the kitchen is turned upside down, but then at the end of the night, it's nice and clean again.
I have to admit, I had a momma meltdown this week, when I came home to a not-so-clean house. My hubby was out of town, too, and I just assumed that the house and kitchen would be clean. Needless to say, I lost it, felt under-appreciated, and told the kids (in their 20's) that I don't want to have to tell them every time that the house needs to be picked up!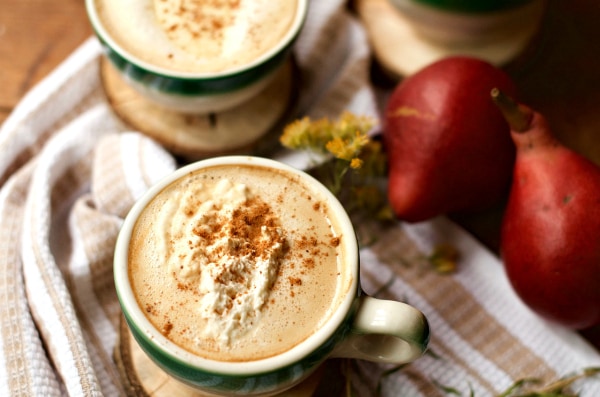 Two days later, the kids sat me down and explained how I could have handled the situation better. I confessed, asked for forgiveness, and then … we had a few laughs. I love how forgiveness is so important in a family. It's risky to come clean, confess, and then talk about your failures. I hate it when I bruise my family with unnecessary words, when I'm anxious or tired. I know I'm not the only mom out there, even though I've had years of experience and practice to "get it right."
How many moments I've missed in connecting with my family, because of my false expectations. I'm still a work in progress, Friends. I'm so thankful for grace, every day, and the power of open communication with my family. They love me, I love them, and when it's all over, I feel comforted and content.
That is family.
So back to my sweet daughter, who made a very sweet drink–I can't wait to share this recipe with you!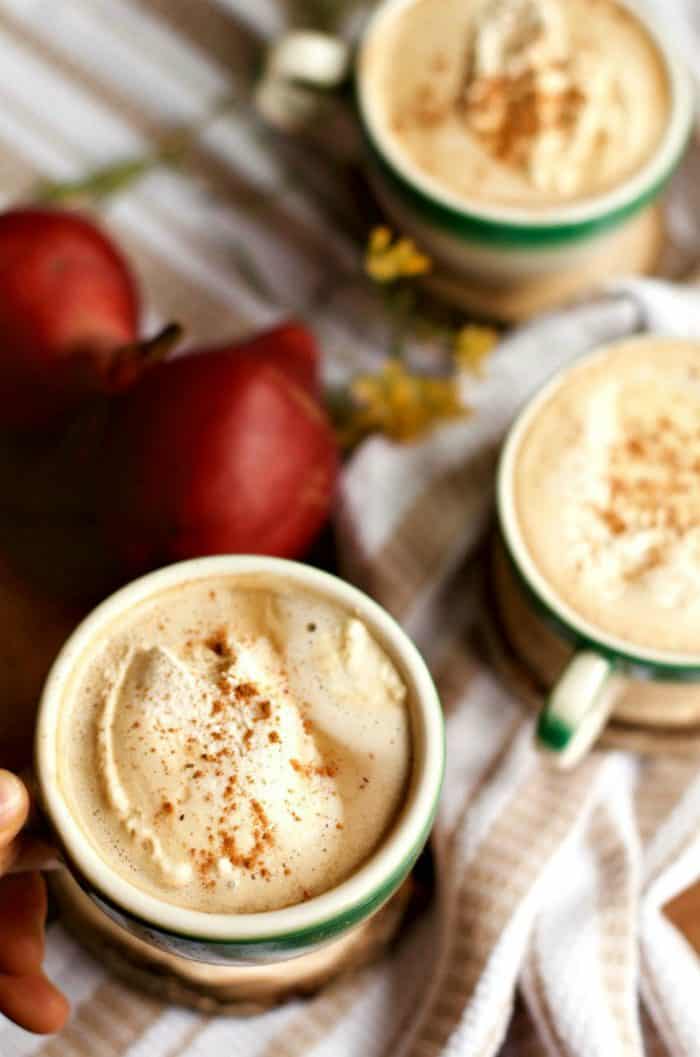 Real Pumpkin Spice Latte Recipe
We are an espresso family, using the best coffee beans (Storyville Coffee, delivered to our house each week), and we love our KitchenAid espresso machine. It's a "machine," for sure, as in it pumps out lots of espresso on a daily basis! LOL
This recipe, full of love, is perfect for pumpkin season!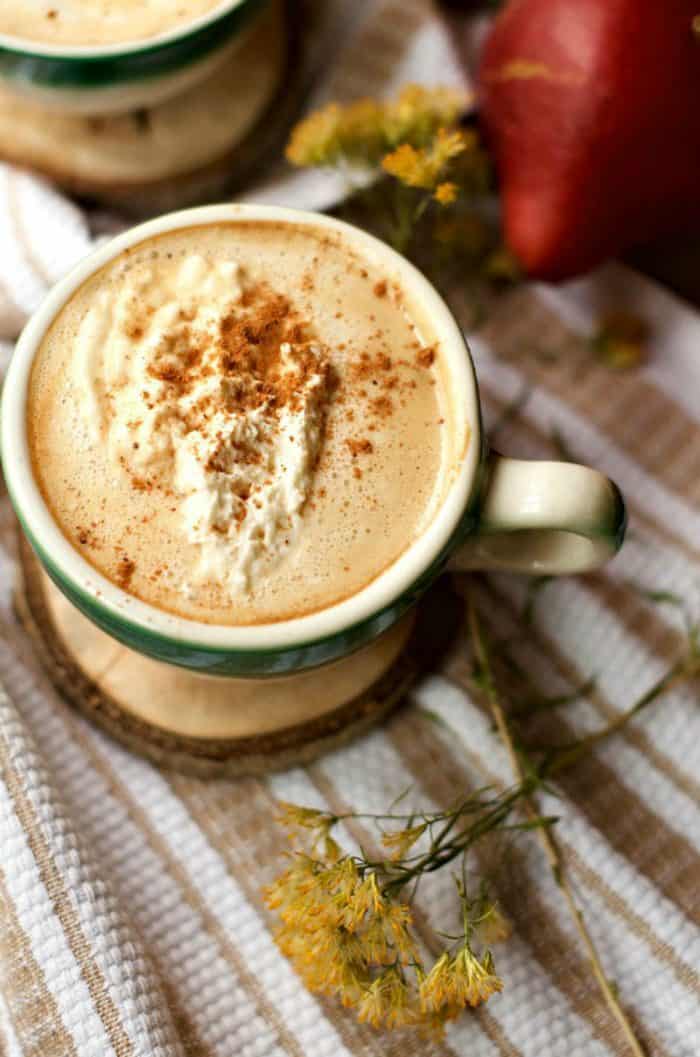 Froth up the milk, if you can. If not, heat on the stove (or microwave).
Abby worked all summer long at Starbucks, so this homemade drink will save you $5 each time you're craving a Pumpkin Latte!
ENJOY!
Print Recipe
Real Pumpkin Spice Latte Recipe
Ingredients
3/4

c.

pumpkin puree

1/4

c.

sweetened condensed milk

1/2

tsp.

cinnamon

1/2

tsp.

ground nutmeg

3

tbsp.

brown sugar

Espresso coffee

we use Storyville Coffee beans
Instructions
Combine all ingredients into a sauce pan, stir together until smooth, and all ingredients are combined. On medium to low heat, warm up puree mixture (so it doesn't make the latte cold).

Placing 1-2 tbsp. of puree in a cup, add an espresso shot on top of the mixture; stir together until smooth.

Steam whole milk (or microwave, or heat on the stove) and pour over espresso and pumpkin mixture.

Gently mix together until dissolved. The milk will be a warm caramel color.

Top latte with a dollop of vanilla whipped cream, and sprinkle with cinnamon and nutmeg.
More fall hot drink recipes:
Slow Cooker Cider Wassail {A Spicy Perspective}
Hot Buttered Rum {RE}
Easy Apple Moscow Mule Drink {RE}