Ricotta Lemon Basil Honey Bruschetta
Fresh and light, this Ricotta Lemon Basil Honey Bruschetta is a delicious, tasty summer appetizer to bring to a potluck or party!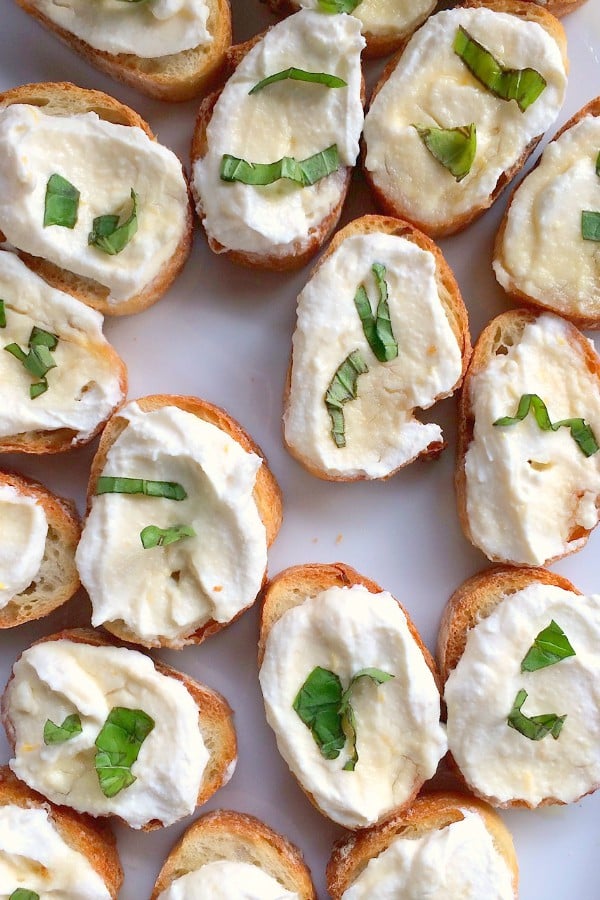 Enjoying an outdoor dinner party is exactly what we did last weekend when our friends came over on a hot summer's eve. Our good friend, Judy, brought Ricotta Lemon Basil Honey Bruschetta for an appetizer, and it was so fresh and scrumptious!
The secret is to find really good, sweet and creamy ricotta. I'd say our night was pretty sweet, even though it was very warm out. The one thing about Oregon is that we do not suffer with humidity, which makes entertaining in the outdoors a little easier than some areas. Dry heat is manageable.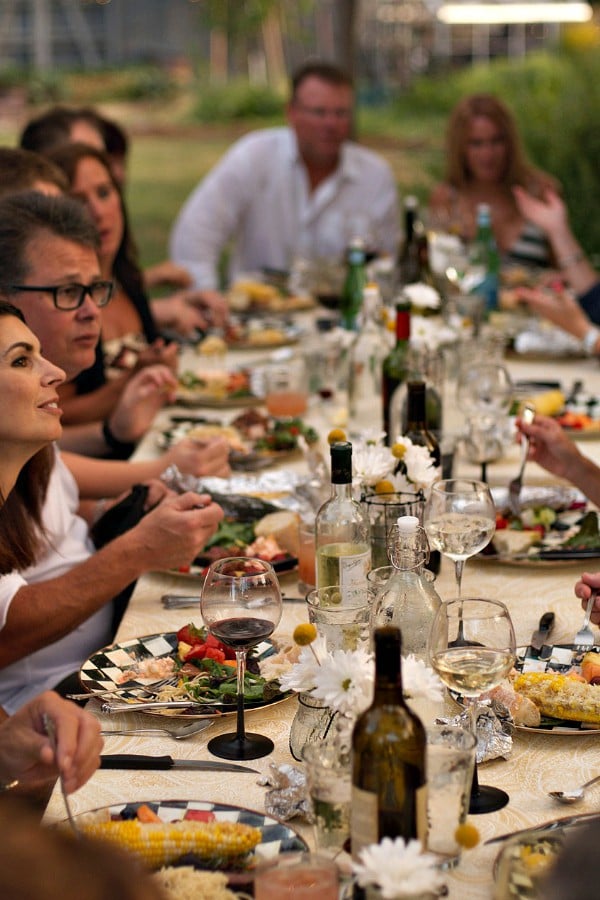 We sat out under our party lights, everyone contributed a dish, and Paul and I barbecued chicken and steak. The tables were set with daisies and yellow billy balls down the center, on yellow paisley tablecloths. We kept the level of formality in check by mixing in casual MacKenzie-Childs Courtly Check plates, black cloth napkins, and dollar store glasses.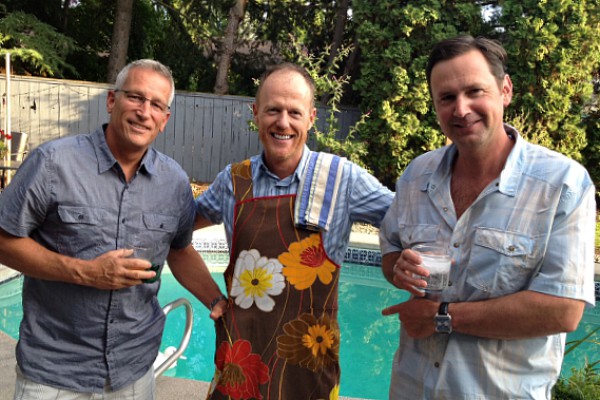 I'm pretty sure that my husband couldn't find his own apron! LOL Added a frozen cherry to each glass. YUM!
Personalized each place setting with little ceramic erasable place cards. Normally I set up a beverage station, but this time we set the bottled water and wine right on the table!
We served buffet style inside, and enjoyed our meal at sunset. It was a beautiful night, with a magical summer light peeking through the trees.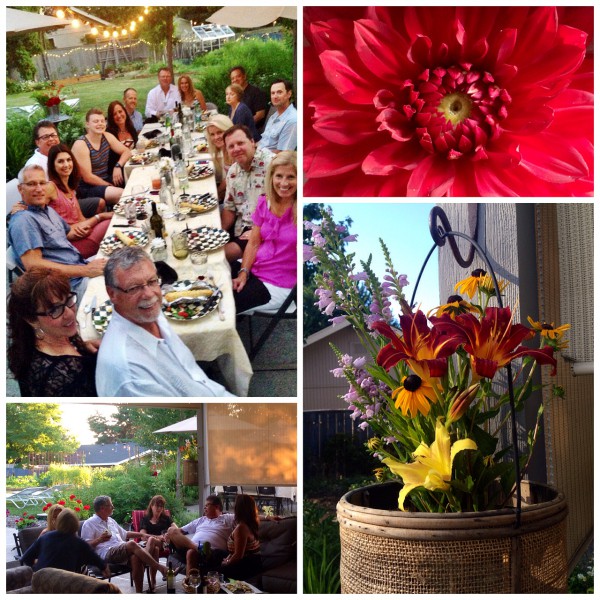 Ricotta Lemon Basil Honey Bruschetta
Now back to the amazing appetizer. Judy made Ricotta Lemon Basil Honey Bruschetta which was the perfect way to start off our sunset supper! Just take a peek at these, and I do believe your mouth will water, and you will want a bite NOW. :)
Ricotta Lemon Basil Honey Bruschetta
Adapted from Martha Stewart online.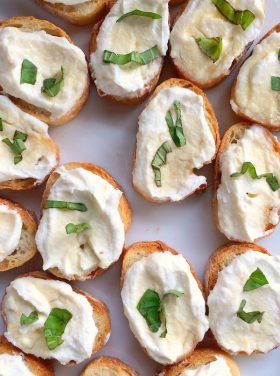 Ingredients:
1 loaf baguette bread, sliced and toasted
1 Tbsp. olive oil
1 cup fresh ricotta cheese
1 lemon, zest
2 Tbsp. basil leaves
Honey, for drizzling
Directions:
Prheat oven to broil; lightly toast one side of the baguette toasts for about a minute. Turn over, drizzle with olive oil. Toast again until lightly brown.
Mix fresh ricotta with lemon zest, and spread onto toasts.
Add a few basil leaves; drizzle with honey. Serve!
All images and text ©Sandy Coughlin for Reluctant Entertainer.
More summer appetizers:
Strawberry Mango Salsa Cups {Barbara Bakes}
Cajun Shrimp Hummus Crostini {Nutmeg Nanny}
Grilled Zucchini Grilled Roll-ups Recipe {Cookin Canuck}