Skinnytaste's Turmeric-Roasted Cauliflower
For the perfect snack, enjoy Skinnytaste's Turmeric-Roasted Cauliflower. Also delicious served as a healthy side dish or with your favorite dipping sauce! WATCH THE VIDEO!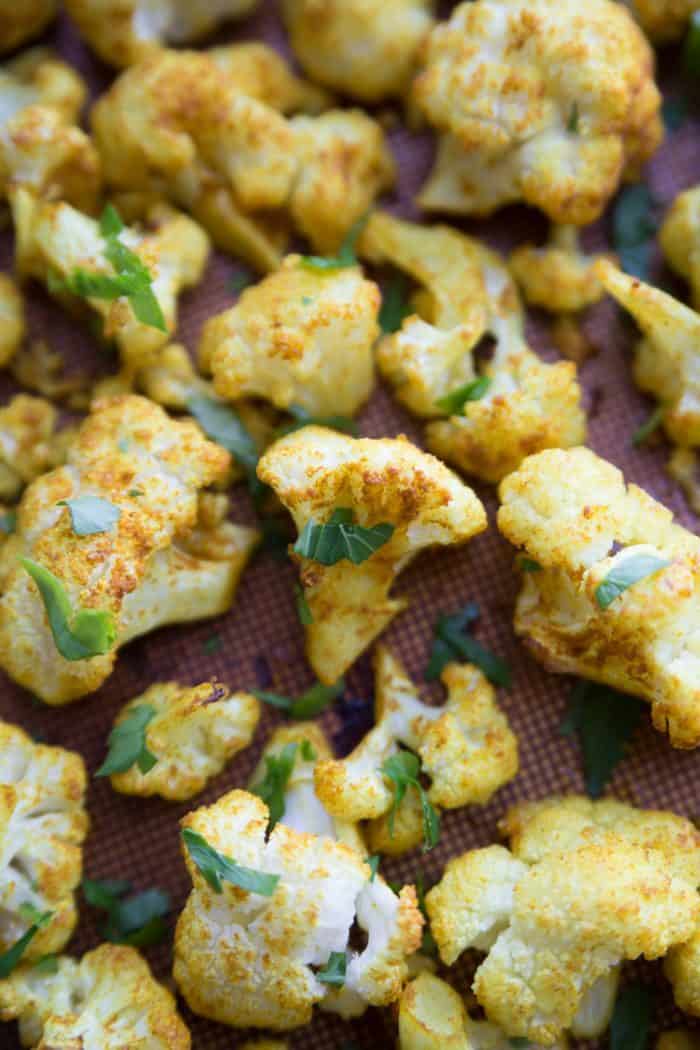 Friends, for those of you who love a healthy snack, my friend, Gina (Skinnytaste.com), knows how to get the most flavor out of every ingredient. Like she did in this Skinnytaste's Turmeric-Roasted Cauliflower dish, adding some great flavor to cauliflower for a healthy appetizer or side dish.
Skinnytaste's Turmeric-Roasted Cauliflower
I also have a simple Roasted Cauliflower and Broccoli Recipe here on my blog that we love for a side dish or just for a snack (with a dip).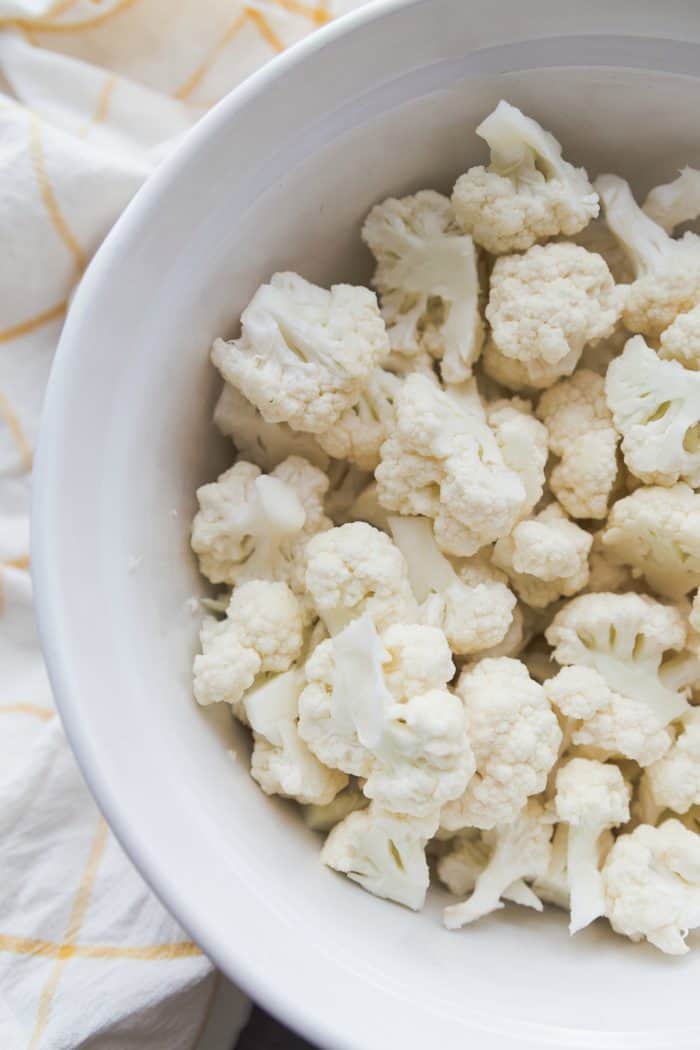 Ingredients for Turmeric-Roasted Cauliflower
Cauliflower florets
Garlic cloves
Olive oil
Turmeric
Ground cumin
Kosher salt
Crushed red pepper flakes
Chopped cilantro
We love to cook dishes that are casual and easy … and good. You know, the kind that encouarge people to linger and talk around the table longer.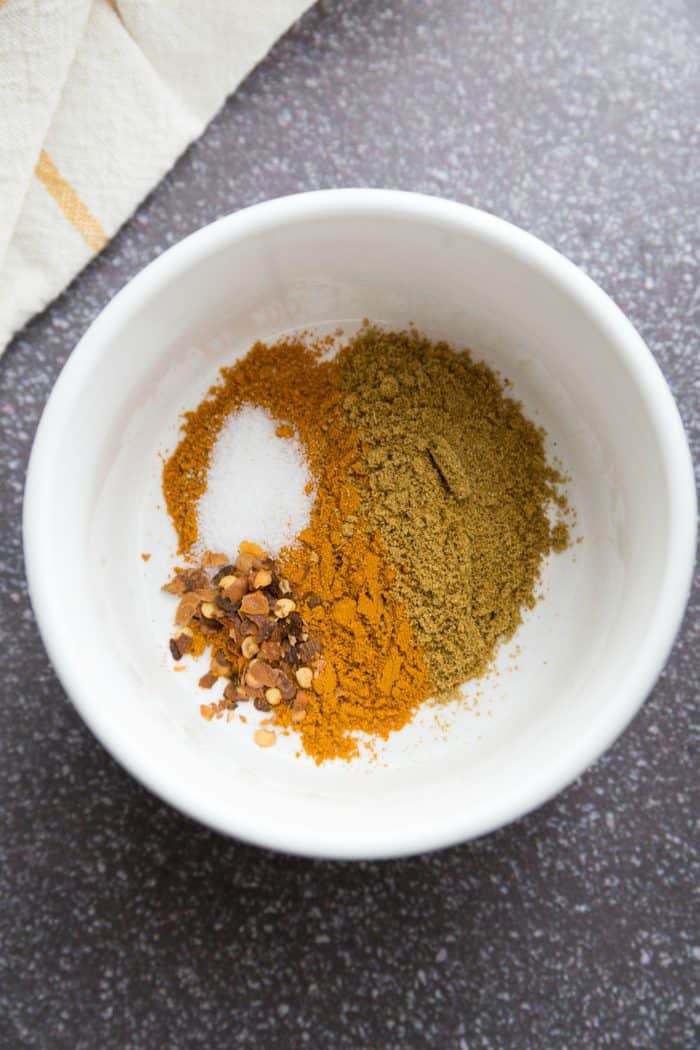 Turmeric-Roasted Cauliflower
Start with cauliflower, and change it up for every season!
We're using turmeric, which is a hearty, delicous flavor.
Gina makes her spin of "healthy ingredients" in all of her recipes, honestly, every single cookbook we have, we have tried almost all the recipes. Thank you Gina! :)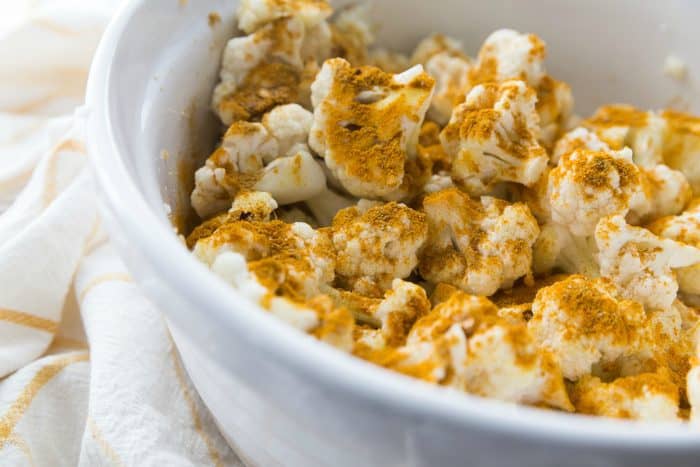 Last week I made this delicious chicken dish (yes, with grapes and Brussels sprouts), with Gina's Turmeric-Roasted Cauliflower. Everyone oohed and aaahed over the cauliflower! So good!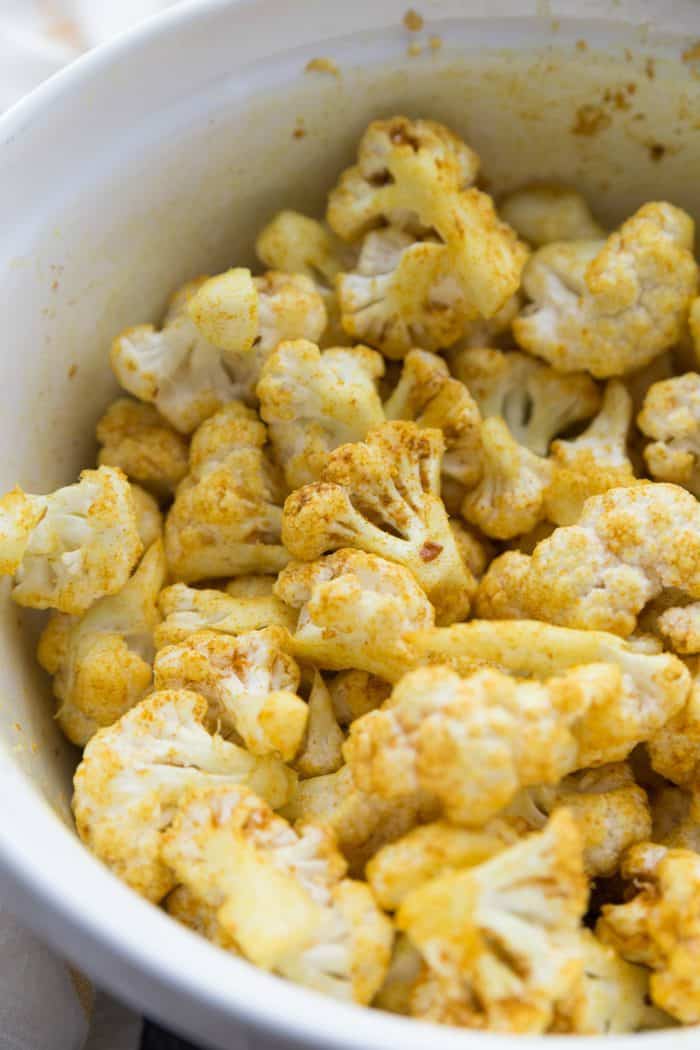 After a trip to Ithaca, New York, to celebrate with a group of ladies, Gina's new book, yuo can read about our trip at Fire Light Camps!
What a fun, chilly glamping trip!
Skinnytaste One & Done Cookbook
Gina's brand new cookbook is out, Skinnytaste One & Done, and we celebrated this NY Bestseller! GO, Gina!
In the meantime, this recipe … you have to make it.
And enjoy this weekend with your family or friends!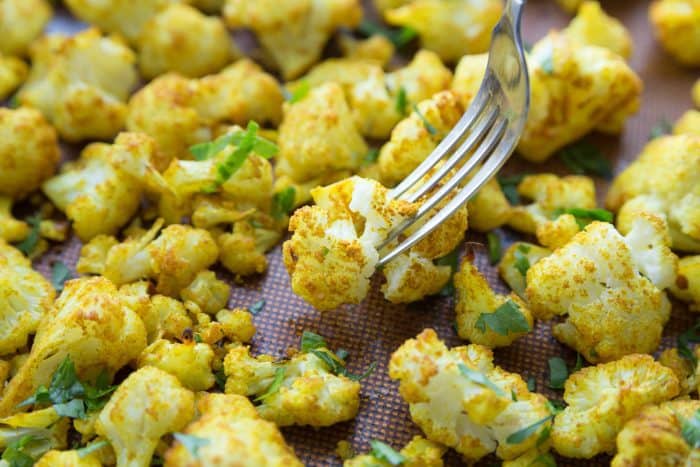 Enjoy all of Skinnytaste's cookbooks
The Skinnytaste Cookbook, by Gina Homolka
More cauliflower recipes to try:
Cauliflower White Cheddar Cheese Soup
Whole Roasted Spiced Cauliflower
Moroccan Lentil Cauliflower Soup
Get the Recipe: Skinnytaste's Turmeric-Roasted Cauliflower
Ingredients
6 heaping cups cauliflower florets, from 1-1/2 pound cauliflower cut into 1-inch florets
3 garlic cloves, smashed
¼ cup olive oil
1 tsp turmeric
1 tsp ground cumin
Kosher salt, to taste
1/4 teaspoon crushed red pepper flakes
2 tbsp chopped cilantro
Instructions
Preheat the oven to 450°F. Cut the cauliflower florets into 1-inch pieces and combine with the garlic in a large bowl. Drizzle with the olive oil and toss to coat.

In a small bowl, combine the turmeric, cumin, pepper flakes, and salt. Sprinkle over the cauliflower and toss to coat. Spread the cauliflower out on a large rimmed baking sheet.

Bake, stirring occasionally, until browned on the edges and tender, 23-27 minutes. Remove the from oven, sprinkle with cilantro, and serve hot!
Hello and welcome to my home and table!
I'm Sandy—lover of food, family, cooking, THE BIG BOARD, travel, and bringing people together. Through great recipes and connection around the table, we become better, stronger, and more courageous people. Feasting on Life is real, and every time we do it, we grow a little more. Read more...