BlogHer Food with Harry & David's Strawberry and Blue Cheese Bruschetta
This past weekend I was in sunny Miami at the BlogHer Food conference. Harry & David sponsored my trip, which today I'm sharing a delicious Strawberry and Blue Cheese Bruschetta recipe, made with their Fruit of the Month Club strawberries. Strawberries + Sunshine always turns into something tasty, comforting, and sweet. Right?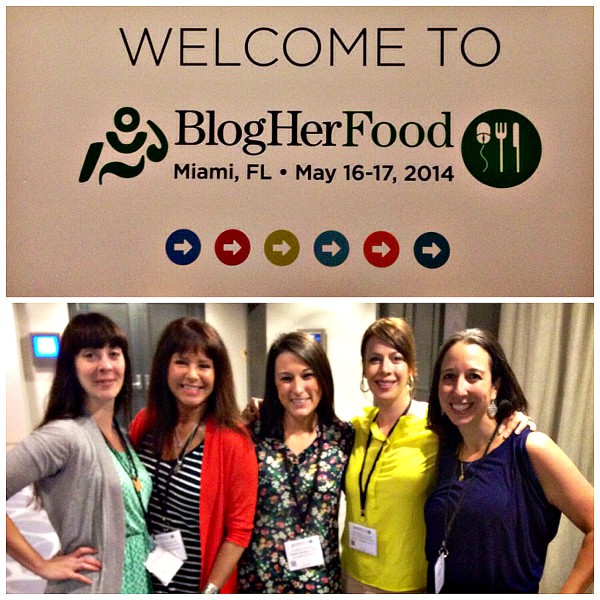 Fruit of the Month Club.
A few weeks ago I received Harry & David's Fruit of the Month Club, which comes in the mail, and happened to be giant beautiful red strawberries straight from the field. If you're ever looking for a gift to give, you can send the FOTMC as a gift to arrive every month! It's truly the gift that keeps on giving. And let me warn you – they are gigantic berries! (Above gals – have all been to Medford, OR to H&D's headquarters and orchards – Rebecca, Foodie with Family; me; Cassie, Bake Your Day; Sommer, A Spicy Perspective; Aggie, Aggie's Kitchen.)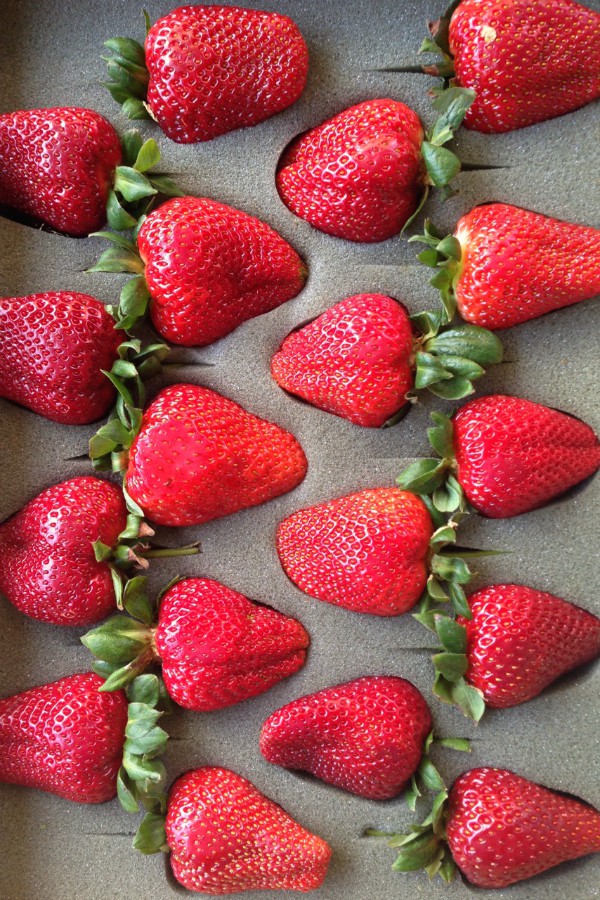 Here are some fun tidbits about strawberries, the delicious sweet berries with nutritional value and culinary versatility. (Ps. those chives are from our garden, too!)
What's the strawberry?
Strawberries are a member of the rose family. They are the only fruit with seeds on the outside – 200 on the average berry! They have been valued throughout history as symbols of purity, longevity, perfection, and love.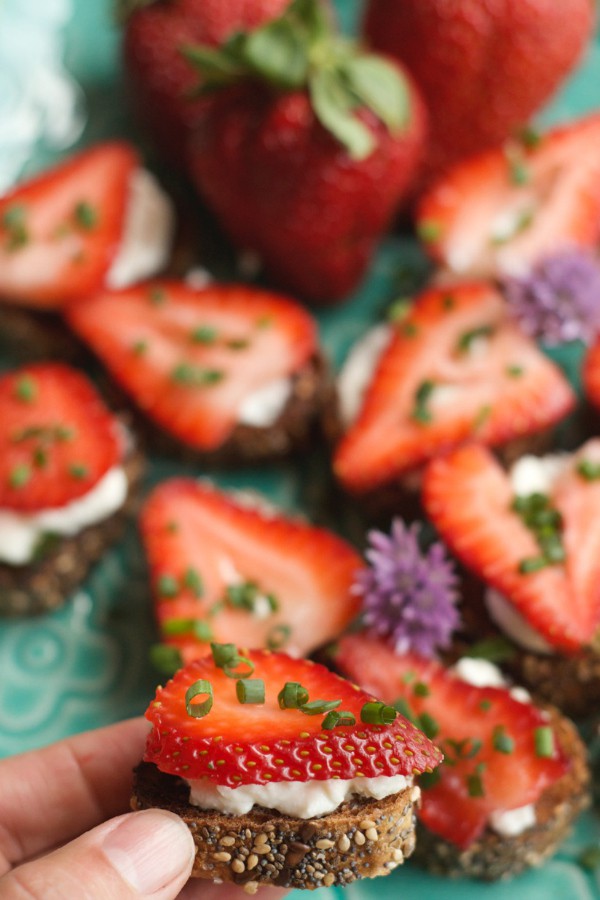 Where do they grow?
Strawberries grow in every state in the USA!
More BlogHer Food.
I'm sharing some fun random pictures from BHF that I took with my iPhone. Enjoy – you may recognize some of these bloggers! We learned about Superfoods (McCormick's let us make our own spices and hosted a fabulous party!), Pinterest, Facebook, monetizing blogs and working with brands, business strategy, and lots more.
We ate lots of good food, enjoyed the sunshine, plenty of cab rides, late night chats and snacks in our rooms. BlogHer did a fabulous job with this event! Good job, BHF!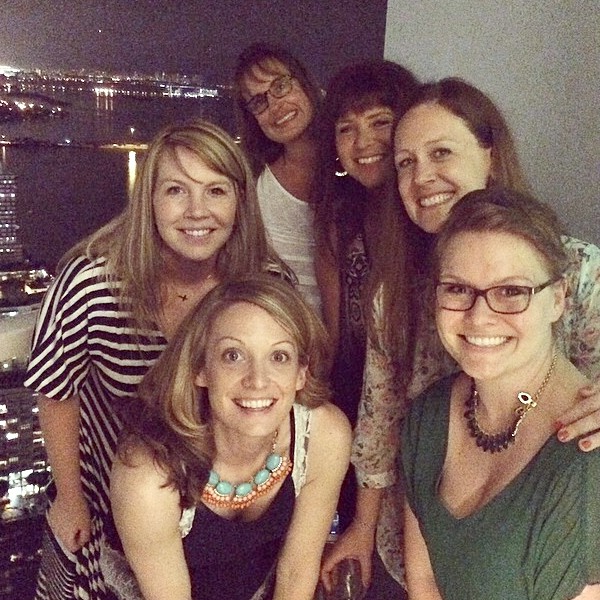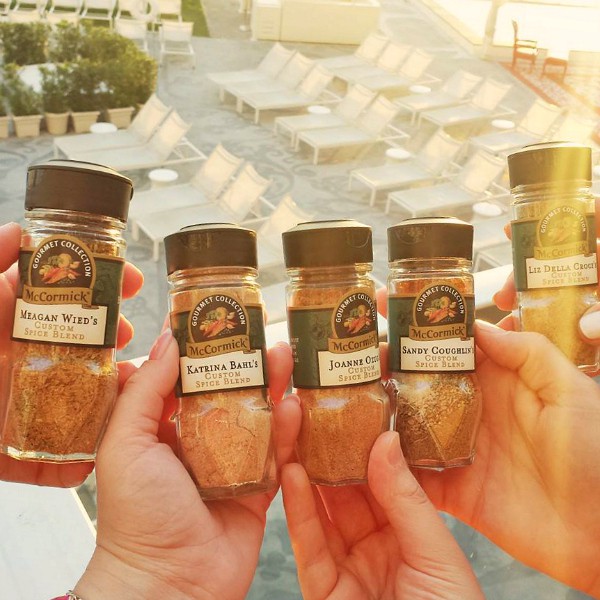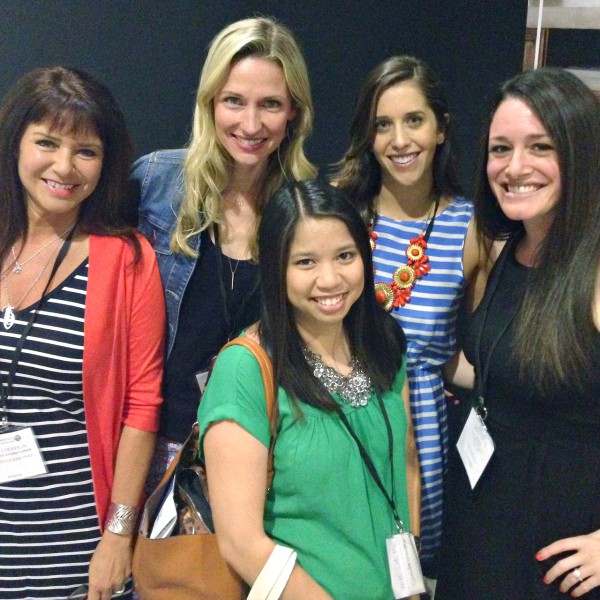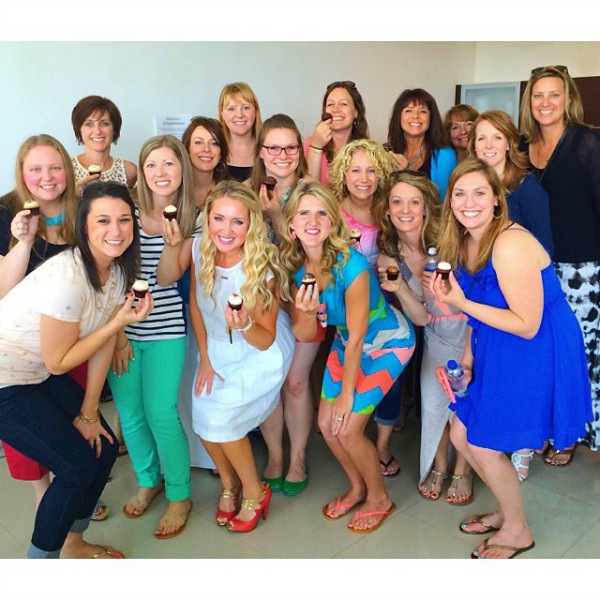 Amanda and Jenny hosted a CliqueMe party. Click on the link to read more … :)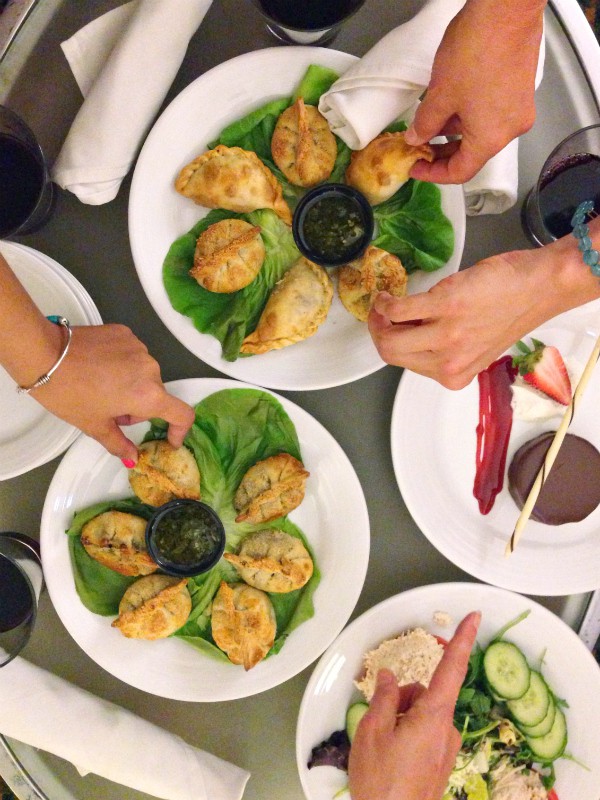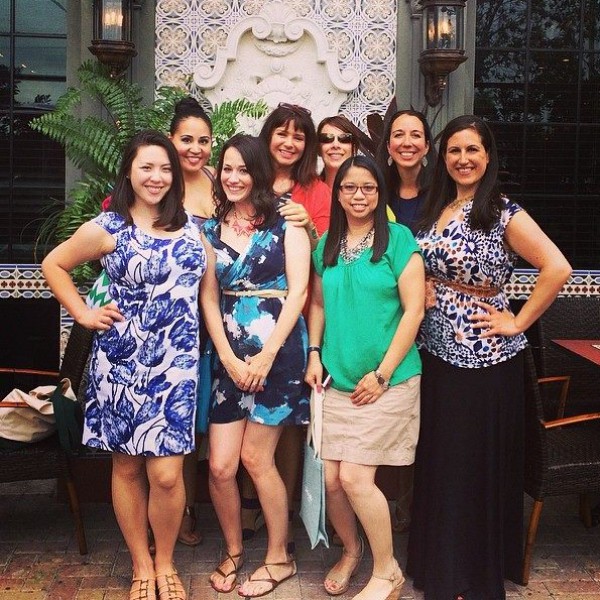 What's your favorite way to use strawberries in an appetizer?
Strawberry and Blue Cheese Bruschetta
A quick way to slice strawberries is to use an egg slicer.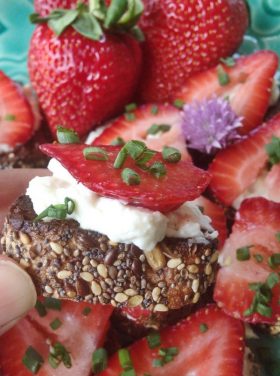 Ingredients:
12 medium strawberries, sliced
2 tsp. honey
1/4 cup blue cheese, crumbled
1/4 cup ricotta cheese, softened
1/4 cup chives, finely chopped
12 slices whole-grain baguette, toasted
Sea salt
Directions:
Slice the strawberries and set aside. Chop the chives and set aside.
Mix the honey, blue cheese, and ricotta together.
Toast the baguette slices on either HI on the broiler, or in a toaster oven.
Spread about 1 tsp. of cheese mixture on each baguette slice. Top with sliced strawberries and sprinkle with fresh chives.
Salt lightly with sea salt.
All images and text ©
Harry & David sponsored a portion of my trip to BlogHer Food. Thanks H&D!