Healthy Summer Squash Casserole Recipe
Healthy Summer Squash Casserole is the perfect garden dump casserole, low-carb, full of herbs and lots of summer flavors! So good!
Summertime vacations are the perfect time to reestablish contact with family and nature. For us, most recently, it also meant enjoying the bounty of our garden while on the road. (I've updated this post with new photography and an "easy to watch" video BELOW! :)
As we camped, or "glamped," eventually we ended up at a beach on the Oregon coast (post to come), bringing along our harvested zucchini (both green and yellow) to make a healthy Summer Squash Casserole.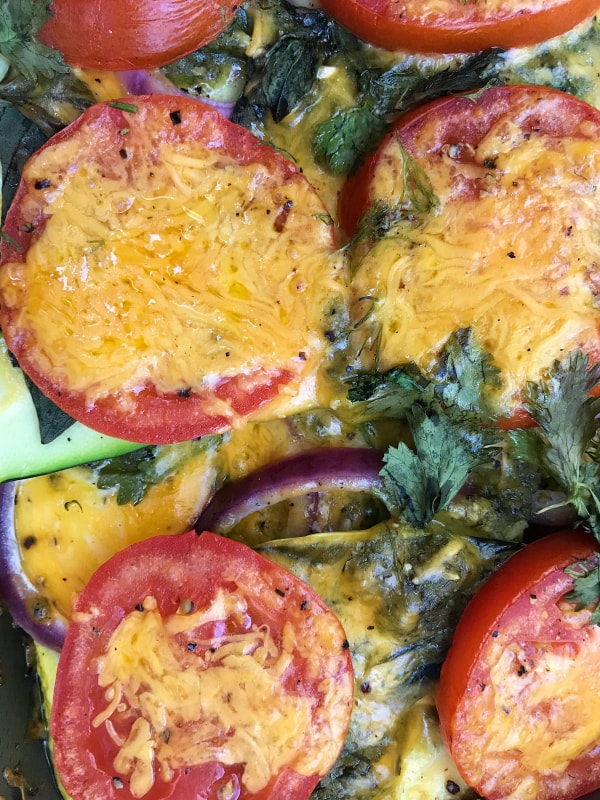 For our family, a summer vacation means gathering together (eating good food), exploring, enjoying the beautiful outdoors and a fire, and soaking in the slowed pace of our lives.
Which means driving up the coast from the California Redwoods–on our way to Pacific City, our final destination–we stopped and camped along the way at Sunset Bay, on the Oregon Coast.

Twice I made a 9×13 pan full of layered veggies, chicken, herbs, and cheese, which I call Summer Squash Casserole.
Summer Squash Casserole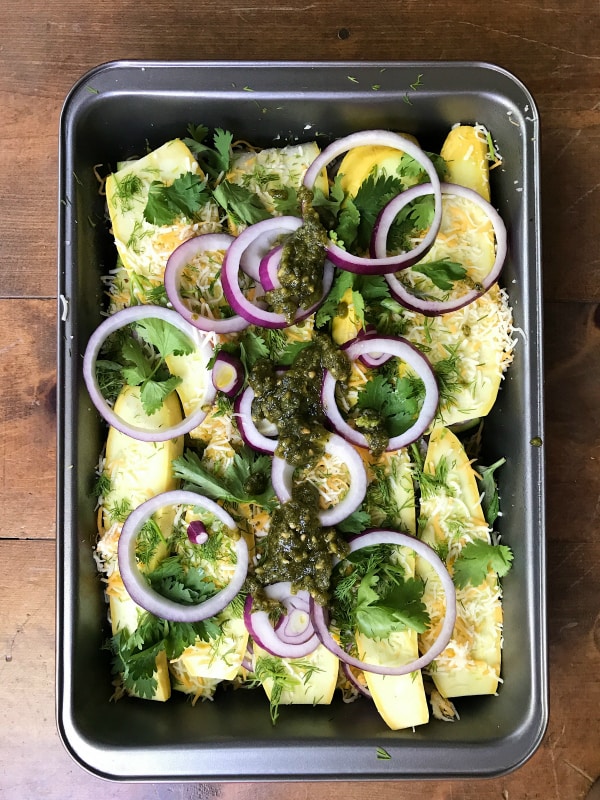 The casserole is not only pretty, it's also so good for you!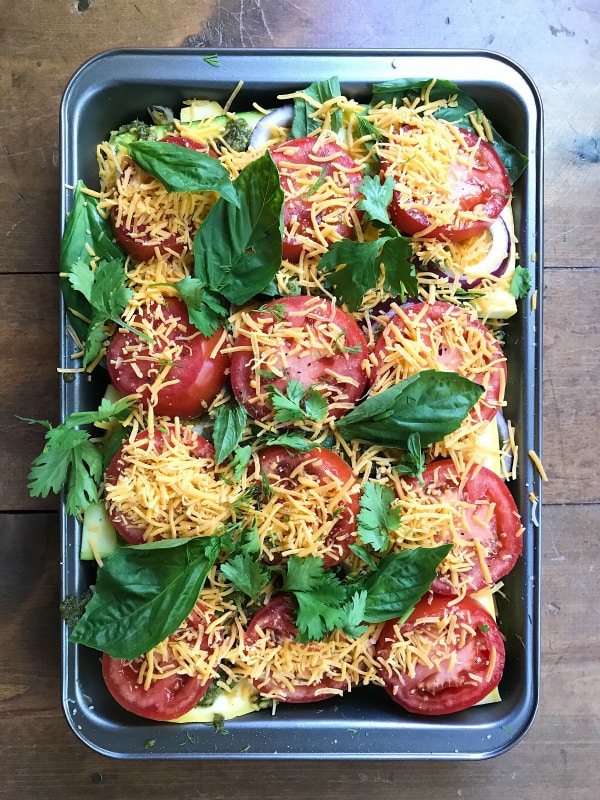 There's really no right or wrong way to make this–it essentially uses sliced squash in place of pasta. Brilliant – and carb-free!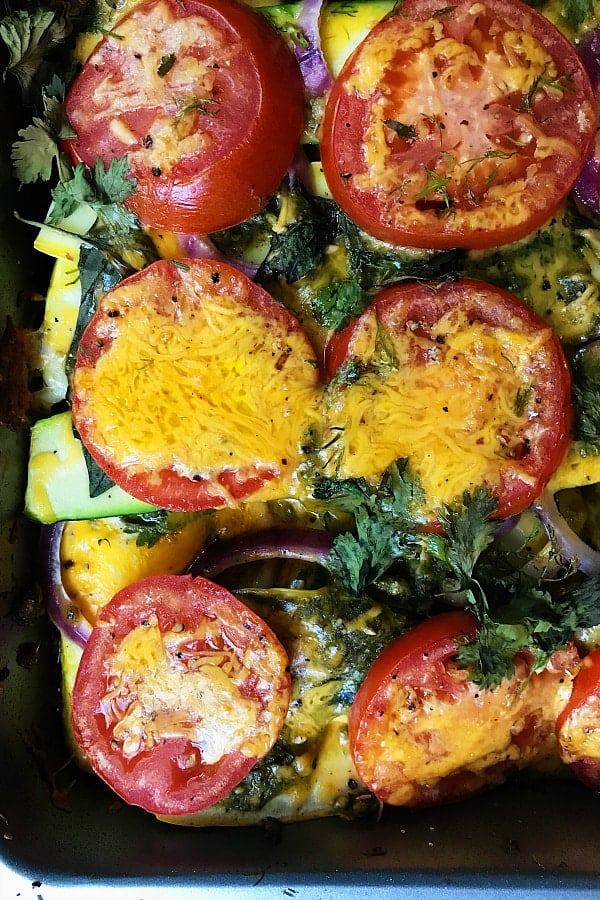 One thing about camping (or "glamping"), at least for our family, is we just don't feel the need to get to know our neighbors, or share food, like we would at home. It's time to concentrate on each other and just relax and enjoy nature.
And we always love the fire!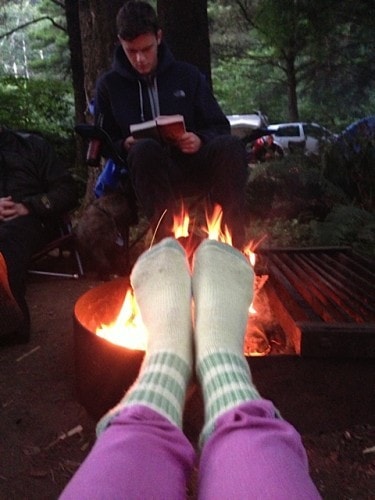 It's a magical time to sit, listen to nature, chat with the family, read, take naps and hikes, and then enjoy good food.
This year we used our new Camp Chef oven, layered the ingredients veggies, and baked the summer squash casserole covered with foil at 400, for 40 minutes.
Seriously, this is our new favorite summer recipe. I could have eaten the entire pan myself, so healthy – starch free, and full of the earth!
Super easy and delicious make for the best summer meals!
What's your favorite way to make a healthy summer squash casserole?
Summer Squash Casserole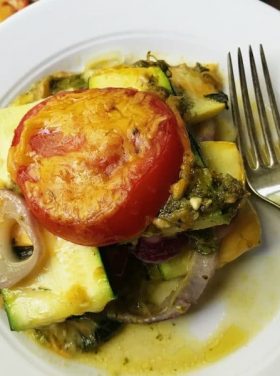 Ingredients:
2-3 medium zucchini, sliced 1/2 inch thick
1 medium yellow zucchini, sliced 1/2 inch thick
Fresh cilantro or basil or dill, chopped (or all 3) – use a lot
3 cups cheese (we used Sharp Cheddar)
3/4 cup pesto
1/2 large red onion, sliced
3 medium tomatoes, sliced
Salt and pepper
Directions:
Preheat oven to 400. Grease or spray a 9×13 pan. Layer the bottom with sliced squash. Spread 1/2 the pesto over the sliced squash, 1/2 of the zucchini slices, 1 cup of cheese, red onion, 1/2 of the fresh herbs, and salt and pepper.
Repeat above step, ending with sliced tomatoes on top.
Place a large piece of foil over the pan to seal.
Bake at 400 for 35-40 minutes, until squash is tender but not overcooked (use a fork to test if it is soft, but do not over cook).
Remove foil; let sit for 10 minutes before serving.
All images and text ©
More camping recipes: Barbecue Spareribs, Easy Tin Foil Packets, Dutch Oven Buttery Breadsticks, Camping Chicken Noodle Soup.

SaveSave
SaveSaveSaveSave
SaveSave
SaveSave
SaveSave
SaveSave