Vegan Almond Butter Coconut Cookies
Vegan Almond Butter Coconut Cookies for breakfast is a healthy treat made with gluten free ingredients and vegan chocolate chips.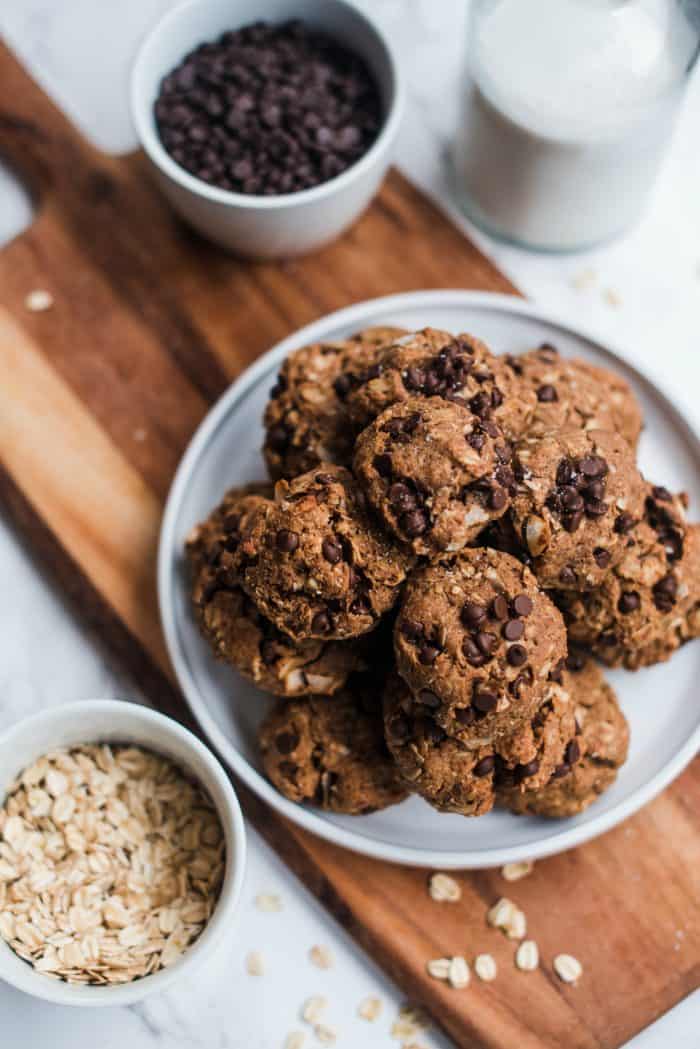 Friends, looking for a delicious chocolate chip cookie that is vegan or gluten-free? Abby made these up in college and shared them with her roommates, scrumptious Vegan Almond Butter Coconut Cookies.
Vegan Almond Butter Coconut Cookies
Double the recipe and give away for any holiday! Or bring to a party or potluck–so good.
Vegan Coconut Cookies
These Vegan Almond Butter Coconut Cookies? Make and give away to a neighbor, hair stylist, gas attendant, or mail them to your long distance best friend. So many options :)
Did you know you can buy dairy-free chocolate chips?
All you need are these ingredients:
Flax
Gluten free flour and gluten free oats
Coconut flakes
Butter
Avocado oil + coconut butter
Vanilla + cinnamon
Coconut sugar
Maple syrup
Baking soda + baking powder
Vegan Chocolate chips

RE Navigating tips
A few navigating tips to share about my blog today.
Did you know that this hour glass on the upper right side of my blog is my "search" button?

Add in any key words there, like banana walnut, or tulips, or intentional (if you're wanting inspiration on intentional living or hospitality).
And did you know that if you hit my Reluctant Entertainer logo (upper left), it always brings you back to my HOME page?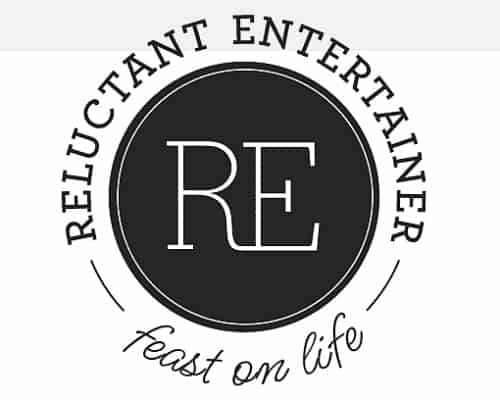 As I mentioned before, I share a lot about my daily going-ons (and a LOT about where we live and our Whoodle, Alder), on my Instagram Story. (Oh, and I posted Abby's latest violin recital last night.)
See the "ring" around the circle around my face on in my Instagram bio? If you click that, you'll see a 24 hour story (and then it goes away). If there is no ring, then there is no story.
Instagram stories are my all-time favorite, because I think it really shows the personality of the person sharing! Remember you can find me on Instagram here: @ReluctantEntertainer
By the way, I'd love to have you "like" my RE Facebook page if you are interested! :)
Lastly, if you love Pinterest like I do, here's my RE Pinterest page you can join. Every post on RE is pinned to this page, so you can follow, and then pin to your own boards, if you want to possibly make the recipe down the road.
Happy day to you!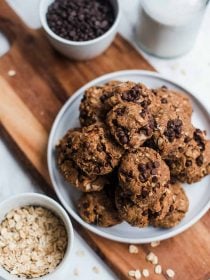 Get the Recipe: Vegan Almond Butter Coconut Cookies
These cookies are high in healthy fats, which means they are filling (honestly they could probably be eaten for breakfast if need be! Although I haven't tried it with real eggs, I'm sure you can use two eggs instead of flax :)
Ingredients
2 Tbsp. flax
5 Tbsp. water
1 cup gluten free flour
1 1/2 cup gluten free oats
1 cup coconut flakes
3/4 cup almond butter
2 Tbsp. avocado oil
1/4 cup coconut butter
1 tsp. vanilla
3 tsp. cinnamon
1/2 cup coconut sugar
2 Tbsp. maple syrup
1 tsp. baking soda
1 tsp. baking powder
2/3 cup vegan chocolate chips
Instructions
Preheat oven to 350 degrees.

In a small bowl, combine flax and warm water. Stir together until the mixture thickens slightly—this is an egg substitute!

In the microwave, melt the coconut butter until almost liquid. Then place in medium bowl along with avocado oil, almond butter, flax mixture, vanilla, and maple syrup. Mix ingredients together until smooth.

In separate bowl, combine flour, oats, coconut flakes, cinnamon, coconut sugar, baking powder, and baking soda—mix together. Add wet ingredients to dry and mix together, making sure to get all of the dry ingredients from the bottom of the bowl. Finally, add the chocolate chips.

Roll dough into 2-3 inch balls and place on a nonstick baking sheet. Place in oven for 15-18 minutes.

When time is up, remove from oven and allow to cool for 5 minutes, then enjoy!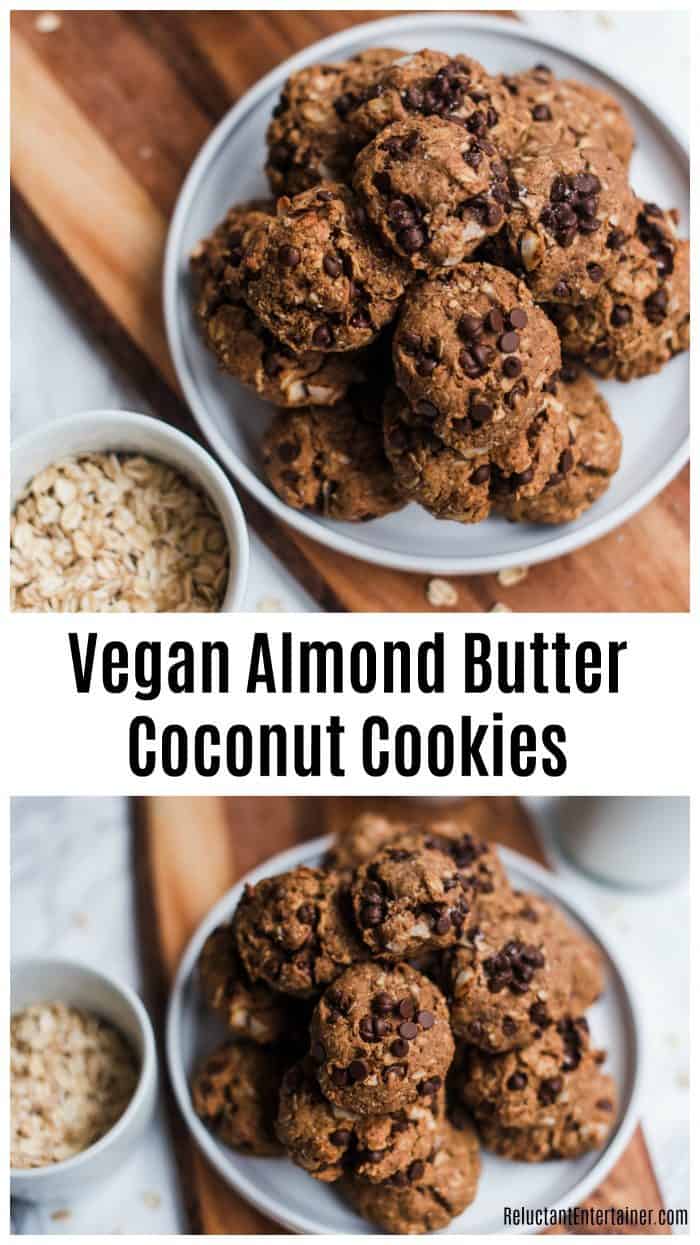 Hello and welcome to my home and table!
I'm Sandy—lover of food, family, cooking, THE BIG BOARD, travel, and bringing people together. Through great recipes and connection around the table, we become better, stronger, and more courageous people. Feasting on Life is real, and every time we do it, we grow a little more. Read more...