Sisters Making Chocolate Covered Strawberries
Sisters Making Chocolate Covered Strawberries is a fun activity and a great way to celebrate Valentine's Day and Spring! With two easy ingredients, sprinkle with Sea salt for the finishing touch! Along with a red roses tablescape, this post has been updated with new text and photography!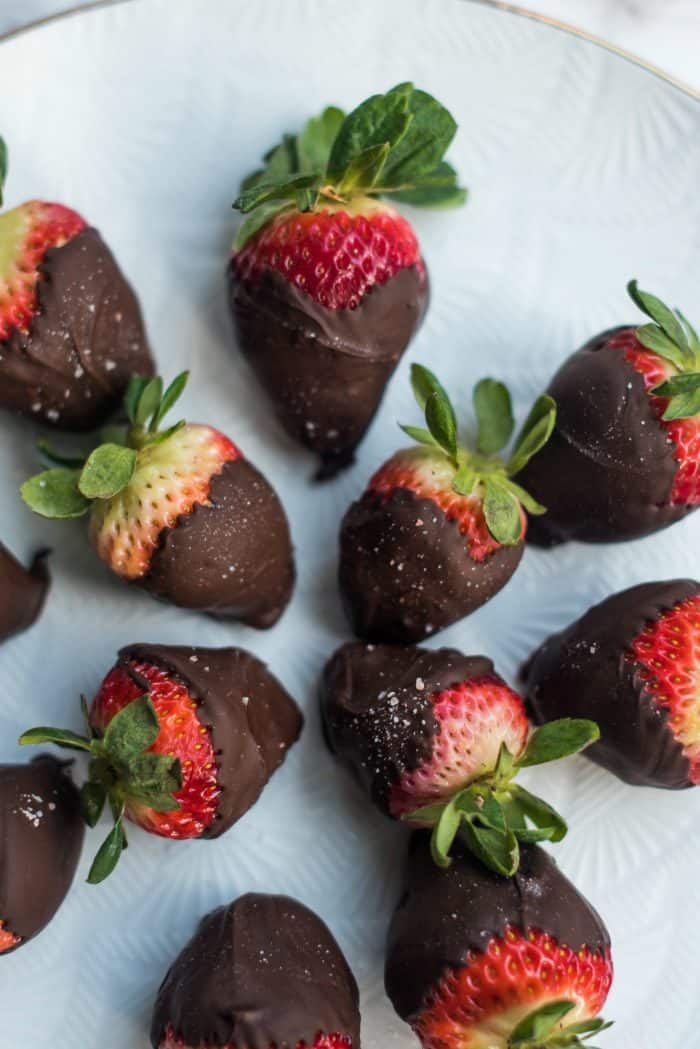 Making Chocolate Covered Strawberries with sisters is a great way to celebrate Valentine's Day or Spring! Since we just returned from a sweet "sister trip," strawberries are on my mind. :)
When our Mom left us girls 20 years ago, after a long bout of cancer, it has given us a reason to celebrate and to prioritize time together as sisters, exactly the way Mom would have wanted it to be. Which is why we love to be together every chance we can. (Stay tuned for our Palm Springs trip/post coming soon!)
This post originated 5 years years ago, when Di showed us how to make Chocolate Covered Strawberries. For Spring, you may also want to try my Strawberry Cream Shortbread Dessert (serves a large group!)
Set the table
Today, in honor of my sisters and mom, I set the table with beautiful red roses in the gorgeous outdoors here in Bend, and added new Chocolate Covered Strawberries photography!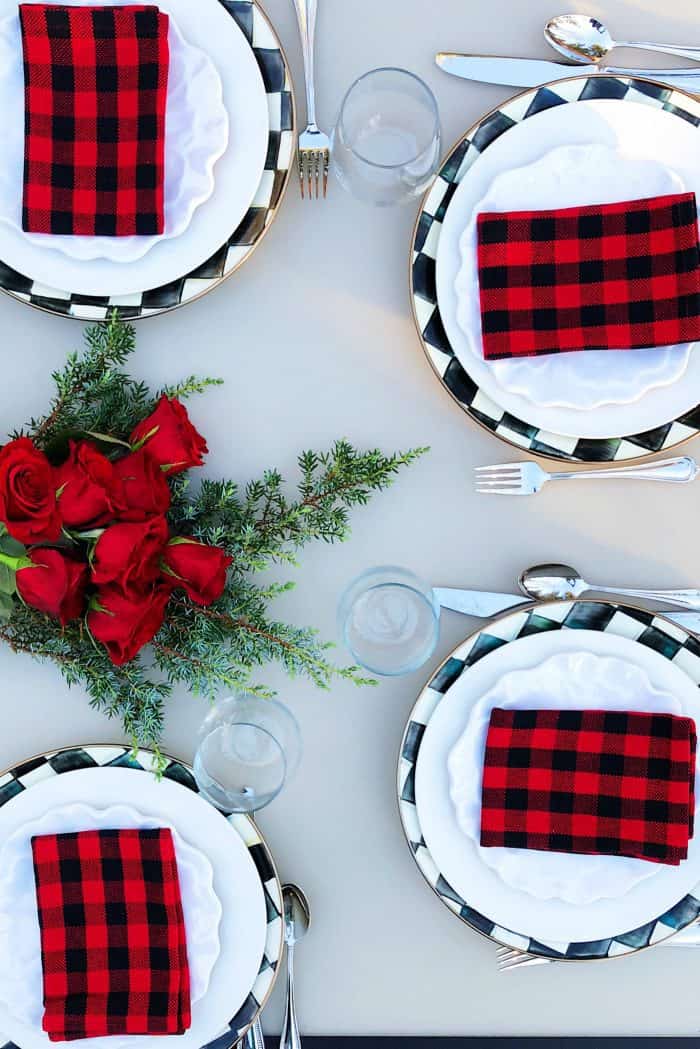 Whole Foods Bend delivered beautiful roses to my door this week for Valentine's Day! Lucky girl!
So of course I set a pretty table!
-MacKenzie-Childs chargers (Courtly Check pattern).
-White Peony Q Squared salad plates.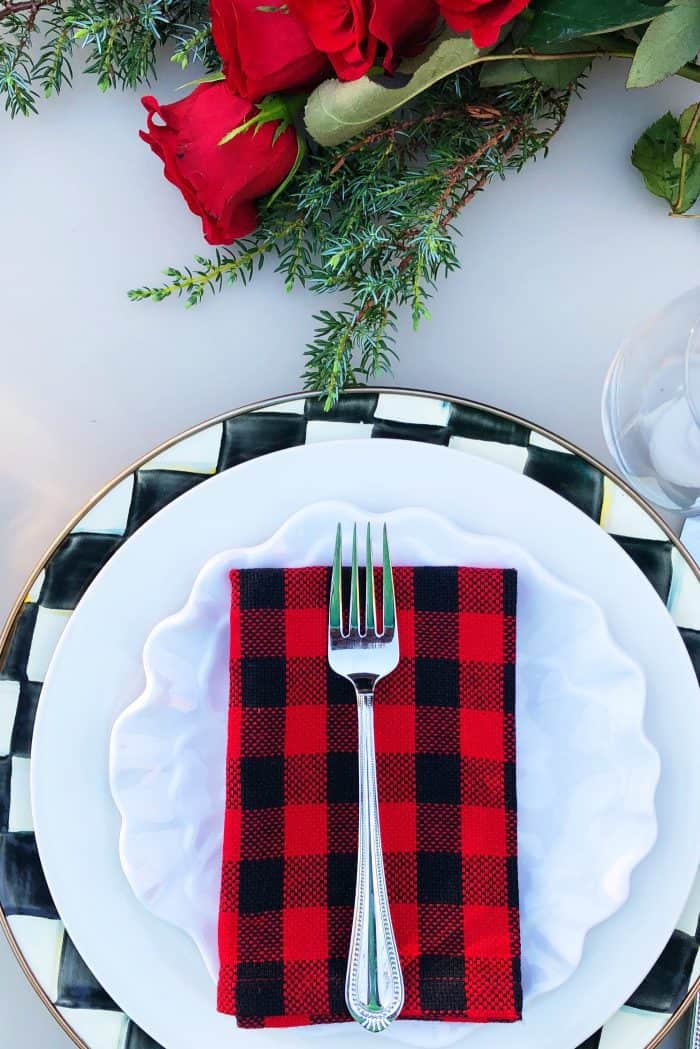 Set the table for 4, for Mom and her girls.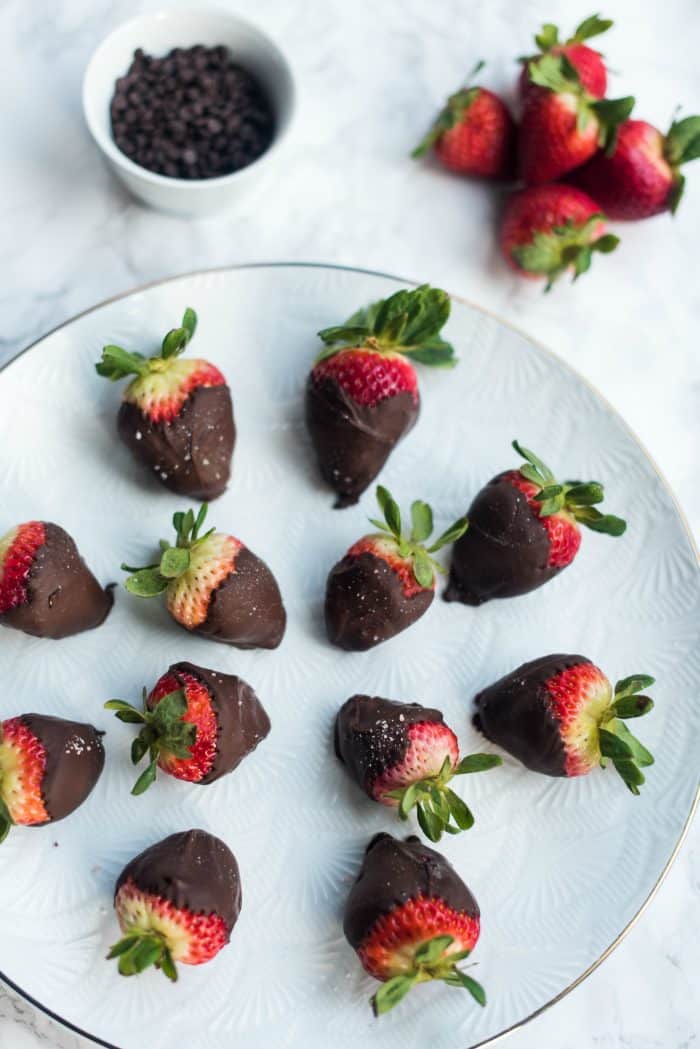 Making Chocolate Covered Strawberries
Delicious for any holiday, but specifally Valentine's Day, Easter, Mother's Day, the recipe's pretty simple, and who doesn't love a chocolate dipped strawberry?
2 tips to share if your chocolate clumps together:

1. Microwave chocolate 30 seconds at a time and stir, stir, stir for glossiness.

2. Strawberries should not be stored in refrigerator longer than 1 hour, as condensation drops may collect on the chocolate.
We dream of Mom to this day, but we have to have the boldness and courage–the belief that it's okay that she is gone, and the hope of seeing her again–to call it beautiful.
I treasure her last letter to my family, and her beautiful handwriting.
We have to celebrate the fact that we can still dream. And we still have each other.
Happy Valentine's Day, Mom! You'll always be our Valentine!
Get the Recipe: Making Chocolate Covered Strawberries with Sisters
If chocolate starts to clump and get thick, microwave the chocolate 30 seconds at a time and stir, stirring for glossiness. Only refrigerate for 15 minutes to harden; if you leave too much longer in the fridge they will weep (get watery).
Ingredients
8 ounces semisweet chocolate, finely chopped
1 pound large strawberries, about 20, washed and dried well
Sea salt
Instructions
Place chocolate in a bowl set over (not in) a saucepan of simmering water. Stir occasionally, until melted, 3 to 5 minutes. Remove from heat.

Line a baking sheet with waxed or parchment paper. One at a time, dip each strawberry in chocolate. Twirl to coat half-way up (or to the stems).

Sprinkle with Sea sat.

Chill the chocolate-dipped strawberries for 15 minutes to set the chocolate. Serve!
More strawberry recipes: Strawberry Rhubarb Crunch [Barefeet in the Kitchen], How to make Strawberry Roses [Spend with Pennies], Strawberry Shortcake Mimosa [Crazy for Crust], Pink Strawberry Cupcakes [RecipeGirl], and Strawberry Honey Brie with Toasted Walnuts [RE].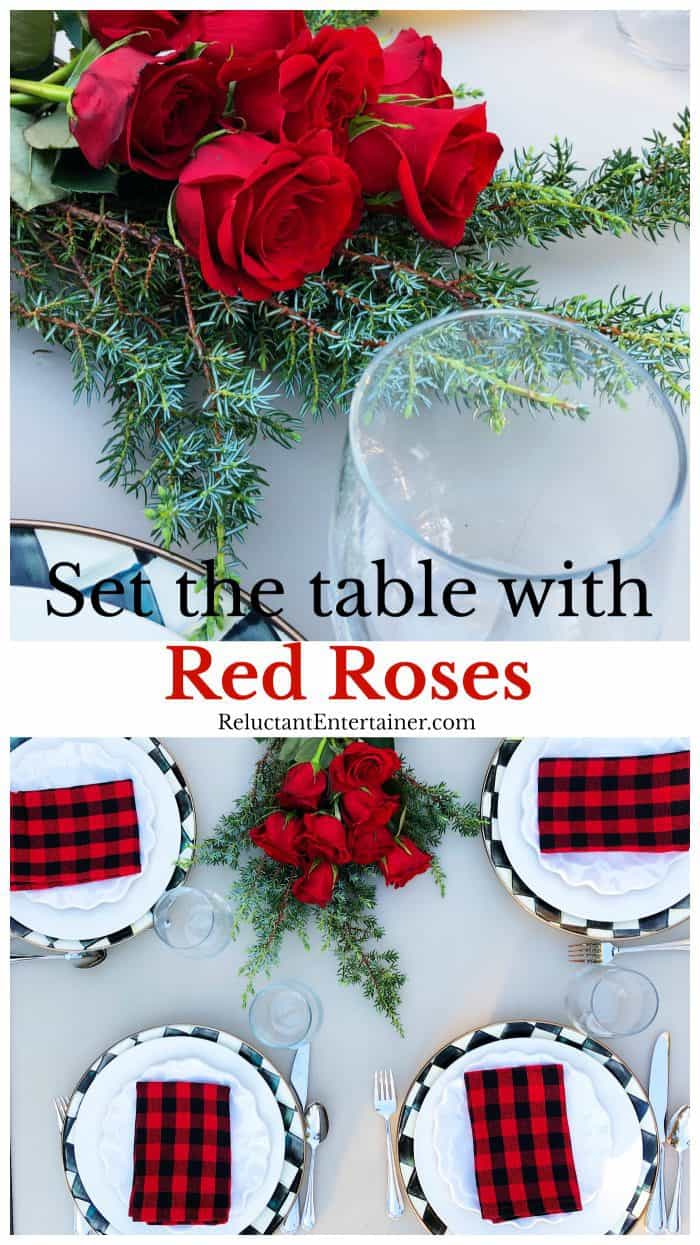 Hello and welcome to my home and table!
I'm Sandy—lover of food, family, cooking, THE BIG BOARD, travel, and bringing people together. Through great recipes and connection around the table, we become better, stronger, and more courageous people. Feasting on Life is real, and every time we do it, we grow a little more. Read more...