Virgin Mimosa Drink For Mother's Day
In honor of Mother's Day and spring and summer season, enjoy this Virgin Mimosa drink for entertaining, garnished with a slice of tangergine.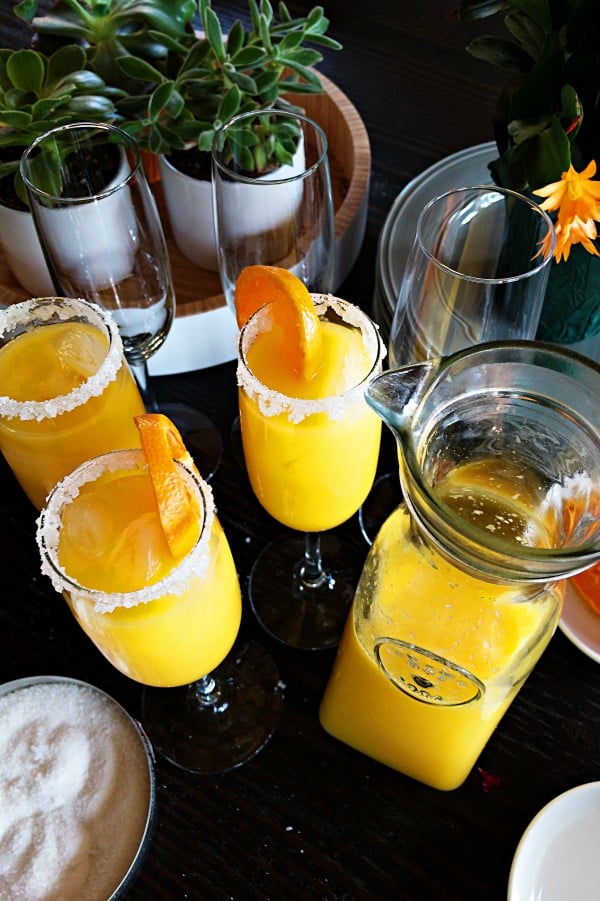 Friends, are you a high-energy, ambitious entertainer? Or are you like me, and you like simple? Hand raised, simple, please. I've updated the photos for this Virgin Mimosa Drink post, just in time for Mother's Day and summer entertaining, if you're planning a party!
Are you a party thrower that loves a ton of food, a mindset that the more people who come, the merrier the time will be?
For me, life is rich and delicious, and I really like a lot of people in our home.  But I've also learned that piling too much on my plate is not always fun. Having gone from entertaining almost every weekend to maybe once a month now, is perfect for me. Throw in a little bit of hospitality here and there, taking a meal, bringing a potluck dish, doing a little something for others.
You really have to figure out what hosting looks like for you and your family, and then do it! Create a style that works for you.
Celebration and being exhuberant is a wonderful thing. And Mother's Day just might be that simple party that you are wanting to host.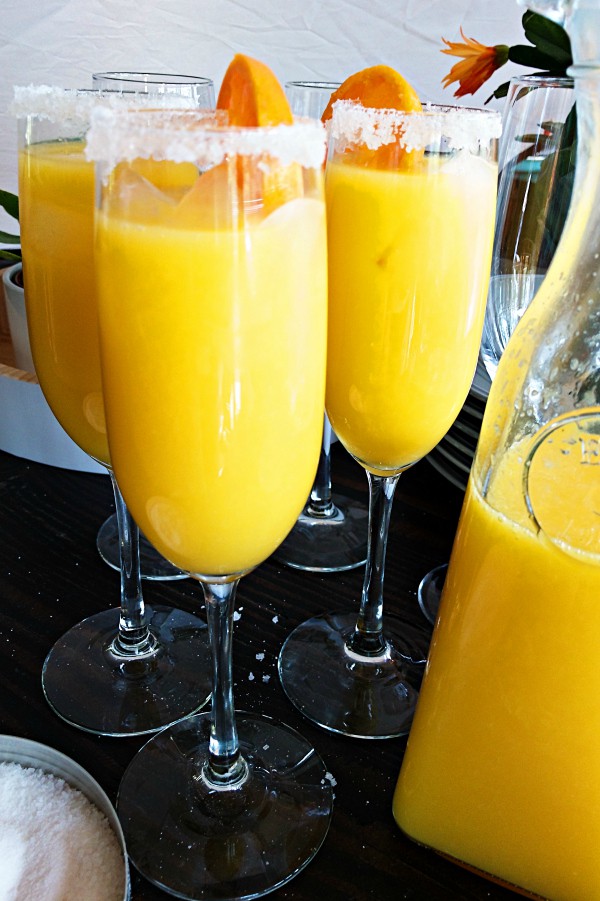 Virgin Mimosa
These Virgin Mimosa drinks are so easy – 3 simple ingredients!
With cocktail rimming sugar!
And serve!
Easy Spring or Summer or Mother's Day Menu
Crustless Quiche (make 2 or double the recipe in a 9×13 pan)
Fruit Salad with Poppyseed Dressing
Cut out a pineapple and serve a 4-ingredient fruit salad
Make-ahead this 5-ingredient Frozen Strawberry Dessert (and put in the freezer)
Buy scones, pastries, or muffins (easy!)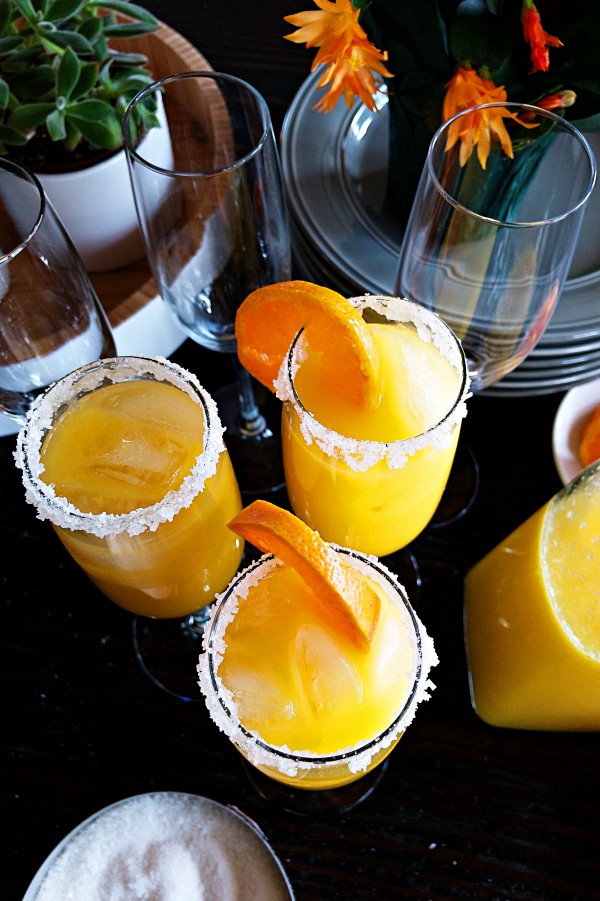 Serve these Virgin Mimosa drinks, that everybody loves!
What are your plans for Mother's Day this year?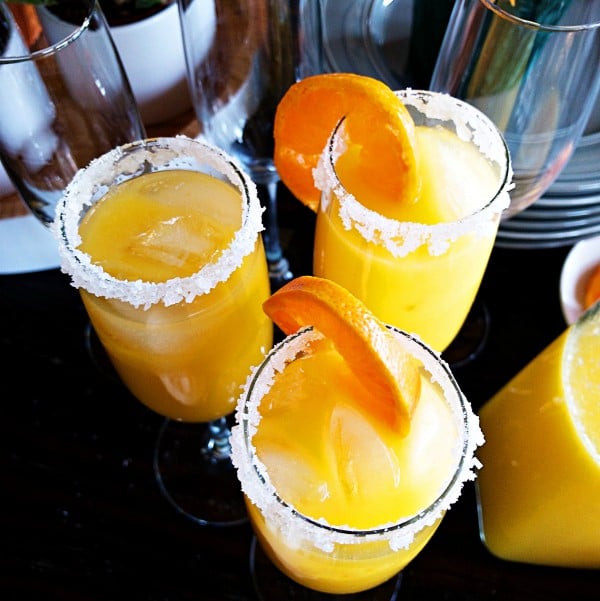 Virgin Mimosa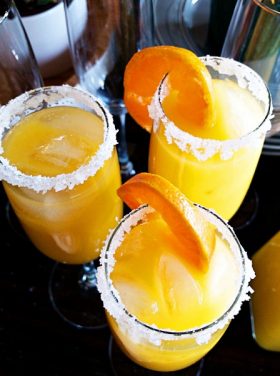 Ingredients:
3/4 part Orange Juice
1/4 part Limeade or Lemonade
Splash of Sprite
Cocktail rimming sugar
Tangerines (for garnish)
Directions:
Mix orange juice, limeade (or lemonade) in a glass. Add a splash of spritzer (or Sprite).
Rim glass with sugar (get the rim wet first, then rub the rim in cocktail sugar).
Pour in the drink, not touching the rim.
Garnish with sliced fruit (or tangerine). Add ice; serve!
All images and text ©
More recipes to try:
Cherry Empanadas [Taste & Tell]
Strawberry Shortcake Mimosa [Crazy for Crust]
Mimosa Popsicles [The Cookie Rookie]
SaveSave