Day 8: When You Feel Like Canceling the Party
Thanks for joining me in my "30 Days of Summer Entertaining" series.
I am so blessed by so many personal emails and comments that come my way. Really, not only are they encouraging to me in keeping up with RE, I know that when readers read the comments, they are inspired, too. Like this recent comment …
Recently, I was entertaining family. The week of the BBQ was not a good week and I did not have the proper time to prep as I had planned. I had wanted a "cutesy" red and white BBQ. I considered canceling the whole thing but thought about the philosophy I've learned from your blog and decided to go ahead with the get together even though it wouldn't be "perfect". I'm SO glad I did. No one even knew my original plan and everyone had a great time.
So many times I have a "grand" idea in my mind of how I want to do something.
I'd say that entertaining for me usually starts with the excitement over who to invite! And then I start planning. But I agree with Sheila, who left me the comment above. My ideas get thwarted usually by busyness and then it's really tempting to cancel the entire dinner. For sure there have been times when I've cancelled for legitimate reasons, but our minds can really play tricks on us when we let "perfectionism" get in the way.
That's why I love my KISS philosophy.
Keep it Simple Sister!
Next time you're tempted to cancel your party, remember to KISS, and then move on to an easier plan.
Do you ever get freaked out after you've "invited," and hen you feel like canceling?
Today is my 20th Anniversary, the best 20 years of my life. I am truly blessed!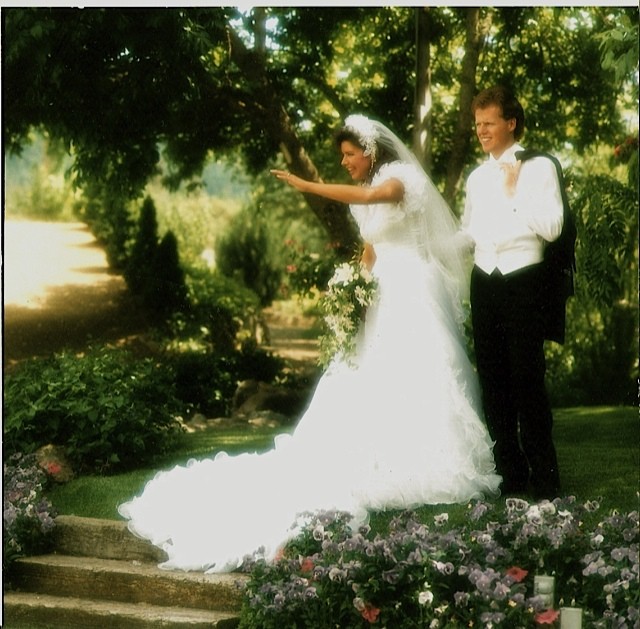 If you've missed the last 7 days of this series, you can catch up now:
Day 1: Summer Entertaining is About the People
Day 2: When Perfect Robs You of Something Good
Day 3: Who To Invite to Dinner
Day 4: Planning the Menu for Outdoor Entertaining
Day 5: Setting the Table Using What You Have
Day 6: Using One Classic Water Glass
Day 7: Napkin Options for Summer Entertaining
Feel free to grab my button and share it with your readers :).

Hello and welcome to my home and table!
I'm Sandy—lover of food, family, cooking, THE BIG BOARD, travel, and bringing people together. Through great recipes and connection around the table, we become better, stronger, and more courageous people. Feasting on Life is real, and every time we do it, we grow a little more. Read more...