Family Supper with Whole Wheat Asparagus and Bacon Wraps
These Whole Wheat Asparagus Bacon Wraps are a delicious appetizer for spring or Easter entertaining!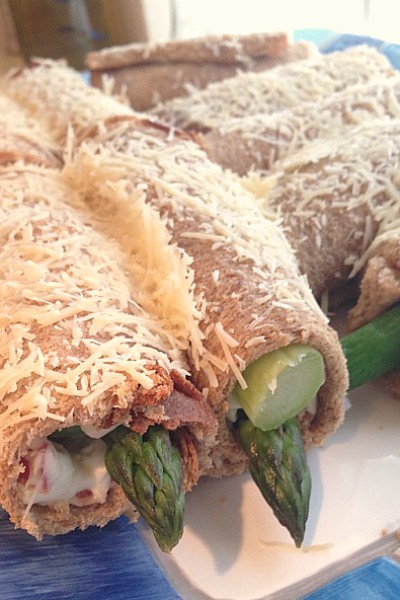 We recently had a family supper at our friends' house, and Jeannie served Whole Wheat Asparagus and Bacon Wraps, a huge hit with our kids! And, I must say, the perfect appetizer for our Easter Feast this year!
When I changed my new blog design tag line to Feast on Life, it came with many meanings.
For our family, one way to "feast on life" is to enjoy a meal with long-time friends. It's hanging around for hours, eating good food, catching up, talking college, school, plans for graduation, the summer, music, relationships, sports.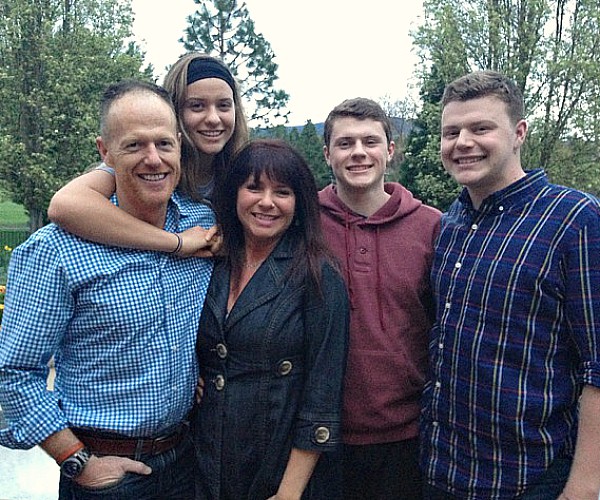 You name it, we get down to the nitty-gritty with our friends Minor and Jeannie.
What makes a family supper special is its effortless balance of the festive and familiar.
Festive.
Jeannie always sets a festive table, no matter what the season. This time her red tulips were bursting in her front yard, so she brought them to the table.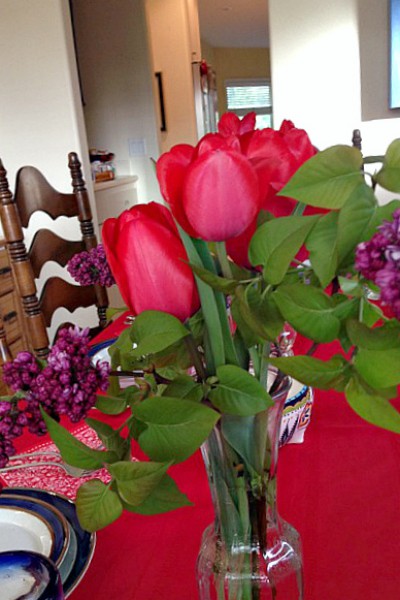 Always with flowers, napkins, her festive dishes in the house that reflects her travels (to over 100 countries).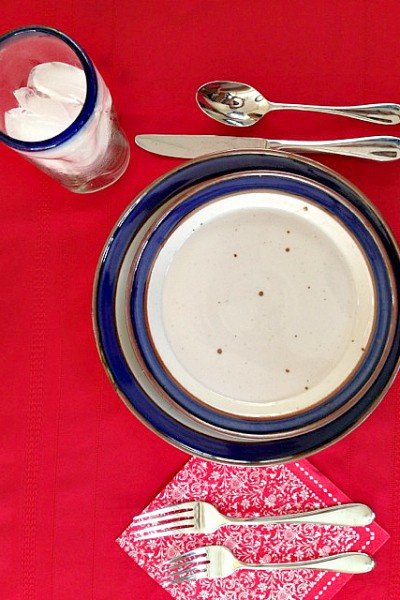 She served the asparagus rolls on this fun platter.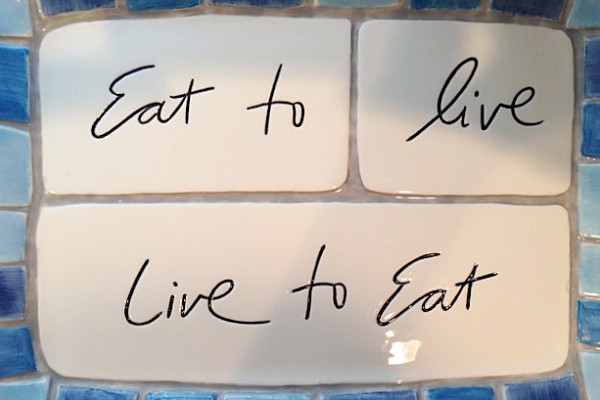 I brought the enchiladas; she made the rest of the dinner.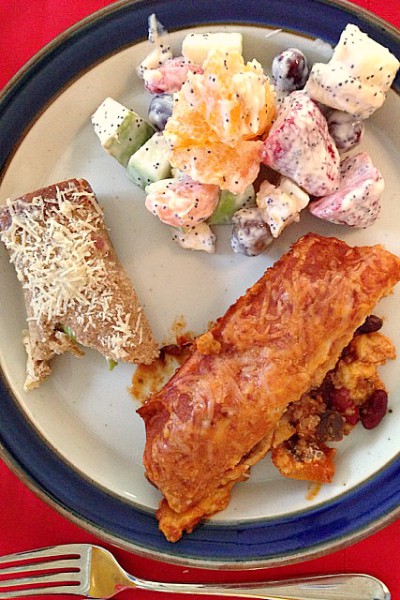 Familiar.
The mood is familiar, just like growing up at "home." It's warm, relaxed, served family style.
There's nothing formal about the occasion, except the "formal" invite, Can you come for supper?
We create a lot of memories at Minor and Jeannie's. They have a flare for meeting people where they are, for loving and connecting, desiring to know you more.
To me, this is what family suppers are all about.
When's the last time you had a family style supper with good friends?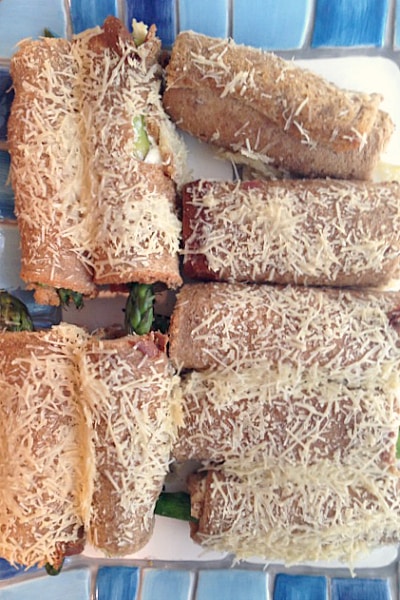 Get the Recipe: Whole Wheat Asparagus and Bacon Wraps
You can use whole wheat or white sandwich bread! Deliious appetizer for asparagus and chives season!
Ingredients
16 fresh asparagus, trimmed (bottoms snapped off)
16 slices whole wheat sandwich bread, crusts removed
1 package, 8 ounces cream cheese, softened
8 bacon strips, cooked and crumbled
2 tablespoons minced chives
1/4 cup butter, melted
3 tablespoons grated Parmesan cheese
Instructions
In a large saucepan, blanch the asparagus by filling with 1/2 inch of water and bring to a boil. Add asparagus; cover and boil for 3 minutes.

Drain and immediately place asparagus in a large bowl filled with ice and water. Leave for about 5 minutes; drain and pat dry. Set aside.

Flatten the slices of bread with a rolling pin.

Combine the cream cheese, bacon and chives; spread 1 tablespoonful on each slice of bread.

Top with an asparagus spear. Roll up tightly; place seam side down on a greased baking sheet.

Brush the roll-ups with butter and sprinkle with Parmesan cheese.

Cut roll-ups in half. Bake at 400° for 10-12 minutes or until lightly browned.
Hello and welcome to my home and table!
I'm Sandy—lover of food, family, cooking, THE BIG BOARD, travel, and bringing people together. Through great recipes and connection around the table, we become better, stronger, and more courageous people. Feasting on Life is real, and every time we do it, we grow a little more. Read more...