Whole Wheat Pasta Edamame Pesto and Peas
Whole Wheat Pasta Edamame Pesto and Peas is a great springy side dish to bring to a party, potluck, or to enjoy as a main dish!
Friends, another yummy pasta dish, Whole Wheat Pasta Edamame Pesto and Peas, if you love edamame like we do! You can freeze it, or buy it fresh.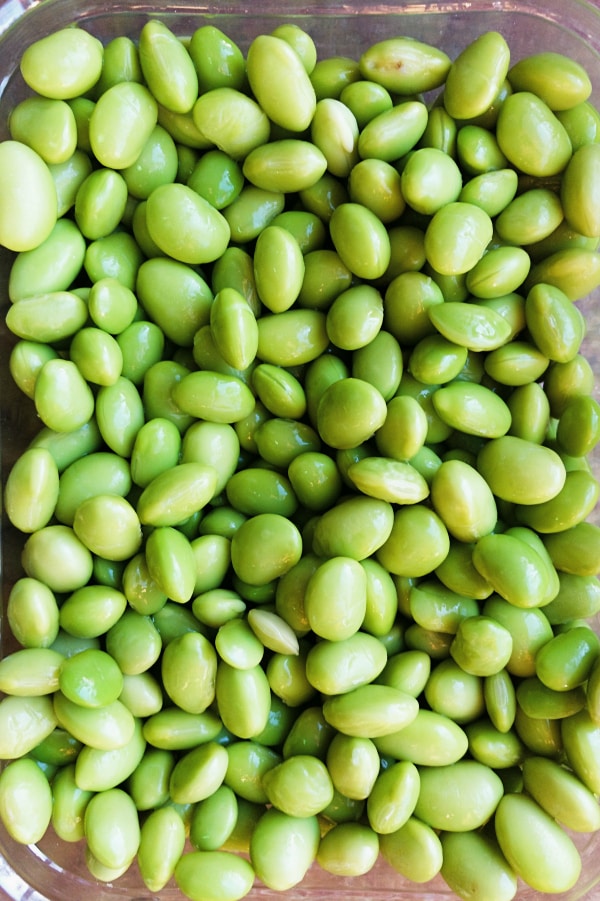 Whole Wheat Pasta Edamame Pesto and Peas
It also has fresh ingredients, like English peas, pesto, and chives! I love chives in springtime, in fact, we will miss them this year from our herb trough garden.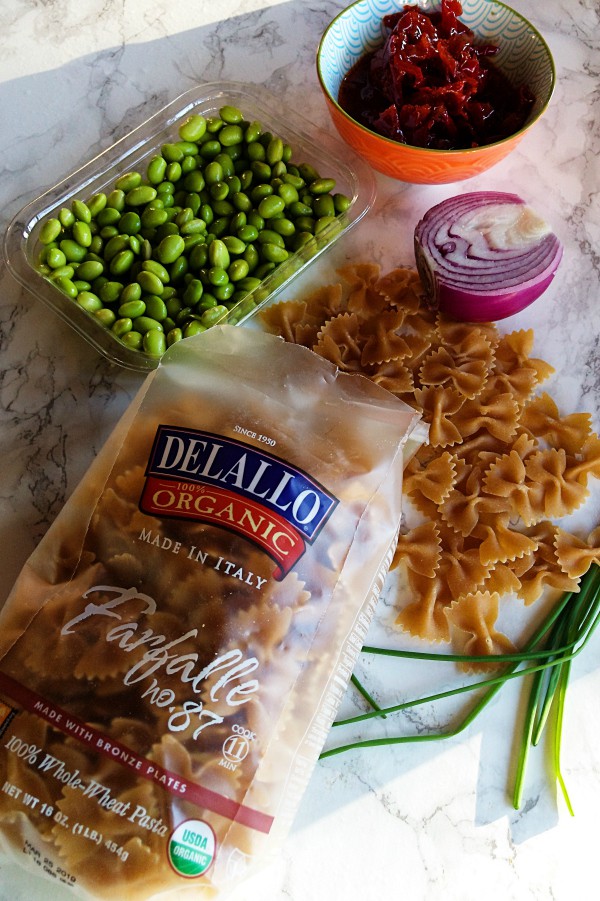 We also eat DeLallo's whole wheat pasta. Did you know that the best pasta is cooked in salt and no oil? Funny, my mom always cooked spaghetti in oil, but I learned a few years back, no oil, just salt!
TIP: Undercook it by a minute or two, and you'll have the perfect pasta.
I've been thinking about conversation, and why some folks are hestitant to host dinners in their home. Being fearful of conversation is common (worrying about what to say, certain topics (like politics or religion, ha!), being private, or not knowing what kind of questions to ask another person.
A good conversationalist
Getting to the heart of conversations is easy … and it's not. It takes discipline to honestly listen, and care about the person sitting next to you! It takes practice! It also takes good listening skills.
Many times in our travels, the people that we've met and dined with along the way, have proven to be endearing, sweet people and become new friends in our lives!
Sometimes it's the things we have in common that draw us to people, and sometimes we have nothing at all in common, but we get drawn into their story, and then we become interested in their life.
I always want to be a good listener, even if I see things differently. Have you ever noticed the person that just belts out what they think, with no tact at all? It's obnoxious, and rude, quite honestly.
Back to hospitality and sharing our hearts. We listen, and sometimes we have to keep our mouths shut, even when we disagree. My husband and I have done this many times. Mouth shut, listen, compassion rises … a relationship is born!
My two-cents for the day!
Enjoy this salad with a friend this week, and enjoy feasting together as a part of a getting to know each other more.
Oh, and serve with a hot loaf of crunchy bread!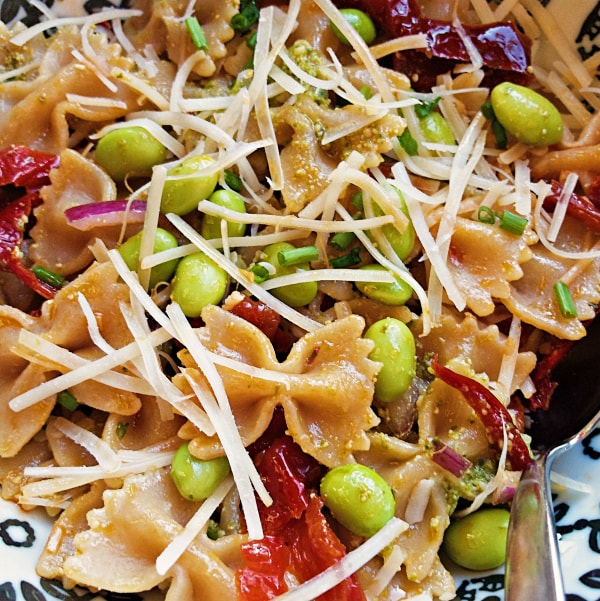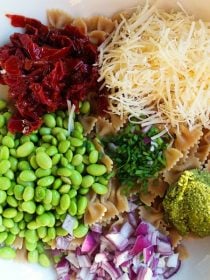 Get the Recipe: Whole Wheat Pasta Edamame Pesto and Peas
Ingredients
1 16 oz. pkg whole wheat bow tie pasta, I used DeLallo Farfalle No. 87
9 oz. almost 2 cups edamame
1/3-1/2 cup pesto, depending on how much dressing you like
6.7 oz. DeLallo sun dried peppers, or tomatoes
1/4 cup diced red onion
Fresh chives
Salt & pepper
1 cup fresh Parmesan cheese
Instructions
Cook pasta according to directions, but 1 minute less than cooking time (el dente). Drain and put in a large bowl.

Add edamame, pesto, sun dried peppers (or tomatoes), in the juice, red onions, fresh chives. Gently mix together. Salt and pepper to taste.

Add fresh Parmesan cheese; mix and serve!
More spring/summer salads:

Hello and welcome to my home and table!
I'm Sandy—lover of food, family, cooking, THE BIG BOARD, travel, and bringing people together. Through great recipes and connection around the table, we become better, stronger, and more courageous people. Feasting on Life is real, and every time we do it, we grow a little more. Read more...