3-Ingredient Peppermint Hot Fudge Bites
Have I told you how happy I am that our family is together this holiday season? Just in time for helping their "Mama" in the kitchen, my boys helped me whip up this tasty dessert today to take to a party. Even college-aged sons can make this – it's so easy! 3-Ingredient Peppermint Hot Fudge Bites made with Pepperidge Farm® Puff Pastry Cups.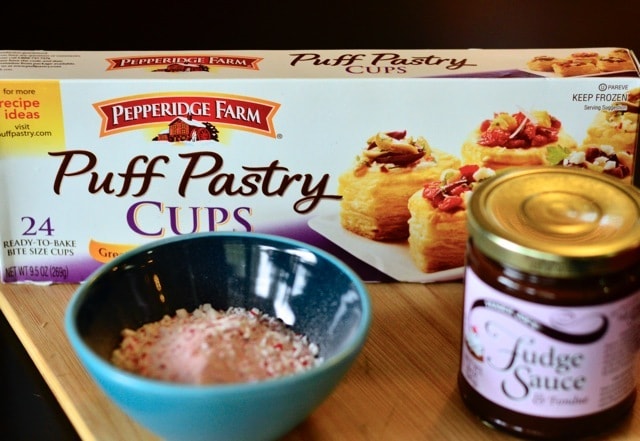 If motherhood has taught me anything, it's that my sons are always willing to lend a hand in the kitchen and to even help with dishes. When I started blogging, my sons were 12 and 14, so for 7 years they've known that words and food and photos and a story are what consume their mother's days. But then they get to reap the benefits, by tasting new recipes and helping in the the kitchen prepare for dinner guests. It's a privilege to raise these 2 young men, and love on them when they come home for college breaks.
On a seasonably cool morning, I was so grateful that they were home, and that they can could step in and help make this simple 3-Ingredient dessert!
Little pastries, so small and perfect for appetizers and desserts.
Bake to perfection, following their easy directions, for 20 minutes.
Lay frozen on the baking pan.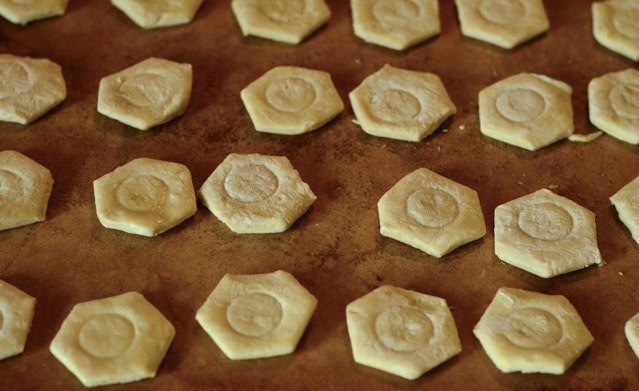 Pull out of the oven when golden brown.
Poke a hole in each shell with the bottom of a wooden spoon.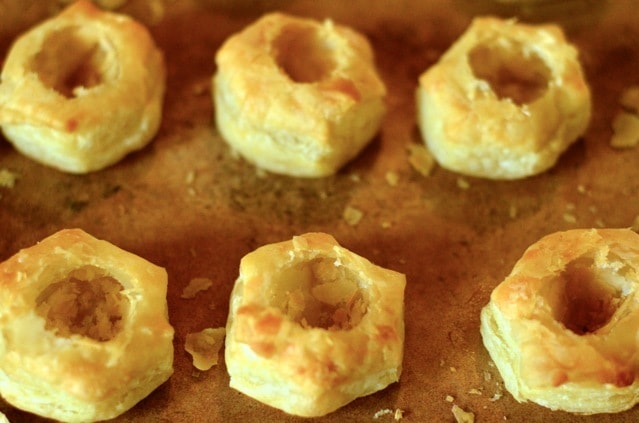 1-2-3 … Now here's the fun part!
Fill with your favorite topping.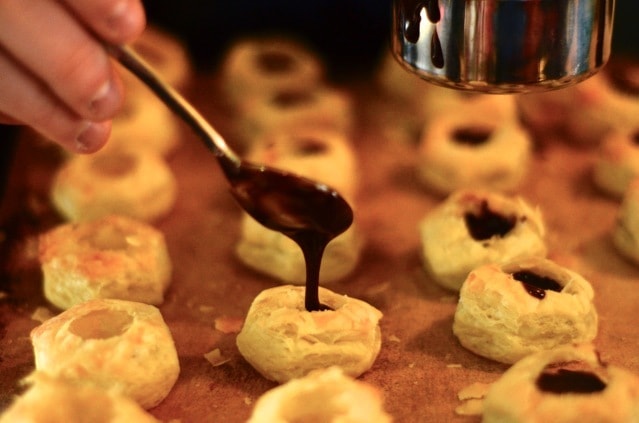 We used a warm fudge, which you can serve the bites warm or at room temp.
Sprinkle a delicious seasonal topping, like peppermint candy, on top.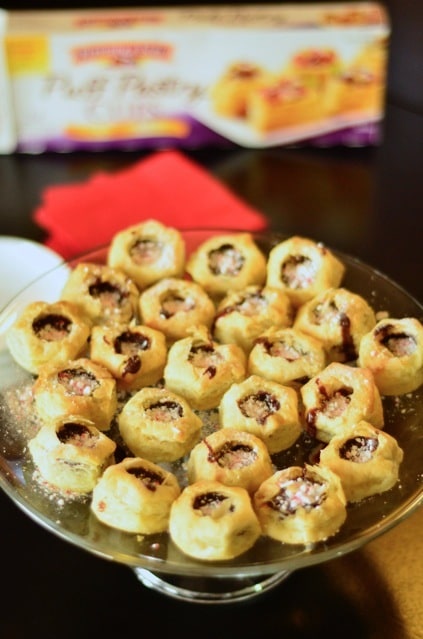 A beautiful platter of little tasty bites, which are really fun to take to parties during the holiday season.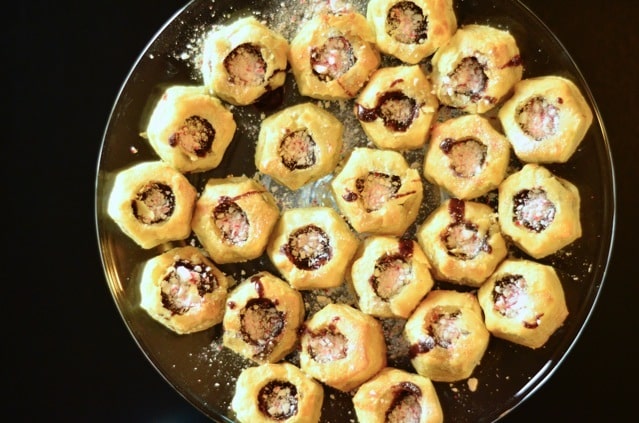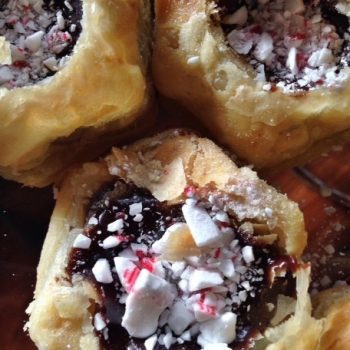 Print Recipe
3-Ingredient Peppermint Hot Fudge Bites
Ingredients
1

jar fudge topping

heated according to jar directions (we used Trader Joe's Fudge Sauce)

1

pkg.

9.5 ounces Pepperidge Farm® Puff Pastry Cups, prepared according to package directions

Several peppermint candy canes

finely crushed
Instructions
Prepare the cups according to the package directions.

Crush candy canes in a Ziploc bag (sealed; use a rolling pin to pound into fine crumbs).

Spoon 1 tablespoon warm fudge topping into each pastry shell.

Top each cup with sprinkled peppermint candy cane.

The pastry shells can be prepared up to 4 hours ahead and kept at room temperature.
As I am partnering with Pepperidge Farm® Puff Pastry for the next few months, you can win a trip to the Pepperidge Farm® Innovation Center in Norwalk, CT for your very own recipe entry!  Read about it, here: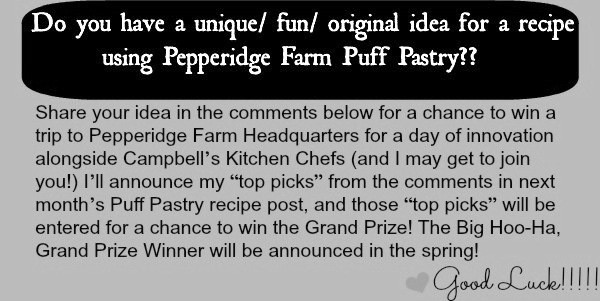 My TOP PICK winner from the last recipe I developed, who came up with a delicious way to use the Puff Pastry products was Ali:

Now it's your turn.
Share with me your simple 3-ingredient dessert recipe using Pepperidge Farm® Puff Pastry for a chance to win a trip to the Pepperidge Farm Headquarters?
Disclosure: I am working with Pepperidge Farm® Puff Pastry, creating recipes using their products as part of their "Puff is the Spark" panel. As always, all opinions are my own.