Baked Peach Almond Brie Appetizer
Are you an introvert or an extrovert? Enjoy this Baked Peach Almond Brie Appetizer and easy tips to help plan your Friendsgiving meal.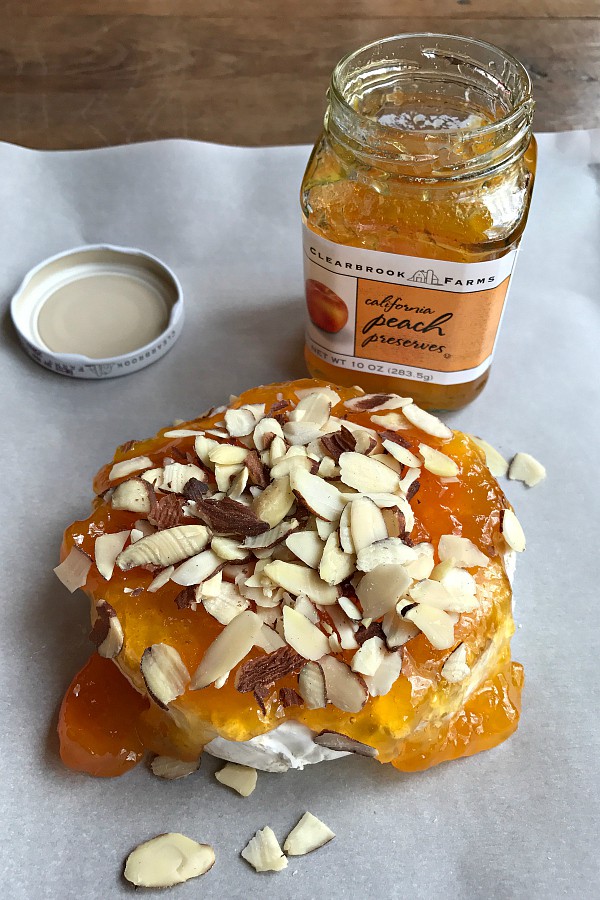 If I lived in my husband's skin, introversion for me would mean living much in constant tension. Because many times, introverts push down the courage to reach out, because it's either scary, overwhelming, or they are constantly fighting the inward pull to retreat and withdraw. Introverts crave time alone, whereas extroverts, say bring on the party!
I do not share my husband's reluctant social tendencies. I run around 90 mph, with great joy, trying to make everyone happy. I take friendships very seriously.
Baked Peach Almond Brie Appetizer
I love to serve this Baked Peach Almond Brie Appetizer with a special cracker, or even Ginger Snap Cookies for a sweeter taste!
If you're looking for a simple appetizer to bring to a party, potluck, or holiday meal, all you need is 3 simple ingredients.
Super easy instructions to prepare (less than 5 minutes), and then to bake (for 10 minutes).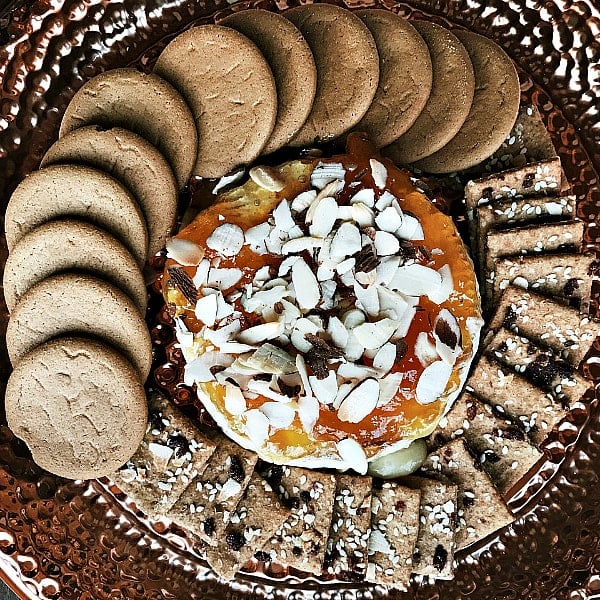 The table is set, baby! Who should we invite over?
STEP 1. Extend yourself. Make the invite.
Now's the time to make that invite! Because next week will be here before you know it.
If you feel unneighborly, and assure yourself that your life is so busy and full, your home is your sanctuary, and that it's perfectly acceptable to retreat into it, that is fine.
I'm just saying that if you can extend yourself a little, that you'll be blessed.
STEP 2. Mix it up. Delegate the menu.
A Friendsgiving party is one time to mix it up! Even though we like to live quiet, private lives, hosting a Friendsgiving party is fun, because everyone brings a dish!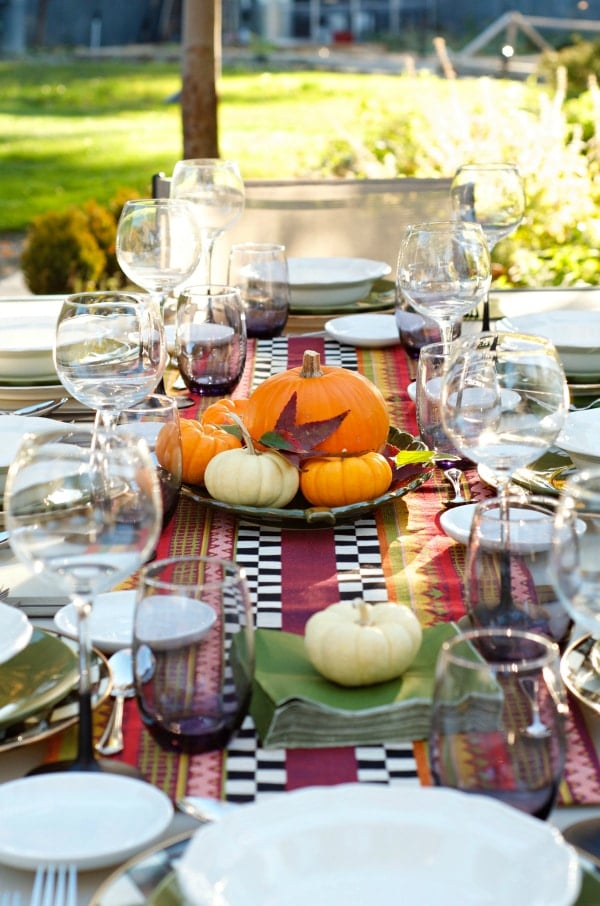 I recently added a new video to my blog, Tuna and Noodles Potluck Dish. It's a REAL hit at the party!
There are no rules with a Friendsgiving party, except one person does need to plan the turkey, home-raised chicken, duck, pork, or Cornish Game Hens (or vegetarian options).
Know how many people are coming, and set the table early.
Make a menu; assign others to bring a dish (side dish, salad, rolls, dessert). Everyone brings a drink or a bottle of wine.
Make the bird. For the moistest turkey (this method works great if you plan to carve the meat in advance and serve on a platter), use an oven bag, and cook the turkey with the breast down.
Make your favorite side dish (or 2).
Set out a variety of drinks, and lots of water. (Everyone will be bringing drinks, too:)
Don't forget the butter, salt & pepper on the table, and the cranberry sauce.
STEP 3. See things in a new light.
Friends, after spending a large chunk of time with new friends and neighbors, you'll start to see them differently. Like maybe for the first time, ever!
You'll find yourself caring more, loving more, and wanting to do it again (even though it may be exhausting for the introvert).
What better place to let the love mission begin, than around our tables!
Even for the reluctant introverts!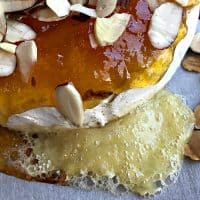 Print Recipe
Baked Peach Almond Brie Appetizer
Ingredients
1

round

8 ounce Brie cheese

1/2

cup

peach preserves

1/8

cup

sliced toasted almonds

Crackers or Ginger Snaps cookies
Instructions
Preheat oven to 400 degrees.

Line a small baking sheet with parchment paper. Remove the wrapper from the cheese and place on the sheet. Spread the top of the brie with jam; sprinkle with almonds.

Bake 10-12 minutes until cheese melts, and the brie becomes very soft.

Let sit for about 5 minutes; serve with crackers, grapes, or Ginger Snaps cookies!


SaveSave