Greeting Dinner Guests and Baked Teriyaki Chicken Tenders
These Baked Teriyaki Chicken Tenders are sweet, tender, and delicious for any weeknight meal.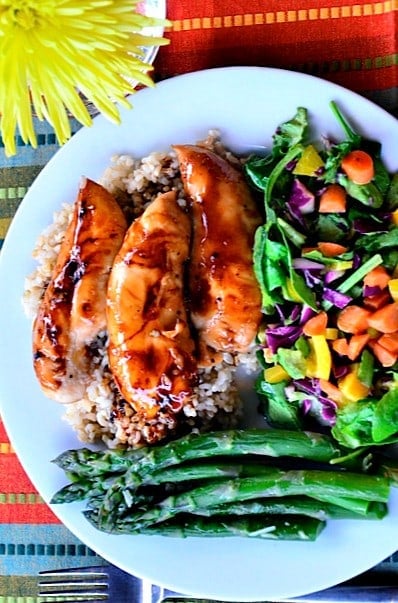 When the doorbell rings, and hopefully I'm ready (I hate it when company comes and I'm still in the bedroom getting dressed!), I love to greet our guests at the front door. Sometimes though, I'm running behind. :( Do you ever run behind when people are coming over for dinner, and you keep looking at the clock? Story of my life! Here are some tips that can help you get the party started, when you're feeling a few steps behind:
1. Ask the kids to greet the guests at the front door and invite them in. That will give you a few more minutes to get ready. 2. Greet your guests and invite them into your kitchen. Give them a small job to do. 3. Bring the guests into your kitchen, offer them a drink and a stool, and get the conversation going while they watch you finish up your duties. 4. Usher your guests into the back yard, with a drink, and tell them to feel free to relax or wander around the garden area.
For sure you don't want to leave your guests standing at the front door. And for sure you don't want to hide out in the kitchen while they are waiting for the "party" to get stared.
One easy recipe that I want to share with you, I made for my family a few weeks ago. It was really yummy, and super duper easy.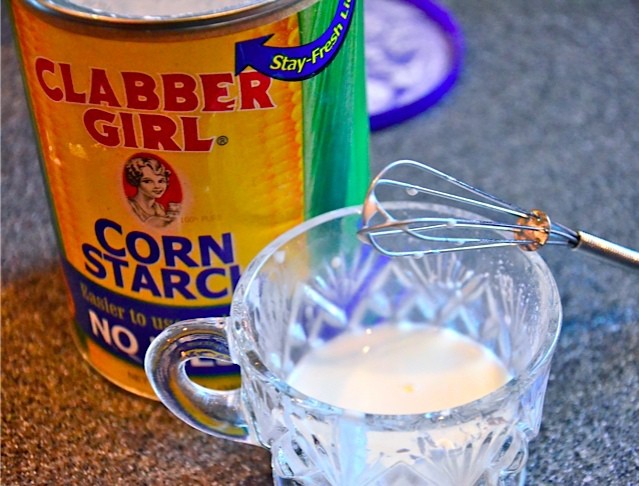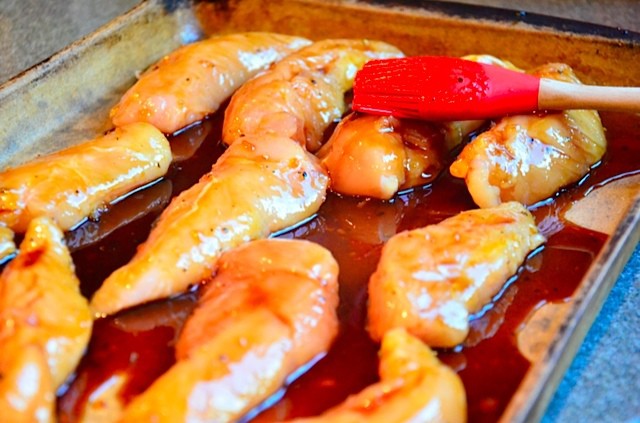 It's a recipe you can make up ahead of time and pop in the oven as your guests are mingling over appetizers and drinks! Enjoy.
Do you prefer to have everything done ahead of time, or you don't mind cooking and talking with your guests at the same time?
Baked Teriyaki Chicken Tenders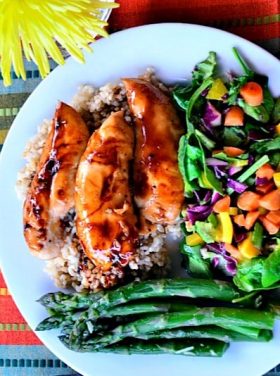 Ingredients:
2 Tbsp. cornstarch
2 Tbsp. cold water
1 cup sugar
1 cup soy sauce
1/2 cup cider vinegar
3-4 cloves garlic, finely chopped
1 1/2 tsp. ground ginger (fresh is good, too)
1/2 tsp. white pepper
24 chicken tenders
Directions:
Preheat oven to 425 degrees.
Whisk together the cornstarch and cold water; add in the sugar, soy sauce, vinegar, garlic, ginger, and white black pepper. Heat in a small saucepan over low heat. Let simmer; stirring frequently until sauce thickens and comes to a boil.
Wash and pat dry chicken pieces. Place on a sprayed baking sheet. Brush the chicken with the sauce and turn the chicken tenders over; brush again.
Bake for 30 minutes; turn the pieces over and bake another 10-15 minutes, or until done.
Brush the chicken pieces with the sauce every 10 minutes.
Serve with rice.
All images and text ©Sandy Coughlin for Reluctant Entertainer.