Cinco de Mayo Easy Fish Tacos
Cinco de Mayo Easy Fish Tacos for easy entertaining or a weeknight meal!
If you're one to step out, make the invitation, and then you find yourself stressed – remember that hospitality is not about perfection. It's about sharing your home, and creating space for others to enjoy themselves. Of course, the conversation is the icing on the cake, my favorite part of the time together.
Find a way that suits your lifestyle and allows connection, and learn to ENJOY, instead of stressing out.
Easy Fish Tacos
One easy recipe to serve is fish tacos!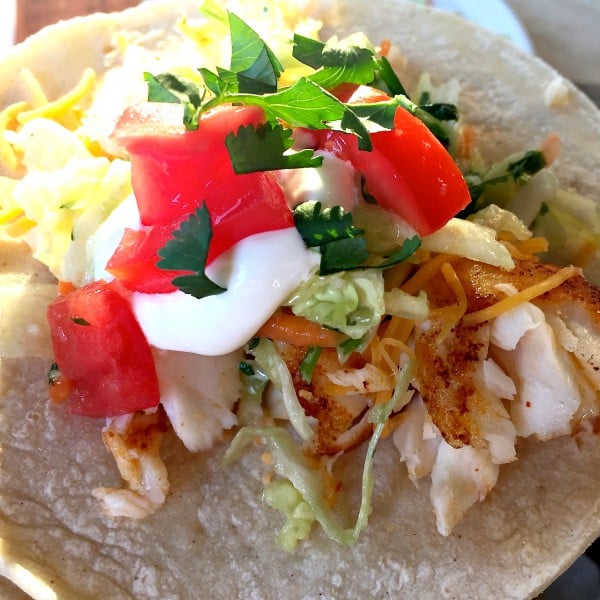 These Easy Fish Tacos today are also a fun idea if you are thinking of hosting for Cinco de Mayo this year.
Party ideas
Here are some fun post ideas that I've shared on RE in the past:
Mexican Flan Cake (with easy centerpiece idea)
Vegetarian Blender Tortilla Soup
Budget Cinco de Mayo Party with Boneless Lime Chicken Thighs
My secret to being able to feed lots of visitors (without spending a ton) is to keep it really simple. Which often translates into me making the main dish (tacos and toppings), and having my guests bring the rest!
If you don't want to serve tacos, you can serve quinoa or rice bowls, soups, salads, or make a one-pot dish or two!
Sometimes when I'm cooking salmon, I like to make enough so I know I'll have a plentiful supply of leftovers. Then it's easy to whip up a plate of fish tacos another day!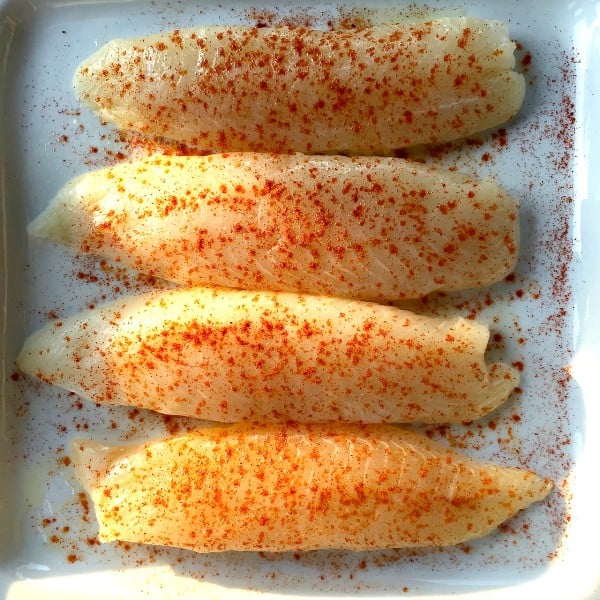 Or, you can use snapper, rock fish, or tilapia.
Besides the usual taco toppings, don't forget to try this SLAW dip recipe– it's divine!
Happy Monday, Friends!
Get the Recipe: Easy Fish Tacos
Bake the salmon, rock fish, snapper, or tilapia for these Cinco de Mayo Easy Fish Tacos!
Ingredients
1-2 teaspoons chipotle chile powder
1 pound skinless salmon, rock fish, snapper, or tilapia fillet, cut into 4 pieces
2 teaspoons olive oil
8 corn tortillas
Salt
Lime wedges
Your favorite toppings: tomatoes, sour cream, salsa, cilantro, and slaw dip (salad)
Instructions
Preheat the oven to 350°.

Rub each piece of salmon with 1 teaspoon of the olive oil and dust with the chipotle powder. Let stand for 5 minutes.

Wrap the tortillas in foil and bake for about 8 minutes, until they are softened and heated through. Or, wrap in moistened paper towels and microwave for about 1 minute.

Meanwhile, heat a grill pan. Season the salmon with salt, and grill over high heat until browned, about 3 minutes per side. Squeeze fresh lime juice over the cooked salmon.

While the salmon is cooking, prepare the other toppings: Tomatoes, sour cream, salsa, cilantro, and Mexican Slaw (optional)

Gently break each piece of salmon into large chunks, and evenly lay the salmon chunks on the tortillas, adding your favorite toppings.

Serve with a slice of lime!

Hello and welcome to my home and table!
I'm Sandy—lover of food, family, cooking, THE BIG BOARD, travel, and bringing people together. Through great recipes and connection around the table, we become better, stronger, and more courageous people. Feasting on Life is real, and every time we do it, we grow a little more. Read more...