Circle of Grace with Fried Eggs in Pepper Rings
This past weekend was so wonderful, in so many ways. We were able to spend Friday night with dear friends, and when we got back to our house – the boys were home from college.
Can anything be more joyful? Happy sons who love coming home. We are blessed! Hugs, kisses, finding the pets, jumping in the pool, checking out what's cooking on the stove …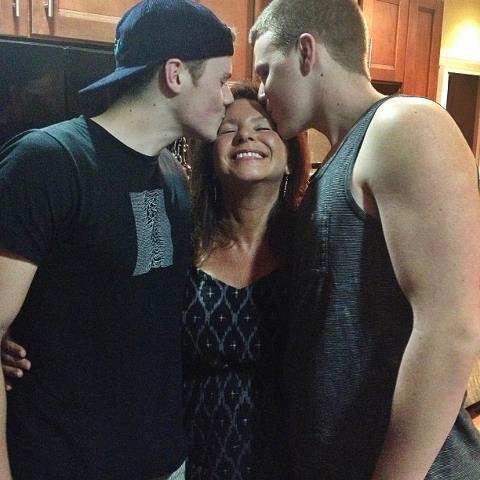 Today, as I think back to this past weekend, I'm thankful for the women in my life who've mothered me these past 16 years.
Each has given me such a variety of experiences and knowledge that has worked together to help me parent my 3 children. We do learn from one another. I continue to learn. This act of mothering is sacred work, a job I cannot take lightly.
For me, it's about grace. A daily lesson learned as a mother that when I fail, because things will never be perfect, I try again. I start the day by finding this grace in my quiet time. My friends help me see this, too, because those of us with kids are all in this motherhood journey together – no matter our ages.
Saturday was a new day. I love the freshness of a new day.
Our family went on an adventure to the Oregon coast with another family, but first, inspired by a beautiful picture I saw in Rachael Ray's recent magazine, I whipped up a yummy breakfast for the family.
It's one of the prettiest way to cook eggs or to serve to your guests! I think this will be a new summer favorite of mine.
Eggs in Pepper Rings
2 large peppers
10-12 eggs
Salt and pepper
Take a couple of large bell peppers, cutting horizontally and removing any seeds, and place the rings on a hot grill.
I used pasteurized organic butter and lightly sautéed one side first, then flipped each ring over, cracking an egg in each center.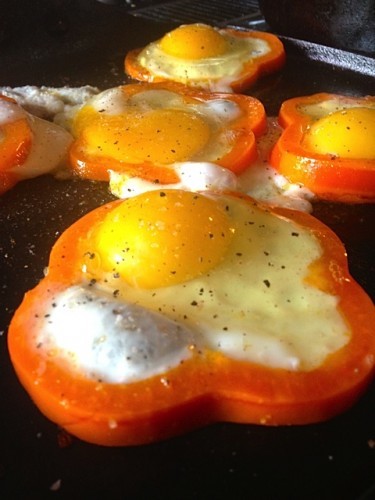 Fry the egg ring (over medium-low heat). Lightly salt and pepper.
You can cook on one side for about 5-8 minutes, or like I did, flip it over for a couple of minutes.
We served it with some homemade potatoes and tofu sausage.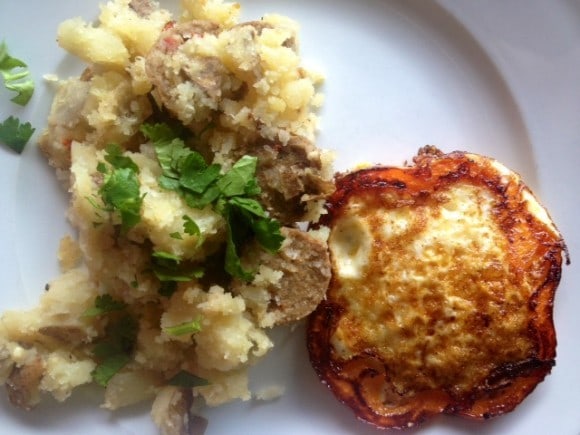 Nice and healthy! A great way to start off the day.
Our journey on Saturday took us to Cape Blanco State Park. It was a stunning day.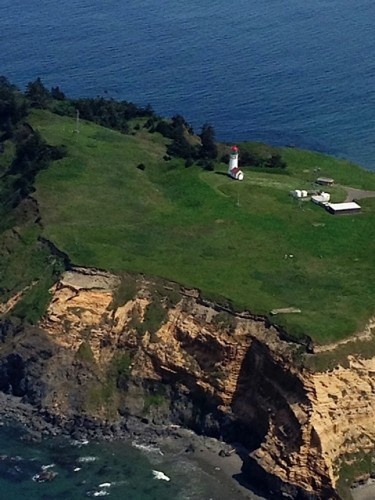 A great way to spend time with the family.
Oregon really is one of the prettiest states, and here you can see why!
I spent the day with a mom who is one of the best moms I know. The love she has for her kids, grandkids, and people in her life gushes from her. It's so inspiring and real, it's almost tangible.
I say almost, because it's then my job to take what I've learned from her, and to apply it to my life.
It's a circle of grace.
Beautiful and free.
What touched you the most about Mother's Day weekend?