Holiday White Chili Bean Queso Dip
Scoop out a small pumpkin and serve this Holiday White Chili Bean Queso Dip with your favorite chips, veggies, or crackers for your next party!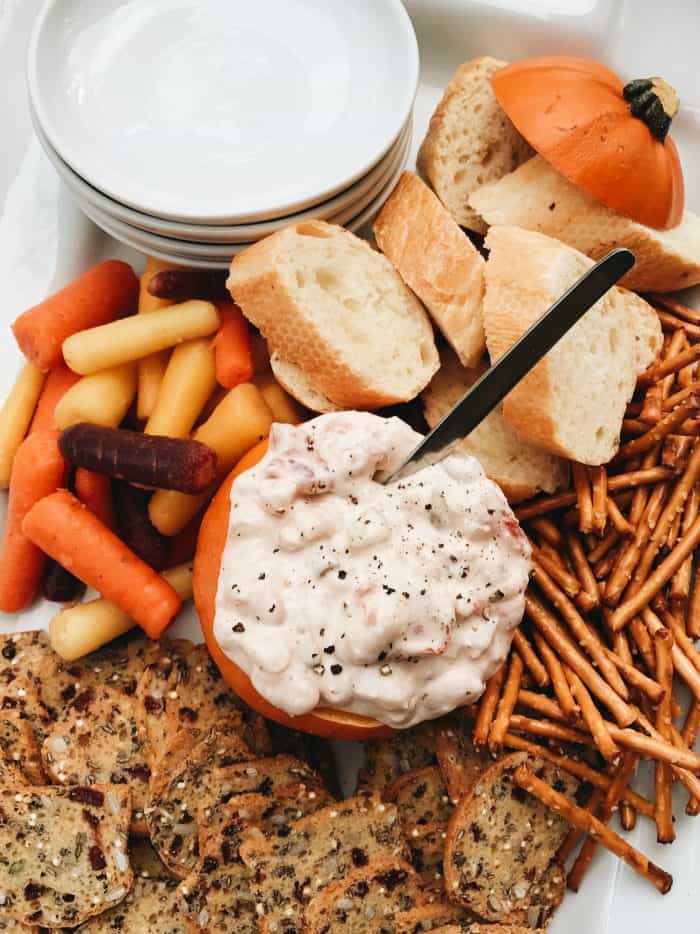 Friends, are you looking for fun ways to serve fall dip recipes?
How about scooping out the middle of a pumpkin and serving this Holiday White Chili Bean Queso Dip (or Pumpkin Cream Cheese Dip), or making a giant charcuterie board, or stuffed pumpkin goat cheese peppers (recipe coming soon!)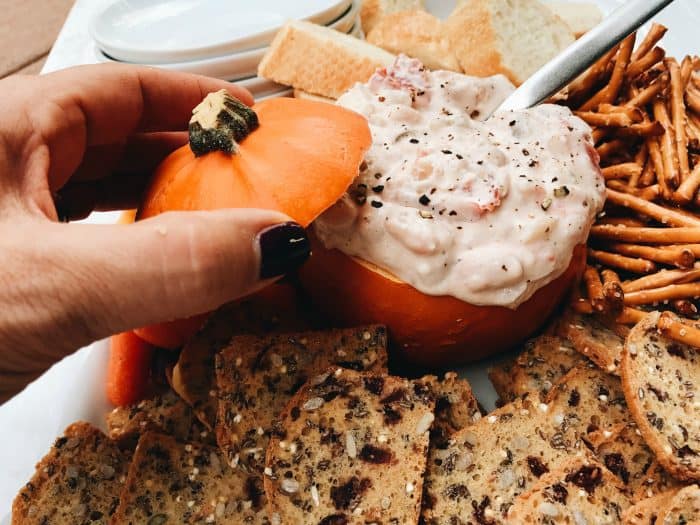 Let's talk hospitality today.
I think we sometimes get in a rut, having the same people over. Or, the only time we host is for farmily. I'd love to challenge you today to try something new. Start off small, if that is easier for you, and invite a co-worker or neighbor. Someone you don't know so well, or who is even in another generation or season of life than you are.
Start where you are, at home, and look around. Or, how about opening your heart and home, beyond a meal? I promise, your life will become fuller, richer, and more meaningful!
We've challenged ourselves, having moved to a new town, and it's been very rewarding this past year for our family.
Hospitality is not just a gift for a few people, we're all called to it, to be intentional and to pracitice it.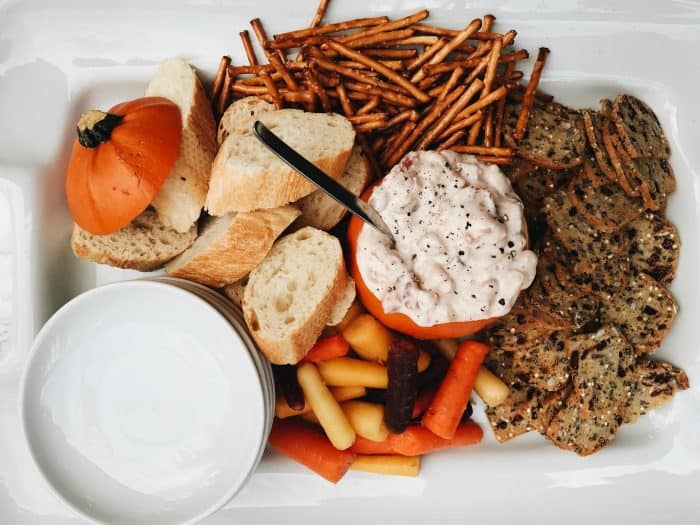 It may not come naturally for you, but you can stretch yourself and learn easy tips for how to do it.
Once I started thinking about hospitality differently, as in it's not something to check off my list, but something that makes my soul stronger, I really became more joyful about it.
Before you know it, it will become a way of life.
Holiday White Chili Bean Queso Dip
With harvest and fall recipes everywhere we look, today I'm sharing one of my favorite Bush's Beans dips: White Chili Bean Queso, from Bush's Beans. (Ha Ha, above pic, the life of a food blogger!)
Scoop out a pumpkin. Add the dip. Surround it with pretzels, crackers, and yummy crackers!
Serve at home, or bring to a party!
Festive and DELISH!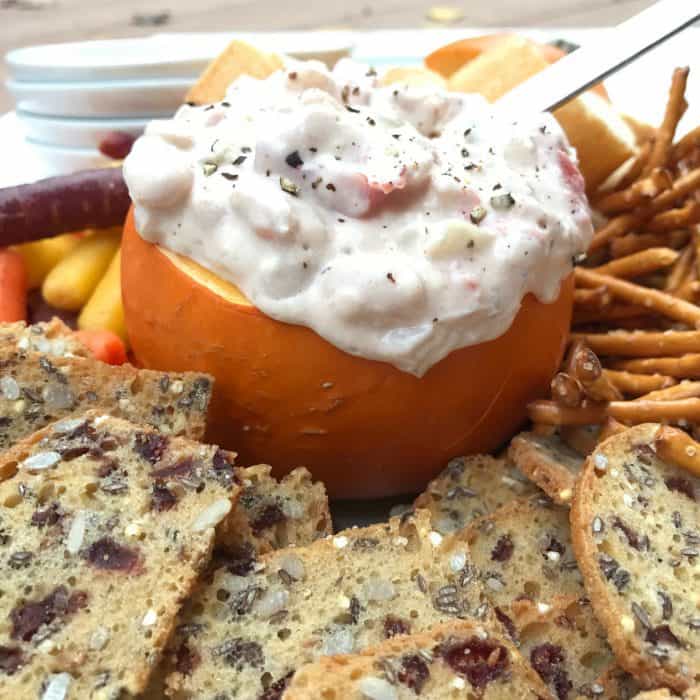 Holiday White Chili Bean Queso Dip
Ingredients:
2 cans (15.5 oz) BUSH'S® White Chili Beans, undrained
8 oz. plain cream cheese
1 can (10 oz) canned tomatoes with green chilies, drained (we use Rotel)
1/2 cup white onions, chopped
Salt to taste
Pepper
1 bag pretzels, crackers, carrot sticks, etc.
Directions:
Combine cream cheese and tomatoes in a microwavable bowl and microwave for 1 minute.
Add the chili beans and chopped onion.
Heat mixture for 1-2 minutes in microwave or until heated evenly throughout. Salt to taste.
Sprinkle with pepper. Serve with tortilla chips, pretzels, crackers, carrot sticks, etc.
More Fall Dip Recipes: Butternut Squash Smoked Gouda Dip [Tidy Mom], Pumpkin Fluff [Tidy Mom], Cowboy Caviar Pineapple Dip [RE], and Skinny Nutella Pumpkin Dip [Wine & Glue].