Slow Cooker Mirepoix Roast Beef
Enjoy Slow Cooker Mirepoix Roast Beef for a delicious cozy, comfort meal served with mashed potatoes or sweet potatoes and your favorite vegetable!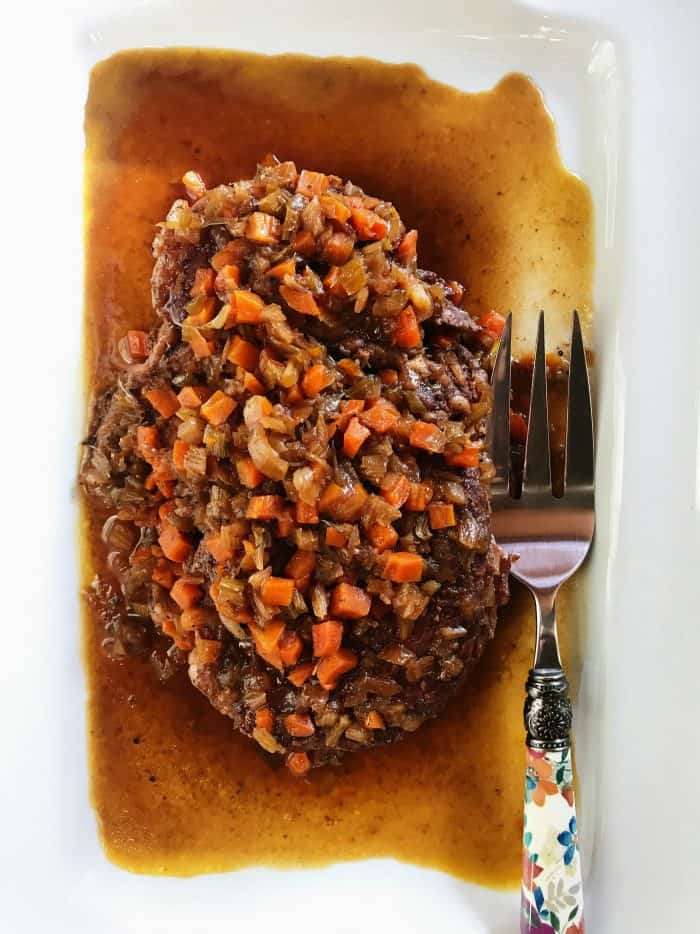 Friends, have you thought about getting reacquainted with your dining room table? My recommendation … don't wait until Thanksgiving, consider doing it now!
Slow Cooker Mirepoix Roast Beef
Try this Slow Cooker Roast Beef – so easy, you can't HELP but invite others to dinner!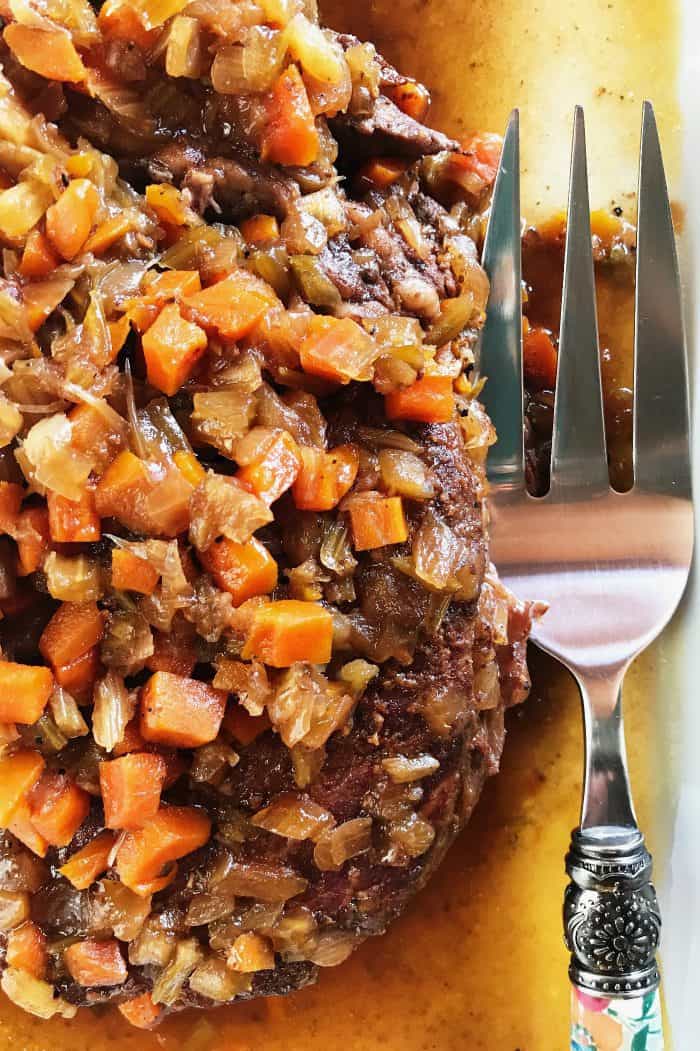 Many friends have asked me about the book I wrote 10 years ago, and how my blog got its name. Bottom line, we knew so many people with big, gorgeous homes, who only invited guests to their tables maybe twice a year. So much beauty, potential, and the perfect space for bringing people together. But because of over busyness, or a fear of hosting, or not liking to cook, or quite honestly, not having a good network of friends—they never hosted.
Dive into hospitality
That is how my blog was born! Wanting to help others get over their fears and dive in to hospitality!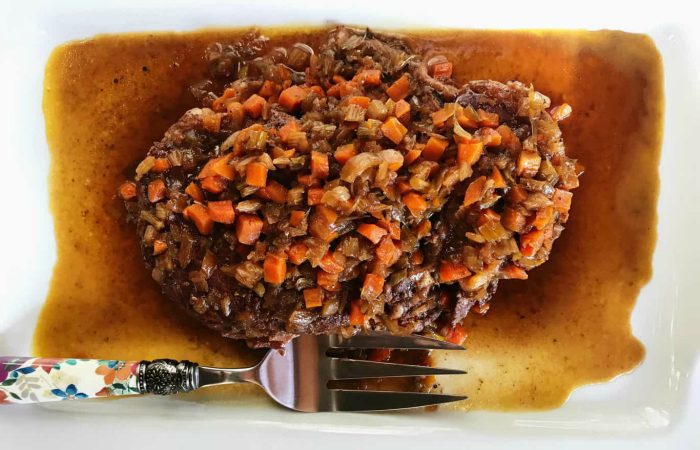 We attend a Communion Group on Monday nights, and it's a very sweet time. We all bring a potluck dish, and we've been able to meet some new friends, connect with people in our community (since we are the newbies) and get to know others in our church.
A very sweet girl who is headed to China to teach, shared a precious email to the group:
You all have been so welcoming.
You have shown me real friendship, and hospitality.
You have opened your homes up, invited me to your dinner tables, broken bread with me
The whole year I was coming, I would walk out of your doors and sit in my car and ask the question: Who knew that Communion could be so life changing?!
I love you all and consider you my close friends and family.
Communion is life changing, and sharing a table is impacting, though eating is the simple act of feeding the body. It's something we so need.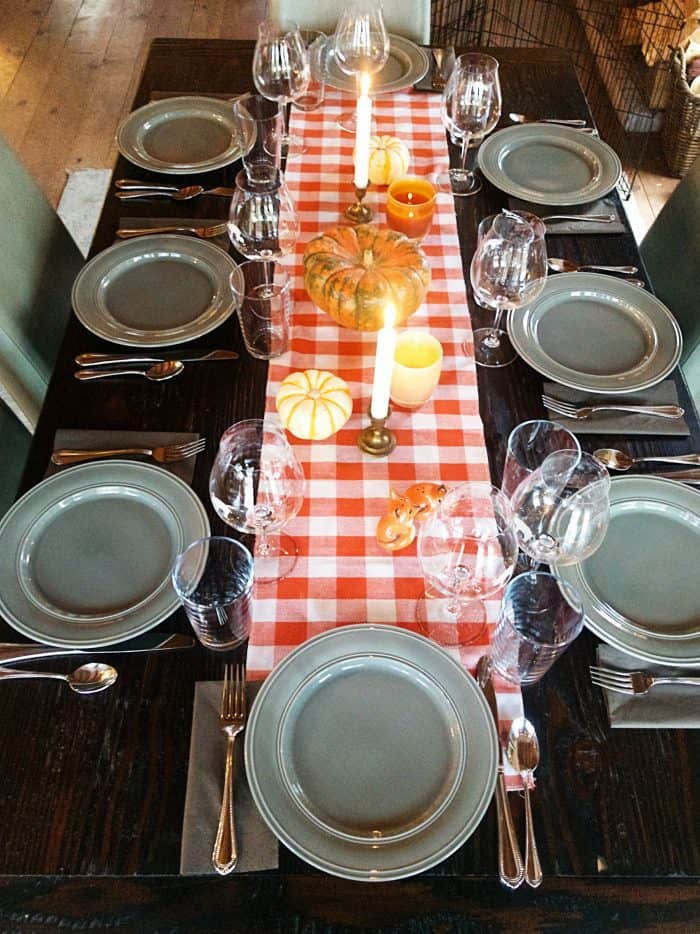 Dining, on the other hand, goes deeper than just putting food into our mouths. It's more than food, presentation, and taste. Think about it … it's about people and what happens around our tables, and it's good for our souls.
So now if you're encouraged to make that invite, I'll help get you started.
Slow Cooker Roast Beef Recipe
Looking for an easy main dish? How can you say no to company with something so delicious and simple as this Slow Cooker Mirepoix Roast Beef?
Pull out the slow cooker, a defrosted roast beef, container of mirepoix, red wine and beef bullion.
By the way, what is mirepoix? Mirepoix is a combination of chopped carrots, celery and onions! We buy it all the time at Trader Joe's for quick and easy recipes like Slow Cooker Meatball Gnocchi Soup, or Pork Roast with Cherry Tomatoes, or Curried Turkey Shepherd's Pie.
Make and dine!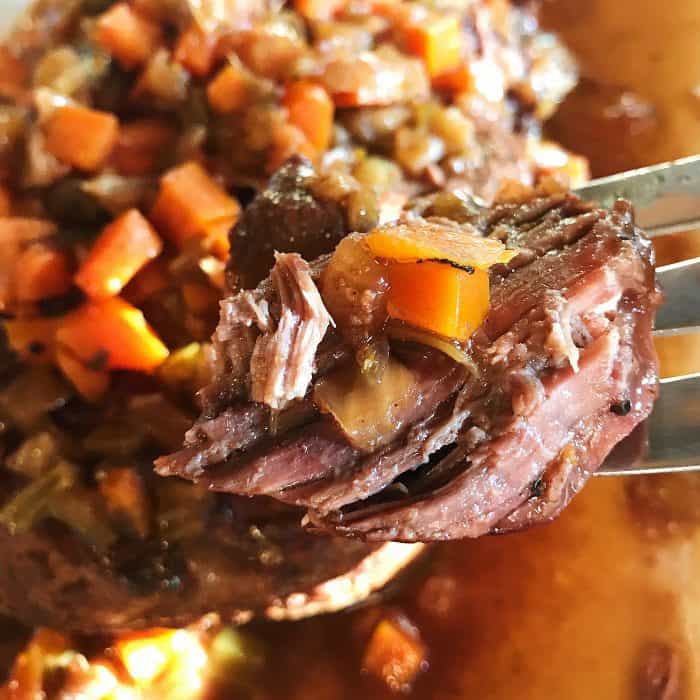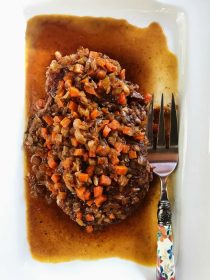 Get the Recipe: Slow Cooker Mirepoix Roast Beef
Ingredients
4-5 pound beef chuck roast, sear in olive oil on each side
Salt & pepper
1 large container Mirepoix, 14 oz. mixture of onion, carrot, celery, from Trader Joe's, or about 1 cup each, diced
1 cup red wine
1 cup of beef stock, we use 2 Tbsp. Better Than Bouillon Roasted Beef Base + 1 cup water
Instructions
Heat olive oil in a large frying pan and sear the roast on each side, for about 2 minutes per side, until nicely browned.

Pour Mirepoix onto the bottom of a slow cooker.

Place the beef on top; heavily salt and pepper.

Pour the red wine over the top. Add the bouillon. Salt and pepper again.

Cover and cook on HIGH for 3-4 hours.

Serve with mashed potatoes, rice, or sweet potatoes.
I am a huge fan of my Kitchenaid multi-cooker and Instant Pot for these types of meals! Incredibly useful items to have in the kitchen!
More roast beef dinners: Best Sweet Potato Roast Beef Dinner [RE], Roast Beef Panini [She Wears Many Hats], and Top of the Round Roast [A Family Feast].
This post has affiliate links. Every purchase from these links supports RE at no extra cost to you. Thank you!
Hello and welcome to my home and table!
I'm Sandy—lover of food, family, cooking, THE BIG BOARD, travel, and bringing people together. Through great recipes and connection around the table, we become better, stronger, and more courageous people. Feasting on Life is real, and every time we do it, we grow a little more. Read more...