Strawberry Banana Bread
This Strawberry Banana Bread is the perfect combination of tartness, sweetness, and moistness – for the very best breakfast bread!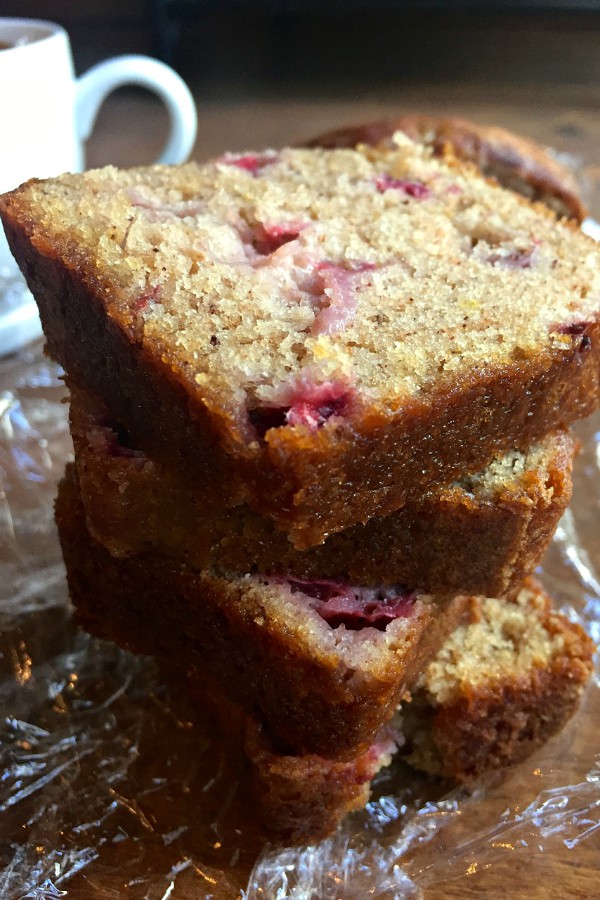 Our house has been blessed with our kids visiting over the weekend. A sweet gift for this mama (and pa), because our son leaves for Beijing this week, to start a new chapter in his life.
It's been fun, and challenging, to watch the kids settle in here, since their childhood home is no longer a part of their futures.
We've talked a lot about the memories there, but we also talk about what's ahead, in this glorious high desert land that God has brought us to. I say that God brought us, because seriously, He worked out all the details so supernaturally we could never take credit for how it all fell into place.
Home.
And now we are in this place called "home."
It reminds me of this quote, and the feeling of "home."
"The sweetest thing in all my life has been the longing — to reach the Mountain, to find the place where all the beauty came from — my country, the place where I ought to have been born. Do you think it all meant nothing, all the longing? The longing for home? For indeed it now feels not like going, but like going back."― C.S. Lewis, Till We Have Faces
Our home, even though it's in an array of dysfunction and remodel right now, still feels so warm and homey, a credit I award entirely to our comfy beds, our beloved Haggis, the fact that we brought our furniture with us, and that we have each other. Oh, then then there are the fresh loaves of strawberry banana bread that I had baked for each family member, as they rolled in at different hours over the weekend.
With all of their stuff … (more on that later). :)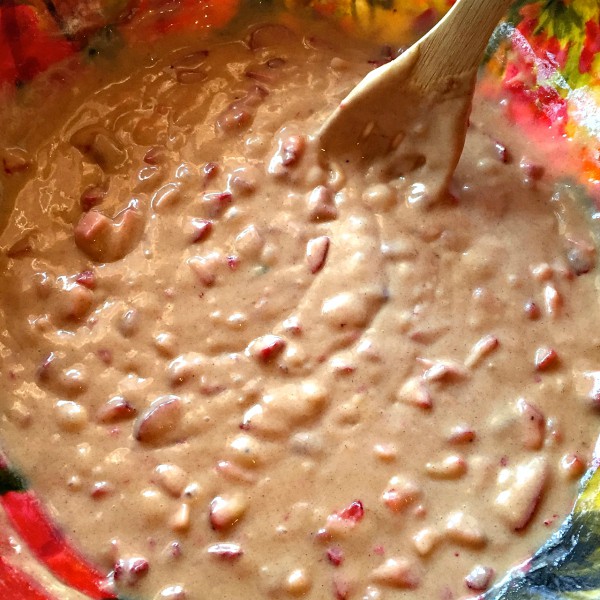 Strawberry Banana Bread.
Banana bread, my favorite, and sweet summer strawberries? Perfection.
It was my sister who reminded me how yummy this combo is, so we quickly whipped it up and into the (very old) oven.
Delicious with any kind of berry! Remember each oven is different, so make sure and under-set your timer, so you don't over-bake the bread!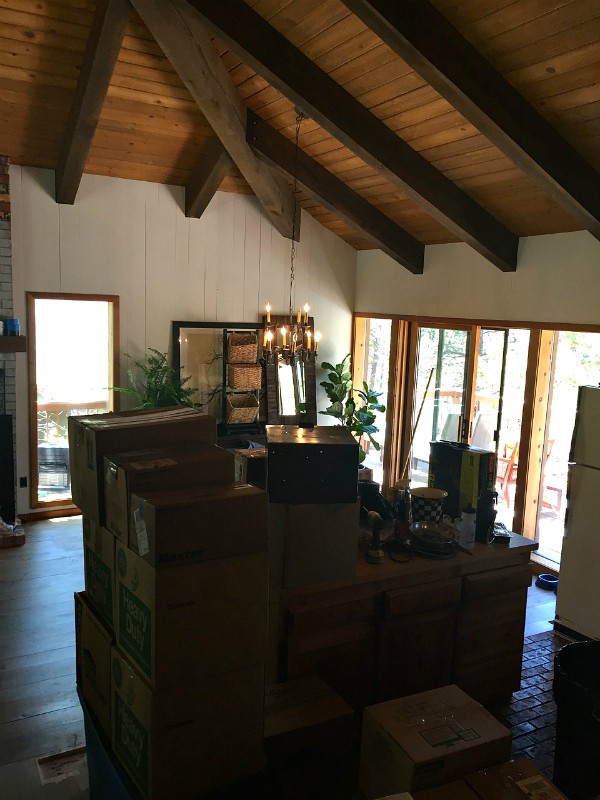 My kitchen is a mess – but we're still cooking.
And savoring.
And sharing.
Happy Monday, Friends!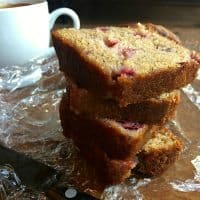 Print Recipe
Strawberry Banana Bread
Delicious with any kind of berry! Remember each oven is different, so make sure and under-set your timer, so you don't over-bake the bread!
Servings:
2
large loaf pans; 4-5 small
Ingredients
3

cups

all purpose flour

1

tsp.

baking soda

1

tsp.

salt

1

tsp.

ground cinnamon

1

tsp.

vanilla

2

cups

sugar

2

cups

sliced strawberries

1

banana

mashed

4

eggs

beaten

1

cup

cooking oil
Instructions
Mix all ingredients together in a large bowl (except berries); stir by hand.

Add the berries last, gently mixing into the batter.

Spray and fill loaf pans (4 small or 2 large).

Bake at 350 for 35-45 minutes in small loaf pans, or around 60 minutes in 2 large loaf pans.