4 Ingredient Turkey Sweet Potato Meatballs
Enjoy 4 Ingredient Turkey Sweet Potato Meatballs recipe with your favorite dipping sauce, in a pasta dish, or cut up in a fresh green salad.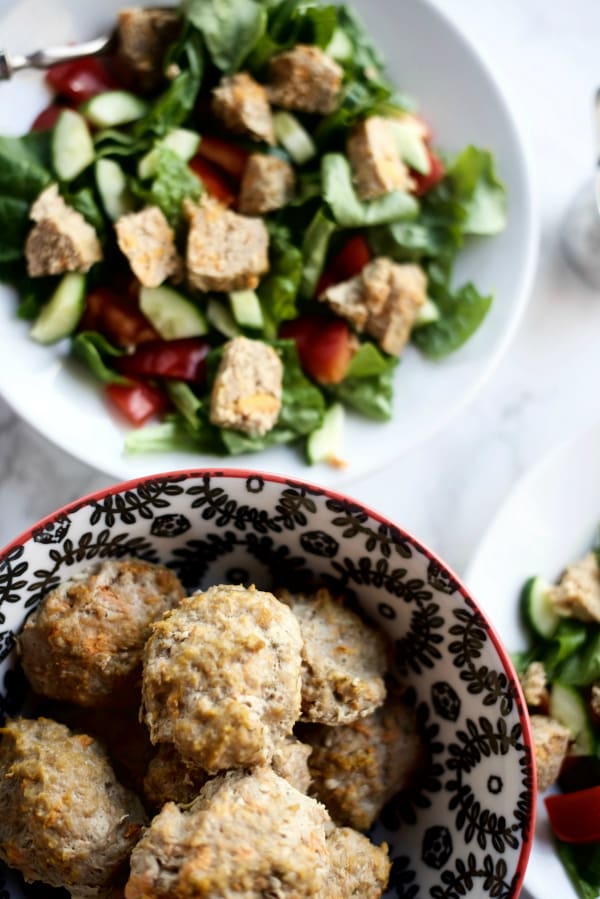 Friends, we've been on a turkey roll this summer, with turkey burgers, bacon-wrapped meat loaf, this olive pasta bake. Today's recipe, 4 Ingredient Turkey Sweet Potato Meatballs, is, well, only 4 ingredients, which means it's super easy.
I've been thinking about the simplicity of hospitality. Even when we fail at something, it doesn't have to be a negative experience, but a learning experience. We learn from our mistakes and we're smarter the next time around.
Which is how I learned to be self sufficient (I would not say I'm an expert) and organized for company! I've learned what needs to be done to have a good time, so I can sit back and enjoy myself as well when people come over. There's nothing worse than a hostess scurrying around who never gets to actually enjoy her guests.
And did you know, when you invite others over for dinner, they actually learn from you?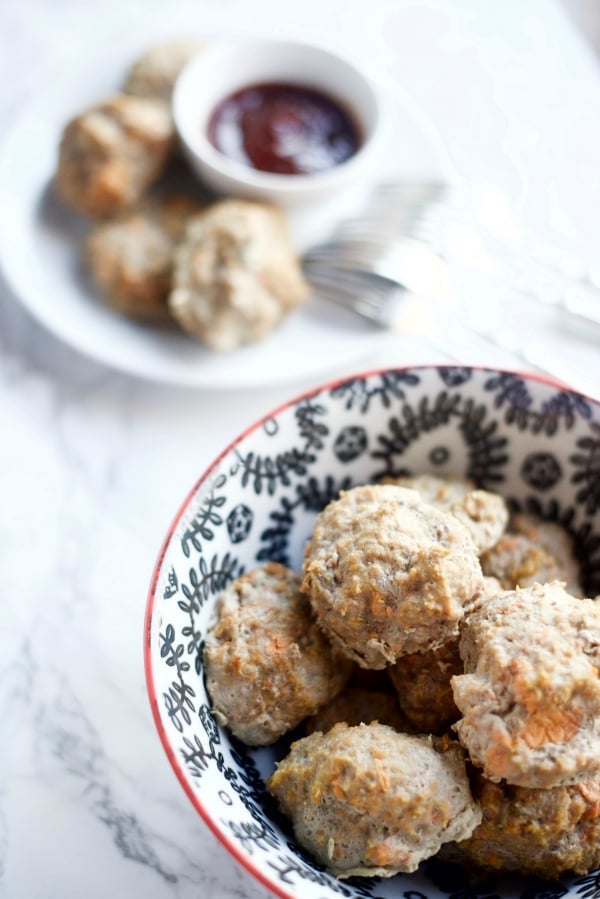 Hospitality is inspiring, to say the least, and it's when we nudge ourselves out of our comfort zone to think of others, it reminds me of what Kristin Schell says in her new book:
"Hospitality always feels small when you hold it in your hands. It's not until you let it go, released like an offering, that you see how extravegant and hallowed it is." – The Tourquoise Table
It's true, you host, and you may not "feel" at the moment anything happening, other than small talk. But if we keep it basic, easy, enjoyable, and even when we try new things, and keep our expectations low, I think we not only give courage, but we move others toward doing what they love.
When our default mode is always "doing," it's good to slow down and relax.
Hang out on your patio with your neighbors or friends. Don't have a rigid agenda. If everyone's having a good time, go with the flow.
4 Ingredient Turkey Sweet Potato Meatballs
This 4 Ingredient Turkey Sweet Potato Meatballs recipe is super easy with a salad or pasta!
Enjoy with your favorite pasta sauce.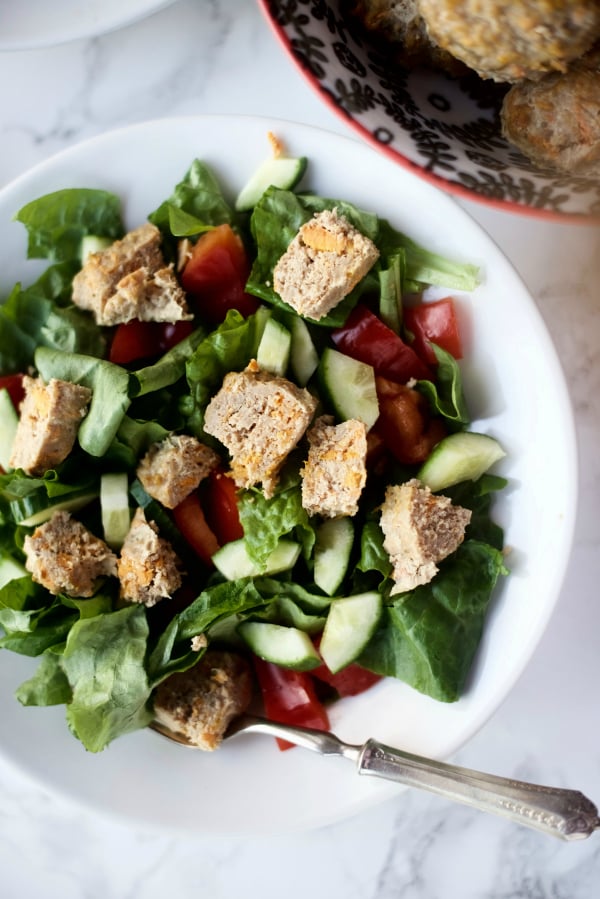 Serve with your favorite dipping sauce, or cut in pieces on a green salad! DELISH!
Enjoy the table, Friends, these last few weeks of summer!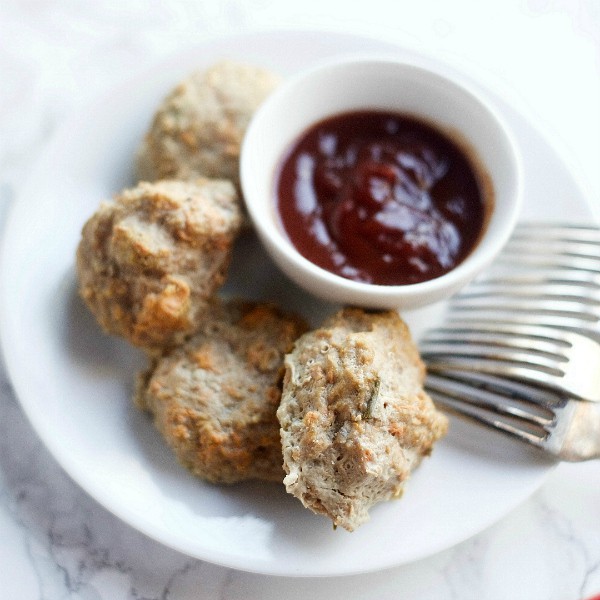 Get the Recipe: 4 Ingredient Turkey Sweet Potato Meatballs
Ingredients
3 large eggs
2 medium sweet potatoes, roasted
2 pounds ground turkey
2 Tbsp. fresh chopped rosemary
2 tsp. salt
1 tsp. Pepper
Instructions
Preheat oven to 425 degrees.

Mash roasted sweet potato and add ground turkey, eggs, rosemary, salt, and pepper. Stir until fully combined.

Make 2 inch balls with turkey mixture, and place on nonstick surface—parchment paper or well-oiled surface.

The meat is very fluffy because there are no bread crumbs, and it requires some rolling in the palms to form a ball shape.

Bake meatballs at 425 until fully cooked and lightly brown on the top (about18-25 minutes).

Serve with your favorite dipping sauce, or cut in pieces on a green salad! DELISH!
More turkey recipes: Turkey Taco Stuffed Sweet Potatoes [Cookin' Canuck], Feta Basil Turkey Burgers [Fifteen Spatulas], Slow Cooker Turkey Quinoa Chili [Well Plated].

SaveSaveSaveSave
SaveSaveSaveSave
SaveSave
Hello and welcome to my home and table!
I'm Sandy—lover of food, family, cooking, THE BIG BOARD, travel, and bringing people together. Through great recipes and connection around the table, we become better, stronger, and more courageous people. Feasting on Life is real, and every time we do it, we grow a little more. Read more...