Anytime 4 Party Appetizers
Enjoy these Anytime 4 Party Appetizers–Mini Stuffed Peppers, Cowboy Caviar Pineapple Dip, Smoked Salmon Dip Recipe, Tortellini Sausage Skewers Appetizer. Watch the VIDEO how to make all 4!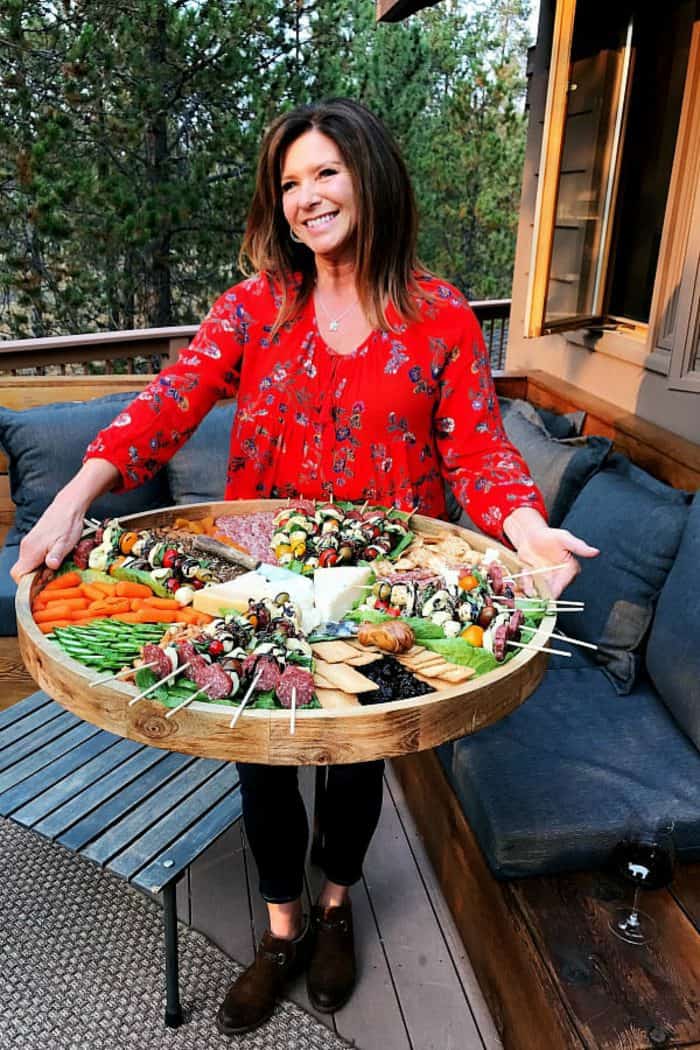 Friends, it's that time of the year. Whether you're hosting a New Year's Eve party, New Year's Day party, or Game Day party in general, your guests will pretty much love these Anytime 4 Party Appetizers.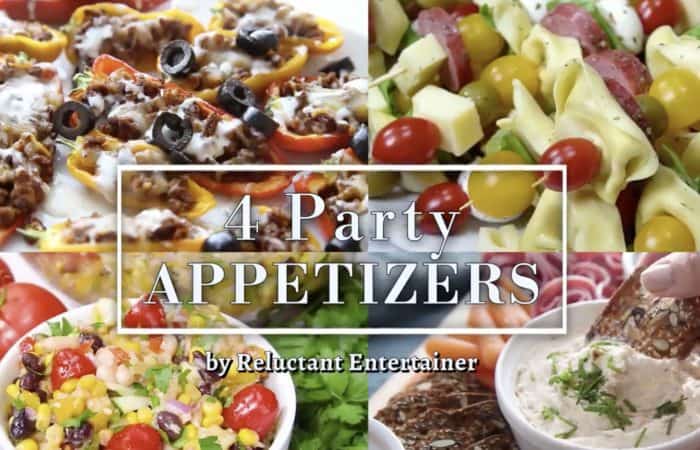 Actually, they are delicious for any season. Watch the video how to make all four. Perfect for an "all appetizer party" too, these 4 recipes can be served on a charcuterie/cheese board.
YAY! Let the party begin!
Anytime 4 Party Appetizers
Today I am sharing my favorite Anytime 4 Party Appetizers. Let's just say these are BIG party-hit recipes, and for the most part, pretty healthy, too! You may have already tried my Balela Salad (which is also a very popular dip), or healthy Crudités Platter, appetizers can be pretty healthy!
You can pretty much count on these appetizers being comnpletely devoured at any party. So good, tried and true, and everyone's favorites!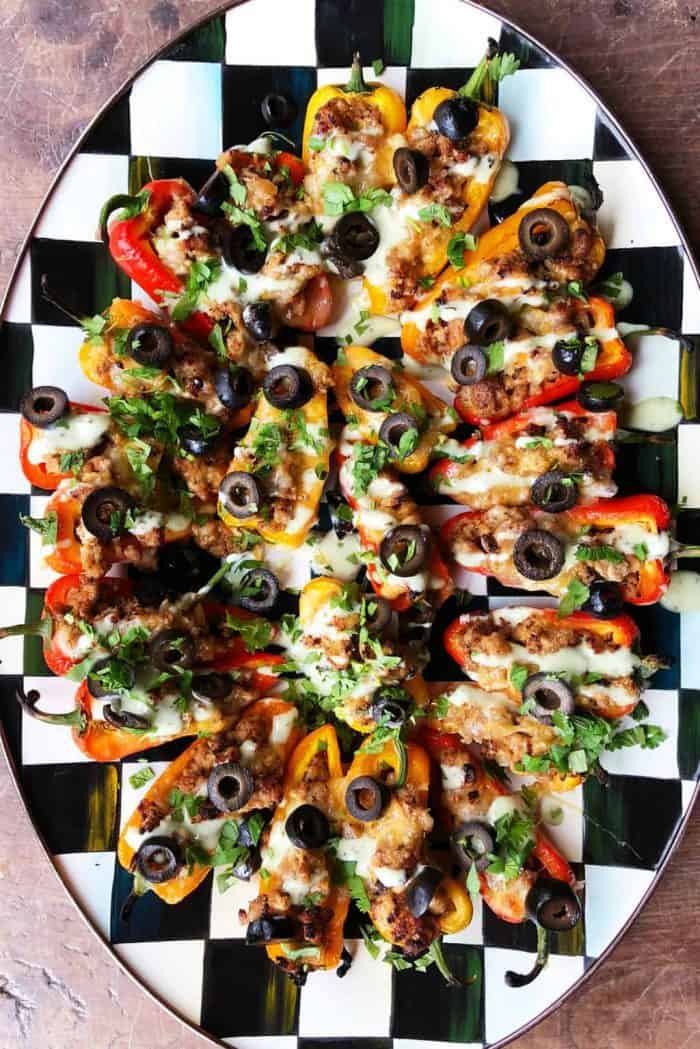 Dive into these Tasty Taco Mini Stuffed Peppers, baked with melted cheese, delicious taco meat, and topped with olives and cilantro. Drizzle lime sauce over the top and serve!
Great for a GAME DAY party! Super fun for a Cinco de Mayo party!
Enjoy this fresh Cowboy Caviar Pineapple Dip, served as a dip with chips or a side salad, perfect for Game Day or a spring and summer potluck or party!
Serve on an Epic Chips and Salsa Board … and let everyone dip in!
Smoked Salmon Dip Recipe is a classy holiday dip, but also the perfect any time of year snack. So good on a holiday Charcuterie/Cheese Board.
Let's just say, at least during the holidays, we never have a holiday party without this tasty salmon dip.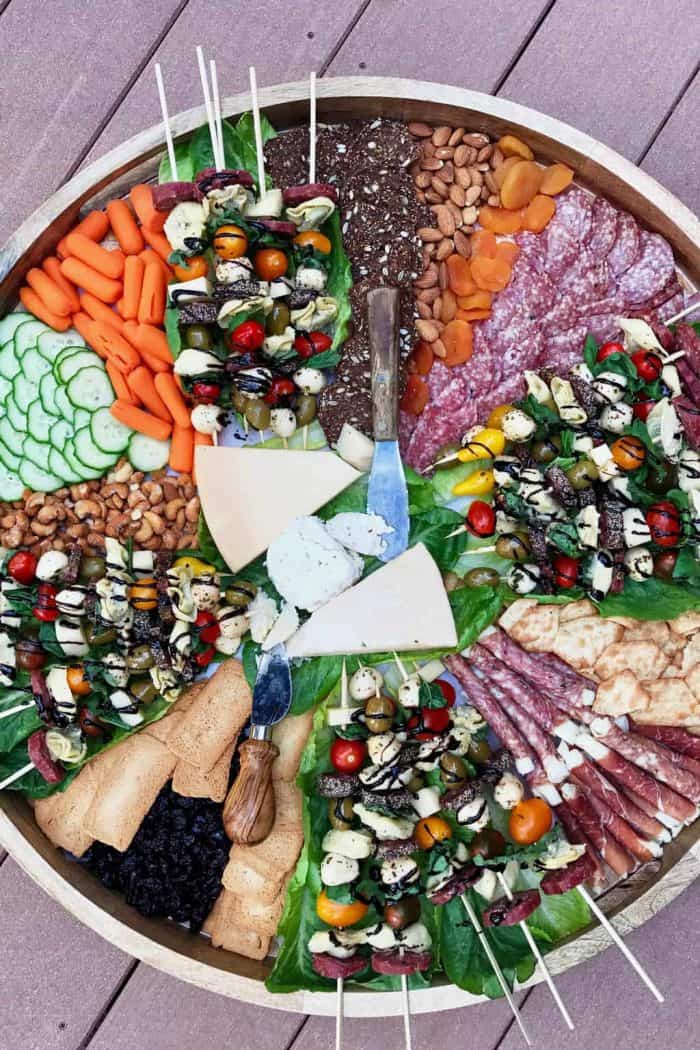 Make this Tortellini Sausage Skewers Appetizer recipe for your next dinner party, game day party, potluck, or tailgate party! Add to a EPIC charcuterie board–BIG PARTY HIT!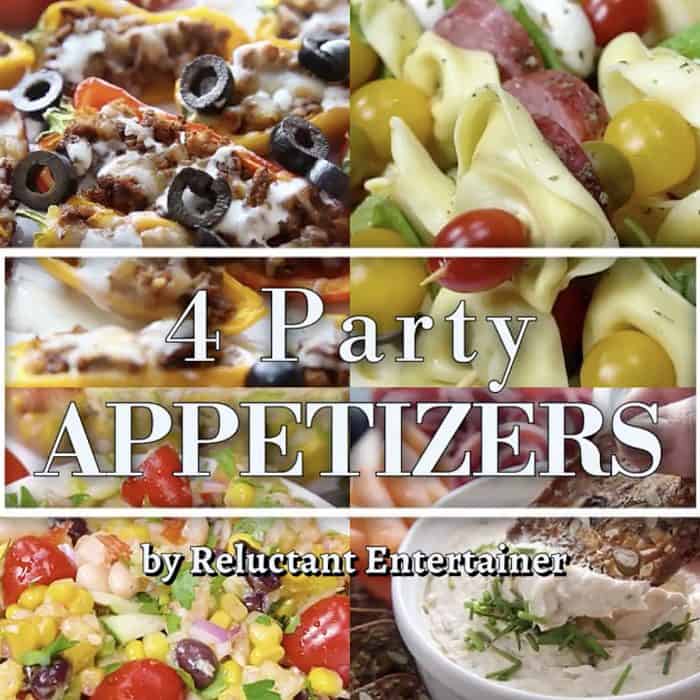 Make your favorite charcuterie/cheese board and gather inspiration for what kind of party you want to host!
Looking for more recipes?
Sundried Tomato Polenta Bites [RecipeGirl], and Olive Pizza Appetizer [Wine & Glue].
Pin for later!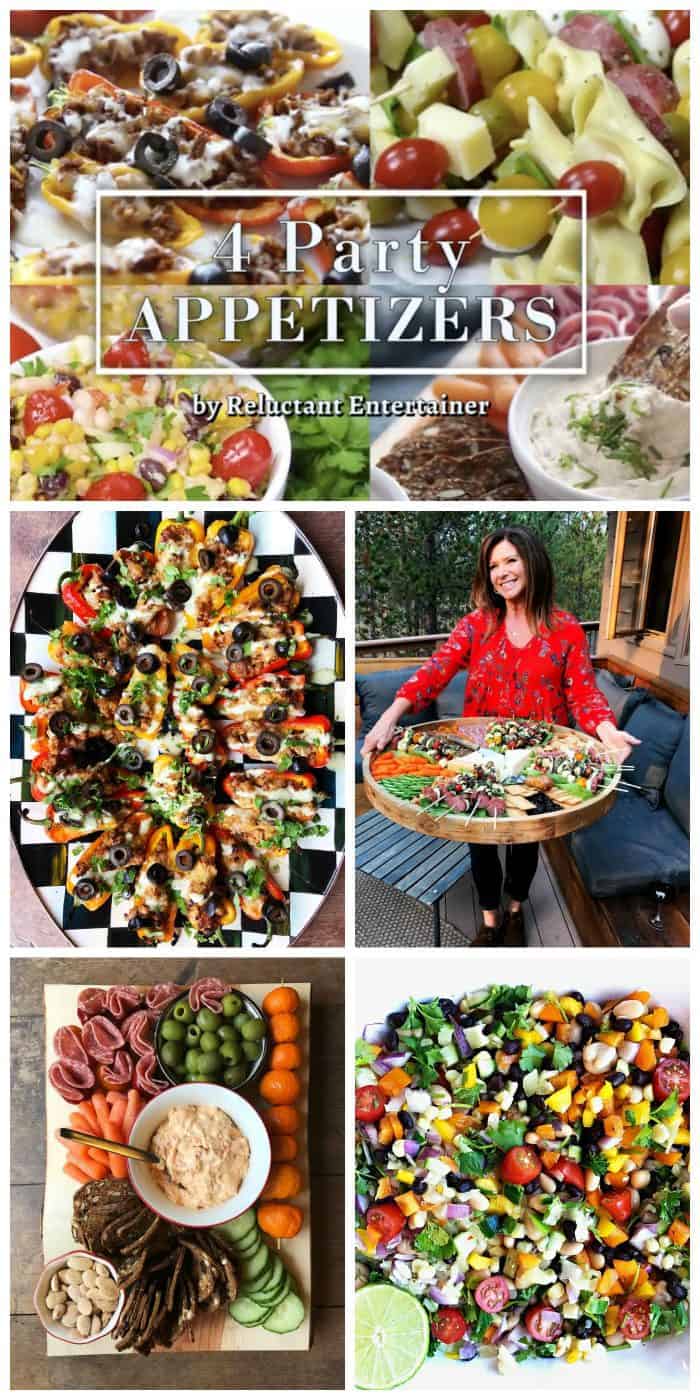 Print Recipe