Home is … a $2.99 bargain that makes me Happy!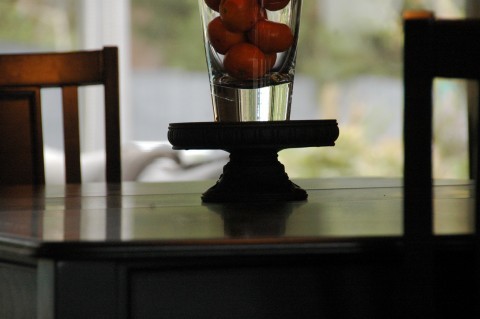 Welcome to Home is … Day here at RE! This week we're sharing about …
… a bargain or a yard sale find!

I love saving money when I can. So I'll start with my story, and then you can link up and share yours, okay?

I was on my way to pick up a friend and stopped off at a yard sale. The bargain I picked up (let me just say it was a bargain! and from Pier 1!) was great enough to make me content for the weekend. To not feel like I had to get just one more find! I'll share the story soon and I can't wait! Let me just say, the whole box only cost $20. I also picked up these items for a total of $3. Will post what I did with them later, too.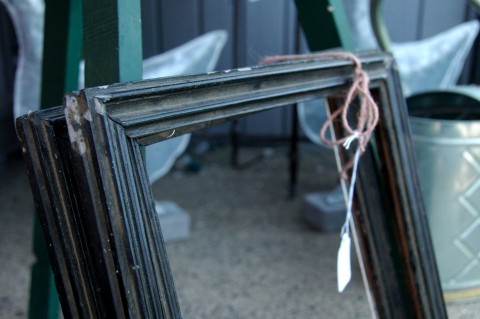 In the meantime, today I'm sharing with you my $2.99 Good Will find that was pretty ugly in the store.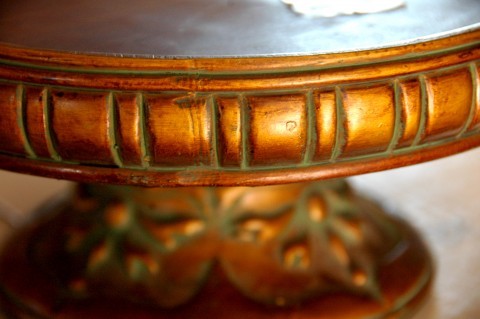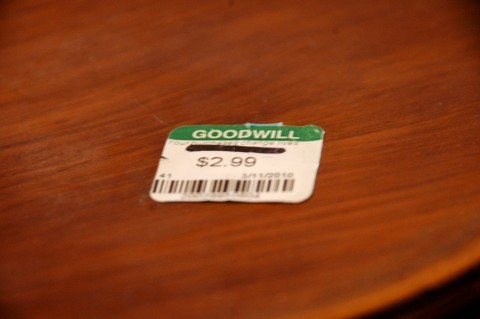 A few more things at Good Will that made me happy.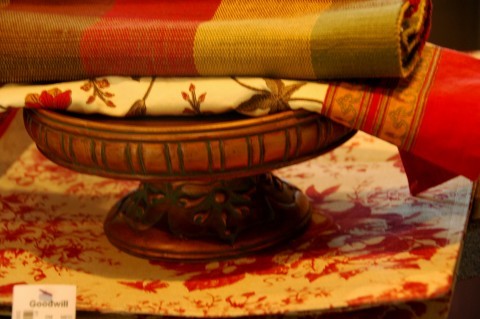 In the right time and season, each item will find a place in my home.
But for now, this $2.99 deal was transformed with black spray paint.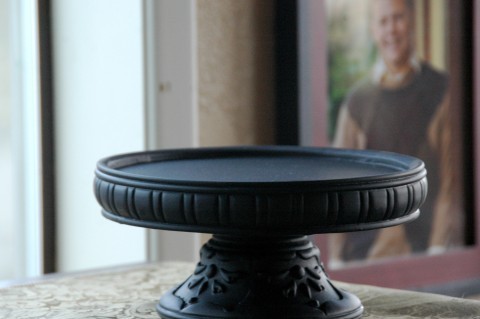 So many ideas and ways to decorate (I heart my sisters, Di and Linda!)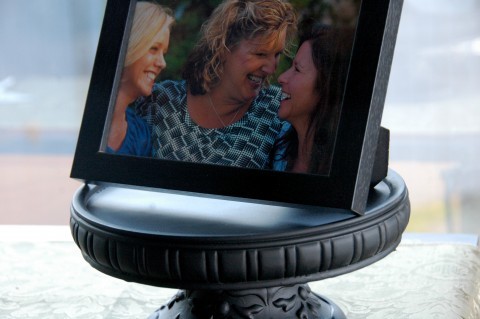 And it ended up on my dining table, where I'll be able to change out the displays. For now, fruit will do!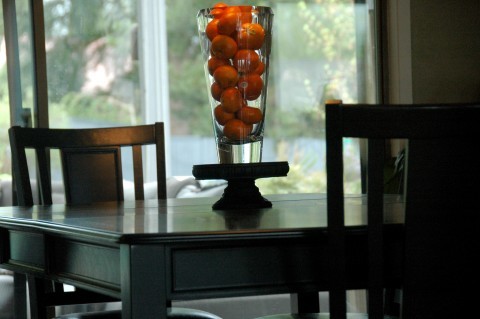 For only $2.99, this kind of bargain makes me happy!
Not it's your turn … link up and share your bargains with us today!
About Home is …
Each Wednesday you can link up here at RE, to a different theme that I will share in advance … which may be something like a beautiful set table, a snack waiting for your kids when they get home from school, fresh flowers in the kitchen, dishes in your hutch, a meal on the stove (maybe using leftovers), a family heirloom, a yard sale find and how you put it to use, pictures on the walls, music being played in the background … a feeling, a smell, a touch.
What's exciting about this day is that I will provide you (on my sidebar) the theme each week which will hopefully inspire you!
A few short rules to follow:

1. Just add your name to the description. The photo itself will help people browse.
specific post
not
the main page of your blog. Please follow this instruction, otherwise I will have to delete your entry. If you need help with a permalink, click
3. Go back to your original post and link this party to that post, and you are may also include the
Home is …
button from my sidebar, to bring people back here to RE.
NOW IT'S YOUR TURN … and Thank You for participating! Remember to visit the other bloggers who link up!
The 5 winners of Mela Kamin's CDs are: Amy, Janice, Liz, Kirstin and Jennifer. Congrats Ladies!
And now the 4 winners to the Bush's Beans strainers are: Sara (no blog), Melissa, Darla, and Dawn.