Hot Russian Tea Mix Recipe
This Hot Russian Tea Mix Recipe is the perfect give to gift during the winter months! Sit down with a friend and enjoy a tangy cup by the fire!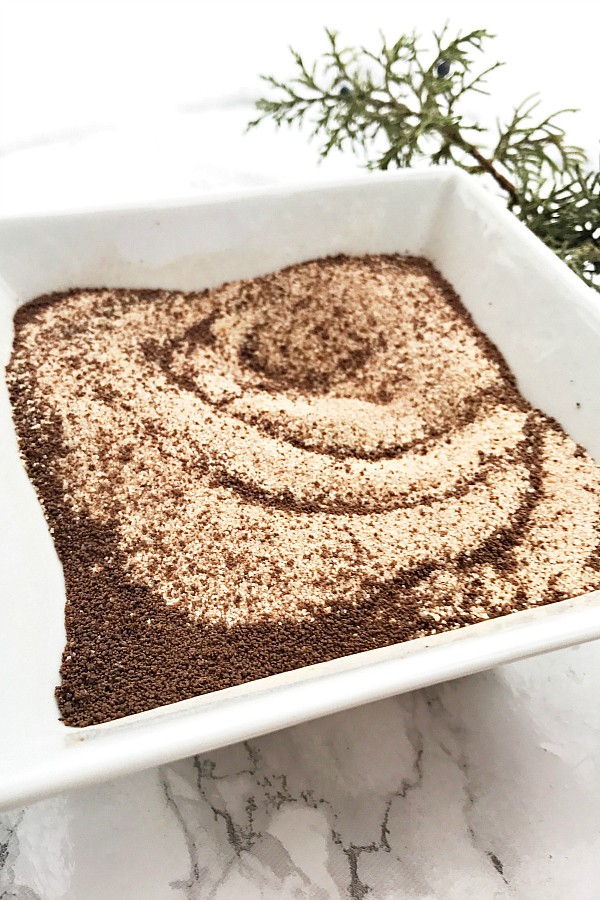 One of the things my husband and I were talking about, as we took a quick trip back "home," where we lived 9 months ago, was how fun it was to come back to our new home. Yes, central Oregon is our new home!
We talked about the feeling of small, simple, quiet, new.
The latest lifestyle trend, or the buzz word that everyone talks about, is slowing down. I know, I hear it and see it all over the internet.
I've actually written about it frequently here on RE, but as we've become empty nesters, we were able to actually take action and do something about it.
But talking is different than doing. It was a lot of work to get to where we are today. Intention, planning, action, praying, believing, trusting, and waiting.
Even though we were busy with friends, our fixer upper (this summer), travels, and family, the days are still very quiet and slow, especially with all the snow we've had in the Pacific Northwest. (Want to come to dinner? wink-wink)
One thing I've loved about January is using my new Nourished Planner.
A practice for me in the morning is to have my coffee and listen. Listen before I start. What does the day have for me? Morning time is very important, because our intentions can take us running!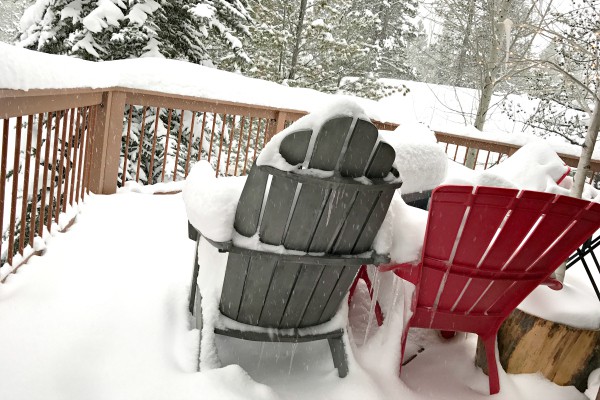 January is a month to live in the present. To not miss the magical moments that we could never have prepared for, because we're so tightly woven to our new (2017) goals and agenda.
Being flexible, having a last-minute couple over for dinner, driving back "home" (I had about 10 minutes to pack and go to Medford with my husband!), saying yes to a new opportunity for my blog.
We have "now" to live our lives.
Hot Russian Tea Mix Recipe
This afternoon, I'm sitting down to get some work done, write out some more goals, and have a cup of  tea from my Hot Russian Tea Mix Recipe.
This recipe is an oldie but goodie, from my dear friend Jeannie. I wish we could have a cup of tea together today. But because we can't, I'm heating up the water, and enjoying a gift that she gives us every year for Christmas.
Russian Tea is a citrus and spice dry tea mix that's super fun to give as gifts…
All you need is 2-3 teaspoons in one cup of boiling water.
We love our KitchenAid Electric Kettle. Since we don't have an InstaHot in our mountain home, this small appliance gets used several times a day!
Hot Russian Tea Mix Recipe
Ingredients:
1 -1 1⁄2cups sugar (or less, to taste)
2 cups instant Tang orange drink
1⁄2 cup sweetened iced tea mix powder
1 (1/4 ounce) envelope unsweetened lemonade mix
1 teaspoon  ground cinnamon
1 teaspoon  ground allspice
1⁄2 teaspoon  ground cloves
Directions:
Combine all ingredients well and store in an airtight container.
To use, fill a mug with boiling water and stir in 2-3 teaspoons of mix, to taste.
If all you can find is presweetened lemonade, then use the amount of dry mix needed for a 2
quart pitcher according to the package instruction, and leave out the sugar.
All images and text ©
More on "slowing down" …