Squash Appetizer Rounds Recipe
Saying Goodbye 2016 and Hello 2017, these Squash Appetizer Rounds recipe are the perfect healthy party appeetizer to serve with a Greek yogurt dip! Use andy kind of delicata squash!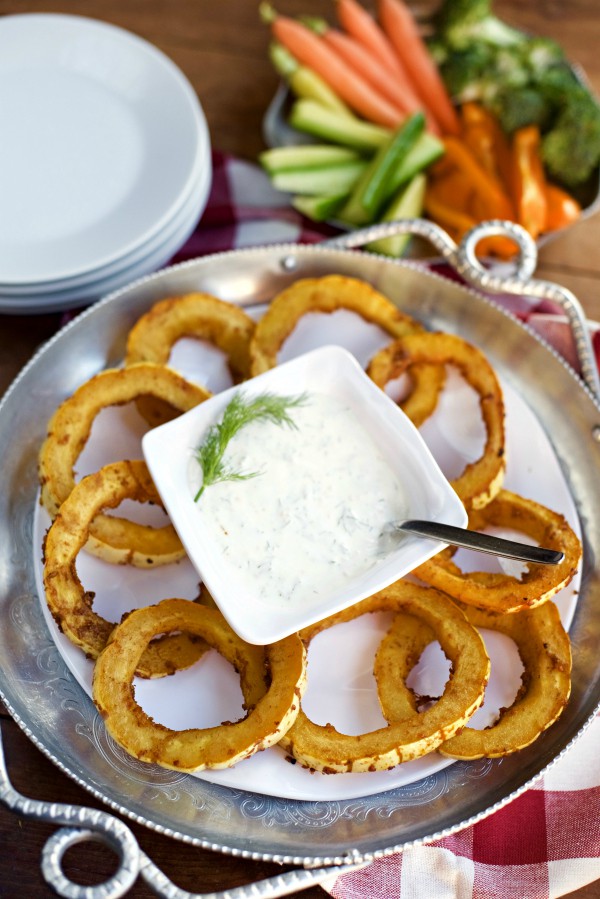 Goodbye 2016 and Hello 2017!
From the bottom of my heart, I want to thank all of my readers for the sweet encouragement and support over the years, as this is my 10th year of blogging at Reluctant Entertainer!
I'm thankful for my family, my job, and friends near and far, including you!
I'm also humbled that many of you visit regularly, and have followed our journey this year, moving from southern Oregon to central Oregon.
We set out to enjoy 2 weeks in a very snowy season, last January, and see if we could brave the weather here in Bend. We truly enjoyed every minute of it, and it gave us confidence that we could forge the path ahead.
Here, for 2 weeks, we nestled in a warm home that our friends let us stay in, we prayed, and dove down deep into the sacred quiet. To listen and wait.
Should we move here? What comes next?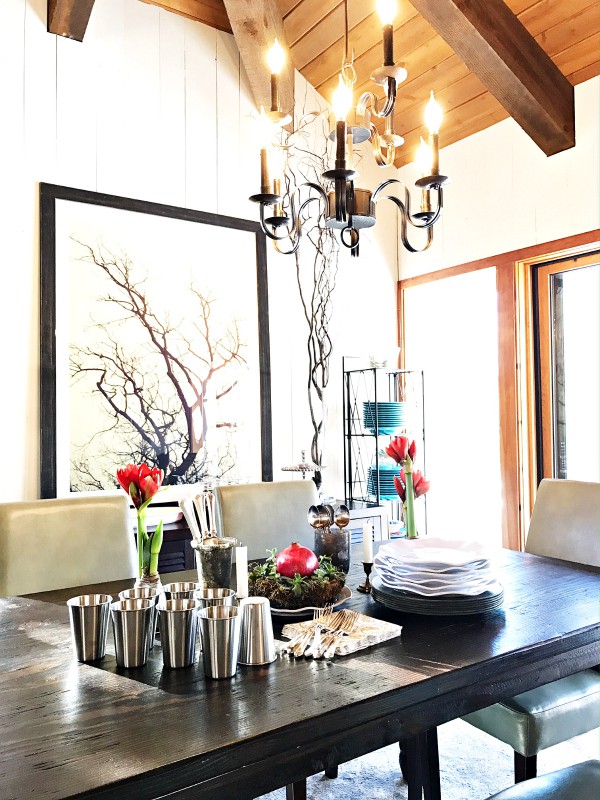 My husband is more of an introvert than I am. He can settle into the quiet and remain there for hours. I'm more on the go, wanting to get to the next thing. But I surprised myself, because I learned to be at ease in this waiting period. It taught me a lot about trust, and faith about the future.
We put our house up for sale by owner, started packing up the sorting through our family house (we had 4 yard sales), and 22 days later, we sold our house on Craigslist. Full price, cash buyer.
I was in Italy when Paul found our mountain home, as he Face-timed with our realtor. I looked at the pictures online and said: LET'S BUY IT.
So here we are today, in snowy Bend, thinking about New Year's Eve, and the new year to come.
Finally the Arcadia bulbs are at full bloom (I love these for Christmas and New Year's).
We're setting out the dishes for a small party.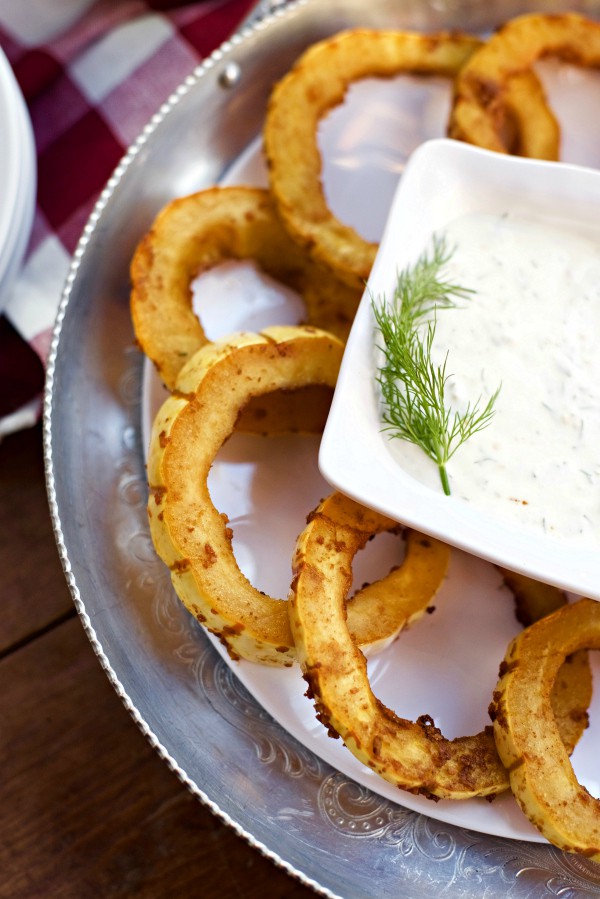 Squash Appetizer Rounds Recipe
And cooking up a healthy appetizer.
We sliced delicata squash (leave the skin on), and baked with yummy spices. Delicata squash is a winter squash, cream-coloured with green stripes. You can also use sugar pumpkins or acorn squash.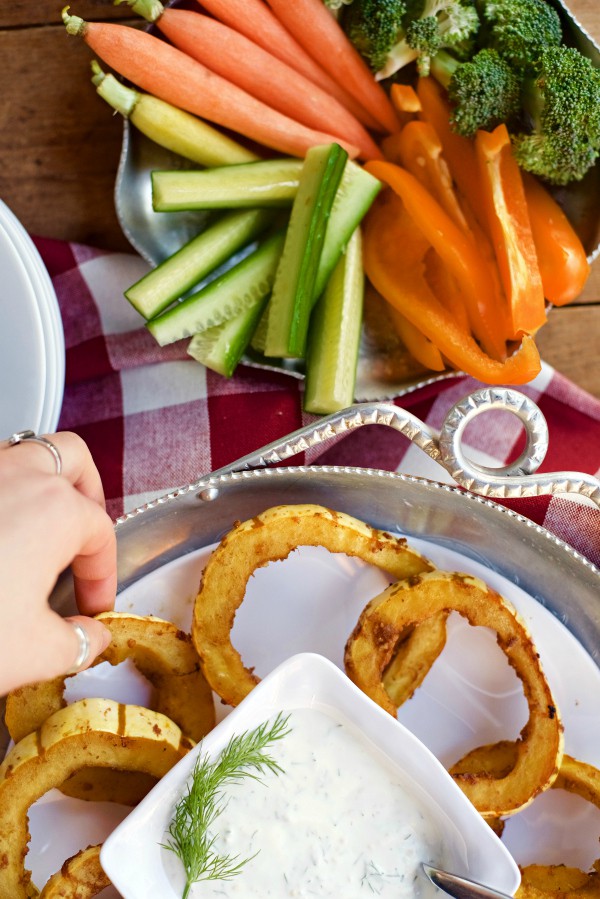 Served with a Greek yogurt dip.
A pretty, delicious appetizer, and a great way to start off the new year with healthy eating (I love this recipe for game days!)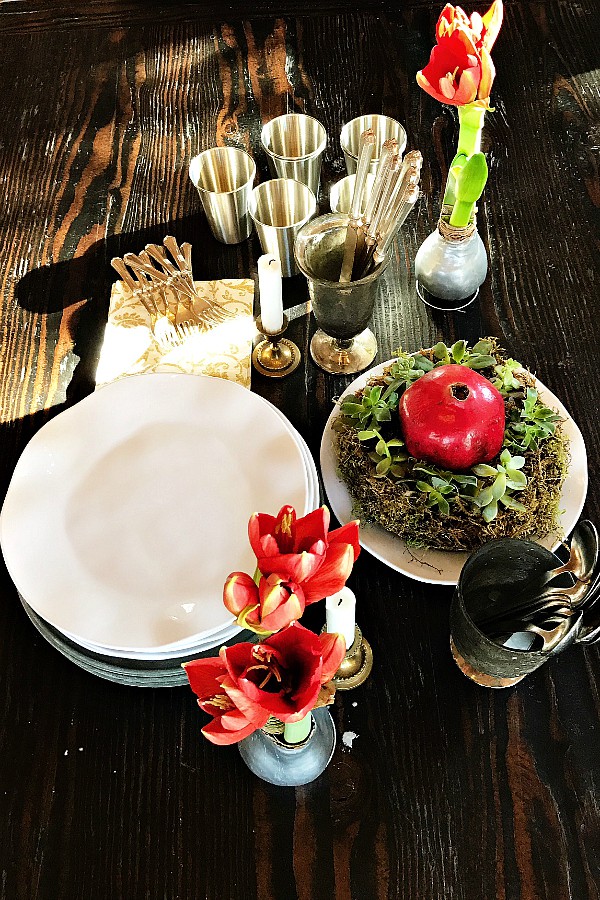 Just knowing that you're here visiting me inspires me to share, and sometimes even motivates me to get a dinner party planned, and finish projects in our fixer upper home.
So thank you for being here!
Love to all in 2017, and may you have many moments of connecting with loved ones and family, and quite honestly, branching out and meeting new people, inviting them in.
Hospitality is so worth the effort!
Happy New Year!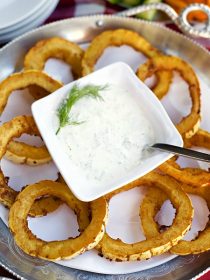 Get the Recipe: Squash Appetizer Rounds
Delicata squash is a winter squash, cream-coloured with green stripes. You can also use sugar pumpkins or acorn squash.
Ingredients
1 medium delicata squash, sliced in 1/2-inch pieces (or any winter squash)
1.5 tsp cumin
1.5 tsp paprika
1.5 tbsp crushed garlic
2 tbsp. olive oil
1/2 tsp salt
3/4 cup plain Greek yogurt
1/2 tbsp salt
1/4 cup sour cream
1 tbsp lemon juice
1 tbsp garlic, minced
2 tbsp minced fresh dill
Broccoli, baby carrots, bell pepper, cucumber, and other veggies for dipping
Instructions
Pre heat oven to 375 degrees.

Combine Greek yogurt, salt, sour cream, lemon juice, garlic, and dill in bowl. Mix together and set aside.

Combine cumin, paprika, garlic, salt, and olive oil in small bowl. Set aside.

Cut and core squash. Cut into 1/2 inch rounds and lay in large bowl. Sprinkle with garlic olive oil until completely coated.

On large baking pan, spread out the rounds. Bake for 20-25 minutes, or until tender.

Remove from oven and serve with other veggies and dip.
More healthy appetizers:
Walnuted-Crusted Goat Cheese with Thyme & Honey
Easy Meatball Crostini Appetizer

Hello and welcome to my home and table!
I'm Sandy—lover of food, family, cooking, THE BIG BOARD, travel, and bringing people together. Through great recipes and connection around the table, we become better, stronger, and more courageous people. Feasting on Life is real, and every time we do it, we grow a little more. Read more...