Zucchini Maple Cupcake Recipe
Make ahead and freeze this Zucchini Maple Cupcake Recipe. Frost with the most creamy, flavorful maple frosting EVER, right before serving!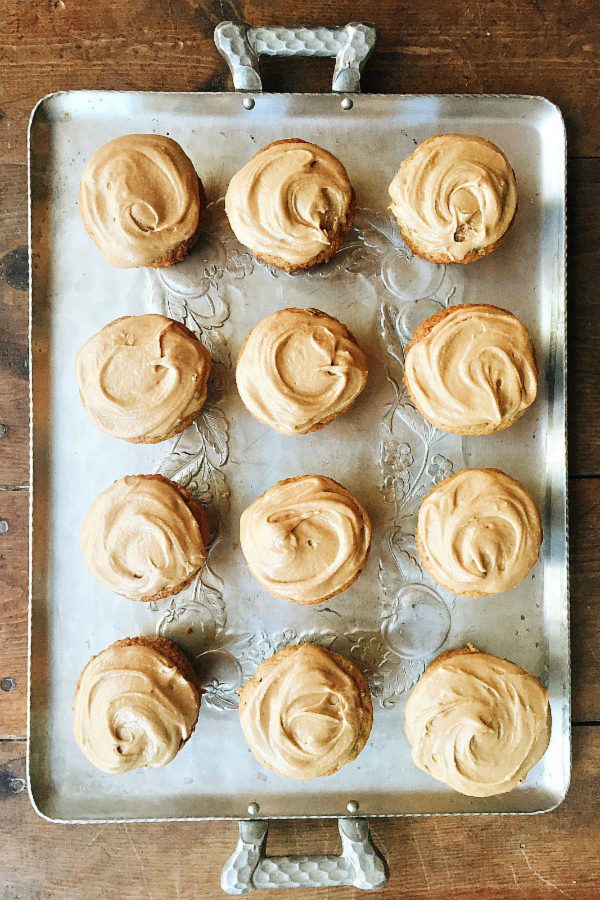 I'm a huge cupcake lover, probably because I love frosting. My Mom rarely made cupcakes when I was growing up. They were special. Like birthday-special. I'd say that we ate more muffins (without all the sweet stuff on top). But these little bites of gold?
Zucchini Maple Cupcake Recipe
Enjoy this Zucchini Maple Cupcake recipe today!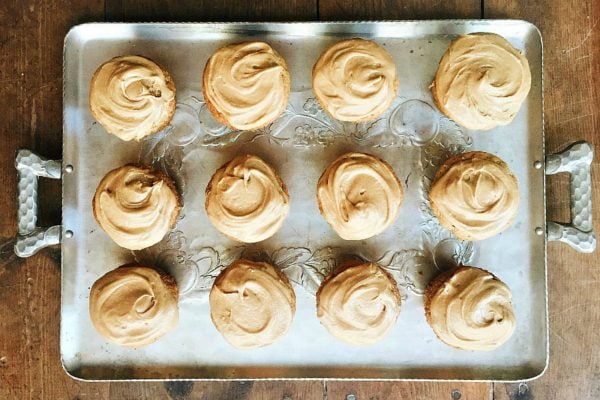 Ingredients for Zucchini Cupcakes with Maple Frosting
Eggs, sugar, canola oil, orange juice, almond extract
Flour
Ground cinnamon, baking powder, baking soda, salt, ground cloves
Shredded zucchini
Best Maple Frosting EVER
Ingredients for maple frosting:
Packed brown sugar
Butter + 2% milk
Maple extract
Confectioners' sugar (powdered sugar)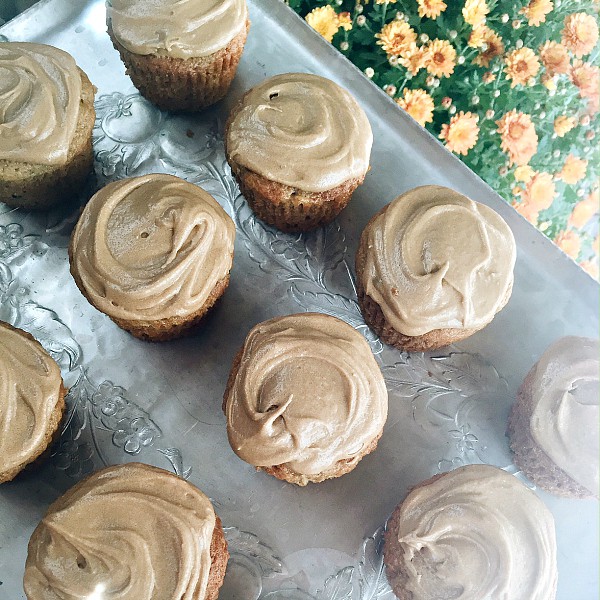 Zucchini Muffins Recipe
Taking my zucchini muffins recipe, I made a delightful maple frosting, took the wrappers off the little cakes, frosted them, and set them out under my glass-covered pedestal platter.
But wait … you can also make ahead and freeze these cupcakes!
Frost with the most creamy, flavorful maple frosting EVER, right before serving!
Easy fall dessert
This was a perfect treat for when company walked through the door, and 6 little eyes went straight toward the frosted cupcakes on the platter.
We had a lovely weekend with out-of-town guests. There was some structure, but mostly spontaneity, and a go-with-the-flow approach.
It meant going to bed late.
Everyone dancing after dessert.
Long bike rides, cold water park fun, long morning talks. Plenty of coffee. Plenty of food in general.
It meant working hard ahead of time, so we could enjoy our guests when they arrived.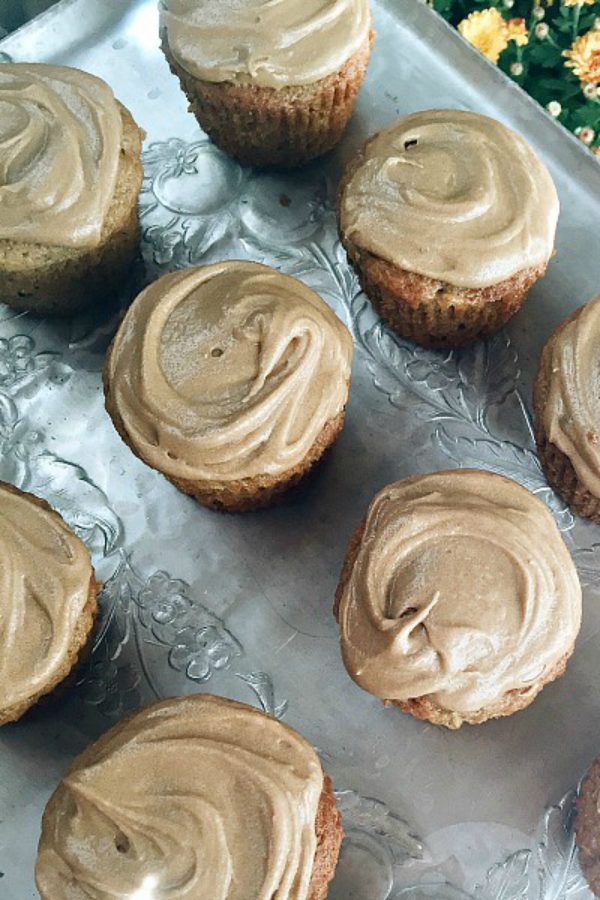 Zucchini Maple Cupcake Recipe
It meant not having a schedule, but having a menu (for sure).
Being organized is key to playing and having fun! [HINT HINT: It's always good to have delicious cupcakes ready for eating!]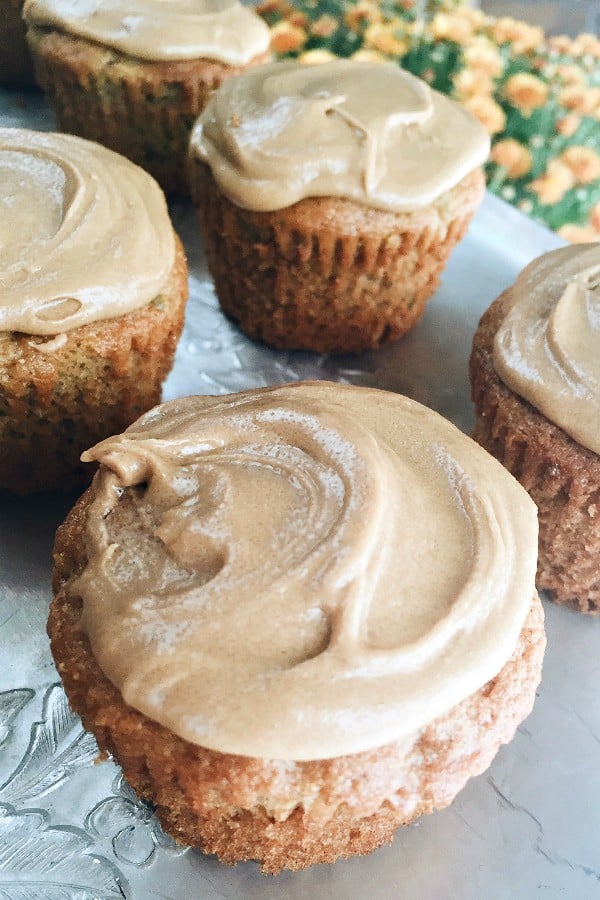 No eating out. Because our guests always host us in-home in Portland, we do the same here.
We just have fun. Wing it. Relax. Ride bikes. Play games. Watch movies. Enjoy.
Looking for a late summer Menu? Here are a few options!
Roasted Butternut Squash and Wild Rice Salad
These cupcakes (below) or Root Beer Cake with Cream Cheese Frosting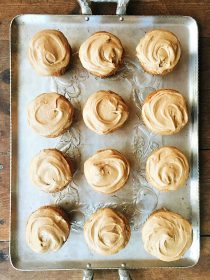 Get the Recipe: Zucchini Maple Cupcake Recipe
From Taste of Home Magazine 2016. Yield: about 1-1/2 dozen.
Ingredients
3 large eggs
1-1/3 cups sugar
1/2 cup canola oil
1/2 cup orange juice
1 teaspoon almond extract
2-1/2 cups all-purpose flour
2 teaspoons ground cinnamon
2 teaspoons baking powder
1 teaspoon baking soda
1 teaspoon salt
1/2 teaspoon ground cloves
1-1/2 cups shredded zucchini
Maple Frosting
1 cup packed brown sugar
1/2 cup butter, cubed
1/4 cup 2% milk
1 teaspoon maple extract
2 cups confectioners' sugar, + more, if needed
Instructions
Preheat oven to 350°. Beat first five ingredients. Combine dry ingredients; gradually add to egg mixture and blend well. Stir in zucchini.

Fill paper-lined muffin cups two-thirds full. Bake until a toothpick inserted in center comes out clean, 20-25 minutes. Cool 10 minutes before removing to a wire rack.

For frosting, combine brown sugar, butter and milk in a large saucepan. Bring to a boil over medium heat; cook and stir until thickened, 1-2 minutes. Remove from heat; stir in maple extract. Cool to lukewarm.

Gradually beat in confectioners' sugar until frosting reaches spreading consistency. Frost cupcakes.
Notes
UPDATED FROM SEPT 2016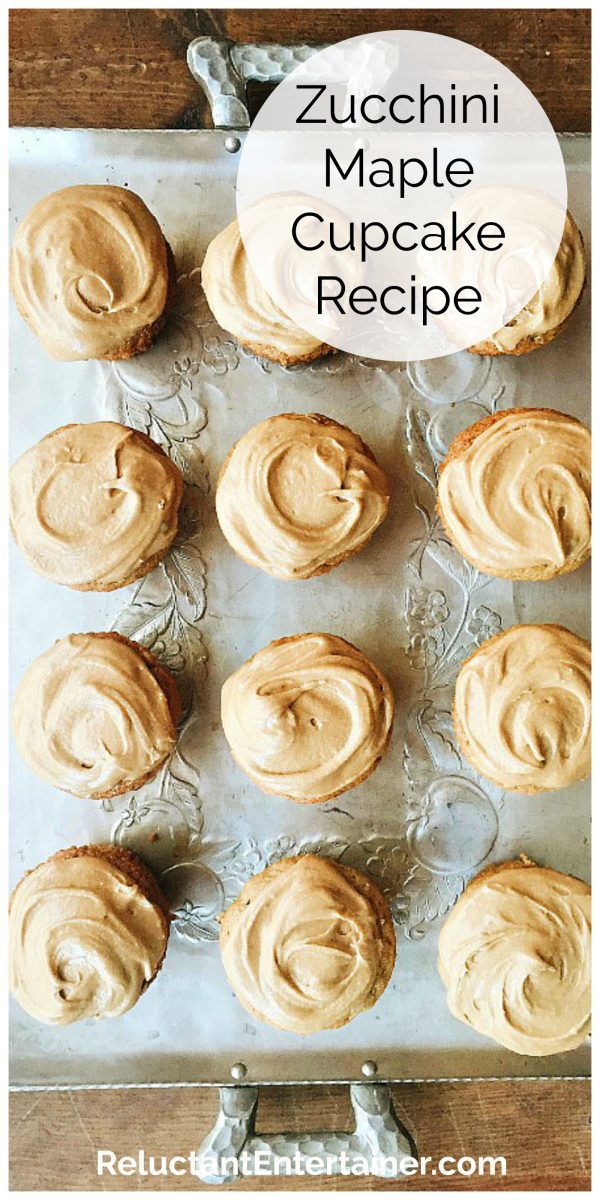 Hello and welcome to my home and table!
I'm Sandy—lover of food, family, cooking, THE BIG BOARD, travel, and bringing people together. Through great recipes and connection around the table, we become better, stronger, and more courageous people. Feasting on Life is real, and every time we do it, we grow a little more. Read more...