This Carrot Pineapple Zucchini Bread Recipe is made with golden raisins and walnuts, delicious for breakfast or brunch or a snack!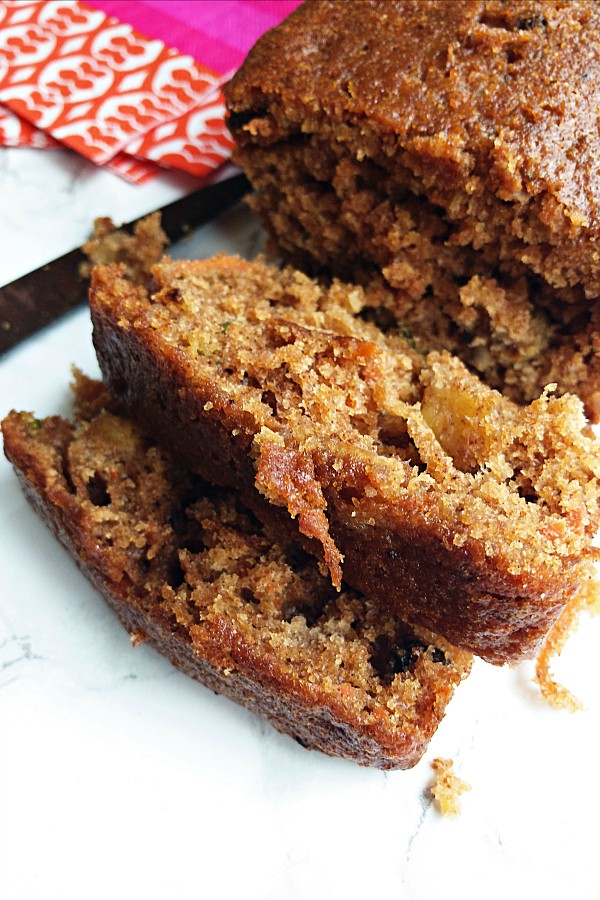 Just returning from our trip to Belize, which I plan to share more of, a friend asked, as friends do, how was your trip?
My response was this: Belize was fantastic. I'm trying to store up all the many lessons I learned in my heart, because I never want to forget them. It was so rich, in so many ways.
When I think about the experiences in life, and how precious they are with new and old friends, it makes me a little teary-eyed. It was actually common for me on this trip that we took, especially the last part, to get teary-eyed on a daily basis. Life is so much more spacious when we invite new people and experiences into the boundaries of what could be so small, if we allowed it to be.