This Banana Cookie Bread is a yummy recipe to make for gifts, care packages, hostess gifts, or an after school snack for the kids!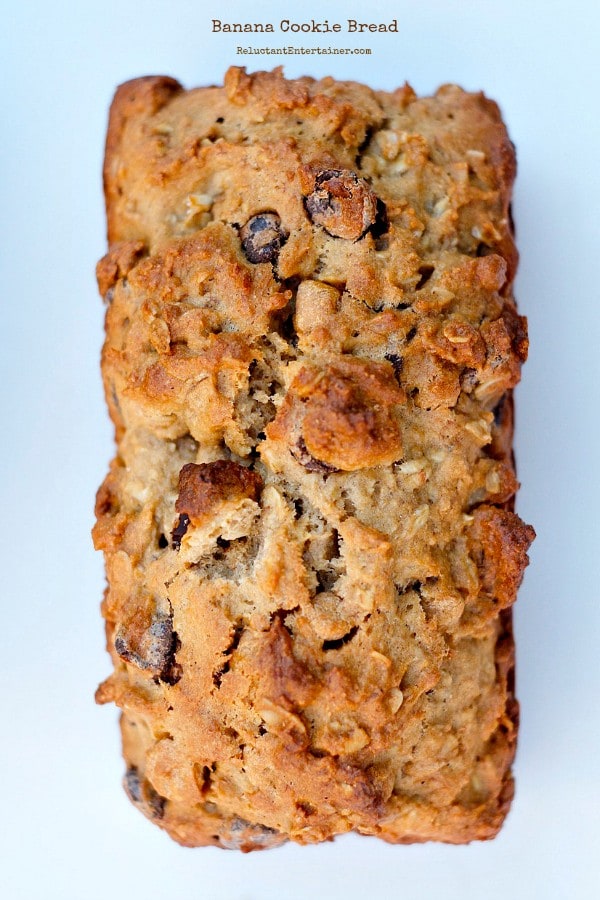 I think of November as "count your blessings month," although every day of the year should be the same. Do we have food, clothing, a home, and love? Yes, a zillion times yes!
We ponder, we plan, we make our dreams come true. Most of us have holiday get togethers to look forward to, and if not, we're invited to one. We are truly blessed!
I love this quote: We are cups, constantly and quietly being filled. The trick is, knowing how to tip ourselves over and let the beautiful stuff out. -Ray Bradbury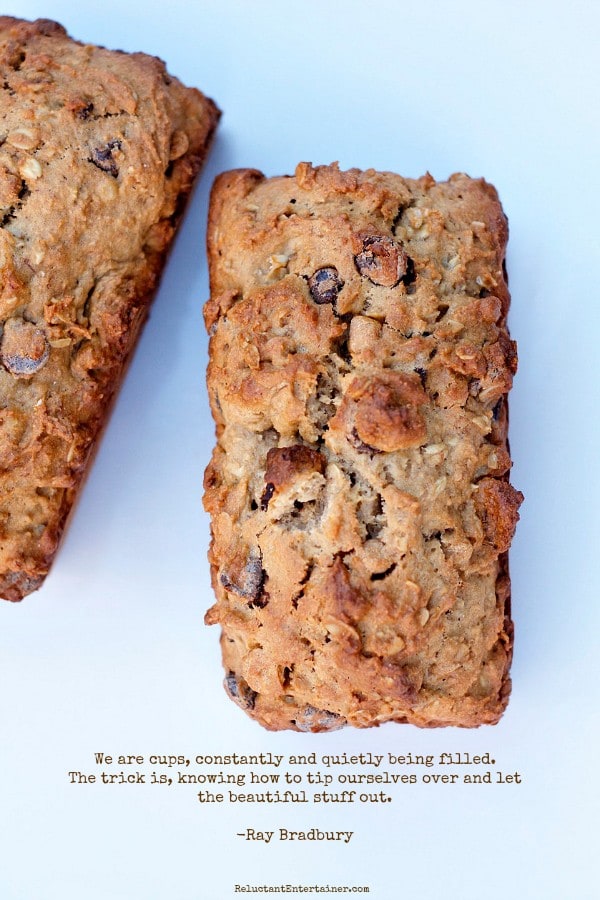 I loved hearing the other day my daughter on the phone with a friend at college. The laughter, happiness, blessings … it was evident that she was reaching out and having a good time on Face Time.
She then told me she wanted to put together a care package for her friend, and mail it off to the college.