This NW Raw East Kale Citrus Salad with Tahini Dressing is a healthy, ultra-nutritious, tasty and satisfying salad to enjoy at any meal.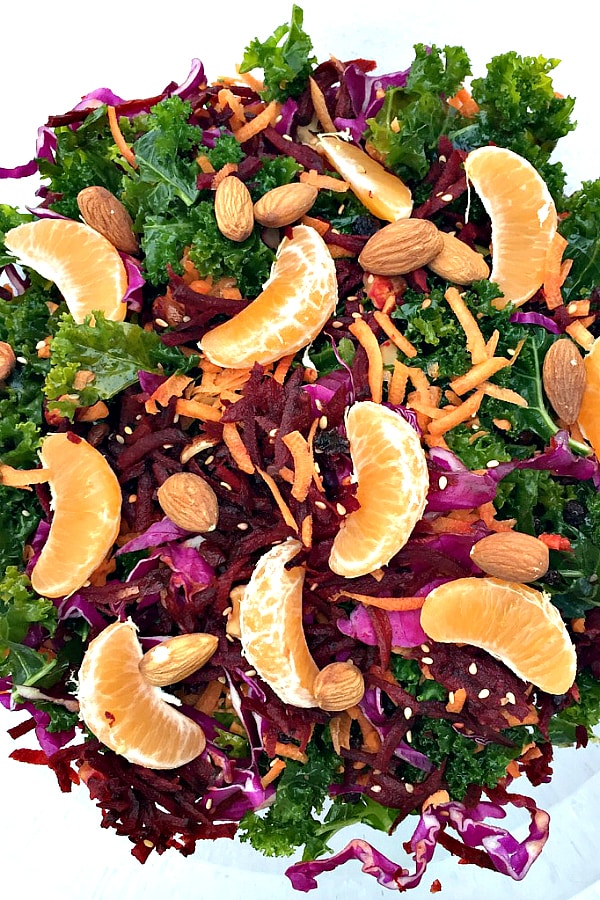 Friends, this past month has been a quiet month for me, but one of living a few good, daily rhythms and creating some new healthy habits.
My husband and I enjoyed beautiful, gorgeous, snowy Bend, Oregon for a couple of weeks in January, and then came back home to face the daily grind (for me, blog work, cooking, taxes, bedroom painting, garage cleaning, and have been purging the upstairs – for him, lots of travel), but also a little bit of hospitality mixed in. It's been reflective, introspective, I've read some great books, prayed a lot, and I'm on a healthy roll with eating lots of salads and enjoying yoga every day. I wrote a post about NW Raw Organic Juice Bar, as our friends Web and Karen own this magical place in Ashland, Oregon. It's the best secret in southern Oregon when it comes to health and vitality and ministry. Seriously, their mission (or ministry of serving raw food) is to serve their community, and help educate, empower and inspire their customers in a healthy lifestyle.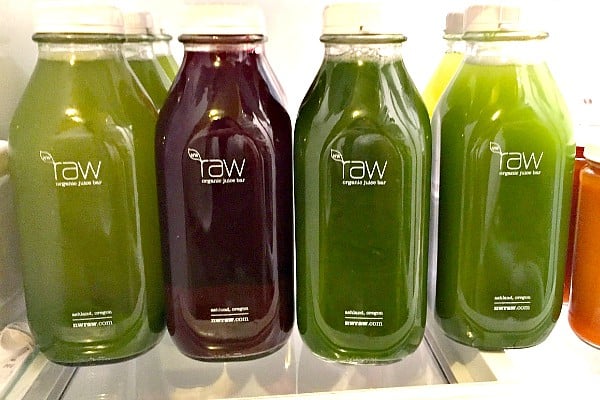 30 days of yoga
On our way to Bend, Web loaded Paul and me up with their varieties of juices, and not having planned this out (this was a last-minute, "let's do it" approach) we started clean eating, drinking juice daily, and then online yoga with Lesley (Lesley Fightmaster Yoga).