My goal here on RE is to help people see the simple side of entertaining. It does take effort, but it's also so rewarding! Today's recipe is easy, Peach Granola Crisp with Peach Cream, a recipe almost anyone can make. How about adding it to your next dinner party menu?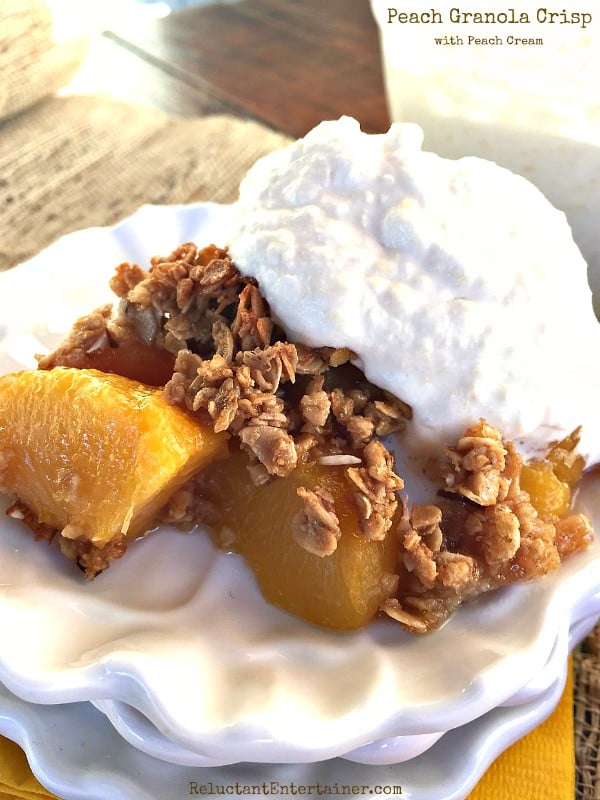 We're all in different seasons of life. I like to think of it as the sweetness of life, because every day is a gift. Some of us single, married, with little kids, no kids, big kids. Some of us are longing to entertain more, some of us have been burned by people, so we're no longer interested in opening our homes. Some of us say we don't have the money to entertain, some of us really don't have money, but we've figured out how to delegate so we don't have to do it all.
Some of us see what others have–beautiful homes, we live on Pinterest and Facebook–and it not only reminds us of our failures, of what we do not have, but it can also make us selfish. I hate it when I get sucked in to these joy-stealers. (One of the most common joy-stealers for women is jealousy!) It happens to all of us!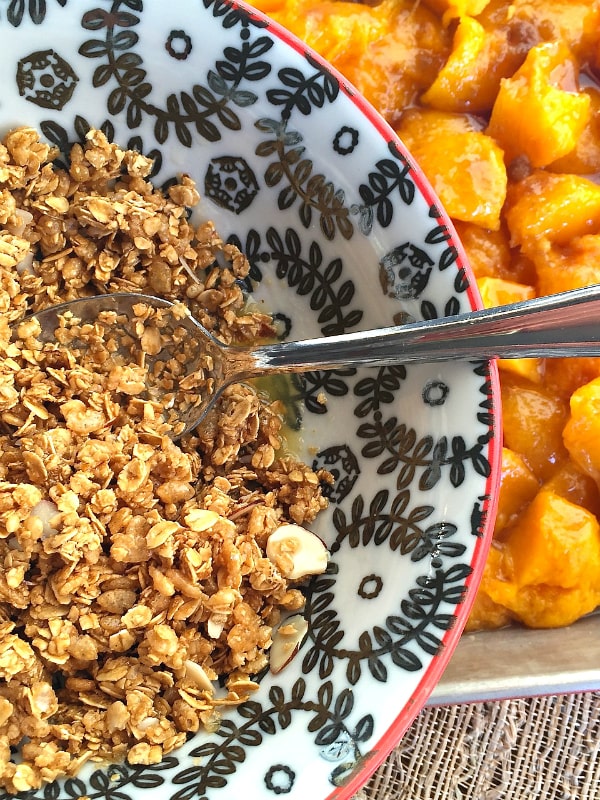 Stop comparing.
I say stop comparing, and live a joyful life! Put aside what's bugging you or that you don't have control over, work on what you do have, the blessings you've been given, and be grateful. All eyes off ourselves and on to bigger and brighter things, with purpose and fulfillment in God!
Twenty-four years ago my husband and I started off with a tiny house under 1000 square feet, yet we still hosted (small) dinner parties. I yearned for more space, but I also learned that contentment is a real gift. And that gratitude changes everything. And eventually things do change in life … (By the way, 24 years ago today, my husband asked me to be his wife!)