This post is sponsored by Seagram's Escapes "Keep it Colorful" campaign, along with a delicious Corn Chorizo Dip Recipe!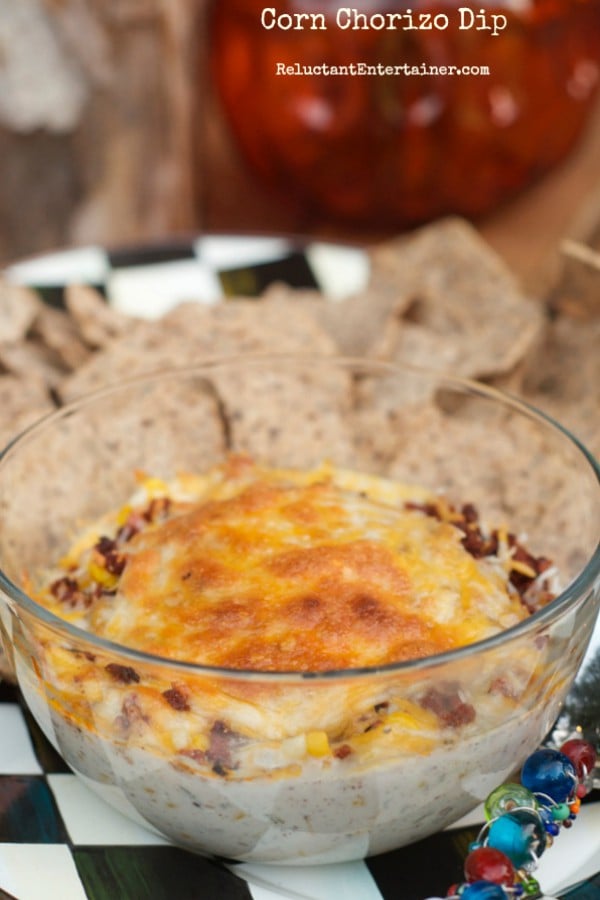 With summer winding down, we're enjoying our backyard and visiting with friends on the weekends more than ever. We know before long, the evenings will have a chill to the air. Recently, my husband and I invited a few friends over to hang with us in our "secret space." I wrote about it here, and how we made this nifty little table. It truly is a fun place in our backyard to relax, eat a bite, and drink something yummy.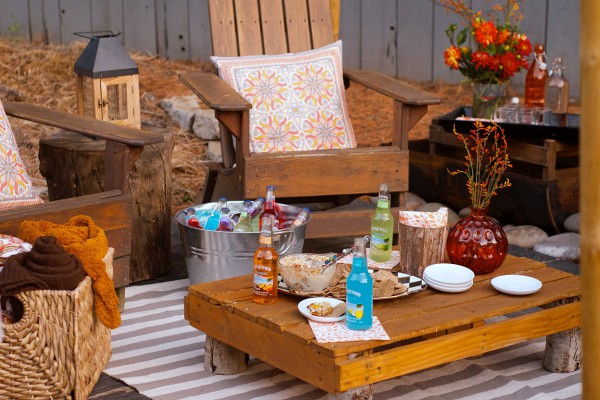 This time we brightened up our backyard area with an end-of-summer pop of color, and made it cozy for our guests. We invited some friends, cooked up a summery-fresh appetizer, Corn Chorizo Dip, and enjoyed the evening in simplicity and style!