Welcome to Autumn! Yesterday I recreated a 3-Ingredient Smoky Dressing with Green Salad– so fresh and lively!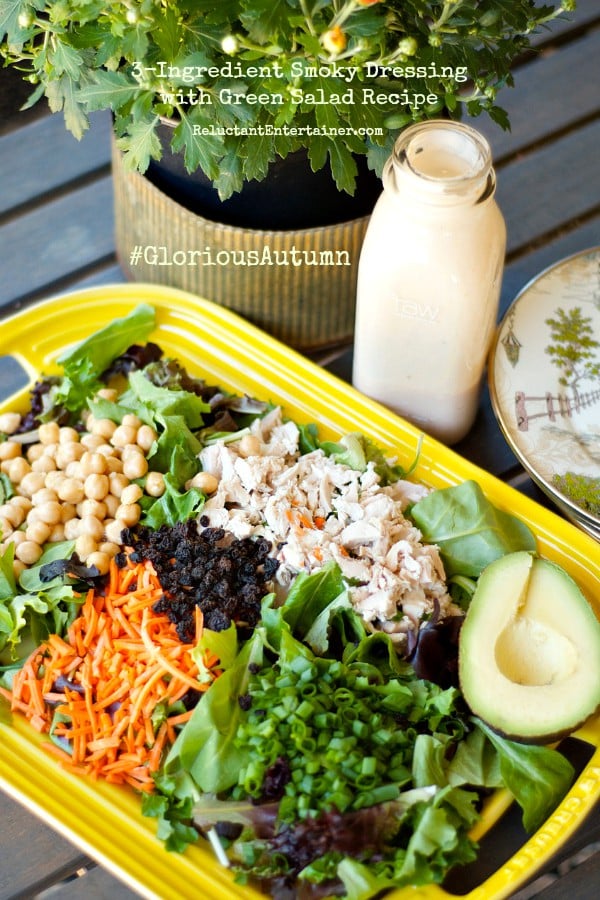 Do you know how much I adore Autumn? So much that I'm hash tagging my photos on Instagram with #gloriousautumn in celebration of all things inspired by beautiful autumn colors, lighting, recipes, scents, the feeling of warmth and love that is in the air. I'd love for you to join me. Just hashtag your photos #gloriousautumn and then we'll be able to see each other's "glorious autumn" passions! Too much fun!
Goodbye Summer 2014.
Saying goodbye to summer was hard for me this year, because my summer literally flew by. Quickest summer yet, probably because of our Africa trip, and so many other short trips to some very cool places. Yesterday I took this photo with my iPhone. Goodbye Summer 2014!