I love the kick and the spice of this Curried Orzo Salad, the ultimate side salad, summer picnic, camping, or potluck dish!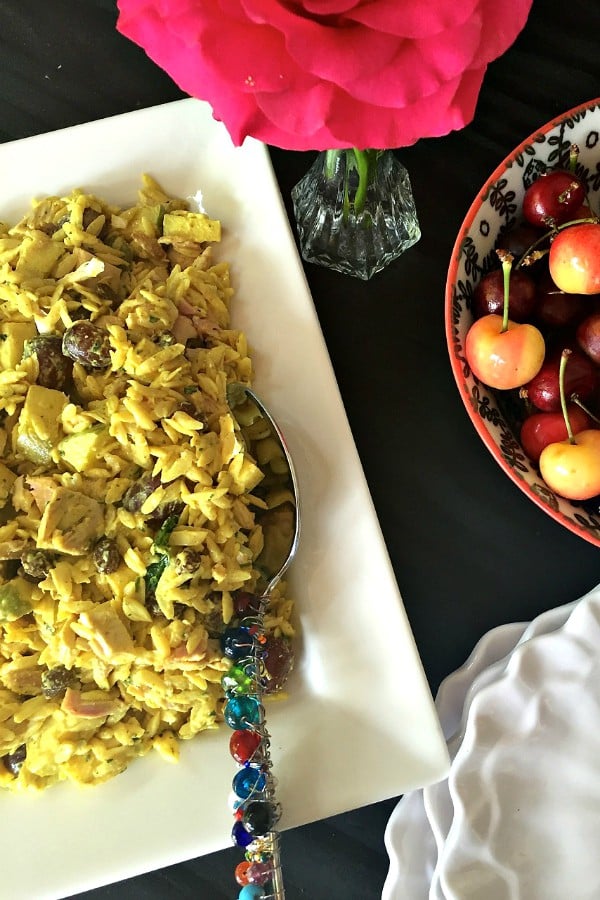 I love to prep for the week on Sundays. It's just a good cooking day, for making up salads and soups and extra Sunday Supper foods, because we love leftovers!
A few Sundays ago, we enjoyed these Apricot Greek Yogurt Chicken Thighs (delish), when we invited a few friends over for a quick meal.
Curried Orzo Salad
I made this easy Curried Orzo Salad and a giant green salad, and our friends brought dessert.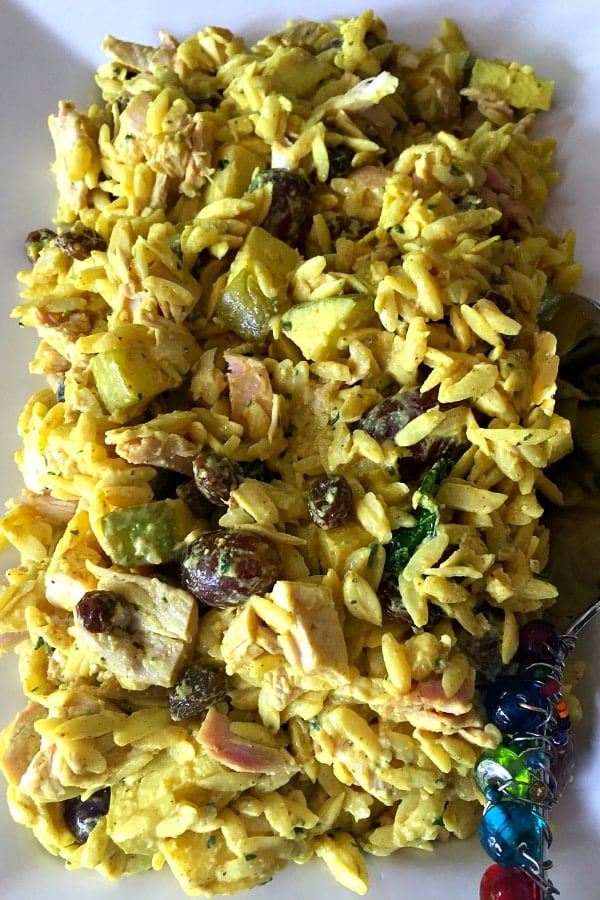 Since we were keeping it easy in the Coughlin home, not stressing about too much fanciness, this meal was super easy to prepare and serve.
This week we are in our new home (more details to come with DIY projects, etc.) but the last few weeks had challenges, and every day had its own reality.