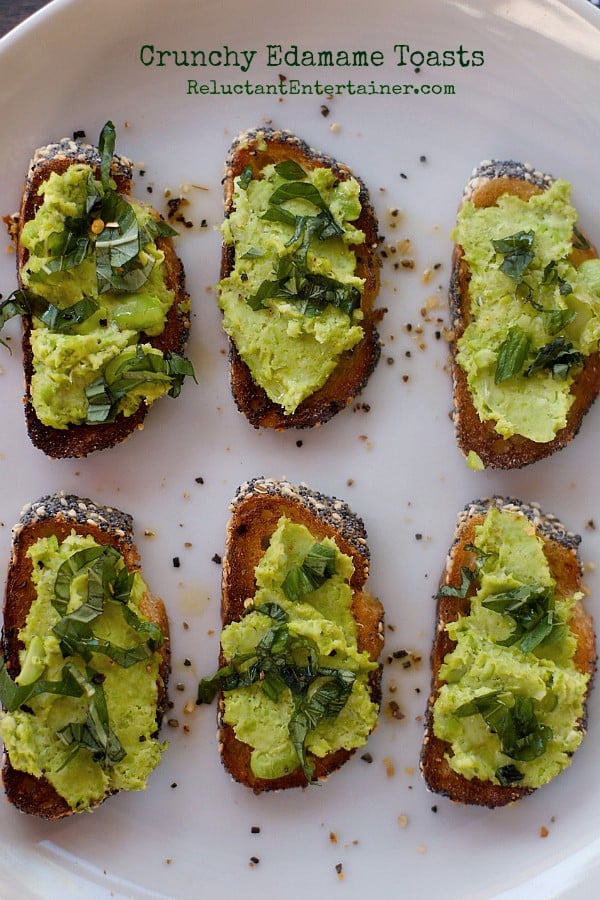 Remember the golden rule for entertaining, always make your guests feel at home, and start off a dinner party with a yummy drink and a delicious appetizer, like these Crunchy Edamame Toasts!
Today I'm sharing my 4 appetizer tips, and something I figured out a few years back when it comes to creating appetizers: That is that it's okay to try something new!
If you want to try a new recipe.
The first course of a meal, the hors d'oeuvres, is a perfect time to try out a new food combination or recipe on your guests. Great idea! It's usually a few bites, the guests won't feel like they have to eat it if it's something they detest, and it's a fun time to watch their facial expressions, or listen to the comments regarding something new!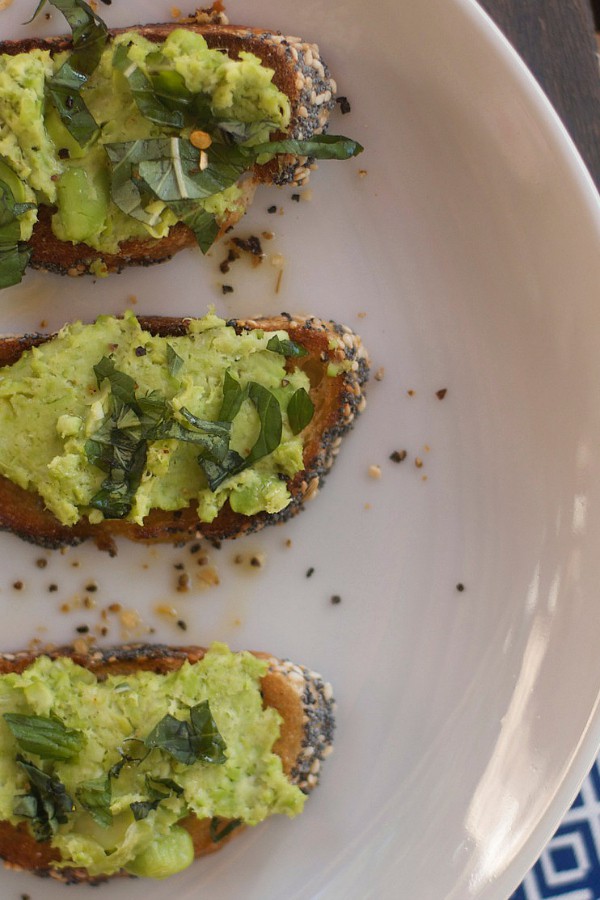 Mmm-m-m- … what is this?
I love this combination.
This is healthy?
A new kind of cheese!
I've never had this before!
Sweet and savory?