This One-Pot Chicken Vegetable Soup can be served as soup, or over a bowl of noodles. Squeeze fresh lemon on top, and serve as a perfect cozy meal!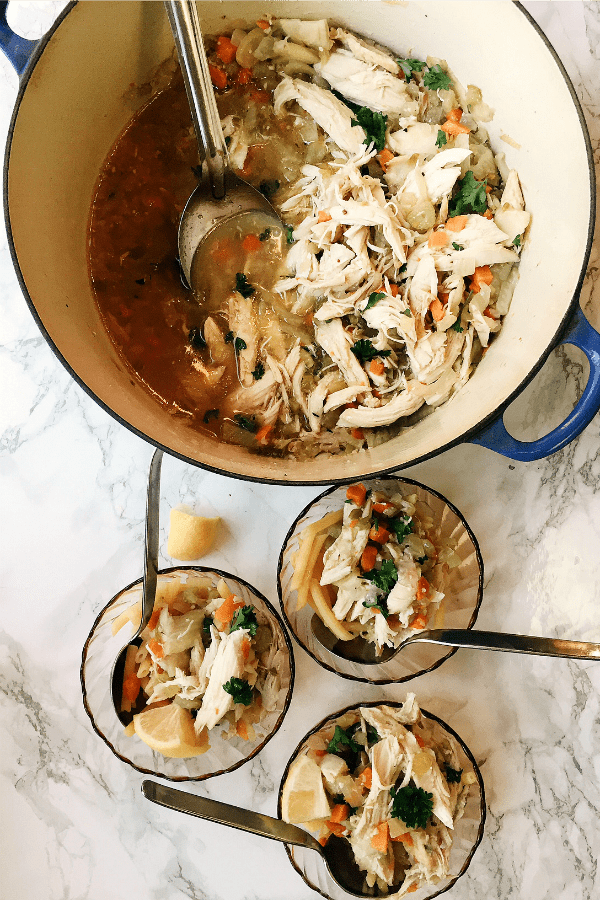 The night before we left for Portland, then Seattle, to take our daughter to college, I made a delicious comfort dish, One-Pot Chicken Vegetable Soup.
I think about or daughter, and the love that will overflow to those around her at college. I know her well, with so many friends–her hugs are amazing, she is compassionate and kind, an encourager at heart. Those kind of virtues are something I always want more of, and they are contagious if we are willing to be the catalyst.
What I love about this soup recipe is that you can eat it without the carbs, or make a pot of pasta, too.