This White Bean Chili recipe is one of the easiest dishes to make for company–a real crowd pleaser, for any age, any season–and perfect for the reluctant entertainer!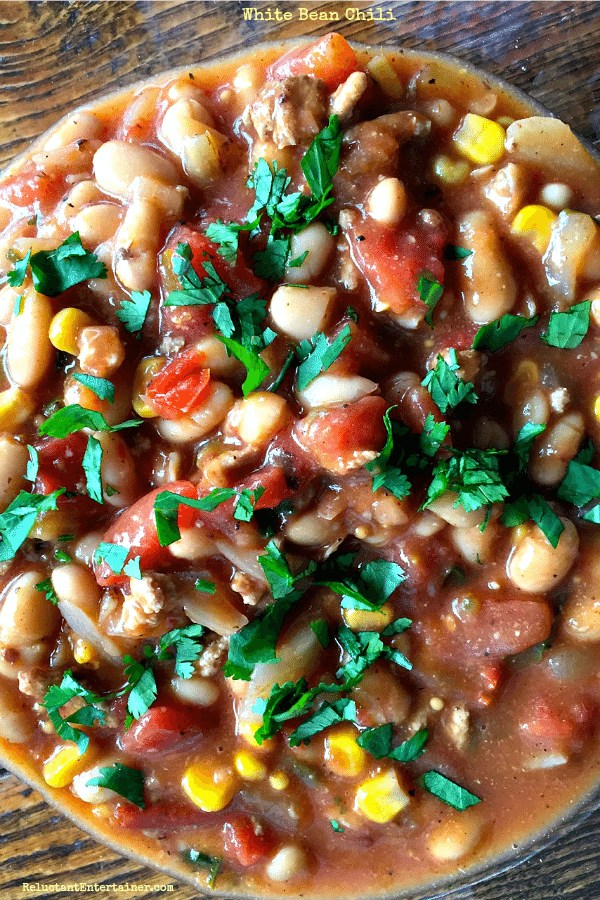 Yesterday we hosted 40 people in our home for a chili party. It was casual, fun, our kids invited their high school friends' families. We all felt loved, accepted, warm, the vibe of the holiday season as Christmas music was playing, and we were getting involved in each other's lives.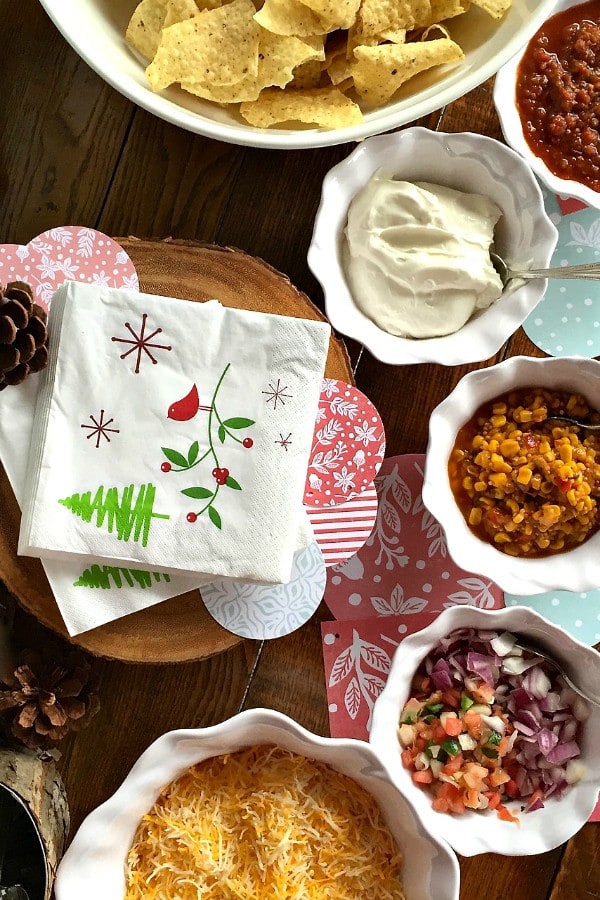 The holidays are a great time to connect, but for the lonely person, they can be so painful. I think about their pain, missing family, not feeling like they can reach out, possibly feeling like they have nothing to offer. It is an inward pain that most of us do not experience every day. It's also so lonely, even when you're surrounded by those who love you, when you're missing a loved one who has passed away. I've been there … nothing fills that void.
I wrote about loneliness years ago, and want to share these simple tips again. Think of someone you know who is lonely this week, and invite them in to your home, or go and visit them. Even if you're serving a pot of chili, people just want to be loved. It's really not about the food, but the connection and the fact that we care about each other.
Open you doors.
Learn to open the doors of your home, in whatever season of life you are in. Introduce yourself to others and invite them in. If you're reluctant to entertain, keep it simple and make a big pot of chili the night before! Ask guests to each bring a side (corn bread or crunchy hot bread, salad, dessert), and you're set! We have new neighbors in our neighborhood–we've already invited them in.