With springtime entertaining right around the corner, I have a simple 50-minute Strawberry Basil Chicken Tenders recipe, good enough for company!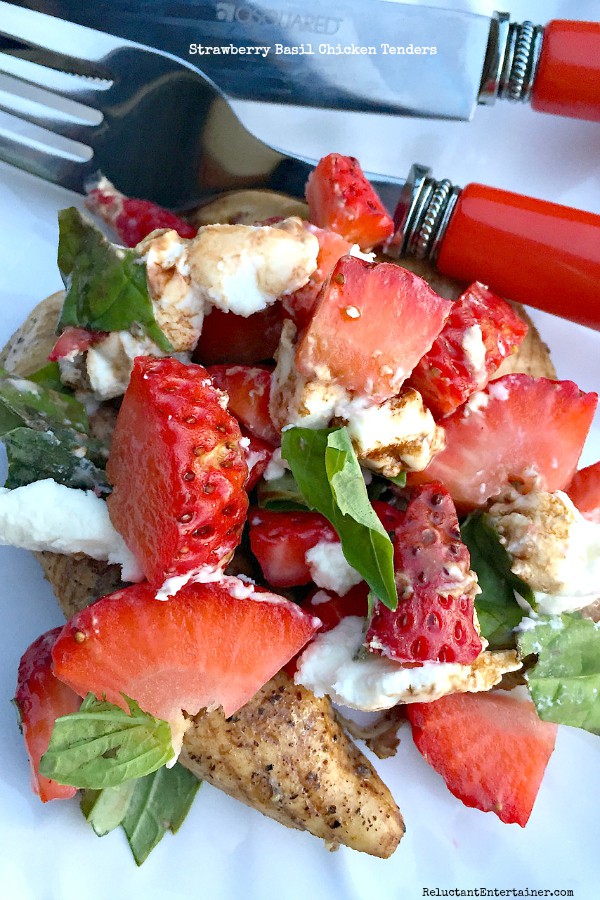 I love our home and inviting people in for a meal. Seriously, the way to anyone's heart is through his (her) stomach! Even if you feel you're a horrible cook, just the invitation alone means a lot to people! I always remind friends that "take-out" is a fun option, too! There are so many great restaurants and markets to buy food, and bring it home to enjoy in your own home!
This past weekend my husband and I visited Seattle with our daughter, and we couldn't have picked a more gorgeous weekend to check out colleges in the area.
Pike Place Market.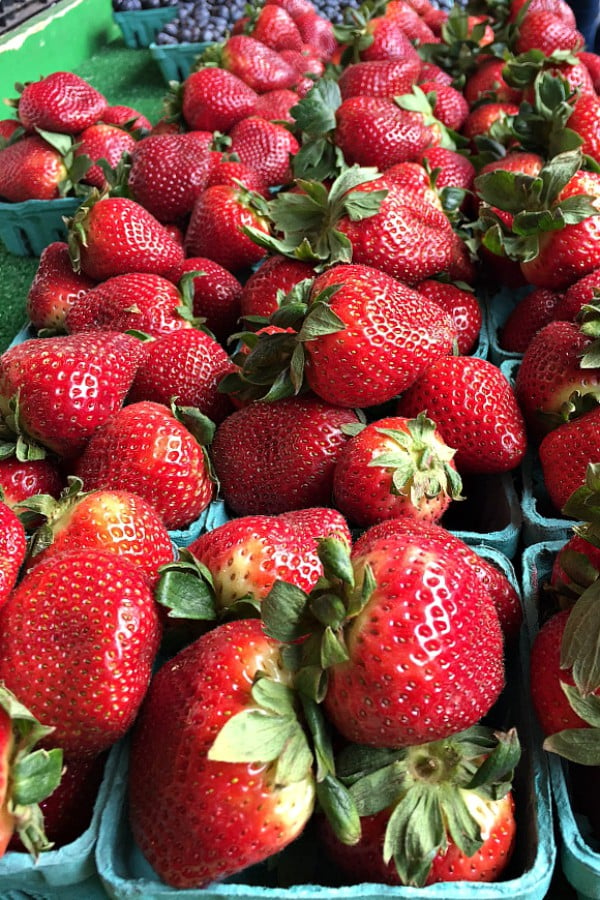 We walked through Pike Place several times, and these beautiful berries kept catching my eye!
It's hard to believe that strawberry season is already here, and our youngest child is heading off to college (sniff-sniff)–it all happens so quickly!