Get a head start on dinner with this fresh Crock Pot Roast Beef  dinner, made with carrots and a wine broth. Cooked in a crock pot for hours, to perfection!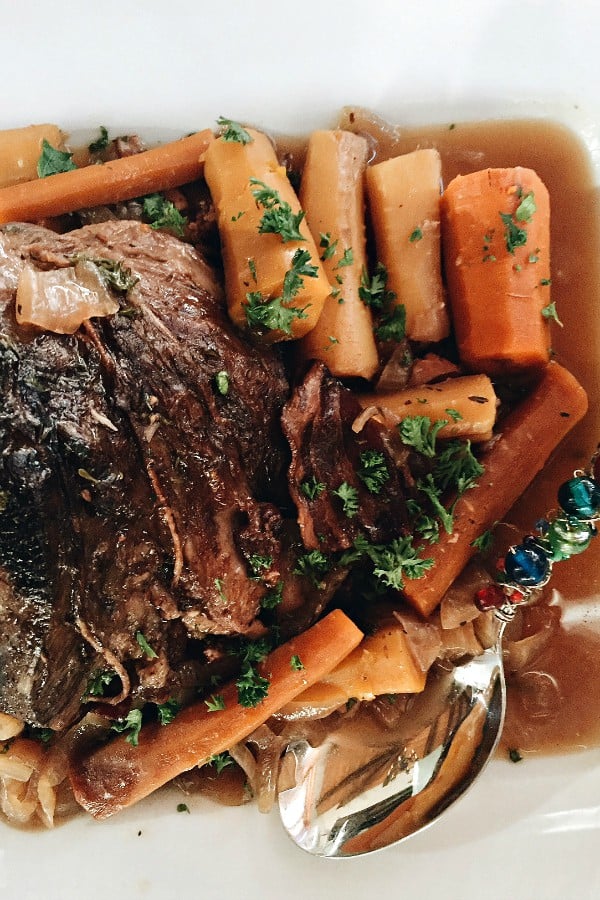 Happy Monday, Friends!
I especially like the idea of planning your meal earlier in the day, so at the end of the day, there's plenty of time to enjoy a leisurely meal, to slow down, make real connections with people, and just serve those around us in a simple way. On Mondays, I get excited for cooking!
A simple way for me to linger and savor, especially at the end of the day, is to use my crock pot earlier in the day for easy meals. Our crock pot has been put to use all summer long, for chicken, pork, tacos, soups, and more.
It's the best and easiest kind of cooking!