These sweet and savory Root Beer Baked Beans recipe is perfect for a summer party or potluck dish!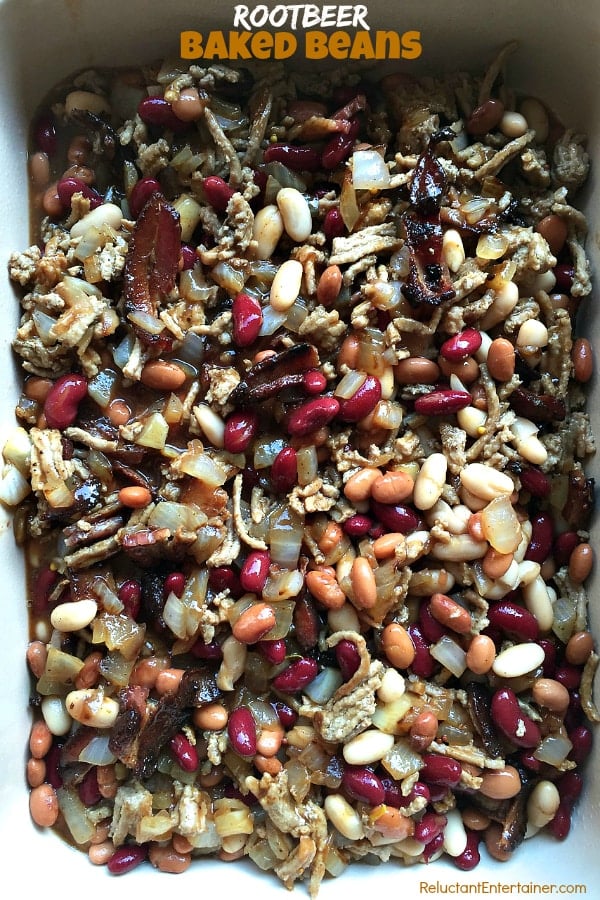 What gets in the way of smooth entertaining?  Two things come to mind with me and with other hostesses that I notice: Apologizing and not enjoying myself at a party. So for this Fourth of July, I plan to work on both of these issues.
I've fallen into these tiny "traps" many times, so now I try to catch myself. I've also noticed when others apologize, or seem stressed at a get-together, and I want to say, "stop! … don't do it."
Especially when it comes to apologizing, It really does bring attention to ourselves and points out the situation, when realistically our guests may have never noticed.
Anyway, these 2 things are what I tend to be guilty of, and are two things that I'm working on as a hostess. I wonder if you struggle with the same things?