Just in time for your patriotic party, enjoy this Fourth of July Fruit Berry Platter Recipe, a healthy display of berries, banana chips, and coconut chips!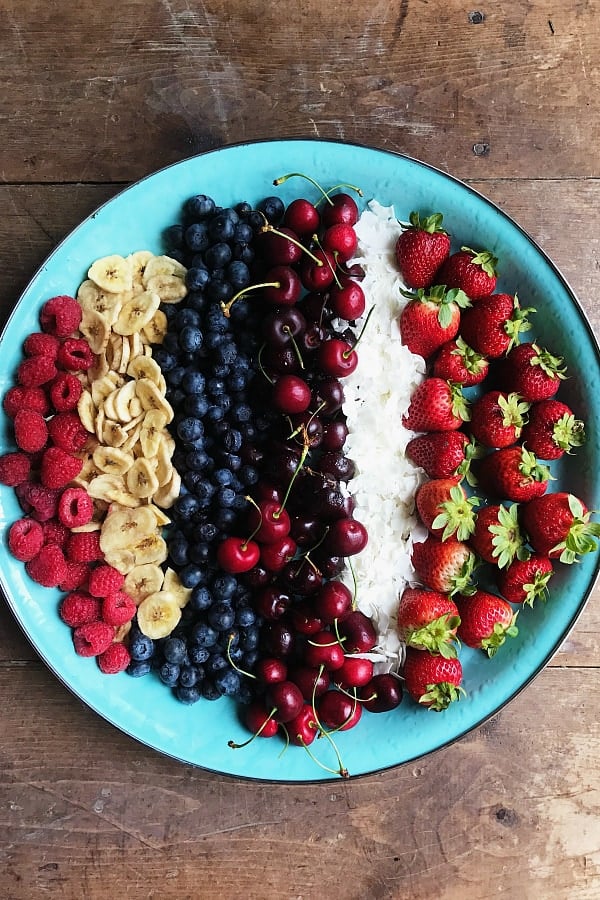 Making that perfect red, white and blue fruit platter can be overwhelming, especially if you are short on time and you don't have all the ingredients. But you can make something beautiful with these easy ingredients I'm sharing today!
Mouthwatering and easy, people love to munch on healthy foods, and I love this idea for a breakfast or brunch–for the Fourth of July!
I overheard a friend saying, actually two friends at two different times, "If only I were a food blogger," as if to say, I've got it easier than their job. Their job, being authors and writing a different kind of blog.