This Green Orange Smoothie recipe is the perfect morning treat that gives you energy all day long!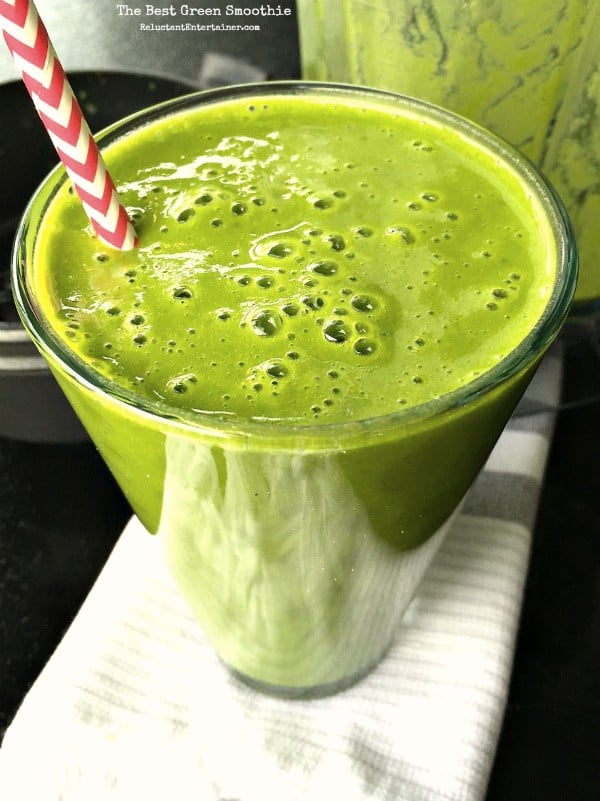 This week I've started my days off with a good work-out (either the gym, running, hiking, walking, weights, yoga — I mix it up), and a green smoothie! My sis told me about this "morning treat," and I've loved getting my greens in first thing each morning, plus I feel energized all day long! (A "just-home-from yoga-selfie," looking forward to my smoothie!!)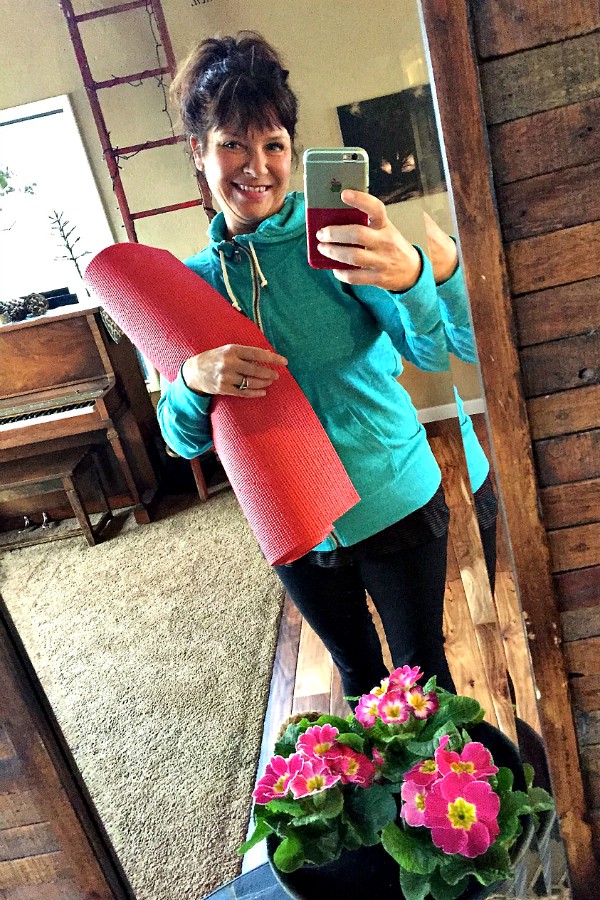 It's amazing what a good smoothie will do for you. So today I'm sharing this very simple recipe.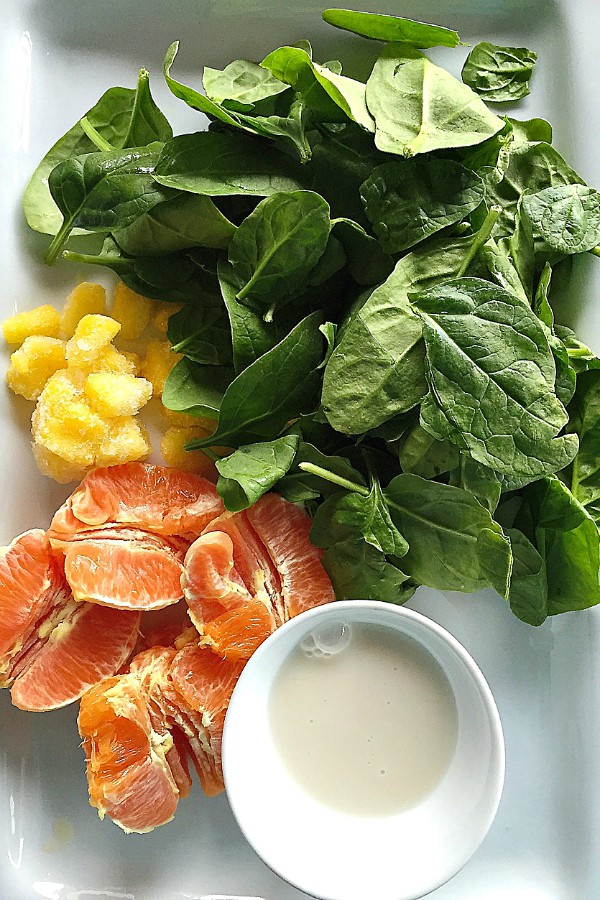 Green Orange Smoothie.
These lovely ingredients. (The best oranges right now–Cara Cara–I've been getting 2 bags at a time from Costco!) And always the option to add protein powder!