Looking for a light, simple Thanksgiving Eve recipe this week? Try this Pasta with Green Olive Tapenade Sauce that only takes about 20 minutes to whip up for your family or guests!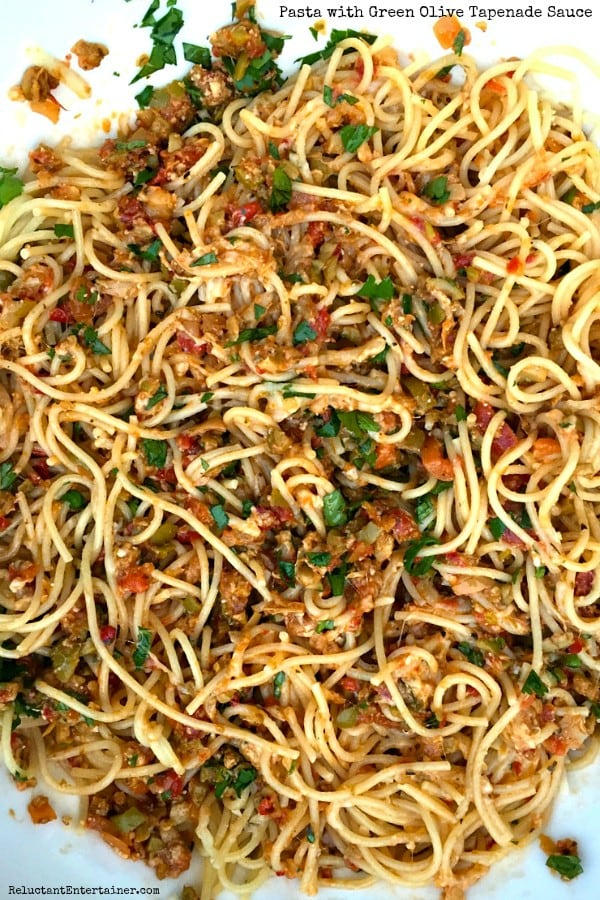 I'm throwing out several ideas today, a simple 20-minute meal of Pasta with Green Olive Tapenade Sauce, setting the table with rust and blue, a wonderful way to give back to friends and family this holiday season, by creating a "Colorful Gift Basket."
A colorful gift basket.
I remember this thoughtful gift so well, a Colorful Christmas Basket arrived at our front door, with all the goodies to make the perfect holiday meal for our family, including a beautifully thought out, handwritten menu!
Of course, it was created by my talented friend Krissy, with her beautiful writing and drawings, because she's one of the most creative people I know.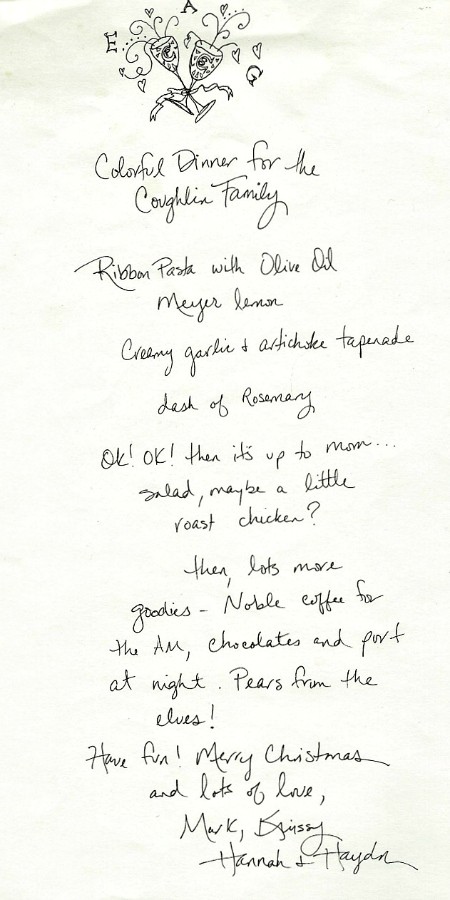 What a fun, unique idea, if you're looking for something different to give this year.
Why not give a basket of food? In your own creativity of food combinations, and handwriting (or drawings, if you have the confidence), create a handmade menu and a basket filled with all of your favorite things!
Even though this gift was given to us a few years ago, the idea is wonderful and very easy to give, helping the person you are blessing the basket with to create a very simple meal!
Personalized menu.
Everything they need in one basket! Oh, and don't forget the personalized menu!