Celebrate the Oscars with Toffifay Lemon Coconut Parfaits, an easy dessert with creamy coconut yogurt, cookies, lemon curd and a delightful Tiffifay on top!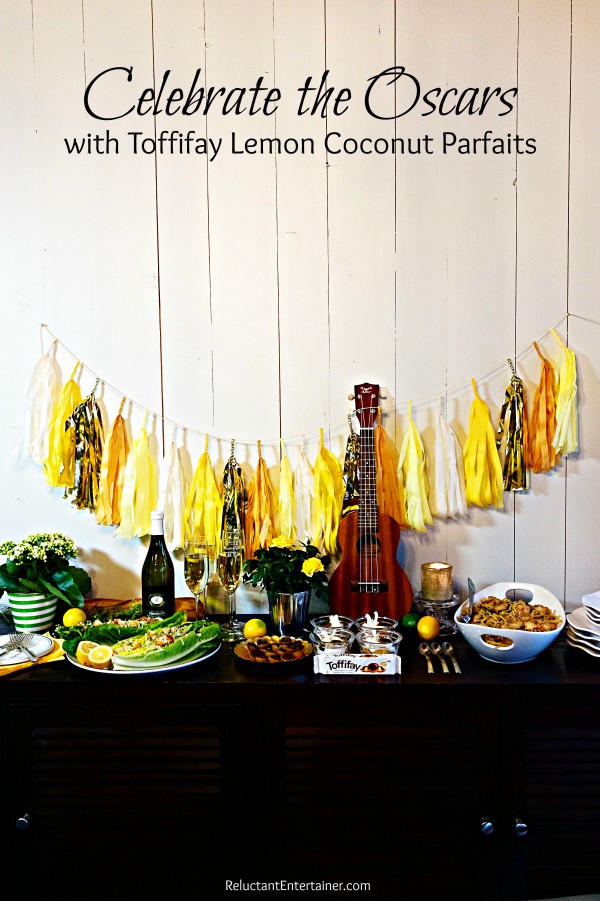 Friends, are you ready for the Oscars? The 89th Academy Awards, hosted by Jimmy Kimmel, airs LIVE on Sunday, February 26, and here's the full list of nominations for the 2017 Oscars.
Toffifay is the ultimate indulgence while hosting an Oscar themed viewing party with friends!
But first, during Christmas break, our family saw together La La Land in the theaters, a movie about a jazz pianist who falls for an aspiring actress. La La Land tells the story of Mia [Emma Stone], an aspiring actress, and Sebastian [Ryan Gosling], a dedicated jazz musician (who really plays in the movie!), who are struggling to make ends meet, set in modern day Los Angeles.