Today I'm sharing this cute Super Bowl Party Bling on Turkey Pesto Super Sub Sandwiches!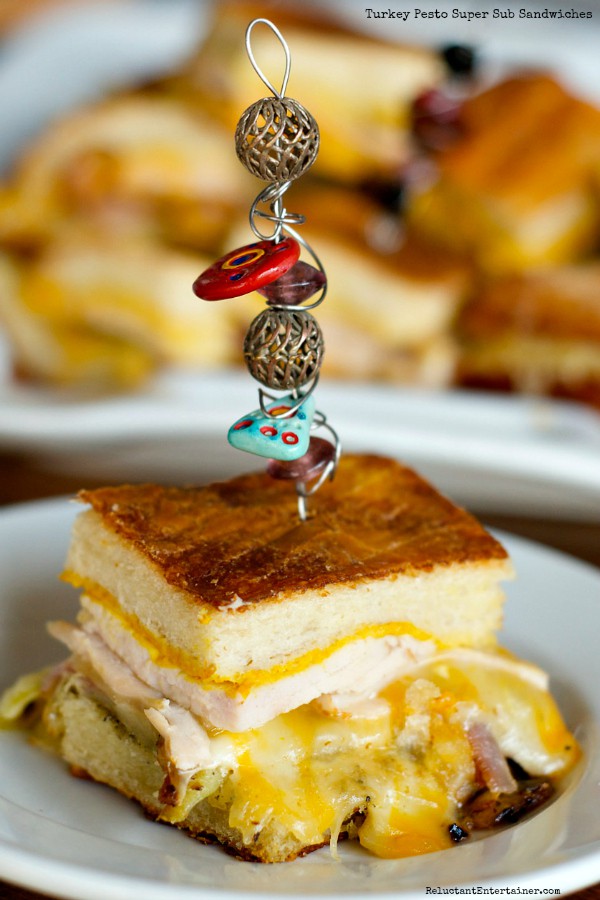 Here's how I know that it's a good Super Bowl Party … come Sunday, around 2:30, people start showing up with plates and dishes of good food! This year we're going to our friend's house, but whether we're entertaining in our home, or heading out to a party, for me Super Bowl is all about the food – and most of the commercials. I like football, but don't love it (sorry!) but I do love soccer (the real football).
Okay, enough of that.
Of course, now that most of our friends are in our fifties or so, we try to be a little more mindful of what we're eating, a little more sensible for what will be at the spread. I'm sure there will be a bunch of quality ingredients piled on the table, such as healthy snacks and munchies. But what's a Super Bowl part without a good sandwich, slider, or wing recipe?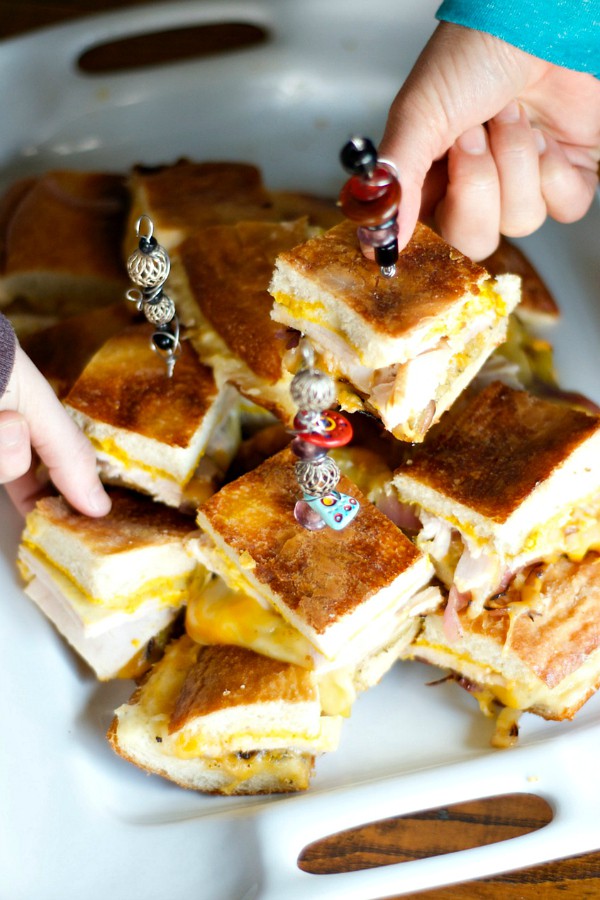 Turkey Pesto Super Sub Sandwiches.
So today I'm sharing one I made just yesterday, Turkey Pesto Super Sub Sandwiches, that feed up to 20. It was so good—better than a slider–I seriously could have munched on these little sandwiches all day long, so I took a platter to our neighbors and some to my Dad and his wife, Ginny!
Why "Super Sub?"
Here's the process, so easy.