This Lemon Garlic Chicken Shawarma is a delicious mixture of small chicken thighs pieces roasted to perfection; served on a bed of couscous!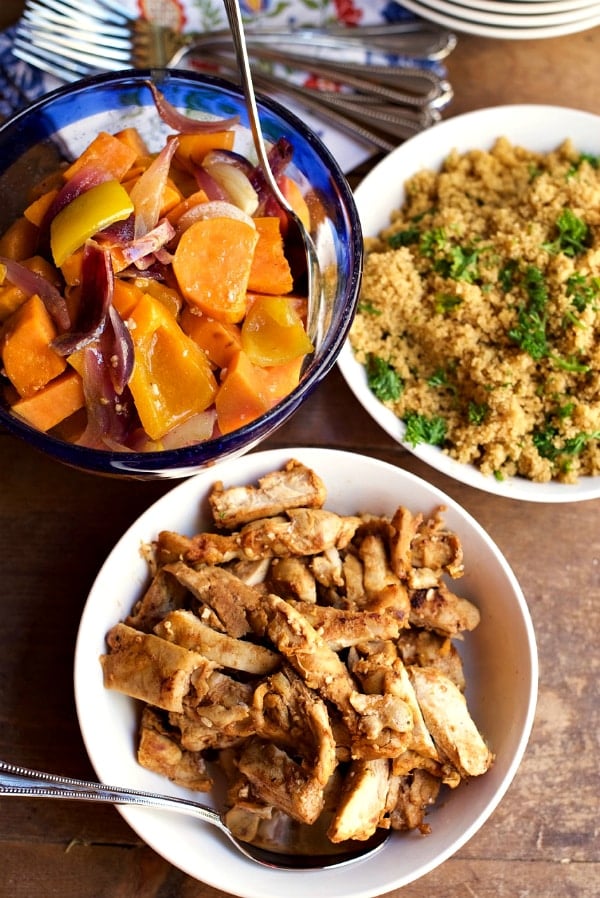 Friends, I have made hospitality a priority in my life for years. It's not just something I've written about on my blog (for 10 years!), but it's actually something that I have practiced.
I've been thinking about the excuses I hear from so many people, though everyone has their story, right?
My story is to "just do it," prioritize your family schedule, and get some dinner dates on the calendar. If you don't prioritize it and make it happen, it will never happen. And that is sad, because everyone misses out on a good dinner around the table. Even with people you don't know well, your life becomes richer, fuller, more meaningful when you share it with others.