This One-Pot Paprika Chicken Thighs recipe, with potatoes and carrots, is healthy and delicious, and good enough for company!
Friends, I'm sharing a post from a few years ago (when we had a giant garden), with a new video, and with hopes that you'll be inspired for DINNER TONIGHT! :)
As much as we feel we've let our garden go to "pot" this summer, with all of our travels, we couldn't be happier with the harvest that continues to give and give! We feel very blessed this year, and most recently pulled baby red and white potatoes from the garden. I'm glad we got them when they were "babies," since they are more tender and flavorful than the larger potatoes.
Garden potatoes.
This recipe today I made up on a whim, using what I had in the garden and fridge. I love those kinds of recipes – where everything goes into one pot!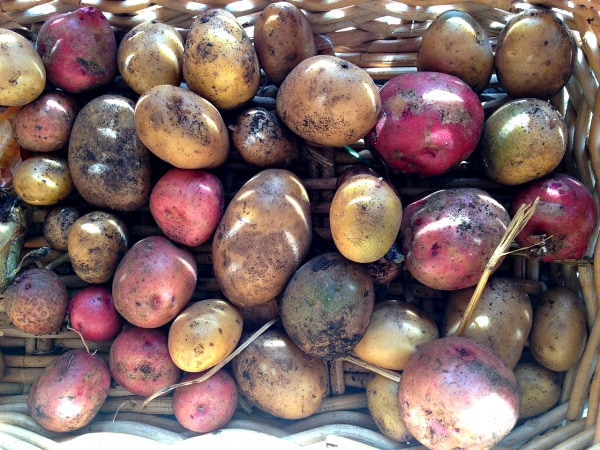 From our kitchen to hers.
I took one bite and thought to myself, Yum, this is fantastic! So I called one of my friends, who I know works out of the house, and asked if she wanted to swing by to "pick up dinner" from our house!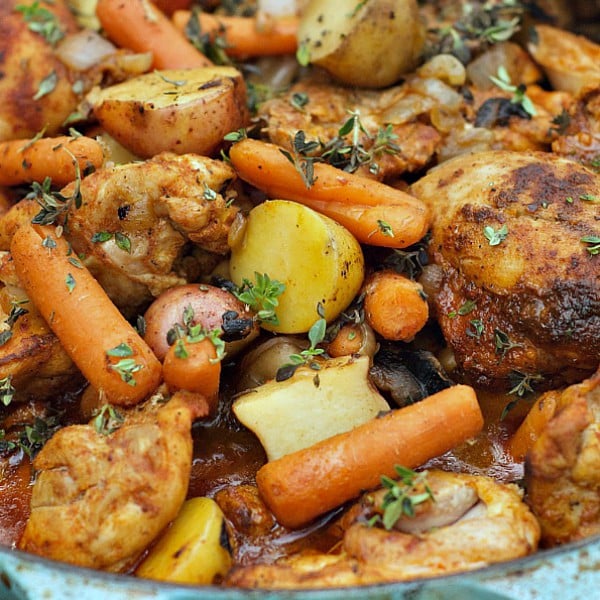 She was elated, I was more than happy to practice a "random act of kindness," and to think of how I could bless someone else.