Today I'm sharing about cooking and eating together as a family, and this delicious Country Sausage Hash with Steamed Eggs recipe! This post is sponsored by #ReclaimtheKitchen and Wolf.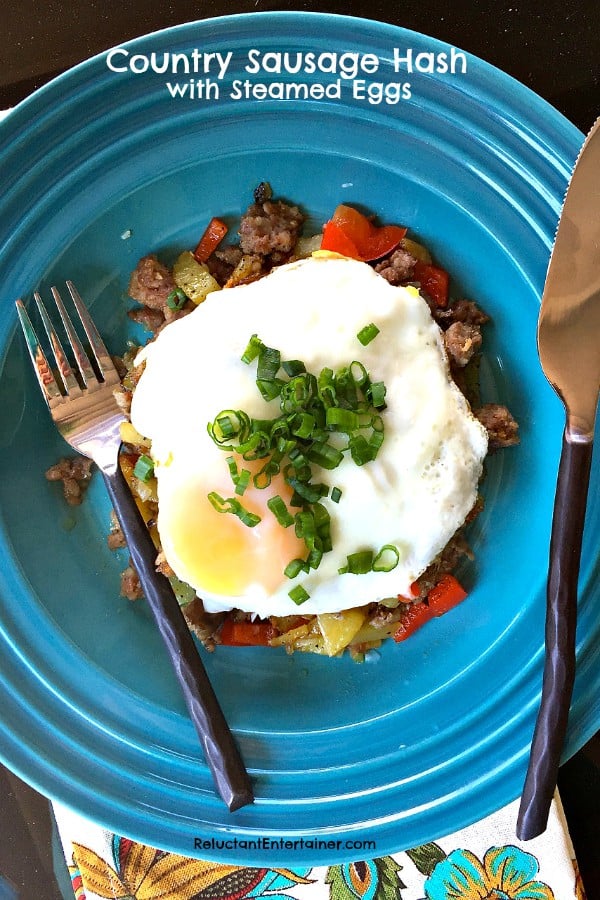 What I love about my kitchen is that it's organized for the whole family to cook and create recipes. Part of teaching our children how to eat healthy over the years, has been teaching them how to cook, what fresh ingredients are all about, and how to create or adapt recipes. Then there's the putting away, and the cleaning up as well. With the boys home from college over spring break, the pans were flying, rice was cooking, meat was simmering in the slow cooker, and we shared several tasty meals together. I love it when our kids are cooking in the kitchen!
Reclaim the kitchen.
But did you know that most of America is eating fewer meals in the home today? Many have lost their cooking mojo, or their desire to be creative and try new recipes, and they just resort to cooking the same recipes over and over.