Spontaneous entertaining sometimes is easier than planned! This past week we gathered with our friends for a last-minute meal, and I served a Vegetarian Zucchini Corn Chili made with BUSH'S Brown Sugar Hickory Baked Beans, with a large salad and fresh crunchy bread.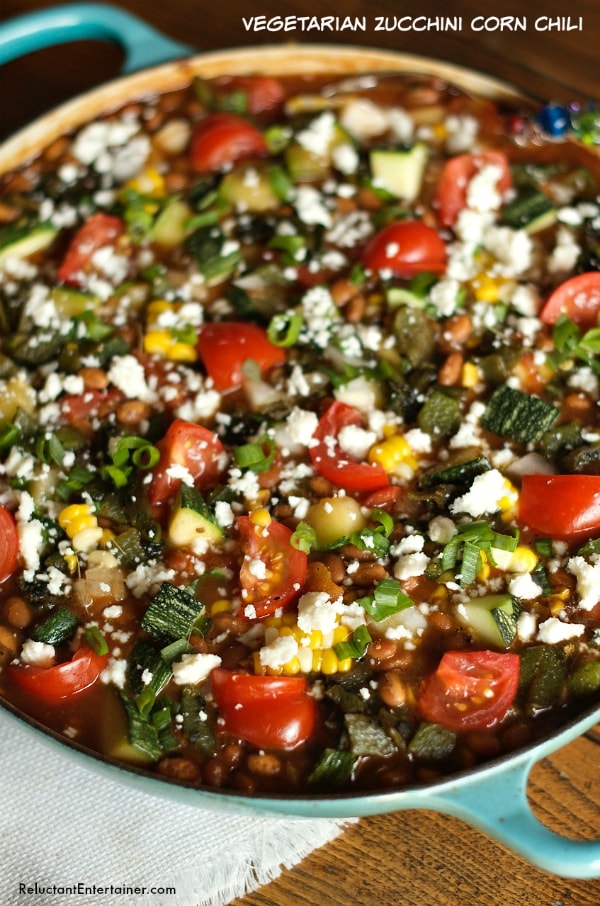 Are you like me, agreeing that spontaneous entertaining (having people over even last-minute), is sort of fun? When you cook a healthy dish that you can serve family-style, and not stress over house cleaning? Or, do you like to have everything planned, with ample time to work out all the details?
Spontaneous entertaining.
Not everyone loves spontaneous entertaining, but for us, with busy schedules and all, fall time is the perfect time to create a one-pot dish that is quick, easy to serve, and hearty –especially when you can add a salad and a big crunchy loaf of bread.
Guests love casual!