Delicious served with pulled pork, this Cucumber Lime Shaven Slaw Recipe is perfect for any summer party, picnic, or potluck! A party hit!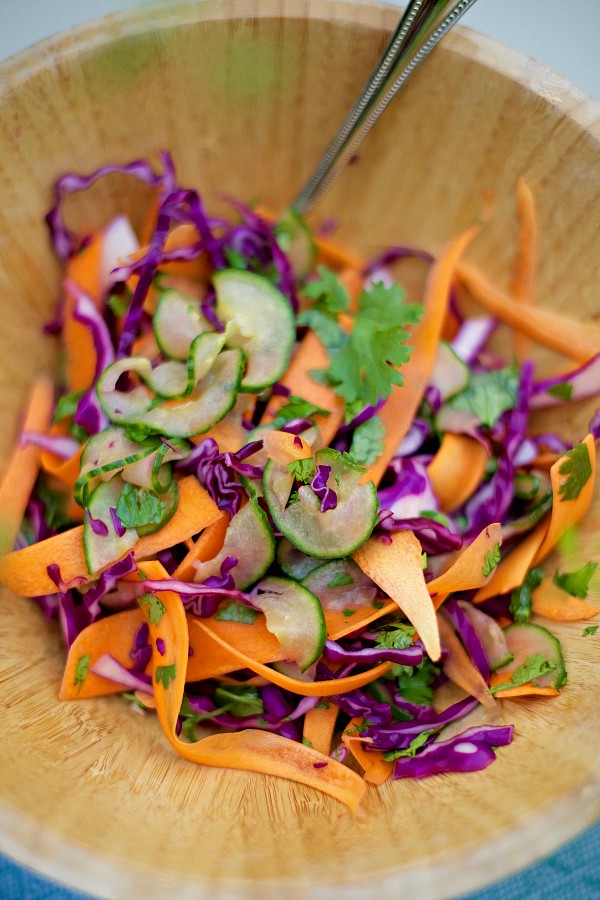 We recently had a couple of new friends over, having barely met them. I served Crock Pot Pork Roast, and this Cucumber Lime Shaven Slaw Recipe.
Easy menu. Great conversation, and new friends!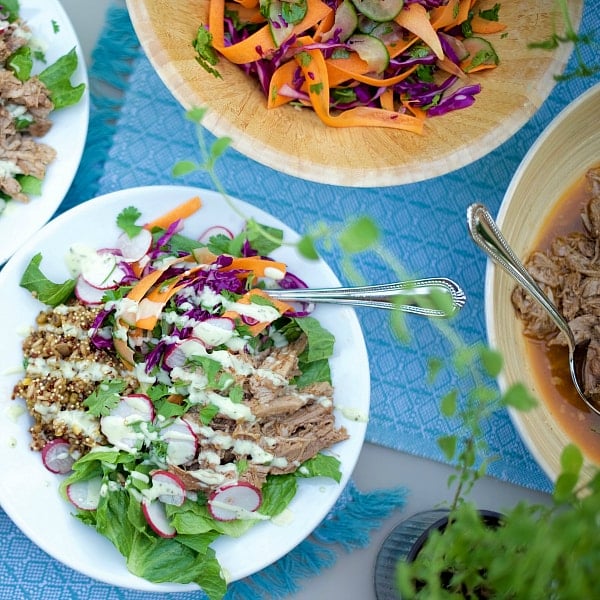 The anxiety of having new people over can be real. But if we learn to care less about our performance, and more about the people (getting to know them, what makes them tick, what their passions are, more about them … ) we truly can find joy in the process!