These Cashew Green Beans with Orange Zest are a scrumptious PARTY HIT or side dish for a potuck or dinner or holiday party!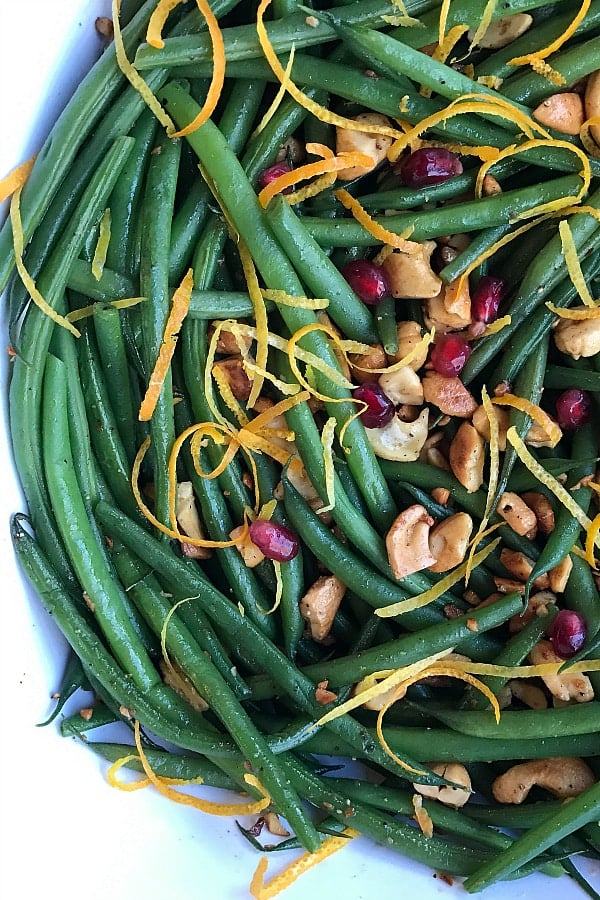 Friends, a familiar subject on RE today. One I've written about many times.
A few weeks ago, my husband and I made a dinner invite, and we're so glad we did. Great friends, meaningful discussion, we learned new things about them, they learned new things about us.
Paul made these delicious Cashew Green Beans with Orange Zest recipe I'm sharing today, and I made 6 fabulous Cornish Game Hens (by the way, this is a delightful menu for a small dinner party)!