One of the easiest recipes for any season of entertaining is to serve this Goat Cheese Apricot Jam Appetizer, topped with a fresh herb!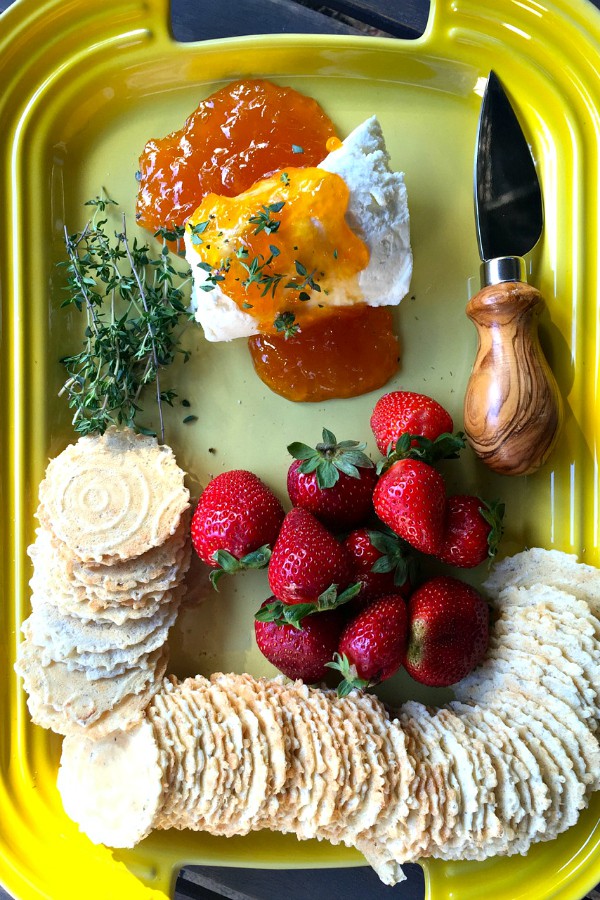 I like to think of dinner invites as making a place in our home and our hearts and around our table for people.
Sometimes we invite our friends over with only a few hours notice. Usually I have a plan in place, like I know that I have salmon or chicken in the fridge, and I can come up with a meal quick and easy.
When it comes to appetizers, I really like to prepare something that takes only a few minutes, like our Goat Cheese with Apricot Jam Appetizer.
We are going to miss our dear friends here in Medford. I get nostalgic when I think about the deep conversations that have taken place in our home. Our table has always been a place of rest and soul nourishment, combined with good food.