Today's Spooky Oreo Halloween Cake recipe plus a $500 + CONTEST details post is sponsored by Fanta and OREO #SpookySnackLab Halloween campaign, by The Coca-Cola Company and NABISCO.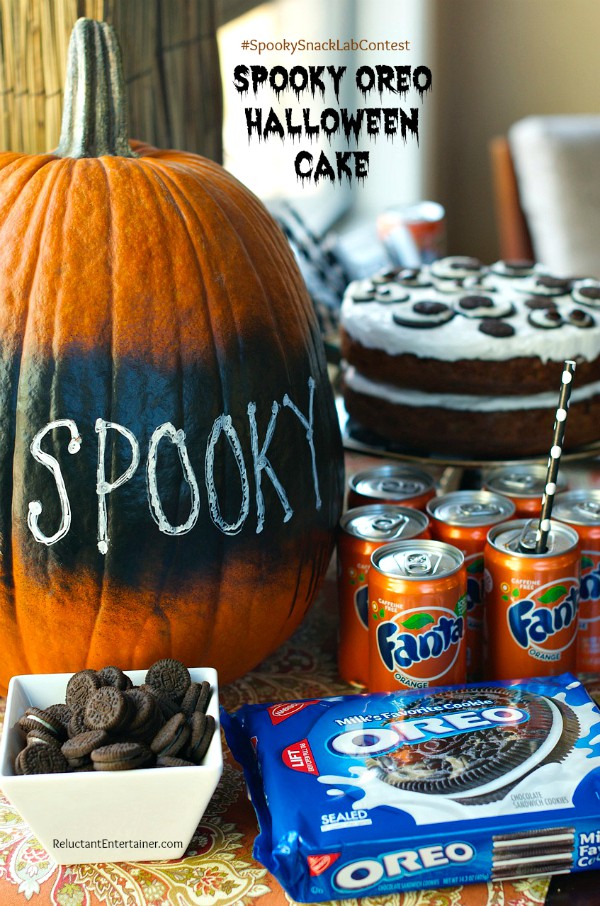 Hello, Friends! Since October is such a fun month for parties, for both adults and teens, whether you like to dress up or not (hee-hee, I'm not a big dress-up-person), there's always some awesome recipe to try, or craft to make, to get into the party spirit!
Today I'm sharing my Chocolate Buttermilk Spooky Oreo Halloween Cake that I recently made. Set it out with Fanta (such a festive drink), invite a few friends over for a simple party! Now that's my kind of Halloween.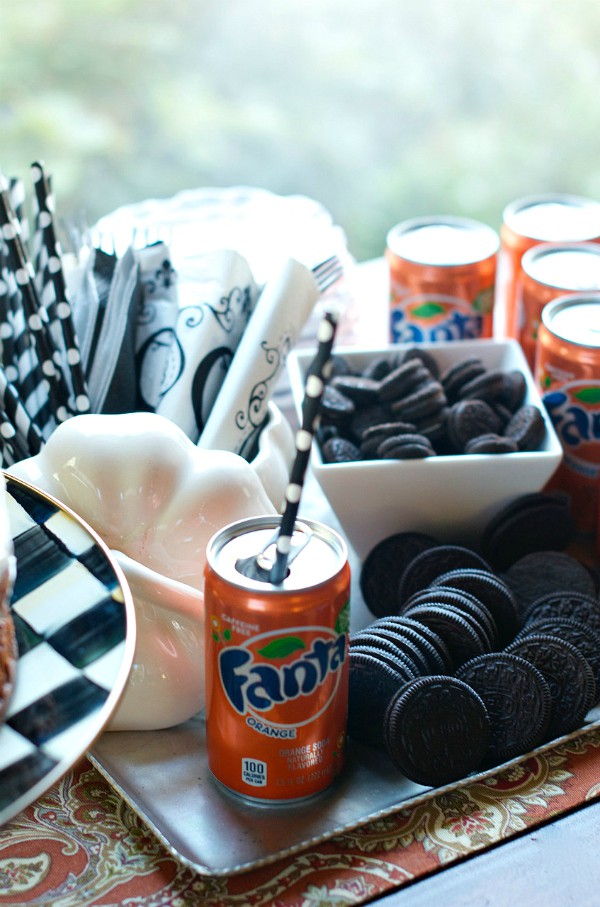 Simple Party TIPS:
-With chalkboard paint, spray a wide banner around a pumpkin; let dry. With Chalkboard pen, write the words SPOOKY on the pumpkin.
-Buy 1 or 2 fall mum plants.
-Set out Fanta drinks with cute black and white straws.
-Serve Oreo cookies on the side.
-Arrange forks rolled in paper napkins; set out dessert plates.
-Make and serve a Spooky Oreo Halloween Cake.