Happy Thursday, Friends! One thing I love about this time of year is setting food out by our pool, and letting the family dive in (into the food, not the pool). :) Like this delicious Quick Taco Salad with Mango Salsa!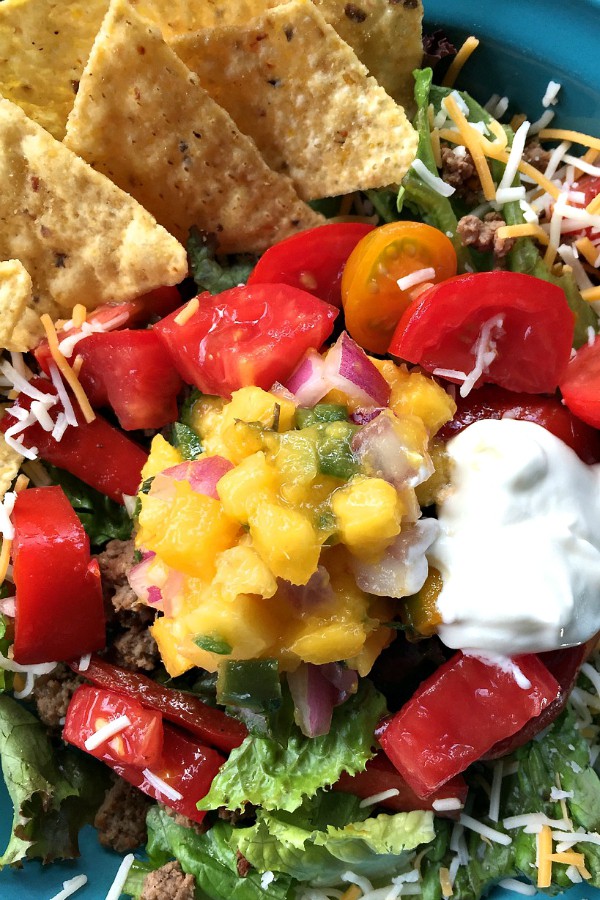 A favorite summer and early fall meal in our home is Taco Salad. It's also such an easy meal to make for company, when you're pressed for time, or if you're a reluctant entertainer. Or, you just want a tasty weeknight meal for the family!
My mom always made big taco salads, and I remember the ease and casual feel to the meal.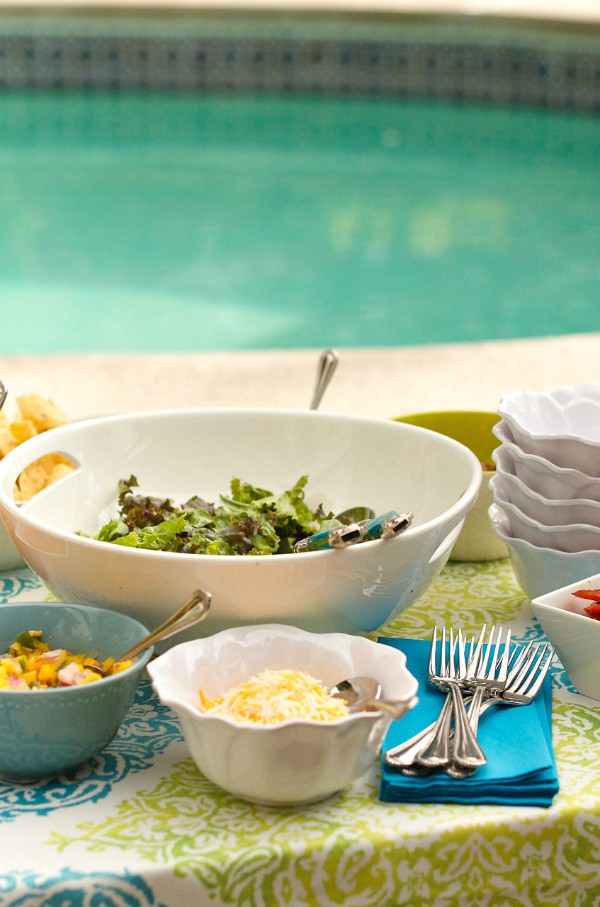 Every night is not a masterpiece dish around our house, and in fact, we serve casual meals all the time. It's true, for a more intimate feel, I'll set the table and create more of a dinner party.