This 5-Ingredient Beef Chili Recipe is perfect for Halloween or any chili party–double, triple, or quadruple the batch for a large crowd!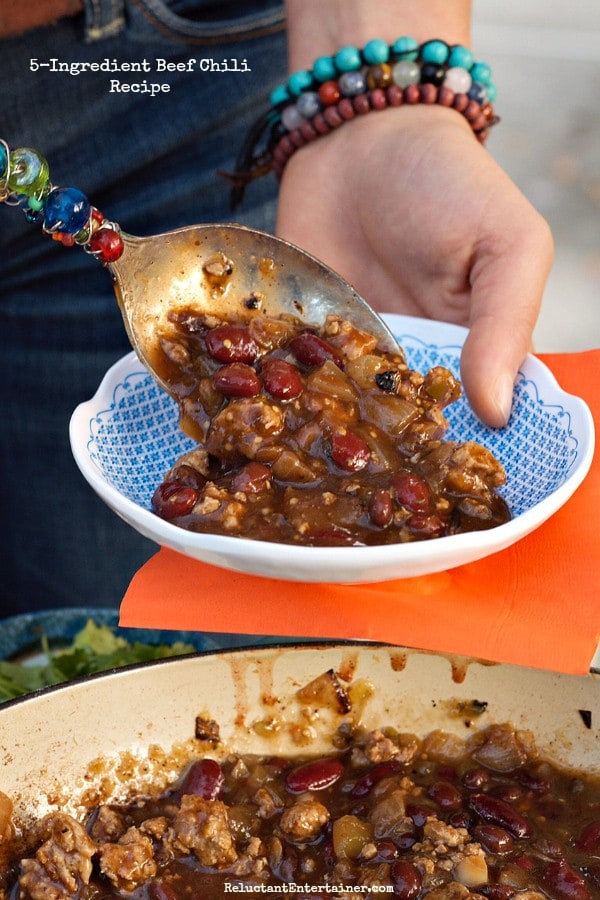 Hospitality is all about comfort. No matter what.
Being hospitable on Halloween or when celebrating the harvest is about making people feel welcome, warm, and serving them delicious comfort food, such as my 5-Ingredient Beef Chili recipe today!
My favorite part of planning a chili party is setting the table and figuring out the menu! And then, thinking about the details, making sure that the guests are nice and comfy.
You know when it's been a successful dinner party when the food is devoured and the guests linger, wanting to hang around! I love both of those so much! I think as women–because to many food is our love language–it feels so good to know that our guests have enjoyed the meal and had a good time.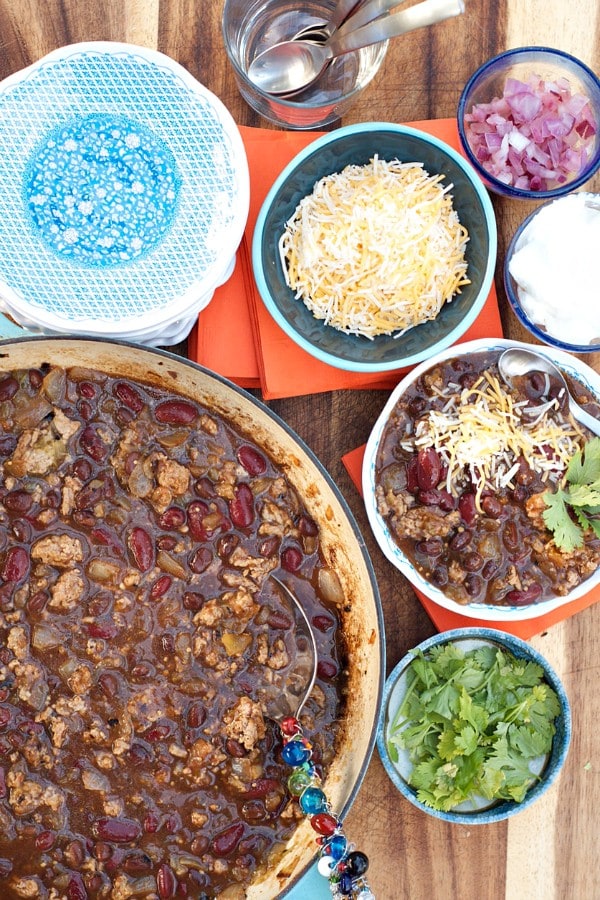 Two for one.
I'm excited to share with you a very simple chili recipe today that we recently made for our guests, and which I also doubled to surprise another family with a "fall" dinner, as a thank you from our family.