These Apple Pumpkin Cupcakes are a scrumptious harvest treat; optional to serve as muffins with no frosting!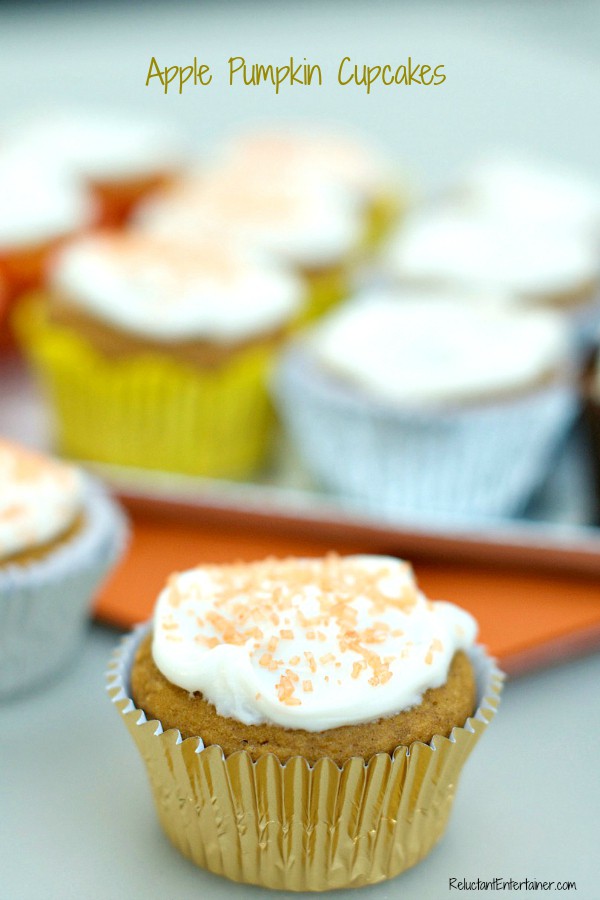 Have I told you how much I love pumpkin season? Pumpkins are popping up in recipes all over, and today I'm sharing delicious Apple Pumpkin Cupcakes, fun for a party or a tasty treat for the family!
I recently made this recipe, and my daughter and I decorated the cupcakes right before she left for college. But … we had to take them to family and friends and get them out of the house because they were THAT GOOD. I seriously love this recipe, and it's made with Bush's Country Style Baked Beans. Who would have thought?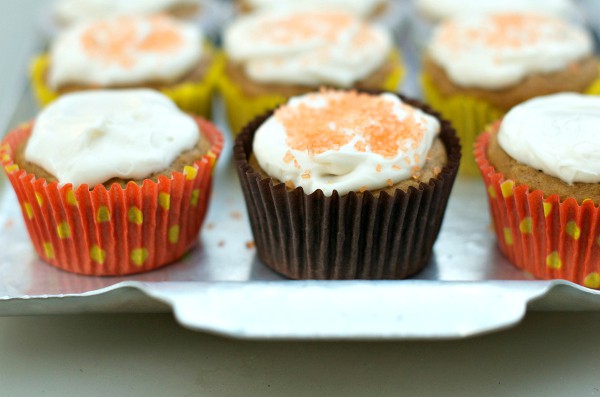 Cupcakes remind me of …
Cupcakes remind me of little kids, and I can't help but think back to about 16 years ago, when we took this picture of our kids in our backyard in Medford. So cute, we were headed to a Halloween or Harvest party. I look at these pictures and they make me so happy, but also sad. But then I get over it quickly, because I know we are not to revel in the past, but live for each day and look forward to the future. So much good has happened in our lives the past 16 years, my heart is full of love and thanksgiving.