For an easy appetizer, I love to make a variety of Shrimp Sausage Kebabs for simple entertaining!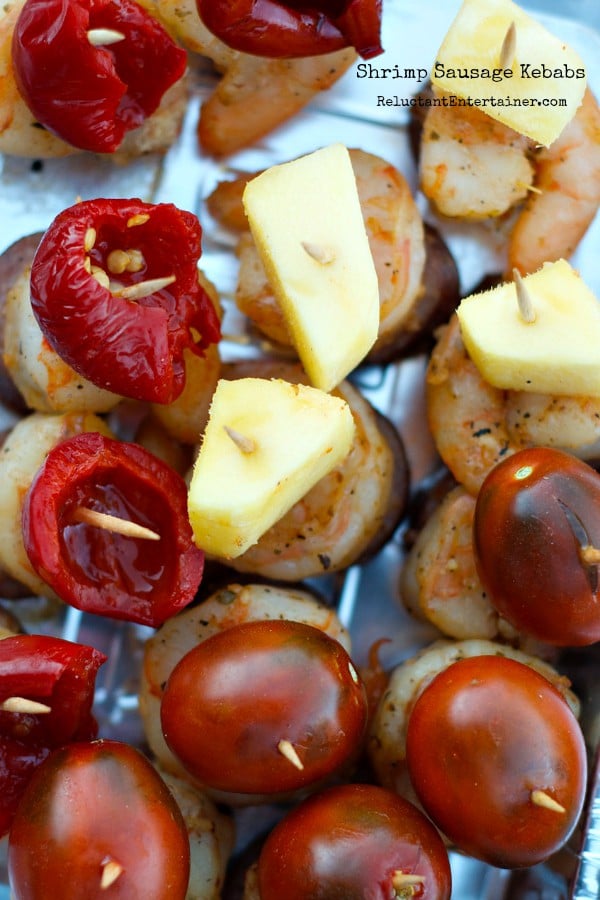 Being hospitable and inviting others in to your home is not that hard. Early in my marriage, knowing that my husband and I would try to make an impact on others in a positive way, we decided that we'd try stretch ourselves in being hospitable. I say "stretch" because it did not come easily to my husband, but he jumped on board early enough for us to establish some good hospitality habits over the years.
Not always in a perfect environment (big house, new kitchen, perfect furniture and decor, perfect kids–yeah, right).
We took the time to foster new relationships, and get to know people in a deeper way. We were willing, which is a good place to start. But being willing is one thing; actually doing it (inviting and following through) is another.
We both felt the love and appreciation from our guests, as we brought them together. Most of the time, our entertaining moments seemed very good for the soul.
Many times a dinner that felt "good for the soul" happened because we talked about real things in life, and it also often involved "encouragement." The impact that encouragement makes on others can be profound– a small word of encouragement can inspire a person, save a marriage, help with parenting, or even change a life.