This Taco-Stuffed Peppers Recipe is a fun, fancy, makeover of a family favorite … tacos, from 100 Days of Real Food: Fast and Fabulous cookbook!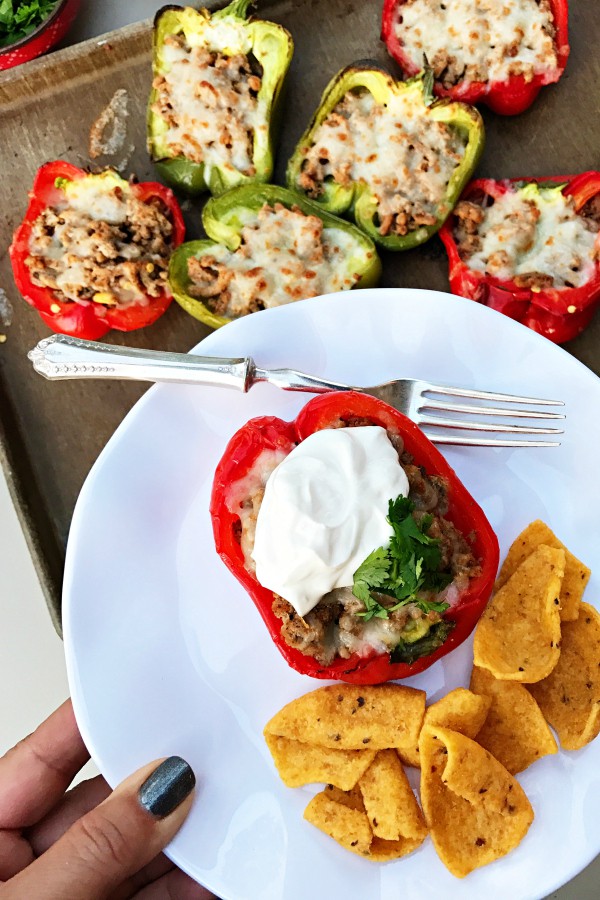 Friends, are you looking for an excuse to stop the rush? You know, the holiday rush?
I never want to revisit those hectic years, and part of changing things up in our family was to look at traditions. Did we all love them, or were they my agenda? We made changes, and we continue to (we're living in a new town now!), and it's freeing and wonderful.
For the holidays, I want to enjoy cooking for my family (like this super easy Taco-Stuffed Peppers Recipe) and others, go to coffee with friends (we're still forging new friendships), keep in touch with lifelong friends, make time for hugs, and cherish memories.