Easy 3 Charcuterie Ideas for Hosting
These Easy 3 Charcuterie Ideas are a simple way to host. Serve an epic charcuterie board, tortellini sausage skewers, and smoked salmon dip!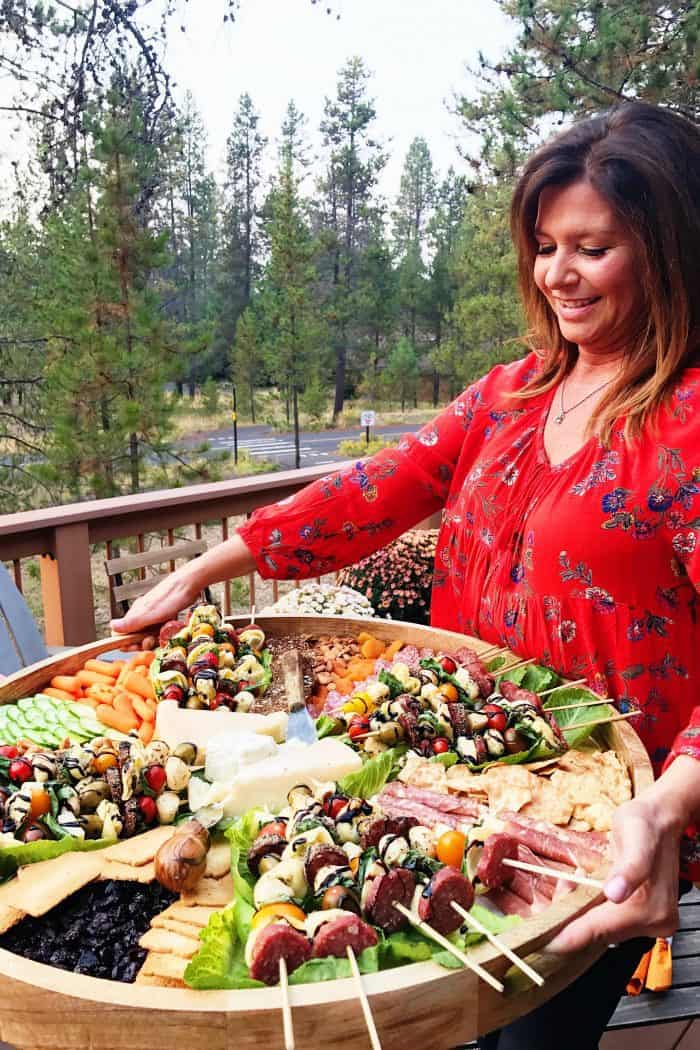 Friends, today I'm sharing 3 charcuterie ideas (watch the video), plus sharing "the big board" info at the bottom of this post. See which board interests you for the weekend or upcoming holiday or game day!
I'm also answering some questions that readers have had regarding my boards! You can follow all my charcuterie/cheese board ideas by clicking the link. Also on my favorite "snack board" list is this Birthday Dessert Board. SO FUN!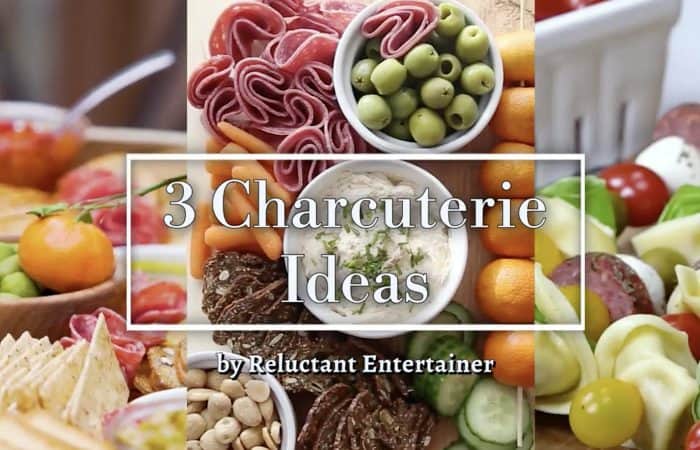 How do you serve a charcuterie board?
A reader asked me yesterday about how to serve these boards. Do you set out toothpicks, small plates, napkins?
We've always served our boards with small appetizer plates and plenty of napkins.
But most foods are easy to pick up with your fingers for a quick bite!
For a larger party, you definitely need small plates that guests can fill, and move on. Otherwise everyone is gathered around the board and there isn't enough room!
How long can a charcuterie board sit out?
If you're being extra-cautious, follow the USDA guidelines that recommend you toss perishable foods, including soft cheese, that have been left out at room temperature for longer than two hours.
Perishable foods include soft cheese, that have been left out at room temperature for longer than two hours. Obviously I stick with this guideline more in the summer when it's super hot outside.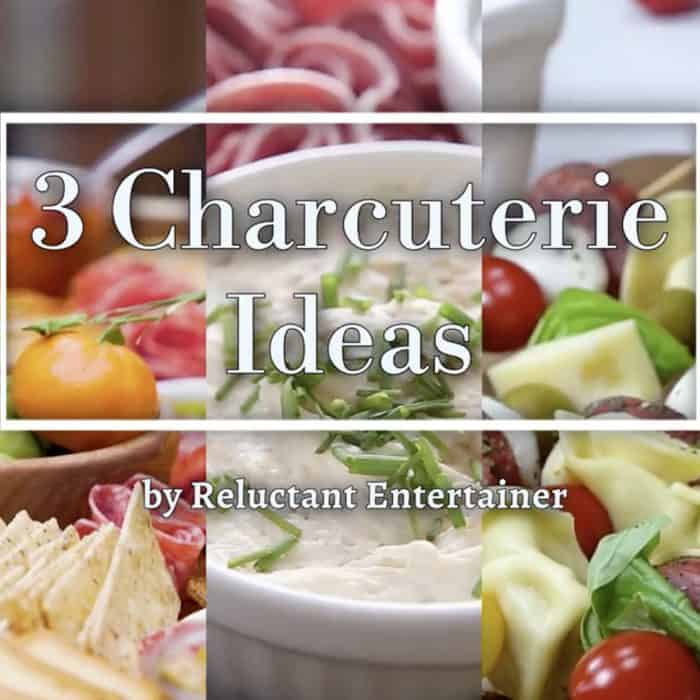 How to Make an Epic Charcuterie Board
Take a giant board that has a lip (raised edge) around the outside, so the food stays on the board. There is nothing worse than going to a party with a bunch of boards, and once the kids start in, it's a huge mess.
You also want to purchase a FOOD SAFE board. Grab my BIG BOARD info below!
Friends, The Big Board® is here! Yes, I've partnered with JK Adams, the premier woodmaking company in Vermont, with my own line of RE boards!
20-inch
26-inch
12 x 36-inch
23-inch Lazy Susan
A board with a lip (or raised edged) so the food doesn't fall off
FOOD SAFE
Made in the USA
Undercut handles (a unique design)
Thank you for your support, as we've sold out so many times already!
Order The Big Board® today!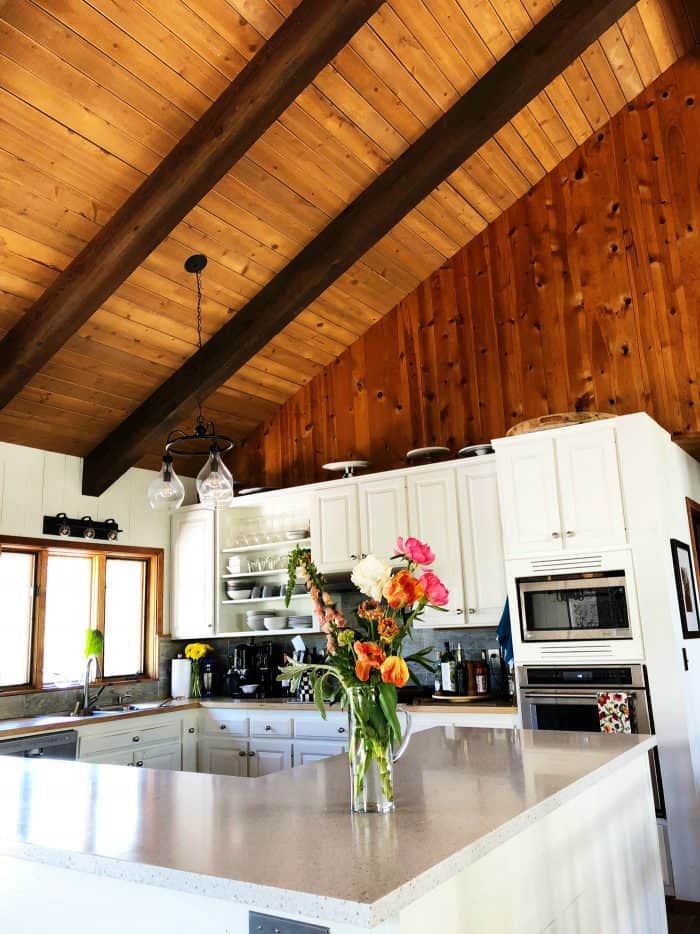 Where do I store my board?
Above our kitchen cabinets there is a big open space. I jump on a chair and put the board up top, out of the way. But my epic wooden board is also great as a piece of furniture in a living or family room. I've had a few readers send me pictures – really pretty! It's great to get double use.
How do I clean my board?
Friends, with the new BIG BOARD's that are food safe, all you have to do is lightly wipe down the boards (I use a hot rag with soap), and then do a light rinse. Wipe down immediatley and put away. EASY!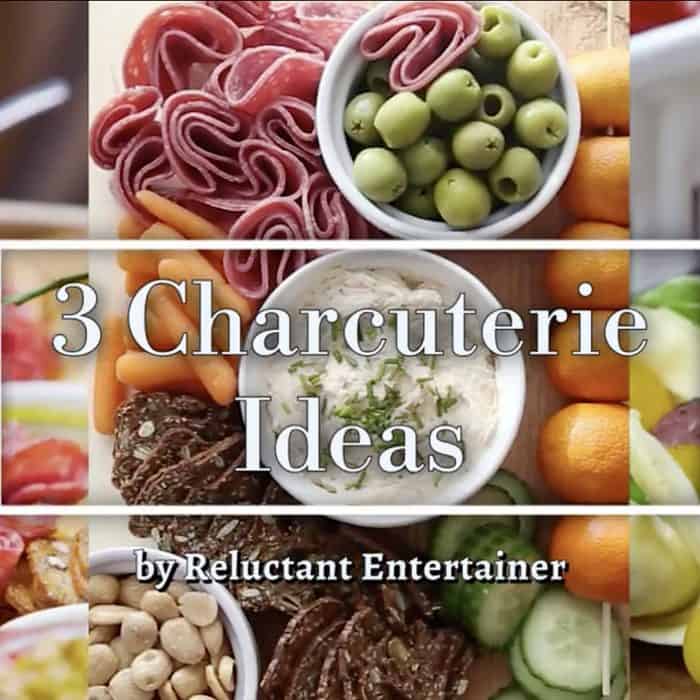 3 Charcuterie Ideas
In the meantime, we love to host with an epic charcuterie board and these 3 Charcuterie Ideas today. It's great to serve for an appetizer (large group party) or just dinner. We love a charcuterie board for dinner. There's plenty of food to graze and nosh on all the foods that you love!
More charcuterie board ideas:
Epic Shrimp Cocktail Charcuterie Board
Party Ham Rolls Charcuterie Board
Italian Bread Dipping Oil Charcuterie Board
Crunchy Breaded Fish Sticks Taco Board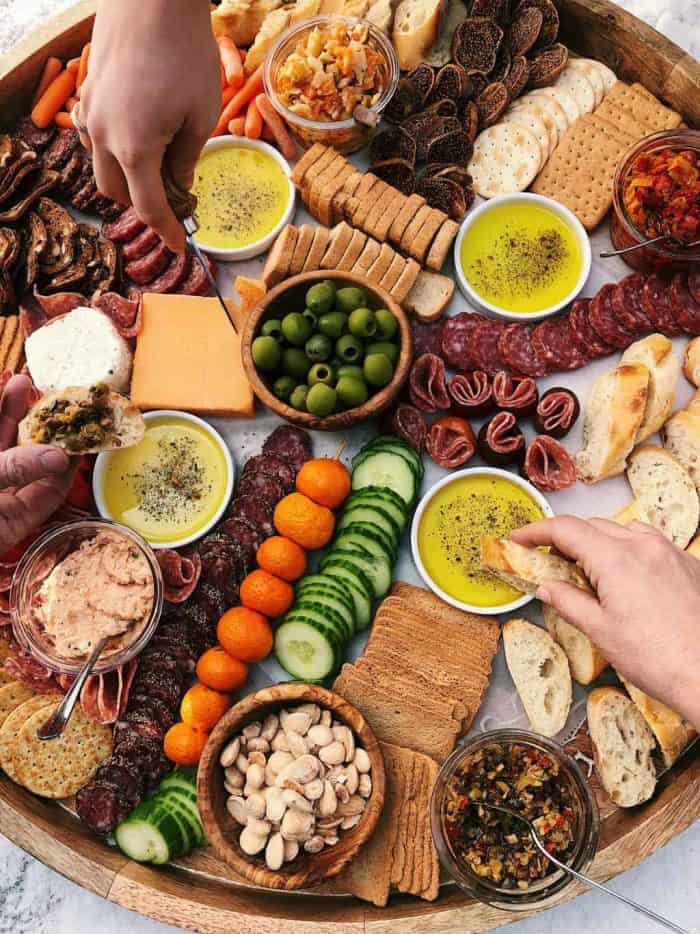 How to make an Epic Charcuterie Board
What is a charcuterie board? This Epic Charcuterie Board is filled with cured meats, cheeses, veggies, nuts, olives, dried fruits, crackers, and more!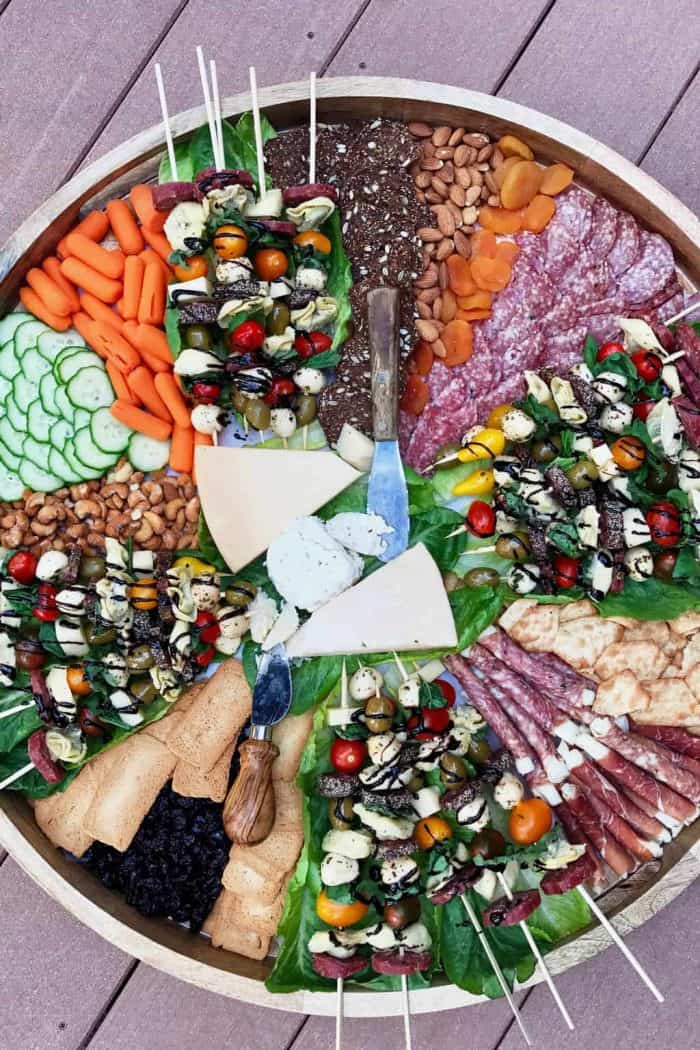 Tortellini Sausage Skewers Appetizer
Make this Tortellini Sausage Skewers Appetizer for your next dinner party, game day party, potluck, or tailgate party! Add to a giant charcuterie board!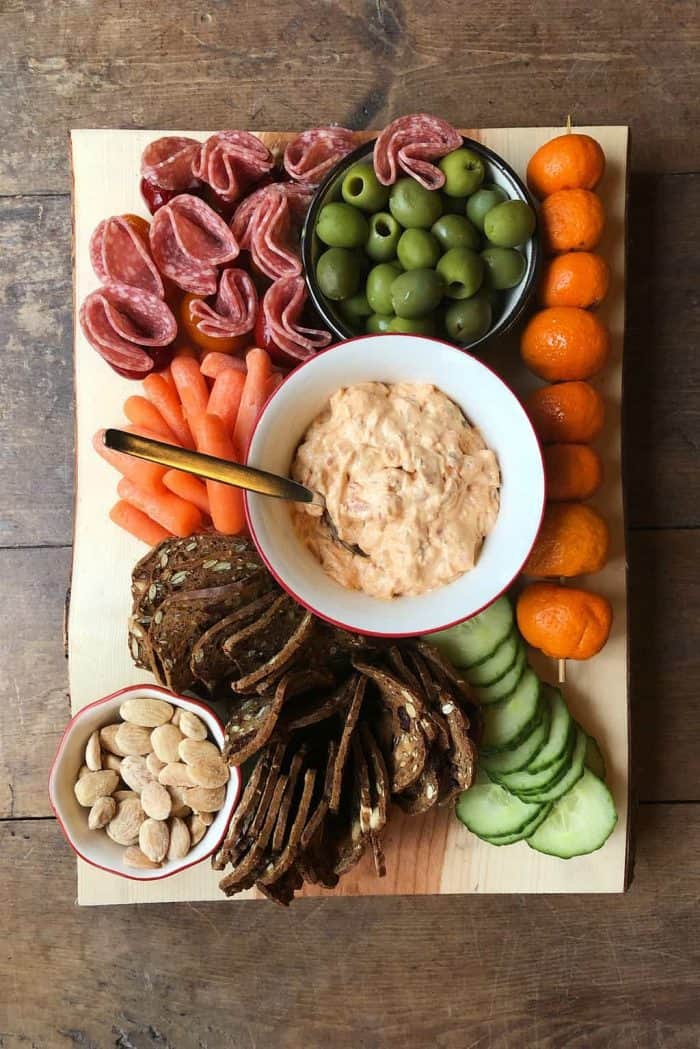 Smoked Salmon Dip Recipe
Enjoy Smoked Salmon Dip Recipe for an any time of year snack, perfect for a holiday party or your favorite charcuterie or cheese board.
ENJOY!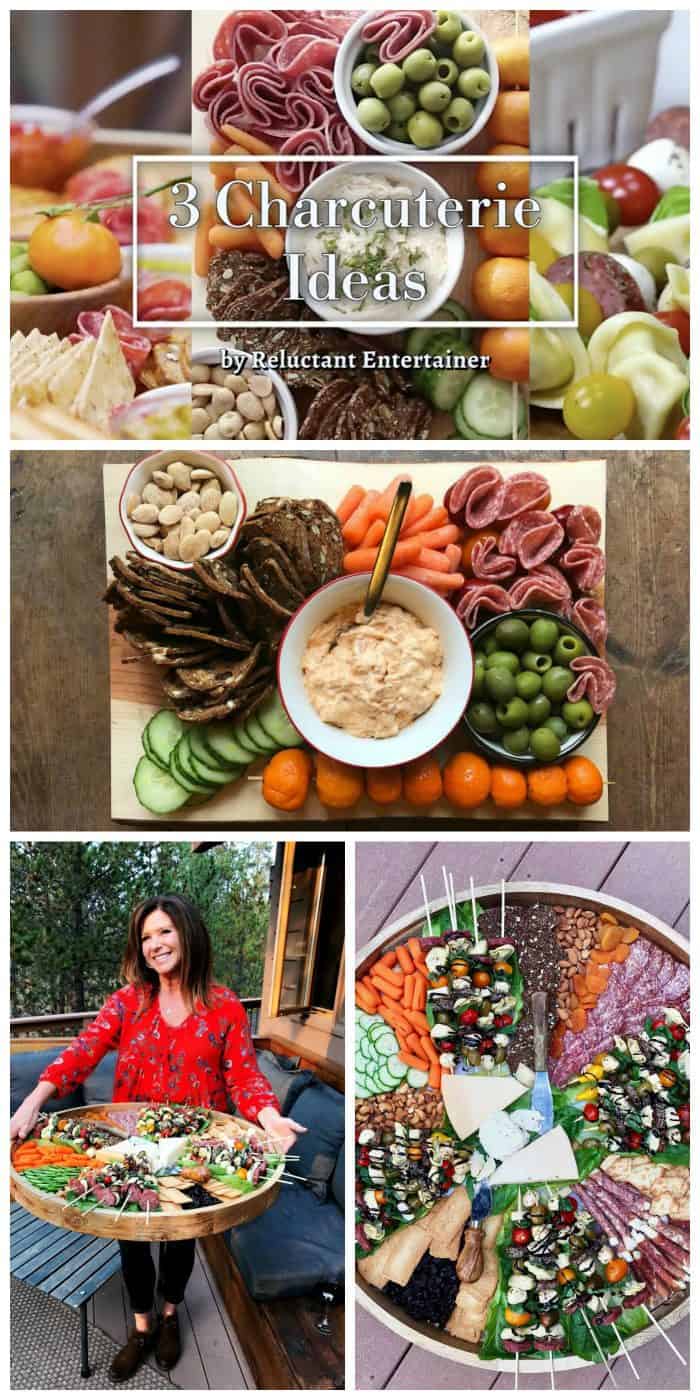 Hello and welcome to my home and table!
I'm Sandy—lover of food, family, cooking, THE BIG BOARD, travel, and bringing people together. Through great recipes and connection around the table, we become better, stronger, and more courageous people. Feasting on Life is real, and every time we do it, we grow a little more. Read more...