Game Night Baked Nacho Board
For a family dinner or lunch this next week, serve a Game Night Baked Nacho Board! Get it on the table in thirty minutes and have fun!
Friends, the holidays are here! Turn off the TV, toss the cell phones in a basket, and have some good old, family fun! What game to play? We love TABOO! Make a nacho for your family and serve it ona board!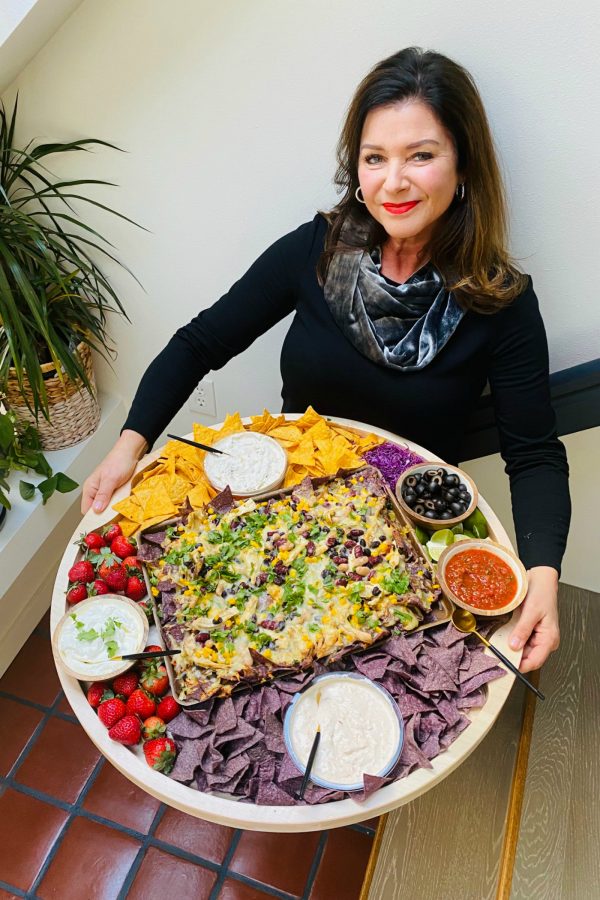 Game Night Baked Nacho Board
Not only are nachos super easy to make (make one this next week making breakfast ingredients or a vegetarian nacho), they're also the perfect way to load up on veggies and protein!
This board was made on my 26-inch big board!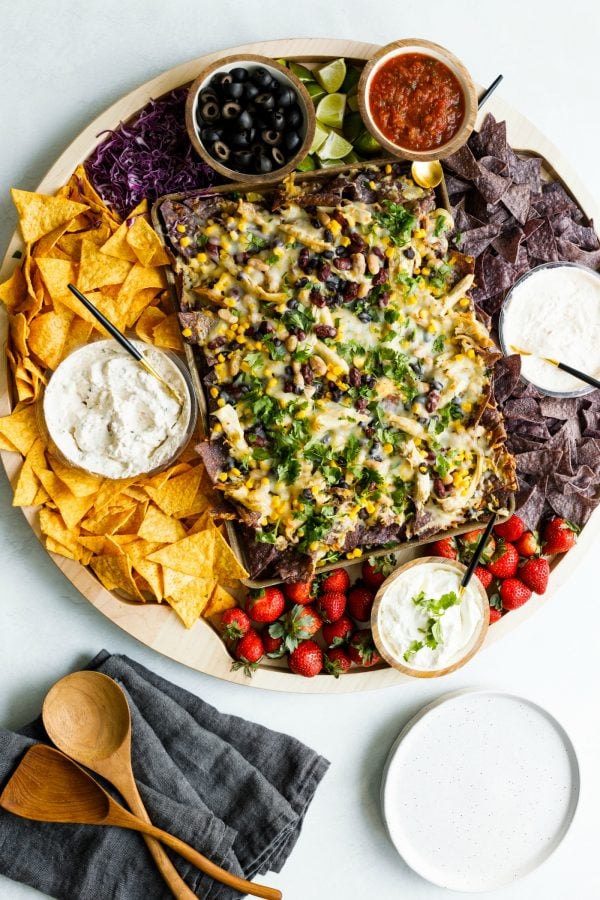 Family Nacho night menu
Here's an easy menu to make, and as I always say, size according to the number in your family!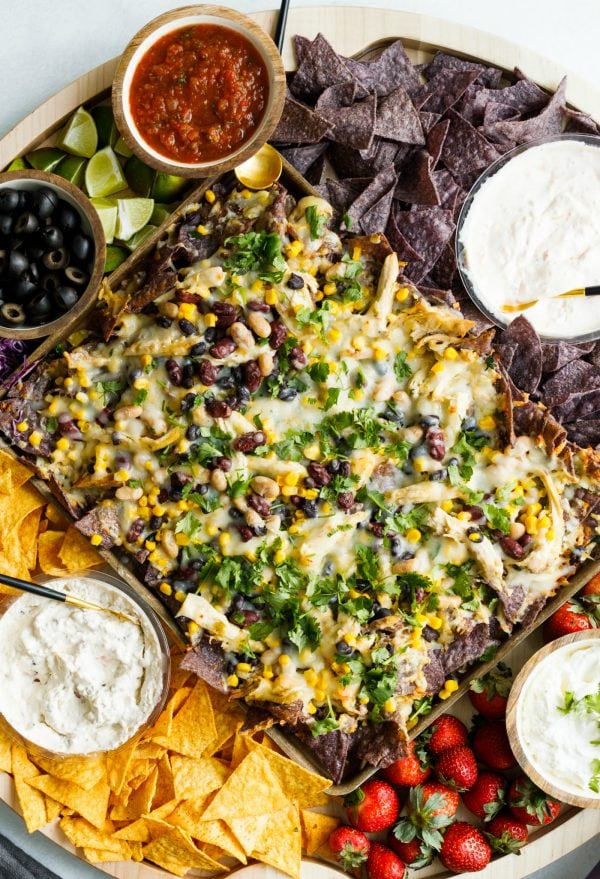 With our gatherings a little smaller this year for most of us, we can still enjoy yummy food and GAME NIGHTS!
Ingredients for a NACHO BOARD
Rotisserie chicken (shredded or cooked chicken)
Cheddar cheese
Mozzarella cheese
Black beans + corn
Mexicali dip & spread (we buy La Terra Fina)
Chili con queso dip (we buy La Terra Fina)
Blue corn chips
Nacho cheese corn chips
Fresh cilantro
Sour cream
Black olives
Salsa
Limes
Purple cabbage
Strawberries (or fruit in season, like grapes for munching!)
Making nachos at home is one of my favorite family meals on busy days. Use up what you have in the pantry and fridge, and add your favorite cheese!
How to make a baked nacho
Here are a few tips. Bake the nachos (wrapped well), and then broil the last few minutes.
DELISH.
Serve with your favorite toppings!
Taboo family game
This is what we love about Taboo: You play with two teams, and get teammates to say the "guess word" without saying the forbidden words. (Say a Forbidden word and get the buzzer!) There are over 1000 guess words—super interactive for the family!
Buy it for your family, here: Taboo Board Game [affiliate link]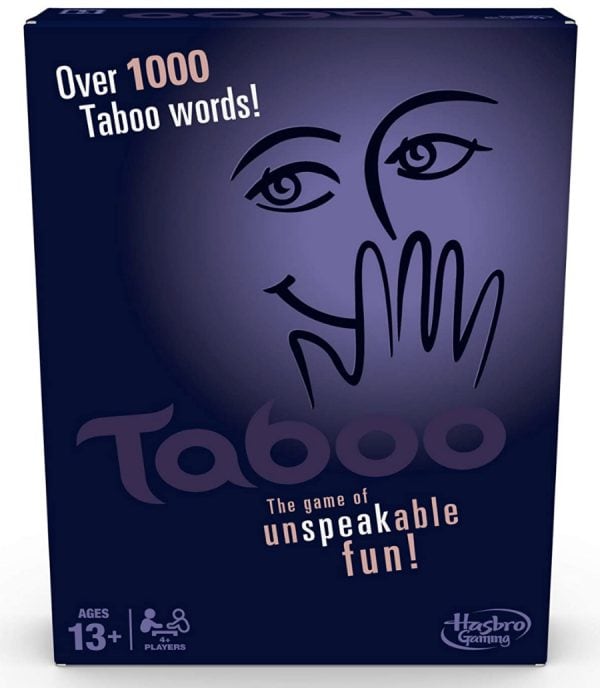 ENJOY!
Friends, The Big Board® is here! Yes, I've partnered with JK Adams, the premier woodmaking company in Vermont, with my own line of RE boards!
20-inch
26-inch
12 x 36-inch
23-inch Lazy Susan
A board with a lip (or raised edged) so the food doesn't fall off
FOOD SAFE
Made in the USA
Undercut handles (a unique design)
Thank you for your support, as we've sold out so many times already!
Order The Big Board® today!
Get the Recipe: Game Day Baked Nacho Board
Made ono a 26 inch board
Ingredients
2 cups shredded rotisserie chicken, or cooked chicken
2 cups shredded cheddar cheese
1 cup mozzarella shredded cheese
1 cup black beans, drained
1 cup corn, drained
10 oz Mexicali dip & spread, (we buy La Terra Fina)
10 oz Chili Con Queso dip, (we buy La Terra Fina)
8 oz blue corn chips
8 oz nacho cheese corn chips
3 green onions chopped- greens and whites
1/2 cup chopped fresh cilantro
1 cup sour cream
1 cup black olives, drained
1 cup salsa
2 limes, quartered
Purple cabbage, shredded
16 oz strawberries, or fruit in season, like grapes for munching!
Instructions
Preheat the oven to 400F.*

Lay half the chips in a single layer on a large sheet pan (lined with foil or use parchment paper).

Top the chips with shredded chicken, black beans, corn, cheddar cheese, and mozzarella cheese.

Repeat the toppings, ending with cheese.

Add a piece of parchment paper over the top to prevent sticking, and then cover the entire pan with foil.

Bake the nachos for 20 minutes. Remove the top foil and parchment, and BROIL for 2 minutes or so.

On a food safe board, lay down a stack of pot holders (to hold the size of the pan).

When the nacho is done, set on the hot pads and add chips, dips, and fruit around it. Serve!

Serve with a selection of toppings: reserved cilantro, sour cream, chopped avocados or guacamole, salsa, tomatoes, olives, limes, corn (may also be added to the nachos before cooking), etc.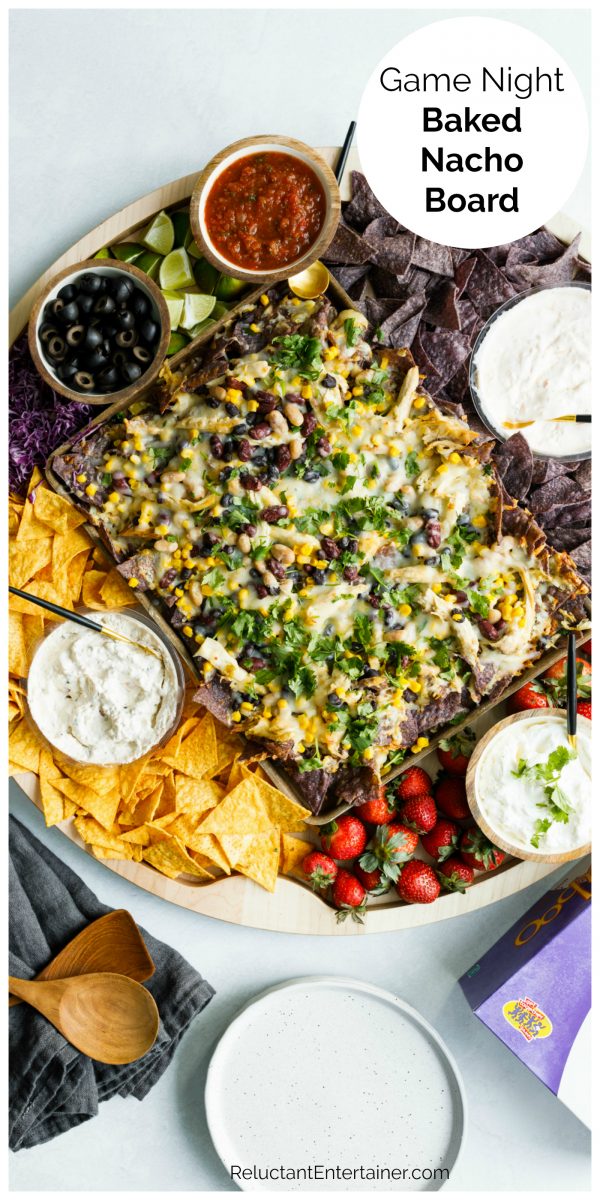 Hello and welcome to my home and table!
I'm Sandy—lover of food, family, cooking, THE BIG BOARD, travel, and bringing people together. Through great recipes and connection around the table, we become better, stronger, and more courageous people. Feasting on Life is real, and every time we do it, we grow a little more. Read more...