Chipotle BLT Dip with Fresh Corn
This Chipotle BLT Dip is made up of fresh avocados, bacon, tomatoes, fresh corn, Chipotle Chili Pepper for a smokin' dip recipe for Memorial Day weekend!
Having an "I like it" approach to entertaining is important for me to enjoy entertaining. I call my decorating style "imperfectly simple." Inspired from my garden, and using what I have, I really do focus more on the guests who are coming than I do worrying about the perfect party. It's taken me a few years to get to this place, but after years of figuring out that happiness in entertaining is really about the people and the conversation, and so much less about the "fluff," it's given me confidence in my style and approach.
Confidence.
I basically want to put it all together, and decide right away that "I like it."
For instance, setting out the drinking glasses (Mason jars) and a pretty plant, or flowers from the yard, is simple and pretty.
I really like this.
I look at it and think, I really like this, and then I move on.
Yes, it's good to have your ducks in a row when you entertain, to be organized and ready for company, but when you stress about all the tiny details being exact and perfect, it really takes away from what hospitality should be.
How to have an "I like it" attitude:

1. Be confident. Decide that your style is what "you like," and don't worry about what others will like.

2. Mix it up. Use inexpensive flowers, glass jars, simple dishes, rustic tumblers, napkins, plants or flowers from the yard. It doesn't all have to match perfectly.

3. Messy is fine. No one should look at the table and be afraid to spill or make a mess. A casual, messy look is fine and sometimes more attractive.

4. Attitude: It's all about attitude and loving the people you are with. Learn to relax, sit back and ENJOY!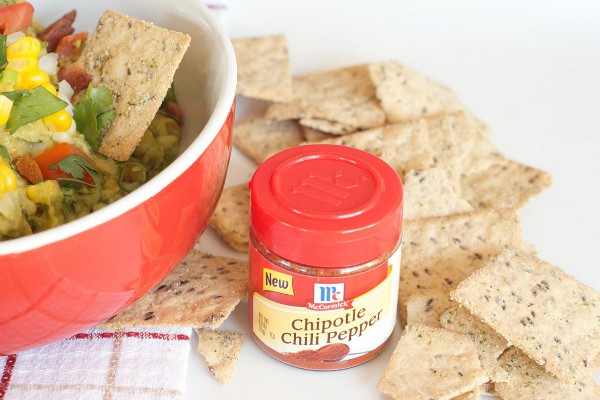 Chipotle BLT Dip with Fresh Corn
Today I'm sharing my delicious Chipotle BLT Dip recipe that I made this past week. After attending BlogHer Food in Miami, and being hosted by McCormick Spices, they sent us home with some "new" spices.
I was bummed that I did not have a jalepeno in my fridge when I was mixing this up, so I reached for a new container of Chipotle Chili Pepper from McCormick's and it was just the right amount of spice that I needed to bring this recipe up a notch!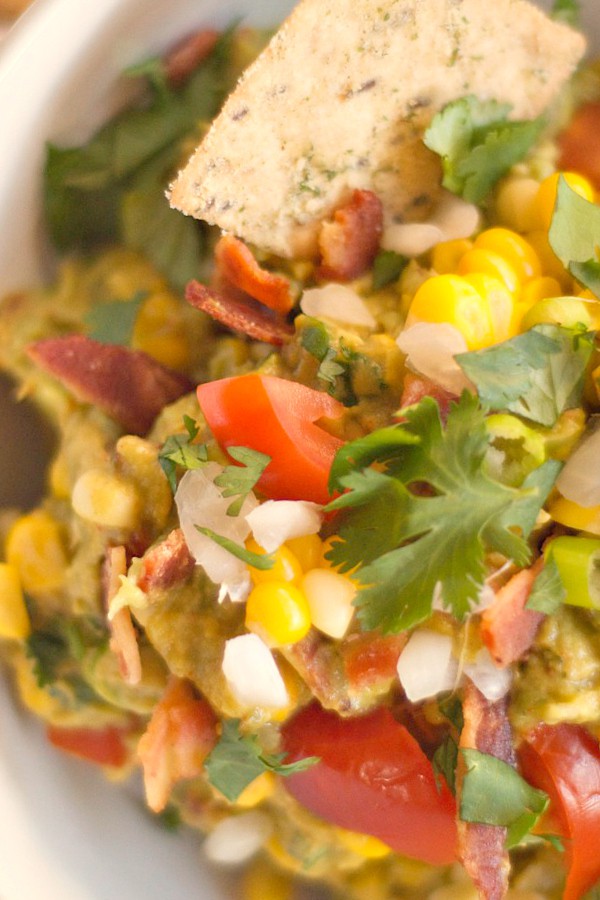 Fresh corn made it complete.
We loved the chipotle flavor so much, and then add in the fresh corn off the cob – crunchy and so much fresh flavor going on!
What's your favorite way to make guacamole?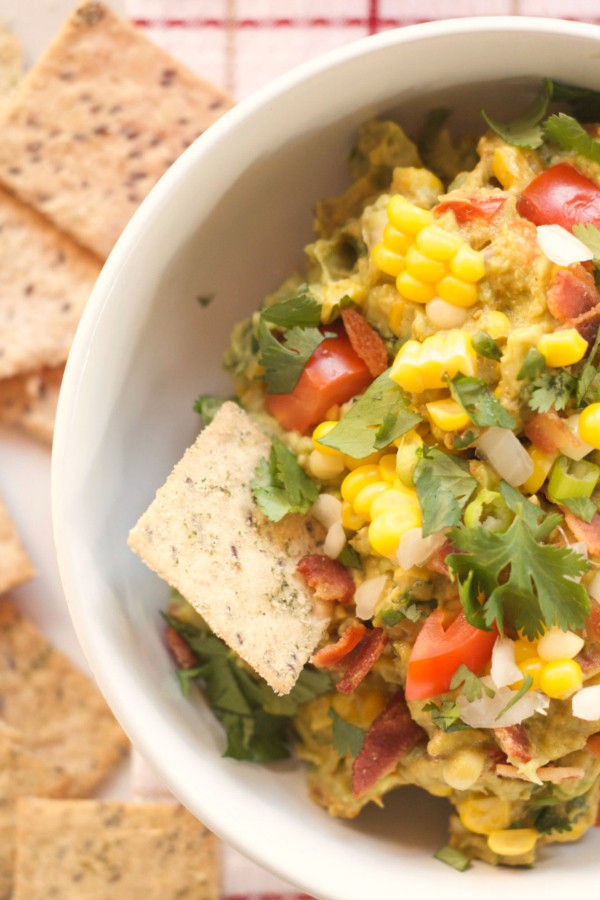 Chipotle BLT Dip with Fresh Corn
This Chipotle BLT Dip includes fresh avocados, bacon, tomatoes, and fresh corn off the cob. Add in Chipotle Chili Pepper and you have all the spice you need for a smokin' dip recipe for weekend entertaining!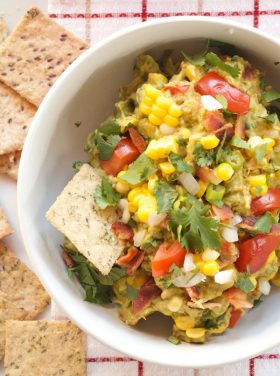 Ingredients:
2 large avocados, smashed
1/4 cup finely chopped white or red onion
6 bacon strips, cooked and crumbled
2 Tbsp. mayonnaise
2 tomatoes, finely chopped
3/4 cup fresh corn
1 cup cilantro, chopped
1/2 tsp. Chipotle Chili Pepper
Juice of 1 lime
Directions:
In a large bowl mix together all ingredients. Salt to taste.
Place in a small serving bowl and garnish with cilantro. Serve.
All images and text ©
This post is not sponsored by McCormick Spices. All opinions are my own! :)